Looking Back
November 21, 2022 - NATIONAL GINGERBREAD COOKIE DAY - NATIONAL STUFFING DAY - NATIONAL RED MITTEN DAY
NOVEMBER 21, 2022 | NATIONAL GINGERBREAD COOKIE DAY | NATIONAL STUFFING DAY | NATIONAL RED MITTEN DAY
NATIONAL GINGERBREAD COOKIE DAY
National Gingerbread Cookie Day on November 21st encourages us to grab the rolling pin and cookie cutters. The baking will warm the home and decorating will inspire us to design tasty cookies while making memories! Read more…
NATIONAL STUFFING DAY
November 21st is an ideal day for National Stuffing Day with Thanksgiving right around the corner. Since we are already thinking about the delicious turkey stuffing that is a traditional part of Thanksgiving dinner. Read more…
NATIONAL RED MITTEN DAY
On November 21st, National Red Mitten Day represents Canadian Olympic Pride! Read more…
On Deck for November 22, 2022
National Days
Recipe of the Day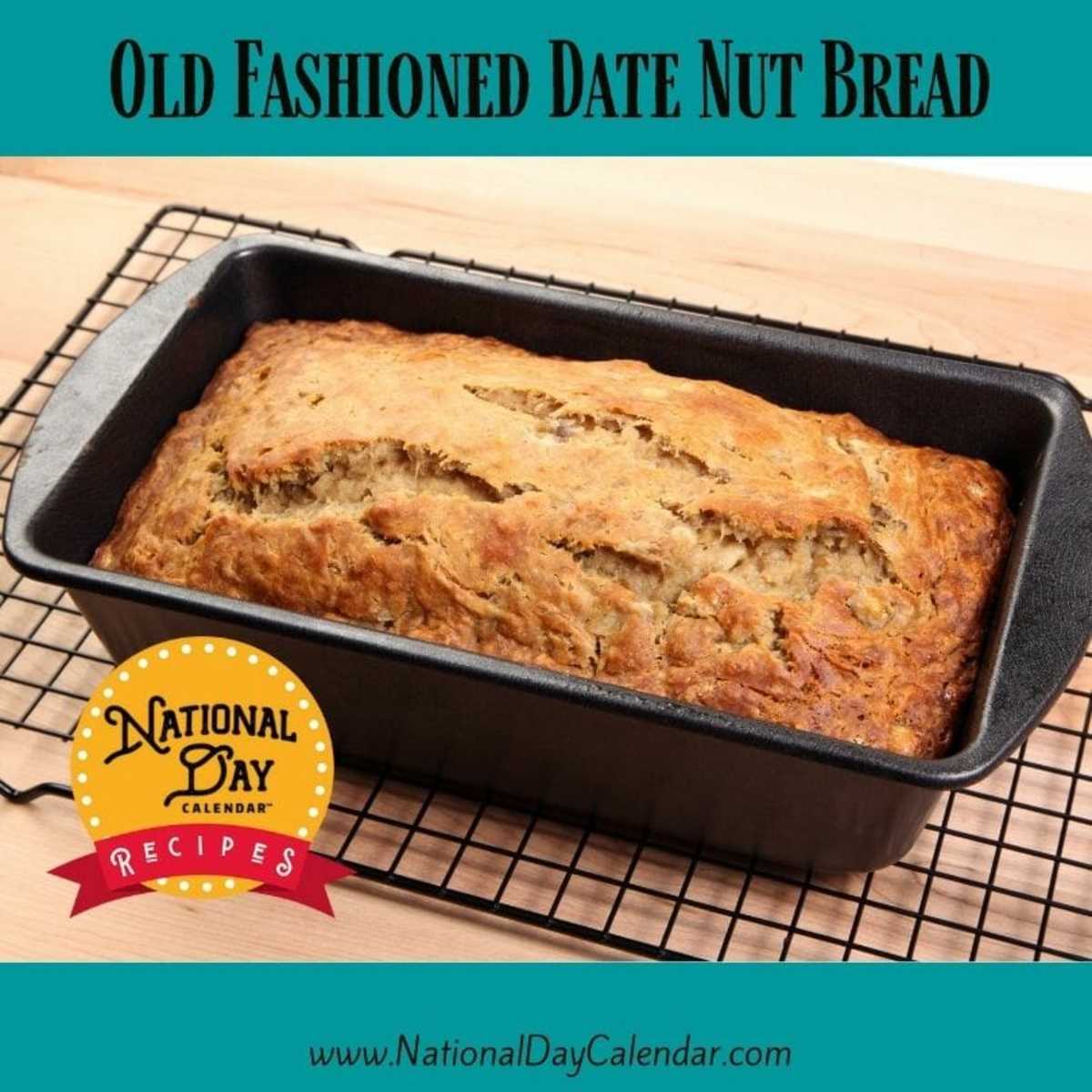 Old Fashioned Date Nut Bread
Prep: 30 minutes
Cook: 50 minutes
Total Prep: 1 hour 20 minutes
Servings: 1 loaf
Ingredients:
3/4 cup chopped dates
1/2 cup chopped walnuts
1/2 teaspoon baking soda
1/4 teaspoon salt
3 tablespoons shortening
3/4 cup boiling water
2 eggs, beaten
1 cup sugar
1 1/2 cup flour
Instructions:
Mix dates, nuts, soda, and salt in a medium bowl. Add shortening and boiling water. Stir until shortening melts. Let stand 20 minutes. Add eggs and vanilla. Mix well. Add sugar and flour gradually. Stir until well incorporated.
Bake in a 350°F oven for 50 minutes or until a toothpick inserted into the center comes out clean.
Cool for 10 minutes before removing to a wire rack to cool completely.
Let stand, wrapped for 24 hours or longer before slicing.
November 21st Celebrated History
1783
Brothers Jacques-Étienne and Joseph-Michel Montgolfier launched Dr. Jean-François Pilatre de Rozier and François Laurent up in the first successful untethered hot-air balloon flight. The brothers' cloth balloon took their passengers aloft 5.5 miles over Paris. Can you imagine the view?
1902
The Philadelphia Athletics squared off against the Kanaweola Athletic Club at the Maple Avenue Driving Park in Elmira, New York, for the first-ever professional football night game. The final score was 39-0 in favor of the Philadelphia Athletics. We wonder how many fans stayed for the whole game.
1905
Albert Einstein publishes a paper in the journal Annalen der Physik that leads to his mass-energy equivalence formula, E=mc²
1922
The first woman appointed to Senator takes the oath of office. On October 3, 1922, Rebecca Latimer Felton was appointed by the Georgia governor to fill a vacancy. She served only 24 hours while the Senate was in session, as Democrat Walter George was elected shortly before the next session was convened.
November 21st Celebrated Birthdays
Hetty Green – 1834
From a young age, Green's shrewd understanding of money earned her a ruthless reputation in the world of finance. After the death of her husband Edward Henry Green in 1936, she earned the nickname "Witch of Wall Street" after appearing in her mourning clothes. She died one of the richest women in the world.
Dorothy "Mickey" Maguire – 1918
As a catcher, Mickey played seven seasons in the All American Girls Professional Baseball League. During her career, she played on two World Champion teams.
Georgia Frontiere – 1927
In 1979, Frontiere became 70% owner of the Los Angeles Rams. She was the second woman in NFL history with majority ownership of a team.
Etta Zuber Falconer – 1933
As one of the few African American women with a Ph.D. in mathematics, Falconer set out to change that. She established several science programs designed to encourage women to continue their educations in math and sciences. Well before STEAM and STEM programs, Falconer knew math and science were important to our future.
About National Day Calendar
National Day Calendar is the original and authoritative source for fun, unusual and unique National Days! Since our humble beginnings on National Popcorn Day in 2013, we have been tracking the National Days, National Weeks, National Months, and International Days. We became the first calendar of its kind to curate the days all in one place and tell their stories, too! Here at National Day Calendar, we are on a mission to Celebrate Every Day with you! And by you, we mean families, businesses, educators, and strangers we meet on the street. There's more than one day for everyone.
At National Day Calendar, we discovered the National Days have a way of inspiring us. We're honored to tell the stories behind the days and provide you with informational ways to incorporate the National Days into your business, family, schools, and home!