Looking Back
November 13, 2021 - WORLD KINDNESS DAY – NATIONAL INDIAN PUDDING DAY
NOVEMBER 13, 2021 | WORLD KINDNESS DAY | NATIONAL INDIAN PUDDING DAY

WORLD KINDNESS DAY
On November 13th, as part of World Kindness Day, we are encouraged to spread kindness like an infectious cold. We want to share it more than usual because studies show when others observe kindness in action they are more likely to carry out an act of kindness, too.
So, imagine if you head out for the day and your neighbor's garbage can has tipped over. Instead of ignoring it and letting the wind make a mess, you… Read more…

NATIONAL INDIAN PUDDING DAY
National Indian Pudding Day recognizes a cold-weather classic. On November 13th each year, serve up this traditional New England dessert that's sure to wow. In the seventeenth century, English colonists brought hasty pudding to North America, transforming it. Although they initially made the pudding with wheat, due to a shortage of grain, the colonists eventually used cornmeal. Since the colonists had learned to cultivate maize (corn) from the indigenous peoples, the crop was…Read more…
On Deck for November 14, 2021
National Days
International Days
November 13th Celebrated (And Not So Celebrated) History
1927
The Holland Tunnel connecting New York and New Jersey under the Hudson River officially opens to traffic. It is the first underwater tunnel in the United States designed for vehicular traffic.
1940
Walt Disney releases the animated musical film Fantasia. In its original release, Disney demonstrated the untapped potential of animation.
2002
From the 8 Mile soundtrack, Eminem releases the single "Lose Yourself." It would become the first rap song to win the Academy Award for Best Original Song.
2013
After four years and nine months of construction, 4 World Trade Center opens to the public.
Recipe of the Day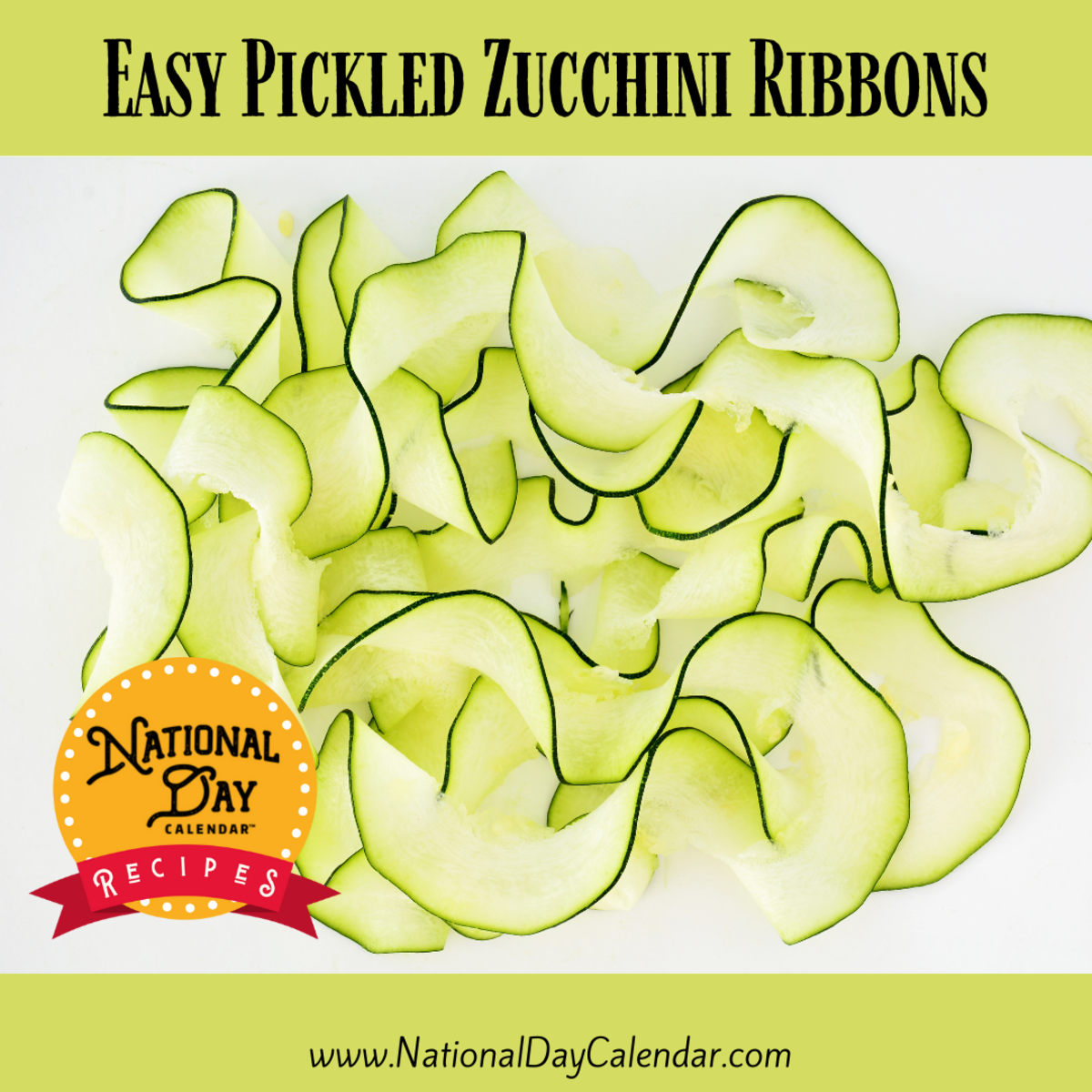 Name: Easy Pickled Zucchini Ribbons
Prep: 10 minutes
Marinate: 1 hour
Total Prep: 1 hour 10 minutes
Servings: 4-6
Ingredients:
2 medium zucchinis
1/2 red onion
1/4 cup apple cider vinegar
2 clove garlic, minced
2 teaspoons honey
1/4 cup olive oil
2 tablespoons fresh dill, chopped
Salt to taste
Instructions:
Using a vegetable peeler, thinly slice zucchinis lengthwise. Thinly slice the red onion.
In a medium bowl, mix cider, garlic, honey, oil, and dill. Toss vegetables into the mixture. Salt to taste.
Allow to chill for 1 hour.
Recipe credit:
Michele S. – North Dakota
November 13th Celebrated (And Not So Celebrated) Birthdays
Robert Louis Stevenson – 1850
The Scottish writer and poet is best known for his works Treasure Island and The Strange Case of Dr. Jekyll and Mr. Hyde.
Betty Whiting – 1925
As a utility player, Whiting spent an amazing 9 seasons in the All American Girls Professional Baseball League. During her career, her notable abilities at first base led to a particularly successful 1952 season.
David Green – 1941
In 1972, the entrepreneur founded a chain of arts and craft stores by the name of Hobby Lobby.
Scott McNealy – 1954
The American businessman joined Binod Khosla, Bill Joy, and Andy Bechtolsheim in 1982 and founded the technology company Sun Microsystems.
Whoopi Goldberg – 1955
The award-winning actress and comedian currently co-hosts The View. Some of her film credits include Sister Act, The Color Purple, and Boys on the Side.
About National Day Calendar
National Day Calendar® is the authoritative source for fun, unusual and unique National Days! Since our humble beginnings on National Popcorn Day in 2013, we now track nearly 1,500 National Days, National Weeks and National Months. In addition, our research team continues to uncover the origins of existing National Days as well as discover new, exciting days for everyone to celebrate.

There's a celebration for everyone. While National Road Trip Day satisfies the itch to wander, many pet days let us share our love of animals. National 3-D Day and National Astronaut Day honor the advancement of technology, too. Every food day you can imagine (National Avocado Day, for example), will keep you celebrating, also!
Be sure to stay in the know by signing up for our e-mail updates. Also, follow us on Facebook, Twitter, and Instagram.
Our Ambassador Program is another way #CelebrateEveryDay®! Whether you become an ambassador or follow one of the savvy ambassadors, their fun videos and posts will keep you prepared for every holiday.