(Last Updated On: September 27, 2016)
NATIONAL DROPOUT PREVENTION MONTH
During the month of October, National Dropout Prevention Month arrives as the school year swings into high gear!
The entire month of October is dedicated to calling attention to the need for dropout prevention efforts nationwide. Since 1986, graduation rates have improved nearly 10 percent across the country, but there is much work left to do.
National Dropout Prevention Month dedicates October to keeping that trend going upward and to ensuring that all are aware of the ongoing need for dropout prevention research and model programs until our nation's dropout rate reaches zero. Our youth deserve the brighter future a high school diploma helps ensure. Through effective strategies for students, families, and educators, more students can obtain their diploma and gain access to better future.
HOW TO OBSERVE
Find effective strategies and more about Dropout Prevention at www.dropoutprevention.org and use #NationalDropoutPreventionMonth to share on social media.
HISTORY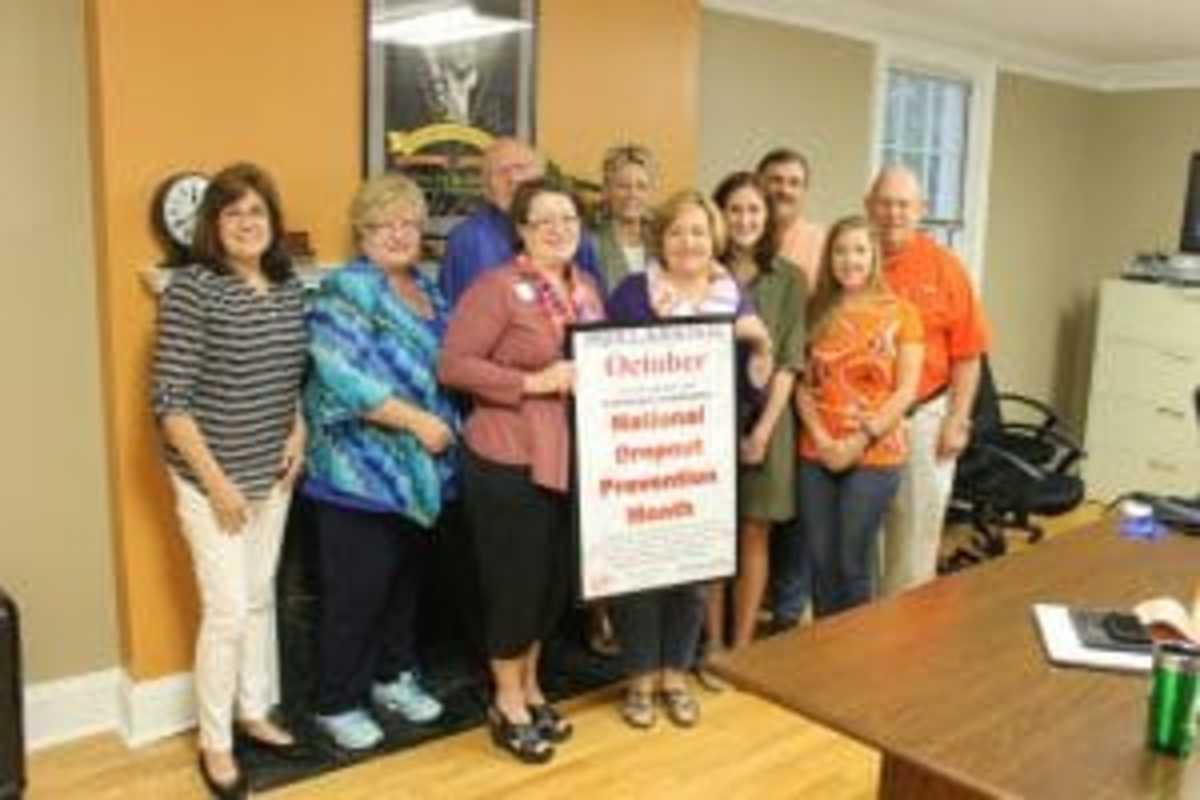 The National Dropout Prevention Center/Network founded National Dropout Prevention Month and actively promotes solutions to increase graduation rates. The Registrar at National Day Calendar approved National Dropout Prevention Month in 2016. 
The National Dropout Prevention Center/Network is the most accessed resource in the world for dropout prevention, recovery, and reentry resources. Its website www.dropoutprevetion.org serves as a clearinghouse for research, best practices, model programs, and networking opportunities for practitioners, policymakers, administrators, researchers and others who work with at-risk youth. In addition, details and registration information regarding the 2016 National Dropout Prevention Network Conference in Detroit from October 2-5, 2106, is available at www.dropoutprevention.org/conferences. The conference theme is Powering the Students' Education Agenda. Keynote speakers include Dr. Russell Quaglia, described as America's foremost authority on the development and achievement of student voice and aspirations, Barrington Irving, Jr., the youngest person to pilot a plane around the world solo; and Eric Thomas, a high school dropout himself who lived homeless until meeting a mentor who inspired him to return to school. Today he has a Ph.D. and is a motivational speaker, author, and minister.
In addition, the 2017 At-Risk National Youth Forum All in for At-Risk Youth in Myrtle Beach from February 19-22, 2017, features keynote speaker Dabo Swinney, Clemson University's head football coach. Registration information is available at www.dropoutprevention.org/conferences.
There are over 1,200 national days. Don't miss a single one. Celebrate Every Day with National Day Calendar!