(Last Updated On: February 1, 2017)
NATIONAL WOMEN PHYSICIANS DAY
On February 3, honor the path that female doctors have paved since 1849 as we recognize National Women Physicians Day.
This day marks the birthday of Dr. Elizabeth Blackwell, the first woman to receive a medical degree in the United States in 1849. Dr. Blackwell initiated the movement that helped women gain entry and equality in the field of medicine.
If society will not admit of a woman's free development, then society must be remodeled. ~ Dr. Elizabeth Blackwell
National Women Physicians Day celebrates the courage of Elizabeth Blackwell and the accomplishments of female physicians everywhere. At the same time, the day strives to bring improvements to the workplace for the growing number of women physicians entering the field of medicine.
While the number of women doctors gradually increased in the last two decades, 2016 statistics show 35% of physicians are women. A study published in JAMA Internal Medicine last year revealed that women doctors earn on average 8% less than their male counterparts. That discrepancy along with nearly a third of women physicians reporting sexual harassment in the workplace and large majority experiencing gender bias. Clearly, there is still work to be done.
National Women Physicians Day recognizes not only the strides that have been made by generations of women doctors but that a balance must be struck that allows women to succeed professionally while balancing family. Join National Women Physicians Day in celebrating these accomplishments and supporting women physicians as collegues, friends, family and doctors.
HOW TO OBSERVE
On February 3rd we are asking not only the medical community, but also our larger community of patients, families, and the public to celebrate National Women Physicians Day in hospitals and clinics, medical schools and on social media. This is an exciting time for medicine as we are connecting virtually and creating a collective voice that can be used to create positive changes for physicians and patients alike. Use  #IAMBLACKWELL, #WomensDocsInspire and #NWPD to share on social media. 
HISTORY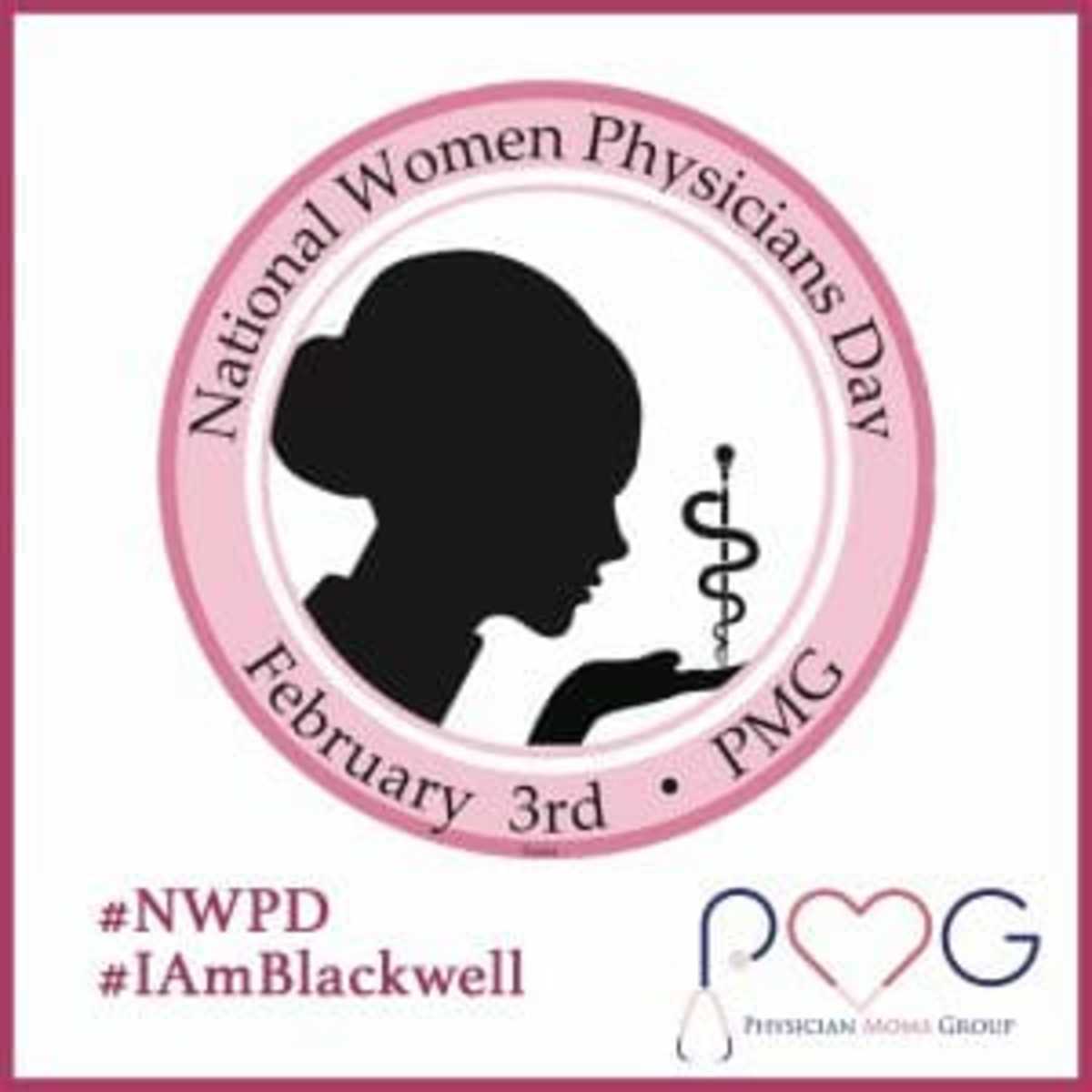 In an effort to raise awareness of the importance of a physician-led healthcare team and female physicians' roles in medicine, Physician Moms Group and Medelita founded February 3rd as National Women Physicians Day. Physician Moms Group successfully celebrated the first National Women Physicians Day on February 3, 2016. 
The Registrar at National Day Calendar declared National Women Physicians Day in 2017.
About Physician Moms Group
Physician Moms Group (PMG) was founded in November 2014 by Dr. Hala Sabry in an effort to bring together women physicians, who are also parents, so that they can collaborate and support each other while sharing their medical expertise in an open forum. The PMG mission is to provide resources, a platform to network, and an opportunity to share information with like-minded individuals. The PMG network includes over 65,000 women physicians of all specialties across the globe. For more information, visit www.mypmg.org and follow them on Twitter @PhysicianMomsGp.
There are over 1,200 national days. Don't miss a single one. Celebrate Every Day with National Day Calendar!
About National Day Calendar
Founded in 2013 in the historic town of Mandan, North Dakota, National Day Calendar began as a kernel of curiosity that exploded into a growing collection of ways to Celebrate. Every Day, founder Marlo Anderson and his team seek out all the daily, weekly and monthly observations and celebrations to keep you up to date and informed. Through daily updates, social media, mobile applications and much more, National Day Calendar helps you #CelebrateEveryDay!