(Last Updated On: July 30, 2019)
NATIONAL WATER BALLOON DAY
Fill 'em up! The first Friday in August ushers in National Water Balloon Day just in time for the hottest days of summer!
Pop, throw, splash, or just squish! What kid or adult doesn't enjoy a water balloon in the hot summer? Since Edgar Ellington invented the waterproof sock in 1950, backyards haven't been the same. Whether kids compete in the Longest Toss or take up sides in a good old water balloon fight, the cool, wet fun lasts all summer long.
Besides keeping cool, they're an excellent way to expend a little energy, too. And speaking of spending, water balloons are an inexpensive way to have tons of fun.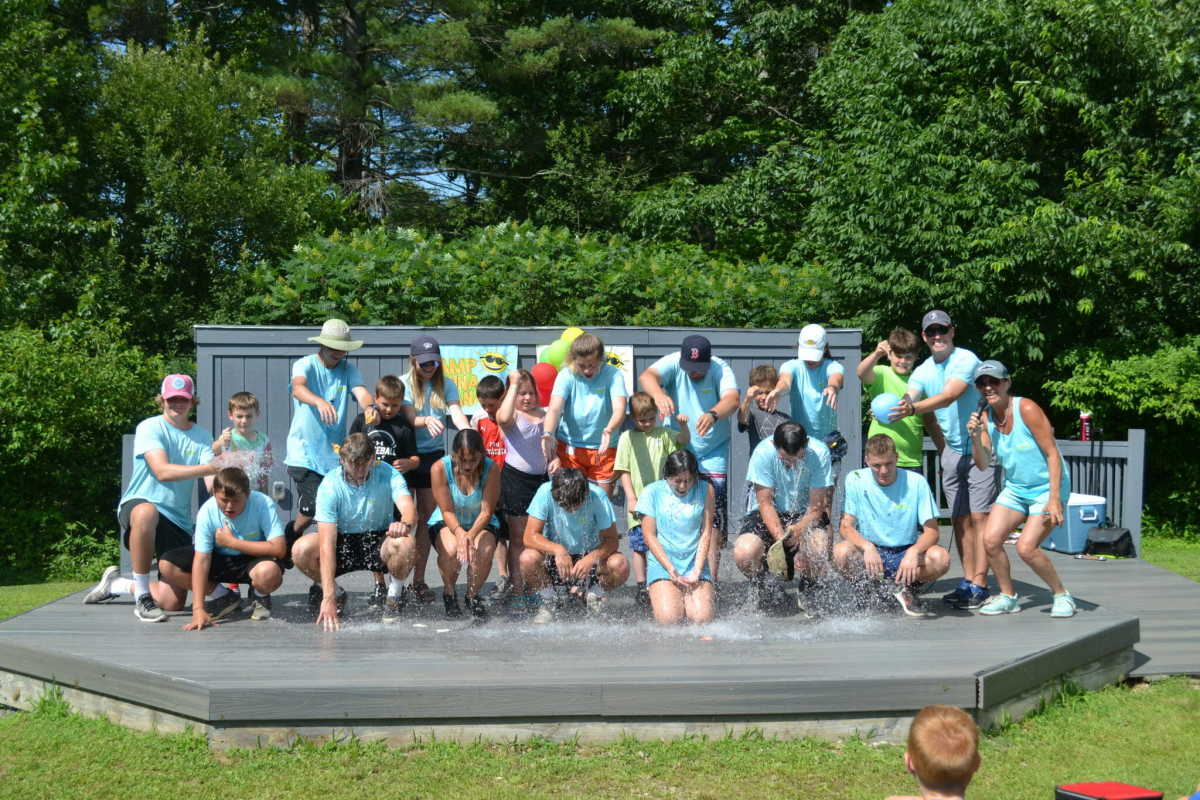 From summer camps to backyard barbecues, kids and families make memories and keep cool throughout the hottest days of summer. They've gotten creative with them, too! No longer do they just have water balloon fights. Camp counselors, parents, and children also use inventive ways to incorporate water balloons into challenges, obstacle courses, and more. Consequently, kids learn a few things while having fun, too! For example, they exercise their teamwork, critical thinking, and leadership skills all while cooling off on a hot day. Besides, who can resist the squeals of laughter and excitement?
HOW TO OBSERVE NATIONAL WATER BALLOON DAY
Pick up an assortment of water balloons. Equally important as getting them filled, get help filling them up. Thanks to Texan father, Josh Malone, made it easier when he invented Bunch O Balloons in 2014 (now licensed to Zuru) where you can fill 100 balloons in 60 seconds! Pack them in coolers or buckets to prevent breakage. Invite the neighborhood over for a splashing good time! Then try some of these fun ways to enjoy them.
Water Balloon Games
Water balloon toss – This one is a classic. Everyone pairs up. Each team stands close together taking turns tossing their water balloon to each other. As soon as the water balloon breaks they're eliminated. The team that gets the furthest apart wins!
Water balloon kryptonite–  Invented by Camp Wanna Iguana in Newmarket, NH, it's just like the hot potato game. However, instead of a potato, use a green water balloon! Everyone stands in the circle, passing the balloon around while the music plays. When the music stops, whoever has the balloon must pop it over their head and is eliminated. Or they can stay in the game; it's up to you. Grab another balloon and keep going!
Relay Races – There are several types of relay races.

Spoon relay – Everyone divides into teams. Racers use a spoon to deliver balloons to the finish line. If they drop the balloon before reaching the finish line, they have to go back to the beginning and get a new balloon. Once they are successful, they return the spoon to the next racer so they can take their balloon to the finish line.
Back to Back – Divide into pairs. Place the balloon between the racers' backs. Get the balloon to the finish line without breaking it.
Under the chin – Divide into teams. Place the balloon under a racer's chin and race to the goal line and back to the starting line. Pass the balloon to the next racer using chins only. Repeat until all the racers have competed. If the balloon breaks, grab another balloon and get racing!!

Simon Says – Divide into two teams. Each team should have one leader. The same rules apply here as with regular Simon Says. The leaders take turns giving the other team players instructions. When players perform an action when "Simon Says" is not part of the direction, the opposing team gets to throw balloons at those players. Then those players are eliminated.
Clean up challenge – Set a timer to 5 minutes. Everyone races to collect as many broken balloon pieces as possible. Present prizes to first, second, and third people with the most pieces collected.
Be sure to have fun and stay cool! Share your water balloon fun using #NationalWaterBalloonDay to share on social media.
HISTORY OF NATIONAL WATER BALLOON DAY
The Town of Newmarket, NH Recreation Department's Camp Wanna Iguana Summer Camp program founded National Water Balloon Day in 2019 to celebrate their time-honored tradition of birthday water balloons, plus all the summertime fun water balloons have brought campers through-out the years and will bring to future generations.
The Town of Newmarket NH Recreation Department is known for their crazy, wacky, out of the box thinking. In 2003 they received a Guinness World Record for creating the Largest Game of Pick Up Sticks and was featured with a ½ page colored photo in the 50th Anniversary 2015 edition in the Guinness World Book of Records! Therefore, being the 2019 founder of National Water Balloon Day aligns perfectly with their mission to create wicked fun experiences to show our community that recreation is a life priority. They invite everyone to live by their values every day which is to Lead with Heart, Play with Passion, Explore Personal Growth, We RECognize You!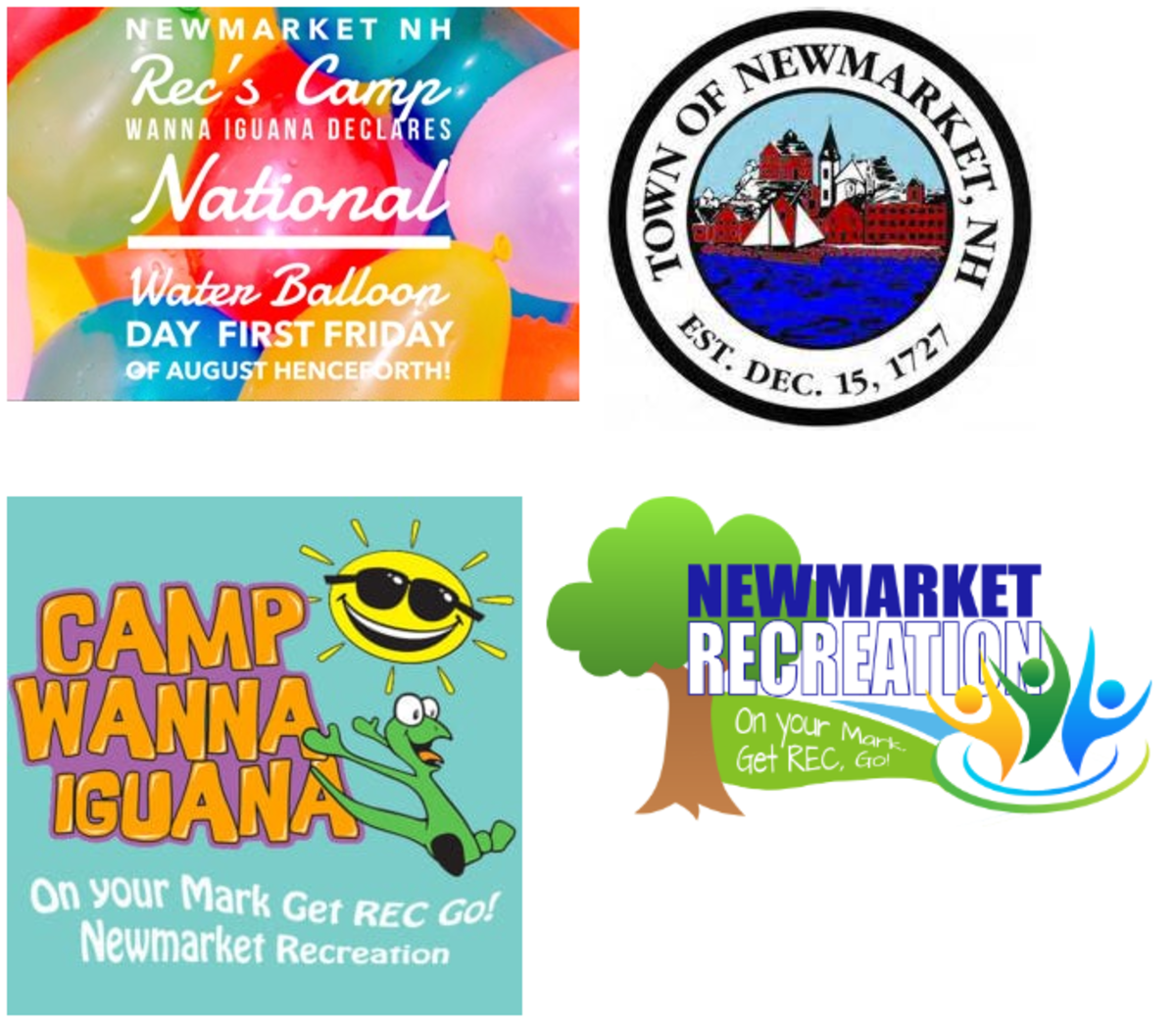 www.newmarketrec.org FOLLOW THEM ON FACEBOOK @newmarketrec @campwannaiguana
The Town of Newmarket NH Recreation Department staff are proud professional members of both the New Hampshire Recreation and Parks Association NHRPA and the National Recreation and Parks Association NRPA.
In 2019, the Registrar at National Day Calendar proclaimed National Water Balloon Day to be observed the first Friday in August annually.
Media Contact:
Aimee Gigandet
Newmarket Recreation Director
Rec Connect Community Collaboration Coordinator
1 Terrace Drive
Town of Newmarket, NH 03857
Create Community, Support the Rec! 
603-659-8581 office
603-557-1512 cell
DATES
August 2, 2019
August 7, 2020
August 6, 2021
August 5, 2022
August 4, 2023
August 2, 2024
August 1, 2025
August 7, 2026
August 6, 2027
August 4, 2028
August 3, 2029
August 2, 2030
There are over 1,500 national days. Don't miss a single one. Celebrate Every Day® with National Day Calendar®!