(Last Updated On: September 10, 2019)

NATIONAL PROFESSIONAL HOUSE CLEANERS DAY
National Professional House Cleaners Day on September 17th recognizes Professional Cleaners for the necessary and skillful trade they provide every day. In homes and business across the country, Professional Cleaners create healthier environments.
This recognition day celebrates a career many may overlook or take for granted. While not everyone hires a Professional Cleaner, in some way, they do impact our lives. Nearly every business we frequent, and apartment building rented, utilizes professional cleaners. Economically, the industry employs approximately 3.25 million people creating a positive impact on the marketplace.
Benefits of Hiring Professional Cleaners
Besides cleaning homes and businesses, Professional House Cleaners offer so much more. Some of the benefits include:
Improved air quality – Regular professional cleaning reduces the build-up of dust. In older homes, exposure to allergins, lead, and asbestos fibers increase. A regular schedule of professional cleaning removes those contaminants from the air.
Longevity – Regular care of furniture, drapes, floors, and homes extends their life. Over time, items look newer longer and need replacing less often. These savings add up.
Time – Profession Cleaners free up time for family, friends, and investing in the essential things of life.
Health – Getting a sanitary clean in places like the kitchen and bathroom is essential. Not only do Professional Cleaners know how to achieve a hygienic clean, but they also use the right tools for the job.
Relaxation – Psychologically, coming home to a clean enables us to relax. We don't face clutter. Everything is in its place.
Exceptionally Skilled
National Professional House Cleaners Day also praises the skills and knowledge of the people. Those in the industry have a passion for perfection, and here's why:
Detail-oriented/well organized – A Professional Cleaner's eye for detail and organizational skills make them ideal for this career. Their no-nonsense approach and thoroughness leave satisfied customers behind. Besides, how else do you get a house clean?
Experts – Professional Cleaners are experts when it comes to protecting, cleaning, and restoring fabrics and surfaces. Not only that, but they're also the experts when it comes to protecting you and their employees. Doing the job right without injury to an employee, and maintaining a safe home is essential.
Leading the way – Many Professional Cleaners run their businesses. They employ specialists, balance product, schedules, and training. These business owners set a standard for their employees who in turn become leaders, too.
Efficient – When it comes to getting a job done right and quickly, Professional Cleaners mastered efficiency generations ago. Not only do they know the most effective ways, but the most cost-effective and healthiest ways to get a home or business clean. As a result, they're also the businesses you can trust.
According to the United States Department of Commerce in the next few years, 8 out of every 10 dual-income households will invest in a form of house cleaning services. The day presents an excellent opportunity to acknowledge the stellar services and value Professional Cleaners provide.
HOW TO OBSERVE #ProfessionalHouseCleanersDay
If you currently have a regular cleaning service and/or independent house cleaner, show your genuine appreciation for what they do! Thank them for their work. Let them know how their work impacts your family. Show them how valuable their service is to your quality of life.
Use #ProfessionalHouseCleanersDay and TAG a housecleaner and/or a cleaning business you know to share with others on social media.
Want to do more? Show your support and appreciation for all cleaners by learning more about our movement on our website. Learn the truth about house cleaners and the stigmas that still actively affect our society's understanding of this trade today. You can also donate or even become a member of the AHCA! Visit our website today, cleanerscomehome.org.
PROFESSIONAL HOUSE CLEANERS DAY HISTORY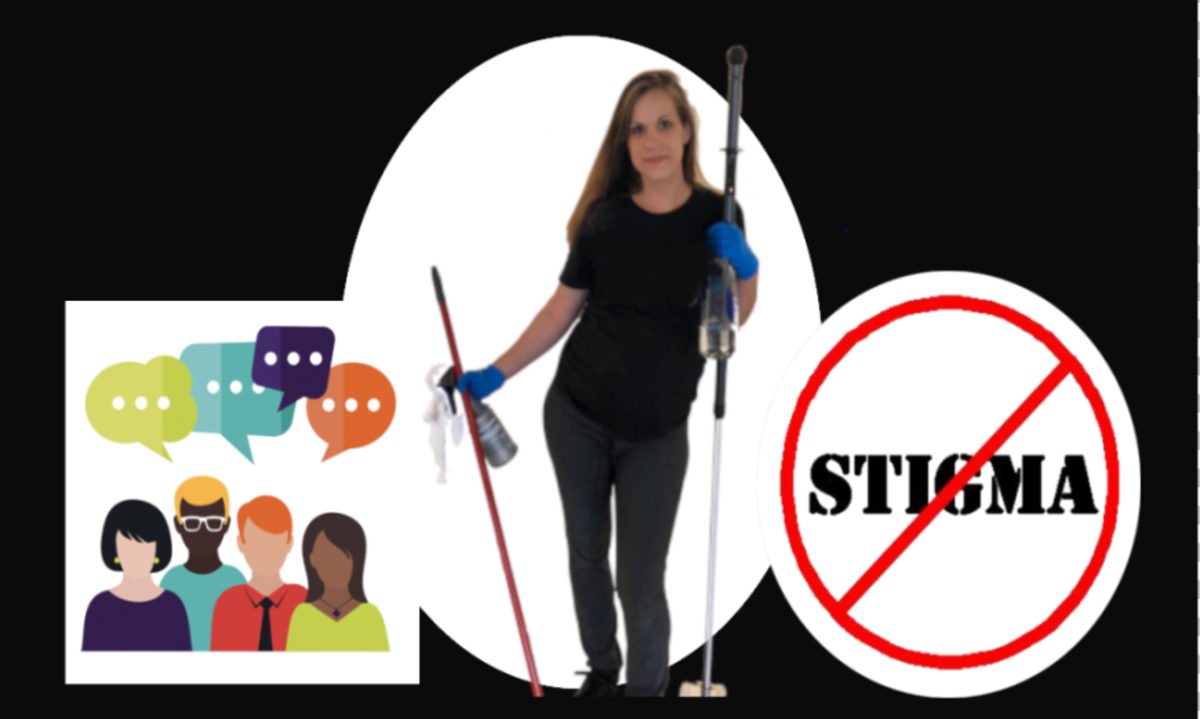 The American House Cleaners Association (AHCA) founded National Professional House Cleaners Day in 2019 to raise awareness, respect, and recognition for House Cleaners and the professional house cleaning industry. The day was also founded to celebrate their necessary contributions to the health and wellbeing of our society, as one of the most skilled trades of the labor force in the United States. 
In 2019, the Registrar at National Day Calendar proclaimed National Professional House Cleaners Day to be observed on September 17th annually.
About the American House Cleaners Association (AHCA)
The AHCA is the leading voice of the professional house cleaning industry in the United States. Our private cleaning community of 19,000 professional house cleaners is led by house cleaning industry community leaders, Kevin and Grace Reynolds and Sheryl Milligan, of Handmaid Cleaning, LLC in Walla Walla, WA. Join us on Facebook: www.facebook.com/groups/handmaidcleaning
There are over 1,500 national days. Don't miss a single one. Celebrate Every Day® with National Day Calendar®!