(Last Updated On: June 22, 2022)
NATIONAL DAY FLAVOR – Week of June 24 – July 1, 2017
Summer has grabbed hold of the menu on National Day Calendar! National Catfish Day kicks off our week, and we finish it off with National Creative Ice Flavors Day. Fishing and ice cream surely say summer!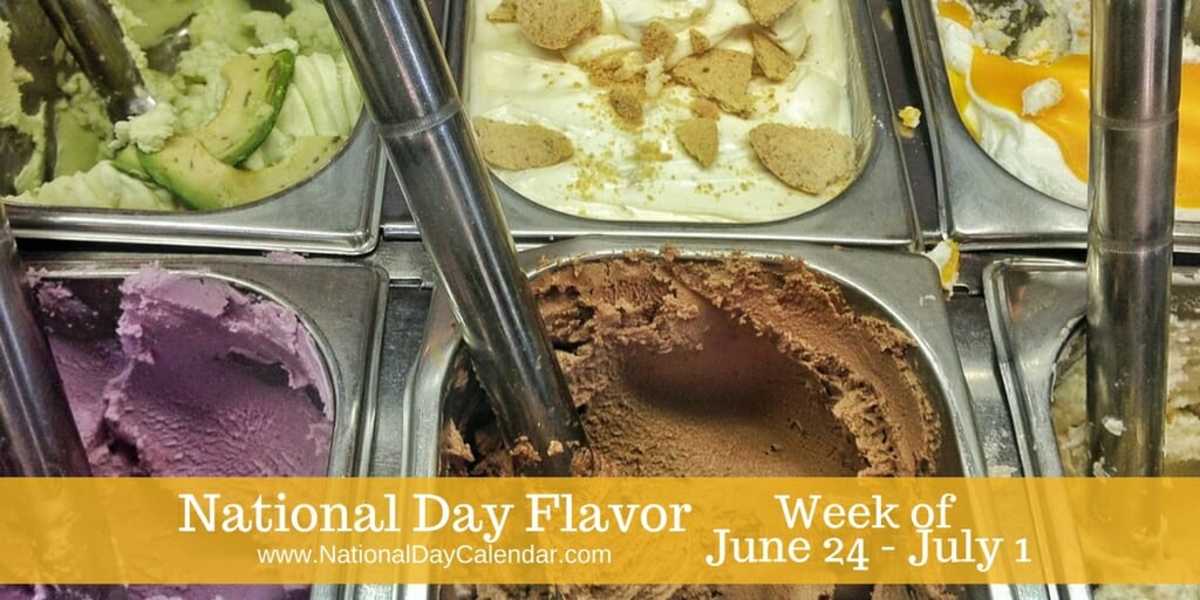 Tuesday shines with the citrus scent of National Orange Blossom Day, and We keep cool with those good ol' Bomb Pops on Thursday.  Sadly, this week has two days with no food holidays.  Maybe those are the days for walks and salads.  Around the National Day Calendar headquarters, we will be preparing for National Creative Ice Cream Flavors Day.  There has been a call for black licorice, peanut butter malt, rhubarb, sweet corn, peanut butter and cherry and last but not least bacon ice cream. Now all of those won't go together, but there might be some taste testing going on!  What's the most #CreativeIceCreamFlavorDay you've ever had?
About National Day Calendar
Founded in 2013 in the historic town of Mandan, North Dakota, National Day Calendar began as a kernel of curiosity that exploded into a growing collection of ways to Celebrate.  Every Day, founder Marlo Anderson and his team seek out all the daily, weekly and monthly observations and celebrations to keep you up to date and informed. Through daily updates, social media, mobile applications and much more, National Day Calendar helps you #CelebrateEveryDay!
There are over 1,500 national days. Don't miss a single one. Celebrate Every Day with National Day Calendar!
Sunday, June 25
National Catfish Day
National Strawberry Parfait Day
Monday, June 26
National Chocolate Pudding Day
Tuesday, June 27
National Orange Blossom Day
Wednesday, June 28
No Food Holiday
Thursday, June 29
National Almond Buttercrunch Day
National Bombpop Day
Friday, June 30
No Food Holiday
Saturday, July 1
National Creative Ice Cream Flavors Day
National Gingersnap Day