(Last Updated On: November 9, 2022)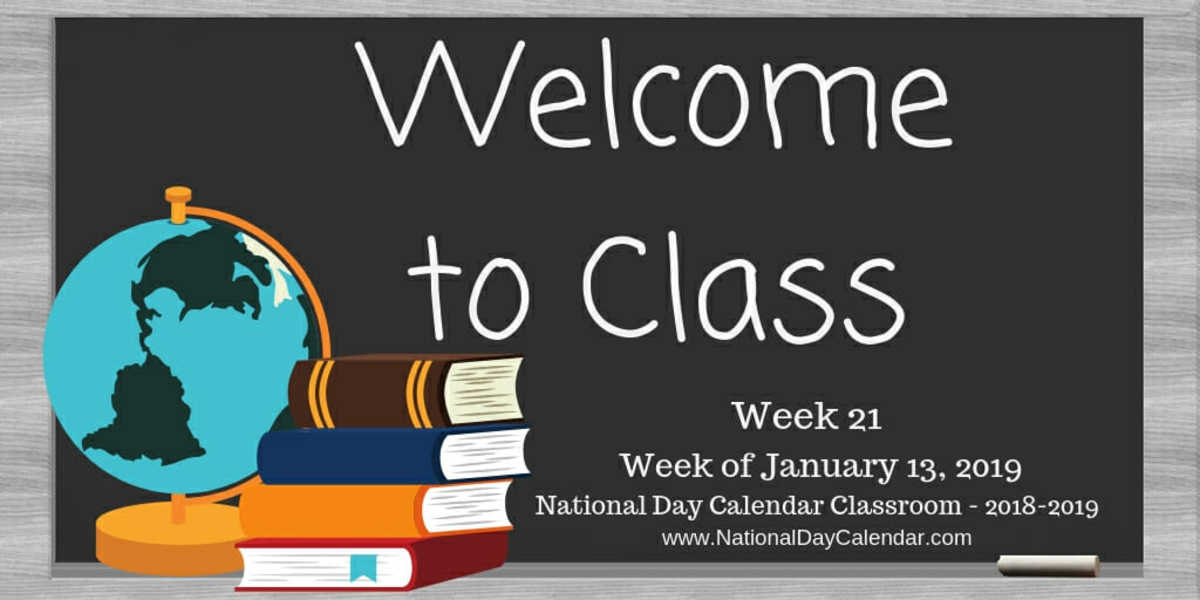 NATIONAL DAY CALENDAR CLASSROOM – WEEK 21 – January 13, 2019
National Hat Day gives us lots of ways to have fun and learn in the classroom this week. Teachers and students don't usually wear literal hats in the school. However, they do wear different hats when you consider the different roles they play in their school community. The lessons this week will demonstrate the many different skills and people it takes to keep your school running smoothly and successfully.
We also have trivia, crossword puzzles and a word search to challenge the students!
Sharing on social media isn't required, learning is. But if you do, please use #NDCClassroom to share on social media.
LESSON 1 – NATIONAL HAT DAY
Scraps of colored paper
Old magazines
Glue
Scissors
Various art supplies
Hats
Have students make a list of people who play important roles in the functioning of the school.
Add to the list the roles the students play as well. 
For each roll on the list, have students decorate a hat.
See lesson 2 for more instructions.
LESSON 2 – National Hat Day
In this lesson, students have the opportunity to wear the hats of the people who play important roles in the life of the school. This includes the students themselves. They could easily wear the hat of the custodian, librarian, bus driver, coach, parent, advisor, student council member, athlete, band member, friend, mentor, actor, a new student, foreign exchange student, writer, chess club member or any other number of roles!
Divide the students into small groups. Each group creates a short description of each hat. They should list the responsibilities that come with the hat and how it impacts the school community.