(Last Updated On: November 9, 2022)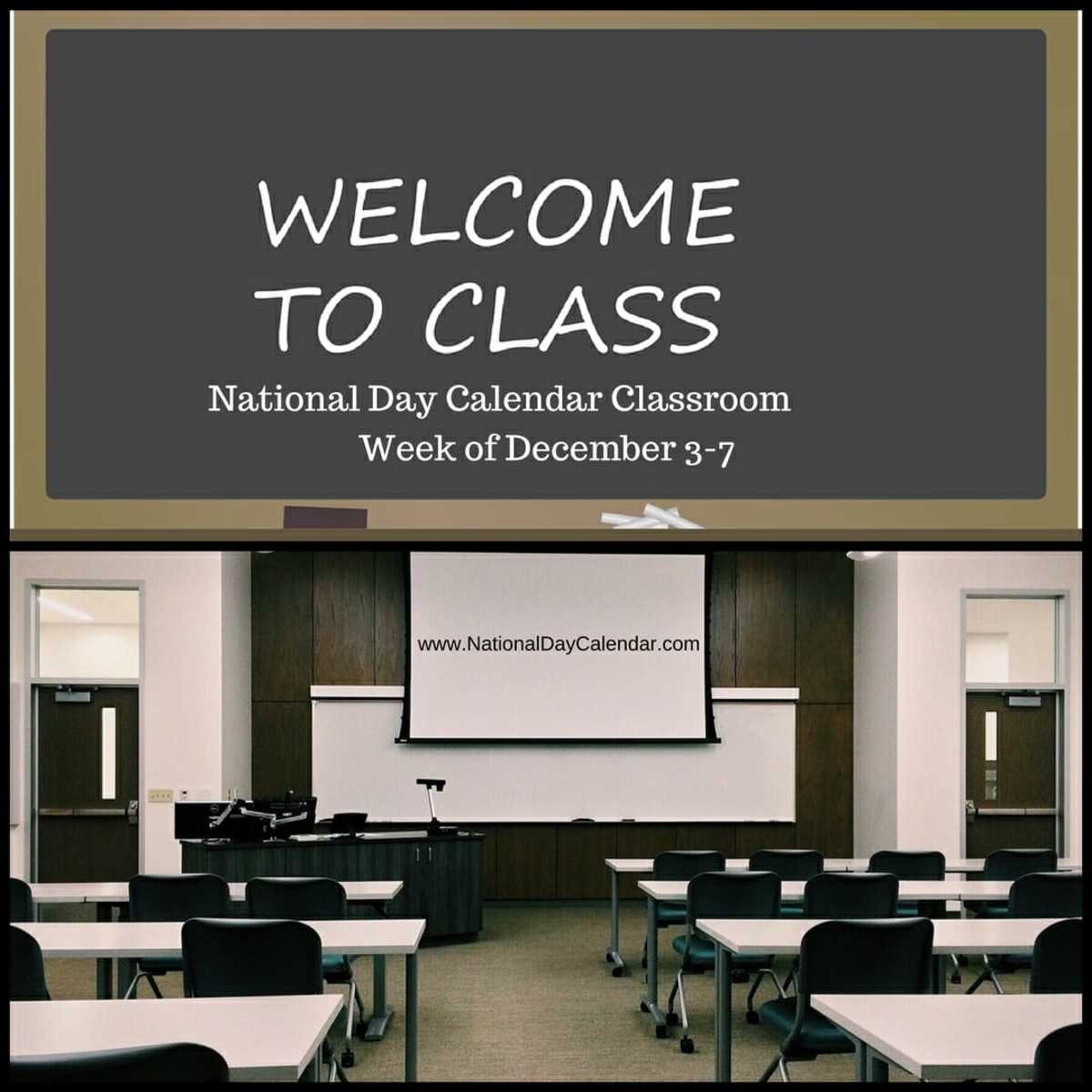 NATIONAL DAY CALENDAR CLASSROOM – Week of December 3-7
This week the National Day Calendar Classroom is full of ideas for activities.  We will start the week with World Trick Shot Day on Tuesday giving the kids an opportunity to come up with some creative ways to make a basket. On December 6, we will explore a little science on National Microwave Day.  It will be time to open up the history books on Wednesday for National Pearl Harbor Remembrance Day.  Pretend to be a Time Traveler rounds out the week with some fun on Friday, December 8.
Pick one or try them all! While you're here visit our trivia page for a challenging question for your students.  There's a new question every day.
World Trick Shot Day – First Tuesday in December
Can be done in the classroom, outdoors, or in the gymnasium
Adapt this challenge to fit students of all abilities
Use small plastic or flexible rubber balls instead or full-size basketballs
A basket or box on the floor can be used as the goal
Create an obstacle course to meet the abilities of the students with special needs as their "trick shot"
Have students brainstorm ways to create an epic trick shot and work together to execute it.
National Microwave Oven Day – Wednesday, December 6
Microwaves are a type of electromagnetic radiation used in communication.
Engineer, Percy Spencer, discovered the same microwaves used for radar could be used to cook food safely.
Microwaves use thermal energy to heat food from the inside out. Conventional ovens heat food from the outside in.
National Pearl Harbor Remembrance Day – December 7
Visit archive.org to listen to 1941 radio announcements of the bombing of Pearl Harbor starting with recording number 89.
Pretend to be a Time Traveler Day – December 8
Have students pick a year to travel from. They can choose the future or the past and dress up in the clothing of the time period they have chosen. Then they travel to the current year and pretend to be from another time all day long.