(Last Updated On: November 9, 2022)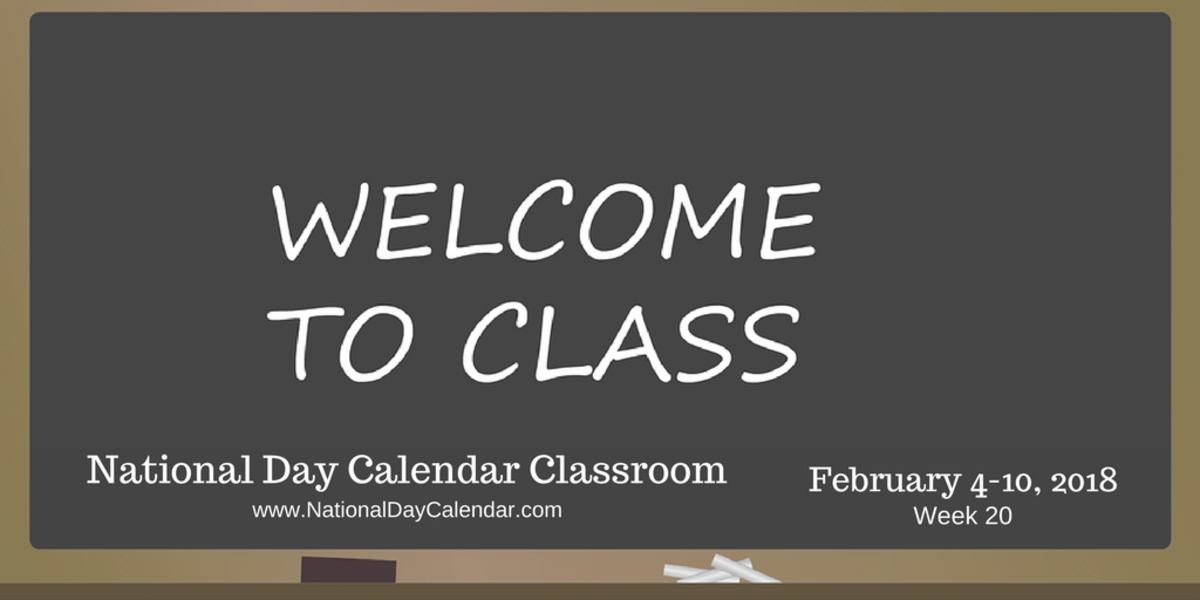 NATIONAL DAY CALENDAR CLASSROOM – Week 20 – February 4 – 10, 2018
The National Day Calendar Classroom visits several days on the calendar over the next week.
This week some fun looking at the weather as we begin with National Weatherperson's Day on February 5. There was a time when people would look out the window to rely on the season and observation to guess at coming weather. Today we have meteorologists using sophisticated computer models to forecast weather patterns days and weeks out. Amazingly they often get their predictions correct!
Then in mid-week, we will try our hand at making a joyful difference in the lives of others. Writing and mailing a handwritten note in the digital age has all but disappeared.  National Send A Card To A Friend on February 7 is an opportunity lift the spirits of family and friends by sending them a personal note instead of an email, text or private message.
National Weatherperson's Day we will break down into two separate lessons, choose one or both!
Lesson 1: Since we all live in different parts of the country this exercise is all about research. Some places see tornadoes, others hurricanes, and some are very wet while other parts of the country are quite dry.
Have students research to find the different weather patterns we experience here in the country and compare to weather in your area. How is it similar, or is it completely different? Ask them to write a report detailing their discoveries.
Lesson 2: National Day Calendar would like to watch your students do a weather forecast. This lesson is all about students writing 2 or 3 pretend weather forecast scripts – this can be serious or funny in nature. After a few practice efforts, use your cell phone or other video recording device to record their forecast.
Put the video up on YouTube and share the link to that video with us here using the contact form below. We'll certainly view the videos, and with your permission, we will place your videos right here on this page.
We found a funny weather video on YouTube, watch it below – It's merely silly and fun to watch, however, don't be concerned about doing anything outdoors with your class videos, record them right in the classroom for safety and ease. We look forward to watching!
Within the digital age, the art of crafting a handwritten note has all but been lost. National Send A Card To A Friend is our reminder to let family and friends know we love and appreciate all they do.
Lesson: This is a day to do it the old-fashioned way by writing a card or letter and dropping it into the mail. The handwritten card can be for mom, dad, a grandparent, sibling or even a neighbor.
Have your students decide who they wish to write and consider the thoughts they desire to share. Get the students to first make a few notes on paper about what they wish to say in the card. This helps them to organize everything they want to tell their loved one.
Next, students can write their message in the card, address and stamp the envelope, and deliver their card to the outgoing school mail – this might require teachers giving a heads up to the school mail room to be on the lookout for 'extra' mail being sent out.
Share Student Weather Video Links With Us Here At National Day Calendar!