(Last Updated On: November 9, 2022)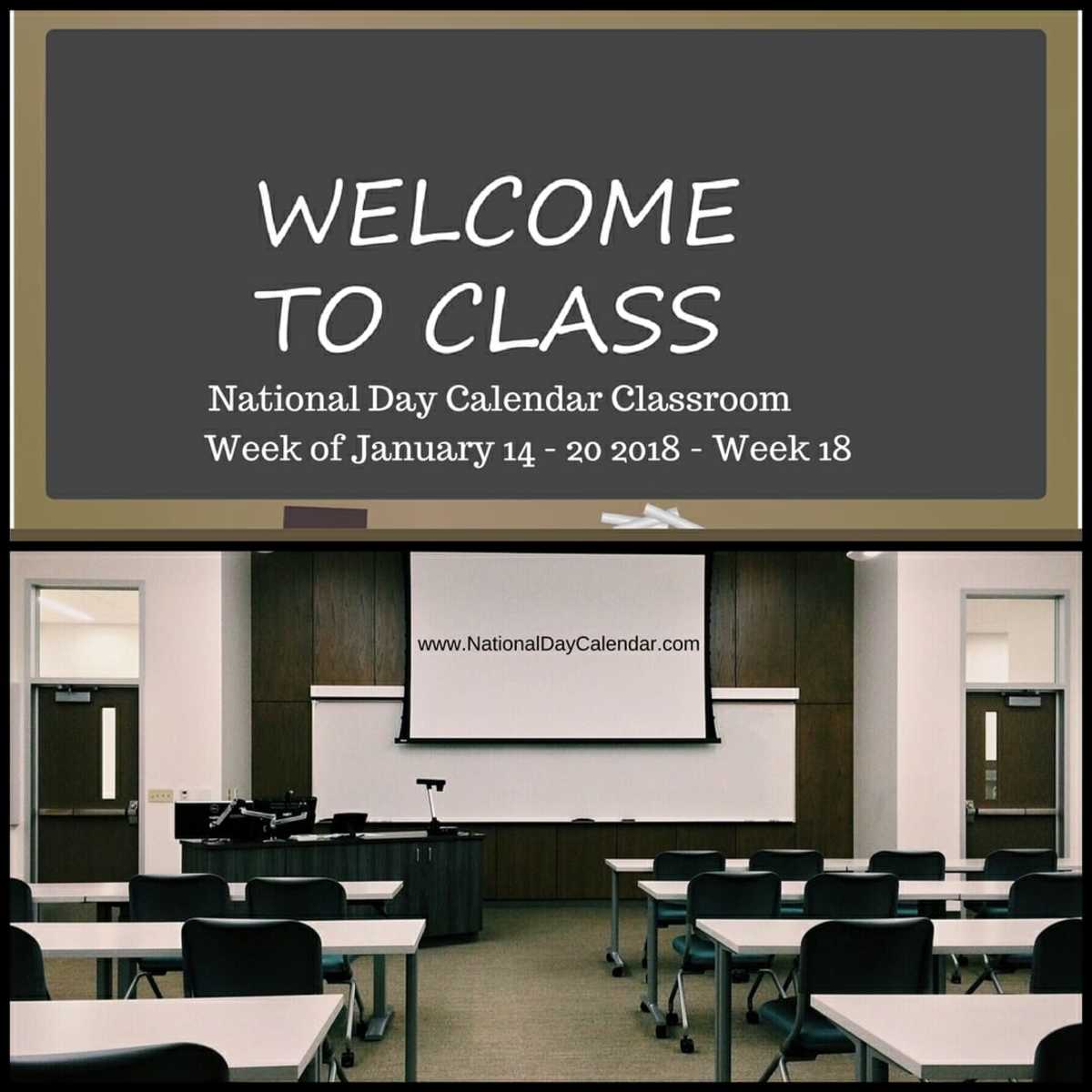 NATIONAL DAY CALENDAR CLASSROOM – Week of January 14-20, 2018 – Week 18
National Day Calendar Classroom takes the thesaurus from the bookshelf in honor of Peter Mark Roget. While his glossary of synonyms and phrases is not the only one in existence, this useful reference increases vocabulary and broadens communication skills. Our students will benefit from more creative writing skills knowing the variety of thesauri available to them and how to use them.
Assignment 1: Copy and print the following story.  Have your students use a thesaurus to make a more creative story by replacing the words in parenthesis with synonyms.
On National Peking Duck Day, the chef (said) _______ he wanted to (make) _________ a delicious meal in honor of the day.
He (told) _______ his assistant to (get) ___________ all the ingredients while the chef (read) _________ the recipe. The assistant (hurried) _________ away. When he returned, the assistant's arms were (full) with all the supplies.
Soon, the chef and his assistant set to work (quickly) ____________. The kitchen filled with (nice) ________ (smell) _______________ and became (very) ________________ (warm)__________.
Finally, the chef placed the duck in the oven. While it roasted, the (tired) chef rested while his assistant was left to clean the (dirty)___________ kitchen.
The chef began to snore (loudly) _________ while the duck cooked. The assistant watched the oven closely and when the meal was ready, carefully removed the (good) ________ dish from the oven.
The chef woke (suddenly) _______. "It's (great) __________!" he (said).
With (big) ________ fanfare, the chef presented the duck to his guests and it was received with (happiness) ________.
Assignment 2: Create flashcards or print a list of words.  Divide students into groups and challenge them to come up with synonyms for the words on the list.  Then have them look them up in the thesaurus to see which ones they missed.  Remind them that words out of context can be nouns, adverbs, adjectives or verbs. They will need to consider how the word would be used in a sentence.  A sample list has been provided.
very
really
fast
slowly
small
bad
good
big
long
short
strong
clean
beautiful
dirty
fancy
thin
fat
cute
pretty
smooth
wide
tired
run
play
write
sit
stop
build
hit
eat