(Last Updated On: November 9, 2022)
NATIONAL DAY CALENDAR CLASSROOM  – Week 15 – December 17-23, 2017
This week, challenge students with a crossword puzzle and a little history.  Mudd Day on December 20 and National Crossword Puzzle Day on December 21 get combined to bring a fun brain game to the classroom.
We've created a printable Mudd Day Crossword Puzzle through TheTeachersCorner.net Puzzle Generator to use in your classrooms.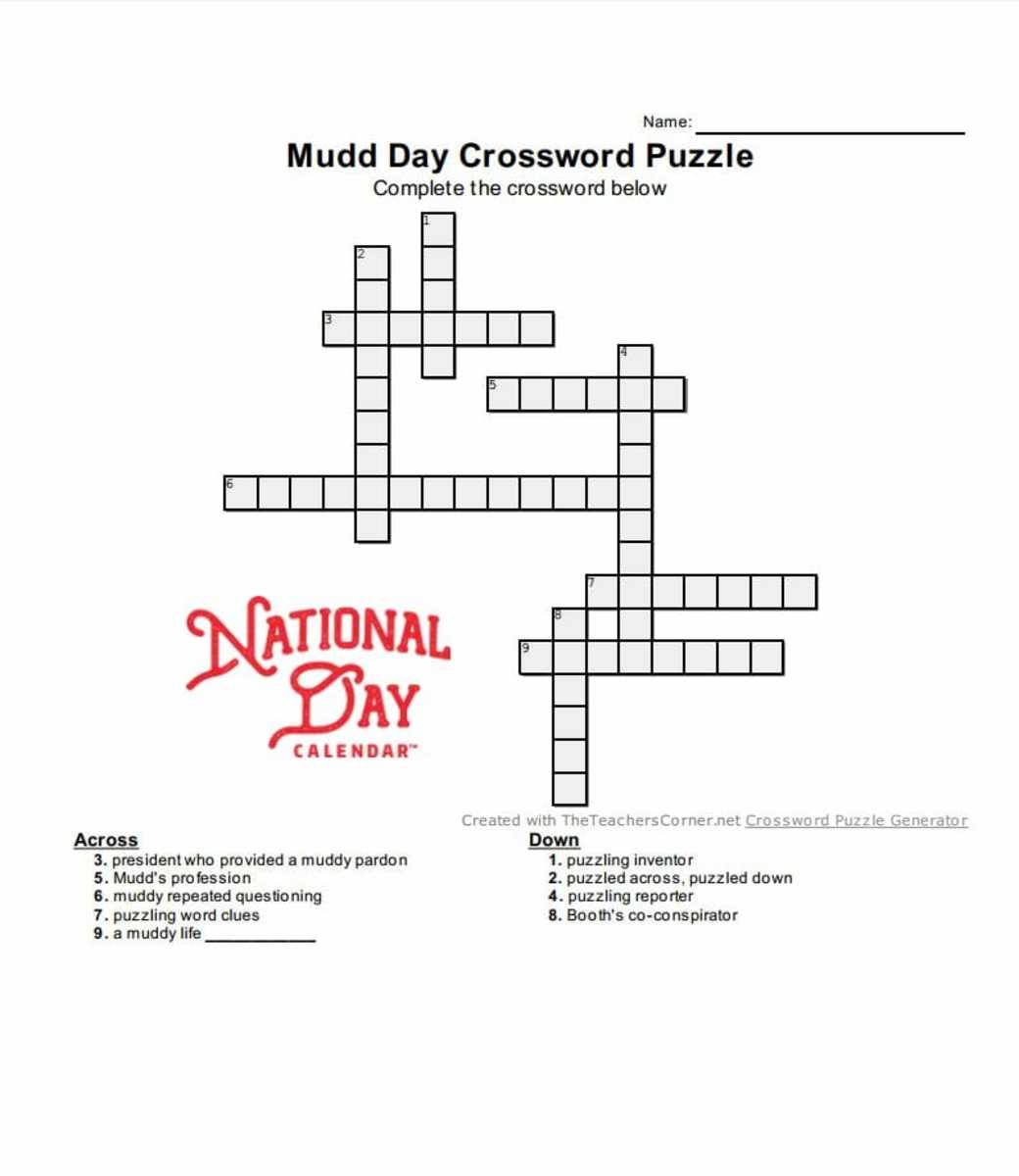 Mudd Day Crossword Puzzle Download Key
Mudd Day Crossword Puzzle Download
These two great sites provide excellent applications to build your own printable crossword puzzles.  Just use the words and clues supplied in the PDF to create a more custom version.  For both puzzles we created, we used the title Mudd Day Crossword Puzzle.
On the Teacher's Corner page, teachers can change the font, add images and print a separate key.
With Discover Education, we used 34 x 34 to create our puzzle, and it worked like a charm. We left the size at 30.