(Last Updated On: November 9, 2022)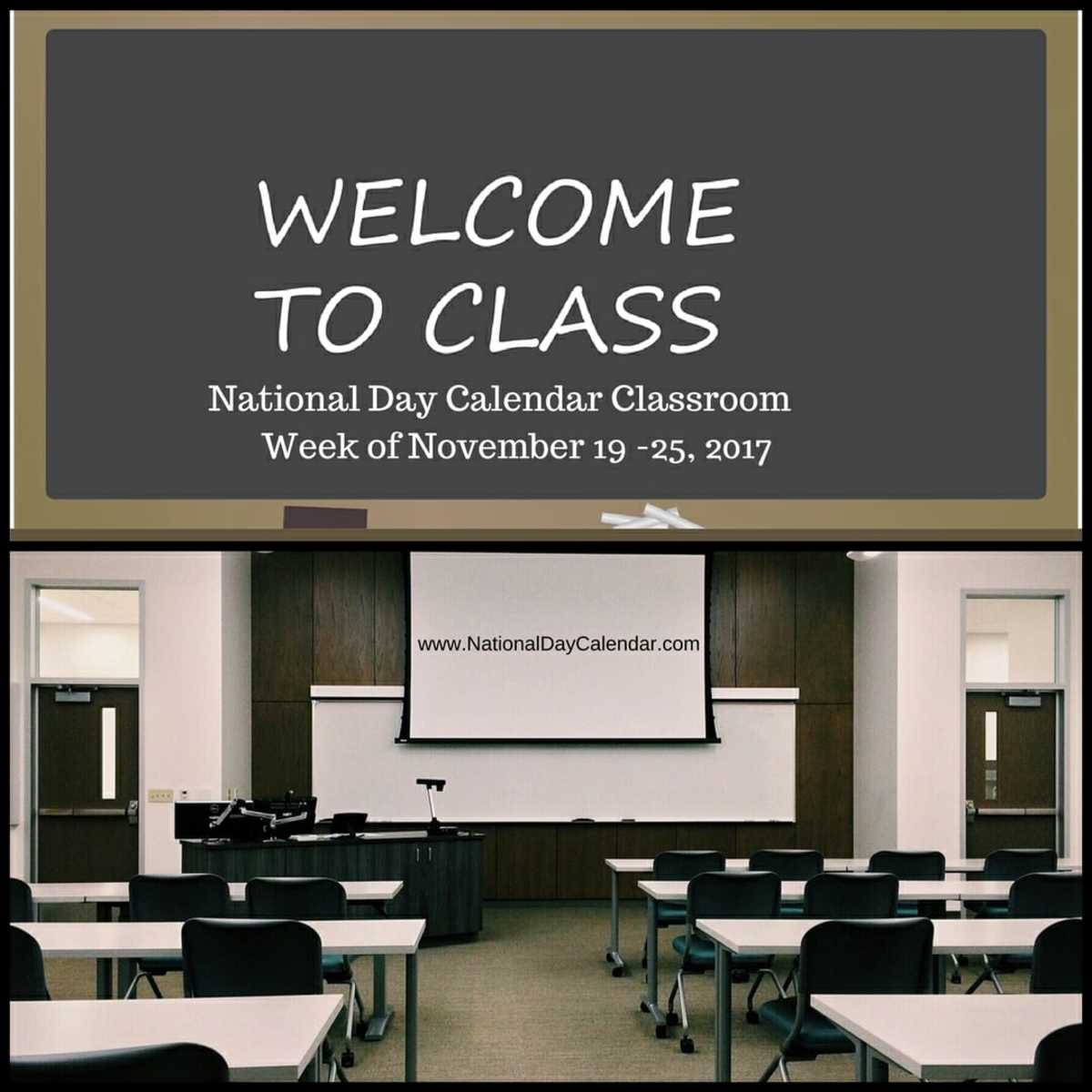 In the National Day Calendar Classroom this week, anticipation is building for Thanksgiving.  In schools, it can be a time of high anxiety and eagerness.  Every year on the day after Thanksgiving, the National Day of Listening sponsored by StoryCorps encourages everyone to tell, record and listen to each other's stories.
With many families, whether they are big, small or made up of a patchwork of substitute aunts, uncles and grandparents, they all have stories and when woven together make up the fabric of our nation.  Often those stories are hard to hear, especially when they come from a child's voice.  They are our history to be told.
So, as an assignment to your students, encourage them to ask for stories of their siblings, their parents, grandparents, aunts and uncles.  Their neighbor from a distant land may have a story from their life to tell, or perhaps the bus driver or mail delivery person.  And don't let your students forget their stories.  No matter their age, they have a story to tell.
LISTEN
Early in the week have your students practice active listening skills.  For younger students, make sure they turn on their ears. Games like Simon Says, Red Light, Green Light and Mother, May I will help them to practice focusing on the task at hand.
STORYTELLING
With this lesson, students can practice storytelling by making up a story together.  This task will help them with their oral storytelling skills.
You will need an item that can be called the speaking cup, block, stick, etc… You may also need a timer if students tend to be wordy. The person who possesses it will be able to add to the story.  The teacher will begin the story and hand the item to the first student.  Each student will take turns adding elements to the story.
The student's stories may be recorded in written, audio or video format and uploaded to StoryCorps Wall of Listening.
MORE LISTENING
Visit StoryCorps to listen to stories on their podcast.
Find a list of questions to ask at StoryCorps.
Learn more about recording stories and National Day of Listening at StoryCorps.