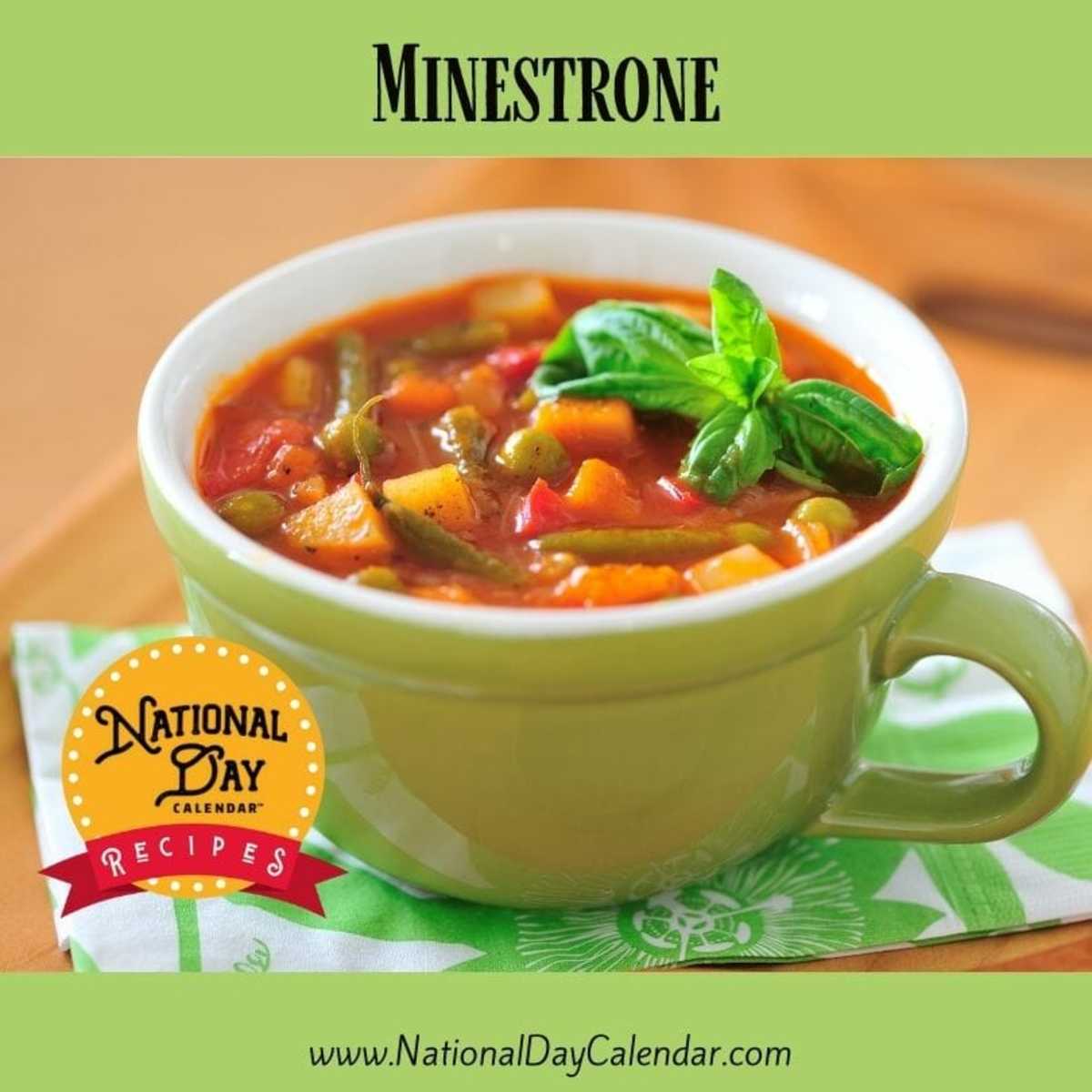 Minestrone
Prep time: 10 minutes
Cook time: 30 minutes
Total: 40 minutes
Serves: 8
Ingredients
2 tablespoons olive oil
1 small onion, chopped
4 cloves garlic, minced
2 carrots, peeled and diced
1 cup frozen peas
4 medium potatoes, peeled and cubed
1 cup fresh or frozen green beans
28 ounce can diced tomatoes
6 cups vegetable broth
1/2 teaspoon dried oregano
1/2 teaspoon dried thyme
1 teaspoon dry basil
salt and pepper to taste
Parmesan cheese
Fresh basil for garnish
Instructions
In a large stockpot, heat oil over medium-high heat. Add onion, garlic, and carrots, cooking about 5 minutes until onion is tender and slightly browned. Add potatoes, peas, and tomatoes.
Stir in broth, beans, basil, oregano, and thyme. Reduce heat to low and simmer uncovered for about 20 minutes or until potatoes are tender.
Sprinkle with Parmesan cheese and garnish with a sprig of fresh basil.
Return to Soup Recipes.
There are over 1,500 national days. Don't miss a single one. Celebrate Every Day® with National Day Calendar®!