(Last Updated On: May 10, 2023)
MEDIA ALERT | NEW DAY PROCLAMATION | NATIONAL SUGARBEE® APPLE DAY | May 20
Coming May 20 we want everyone to grab a crispy, juicy SugarBee® apple and enjoy the un-bee-lievable eating experience as you celebrate National SugarBee® Apple Day.
#SUGARBEEAPPLEDAY
SugarBee® apples were developed by honeybees. One sunny day an adventurous honeybee was flying through the orchards collecting pollen. The bee transferred pollen from an unknown apple variety to a Honeycrisp apple blossom. Mother Nature did her part and the SugarBee® apple was born!
SugarBee® apples are a naturally occurring apple variety grown in Washington state. Their crisp juiciness and honey sweet flavor provide a wonderful apple eating experience. In fact, they are perfect for snacking, baking, saucing, and juicing.
SugarBee® apples also have great versatility and nutritional value. They are sweeter and crispier than most apples and have a touch of acidity that adds a complexity to make you crave your next bite.
What is a SugarBee® Apple?
An all-natural premium apple variety created by honeybees!
Notes of honey, caramel and molasses.
Crisp, firm texture, and a crunchy bite.
Juicy, aromatic and just the right amount of sweetness.
Perfect for a variety of seasonal treats like caramel apples, ciders and more.
Pairs well with cheeses like smoked gouda and sharp cheddar
"Oh Honey, that's good!"™SugarBee® Apples
Many of our SugarBee® growers are part of 4th and 5th generation families who are passionate about growing high quality apples, pears, and cherries. They are committed to best agriculture and business practices so their families can continue to farm for future generations. In fact, the growers work hard to grow fresh, healthy, crisp, and tasty apples for families to enjoy around the world.
Most apples need pollen from a different variety of apple to set fruit. Through the process known as "cross-pollination," orchardists work hard to ensure compatible varieties are planted near one another so the apples will be juicy and sweet. Today's National Day is dedicated to the SugarBee® variety of fresh apples and the growers who bring them to us.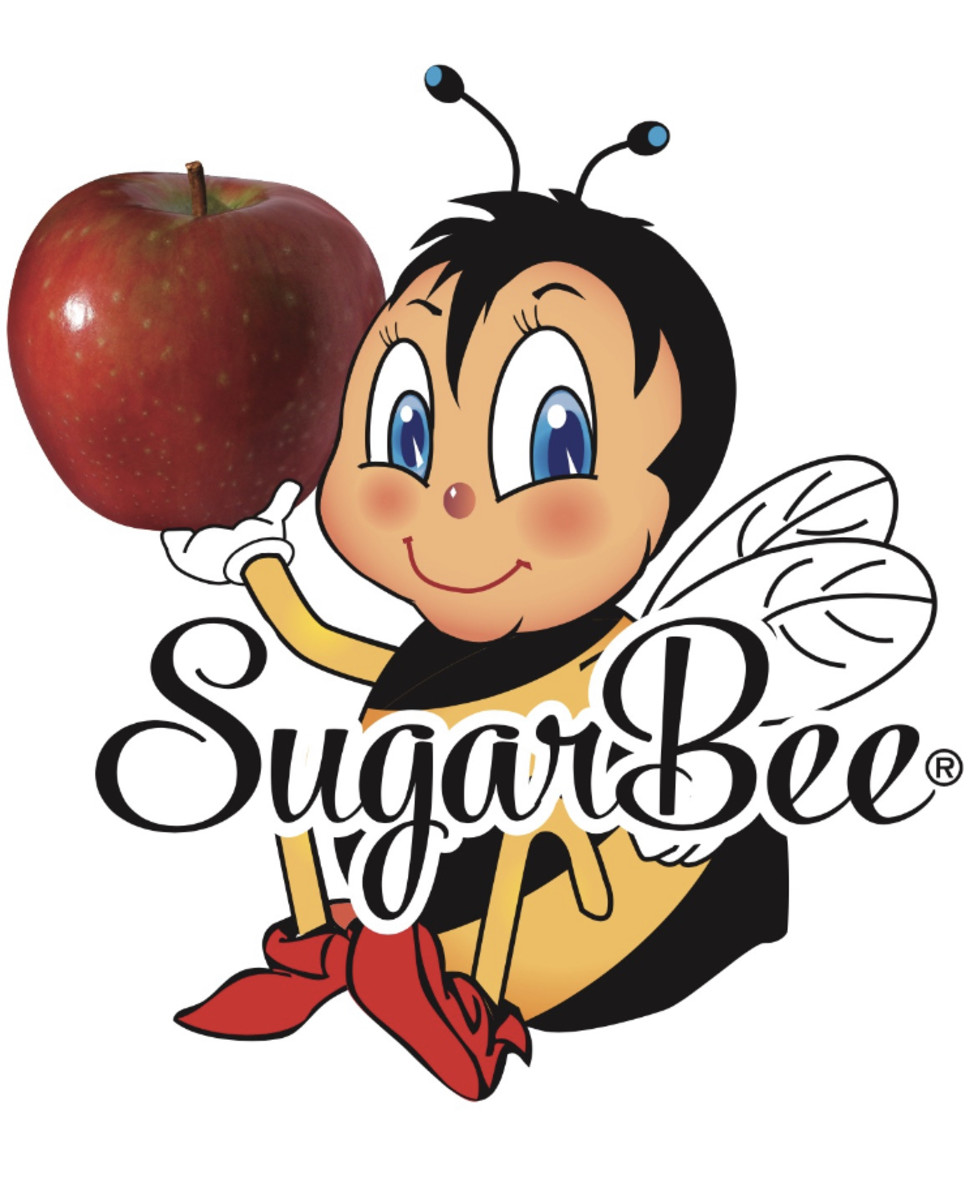 A Bite of Apple History
Some historians believe apples were domesticated anywhere between 4000-10,000 years ago in the Tian Shan mountains in central Asia. Sometime during the late 16th century, French Jesuits brought seeds to North America. Since then, over 200 different varieties of apples are available, with SugarBee® apples being one of the tastiest available.
SWEET & CRISP CELEBRATIONS
Visit an orchard in Washington state that grows SugarBee® apples.
Attend an apple festival near you.
Buy some SugarBee® apples.
Try our Apple Strudel recipe using SugarBee® apples.
Make apple butter using SugarBee® apples.
Bob for apples using the SugarBee® apple as the grand prize.
Share your love for SugarBee® apples on social media using #SugarBeeAppleDay.
INTRODUCING NATIONAL SUGARBEE® APPLE DAY
National Day Calendar® and Chelan Fresh began working together in 2023 to establish National SugarBee® Apple Day. Each year on May 20, we encourage everyone to grab a crispy, juicy SugarBee® Apple and enjoy the honey sweet flavor.
Chuck Nystrom receives credit for developing the SugarBee® apple in the early 1900s. The Minnesota native discovered the apple after an accidental cross pollination between the Honeycrisp and an unknown variety. Within a short period of time, the word spread west about this new delicious apple. In fact, it gained the attention of the Gebbers Farms and Chelan Fruit Cooperative in Washington and the rest is sweet history.