(Last Updated On: June 20, 2018)
[et_pb_section bb_built="1″][et_pb_row][et_pb_column type="4_4″][et_pb_text _builder_version="3.5.1″]

NATIONAL DIVE BAR DAY
On July 7, raise a toast to the place where friends gather and memories are made. It's National Dive Bar Day!
From the one-time speakeasy to the little hole-in-the-wall, the dive bar is like an old pair of jeans; it just fits right. During the week, we can stop in, our team will be playing on the TV, and the beverages will be icy cold. The same dart and pool leagues meet every year, and familiar faces go head to head. Sweethearts still have date nights at the beach shack where they met 20 years ago, and in small towns across the country, the dive bar serves the best steaks for miles around.
The dive bar is more than just a place to kick back and relax. It's where we mark out life's plans, celebrate its successes and make memories to treasure. We make friends who become family and remember those who have left us behind.
National Dive Bar Day is about the first place to come to mind when it's time to celebrate, to hang out with friends or just feel at home once again.
HOW TO OBSERVE
Join Seagram's 7 Crown and visit your favorite local dive bar. Have a 7&7 on 7/7 or your beverage of choice and give them a shout out. Use #NationalDiveBarDay to share on social media.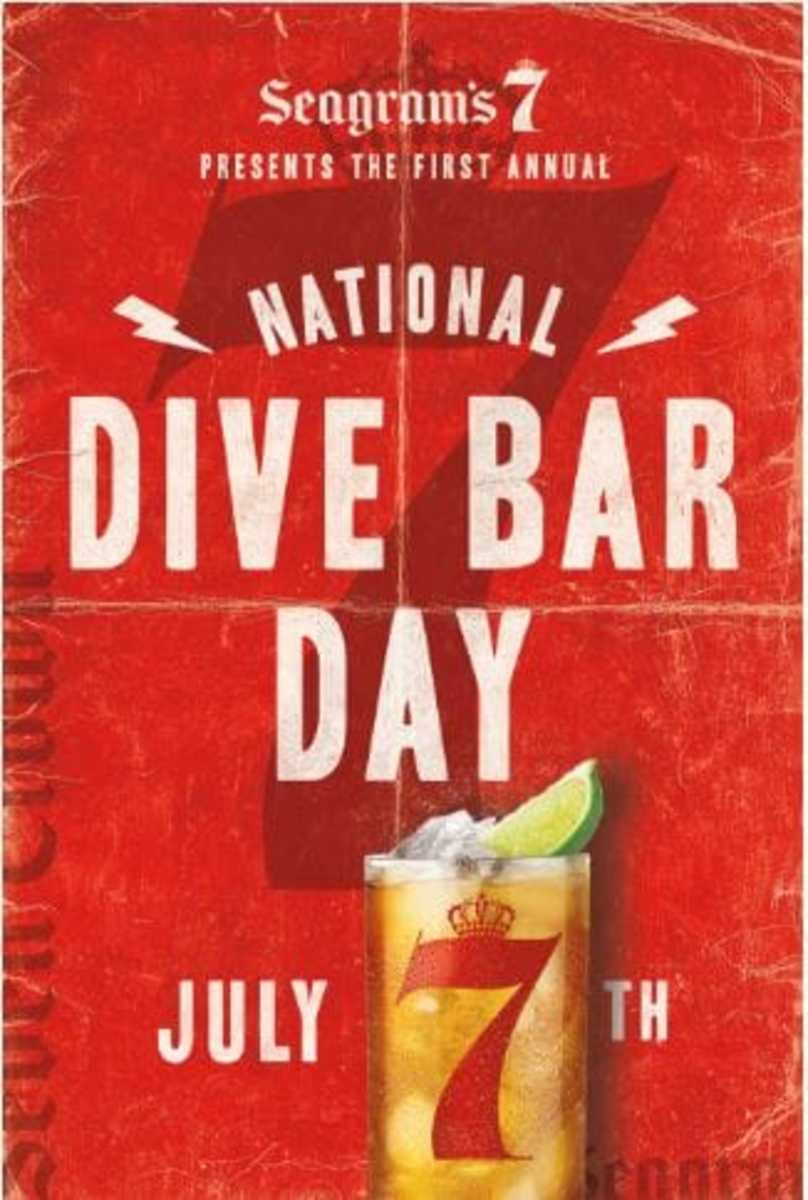 HISTORY
Seagram's Seven Crown founded National Dive Bar Day on July 7 to honor all the dive bars around the country and to recognize them as an American past time that will never die.
The Registrar at National Day Calendar proclaimed National Dive Bar Day to be observed annually in 2018.
There are over 1,500 national days. Don't miss a single one. Celebrate Every Day with National Day Calendar!
[/et_pb_text][/et_pb_column][/et_pb_row][/et_pb_section]