(Last Updated On: May 4, 2023)
MAY 7, 2023 | NATIONAL LEMONADE DAY | NATIONAL TOURISM DAY | NATIONAL INFERTILITY SURVIVAL DAY | NATIONAL BARRIER AWARENESS DAY | NATIONAL ROAST LEG OF LAMB DAY | NATIONAL PASTE UP DAY | NATIONAL PACKAGING DESIGN DAY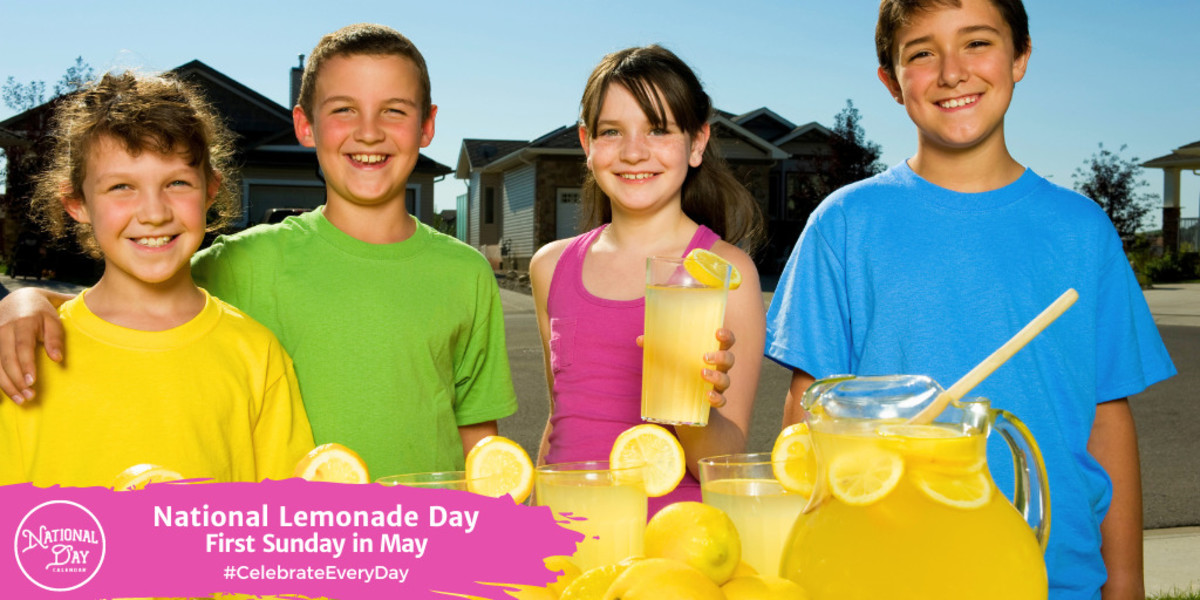 NATIONAL LEMONADE DAY
National Lemonade Day on the first Sunday in May encourages the entrepreneurial spirit in young people all across the country.  Read more…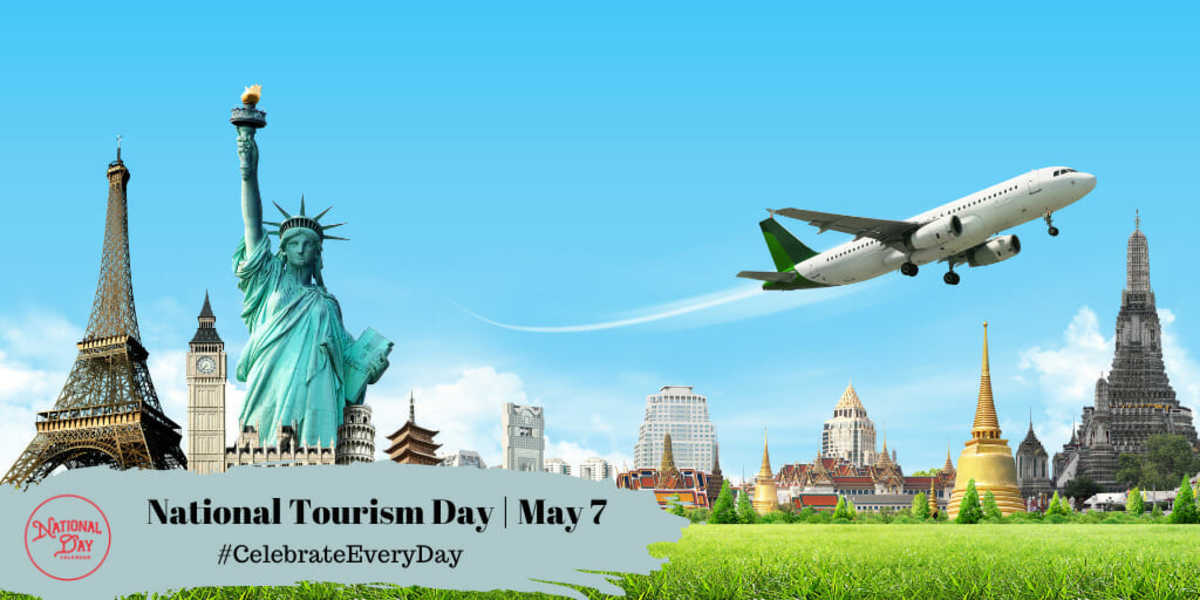 NATIONAL TOURISM DAY
Travel enthusiasts focus on travel planning while marketing professionals put their skills into increasing the local economy through tourism. On May 7th the two come together for National Tourism Day. Read more…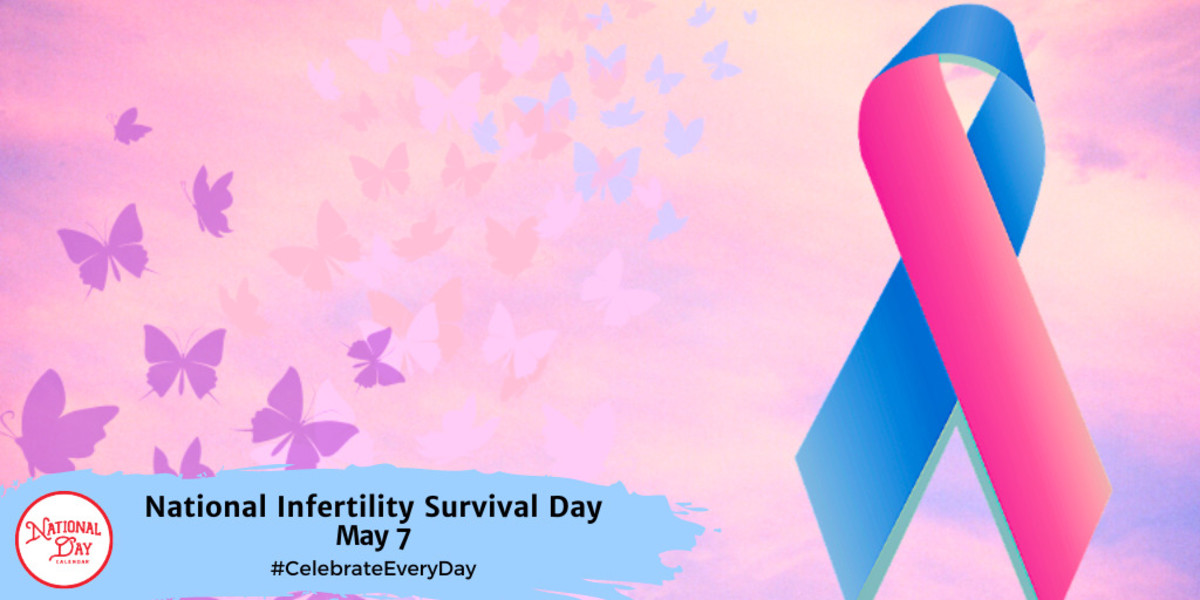 NATIONAL INFERTILITY SURVIVAL DAY
Each year on Sunday before Mother's Day, National Infertility Survival Day remembers those struggling with infertility. Read more…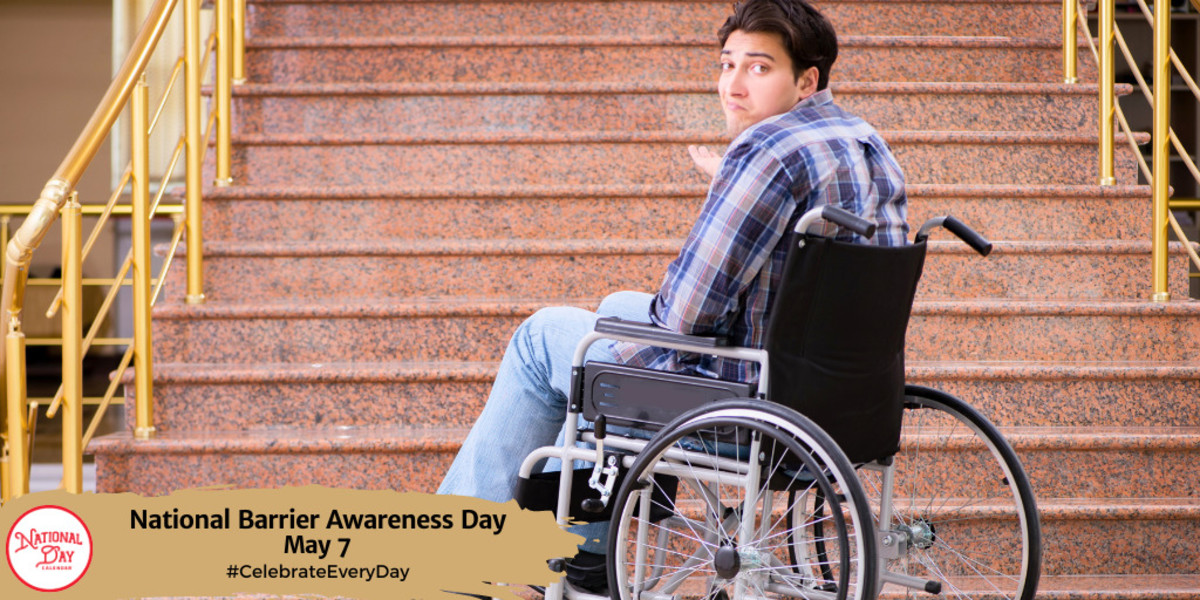 NATIONAL BARRIER AWARENESS DAY
On May 7th each year, we are charged with breaking down obstacles on National Barrier Awareness Day.  We are responsible for dissolving stigmas keeping people with disabilities from advancing in education. It's an opportunity to tear down walls and build ramps that providing access. When we have misunderstandings, see the potential for the development of new technology to bridge the gap. Eliminate antiquated policies preventing those with disabilities from accessing their full potential. If there was ever a time to speak up about the questionable treatment of a human being, National Barrier Awareness Day encourages us to do so now. Read more…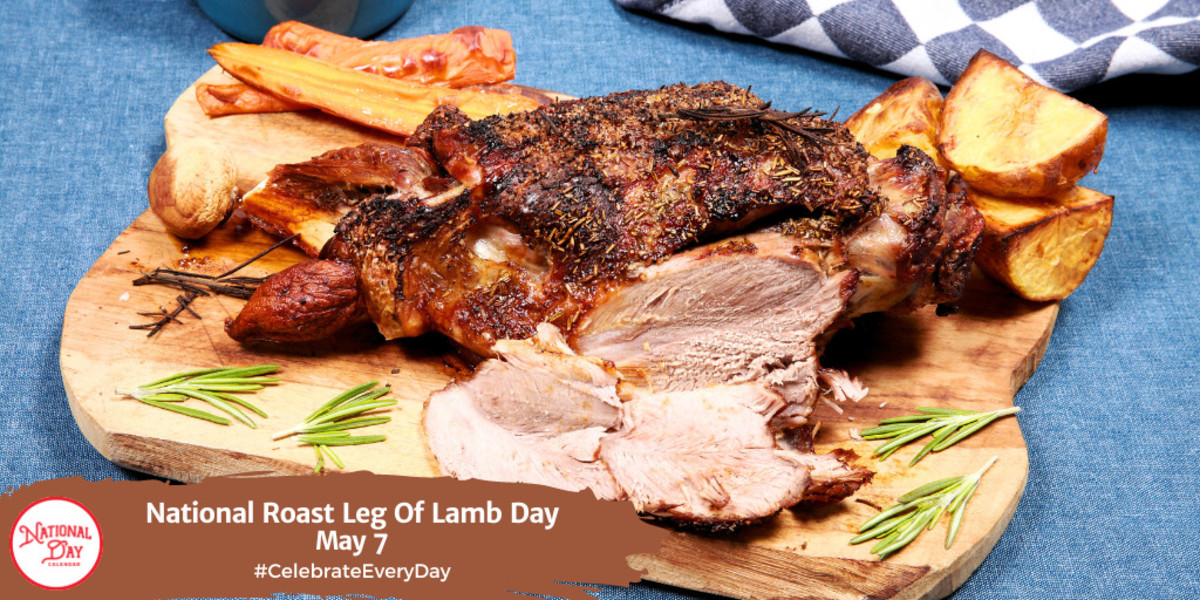 NATIONAL ROAST LEG OF LAMB DAY
Each year on May 7th, National Roast Leg of Lamb Day makes a menu suggestion worthy of a celebration.  The leg of lamb is a mild and tender cut of meat that, when roasted, is a unique and tasty dish to many.  A typical preparation involves covering the leg of lamb with butter, rosemary sprigs pushed inside incisions cut in the leg, and rosemary leaves sprinkled on top. The lamb is then roasted for two hours at 360 degrees. Read more…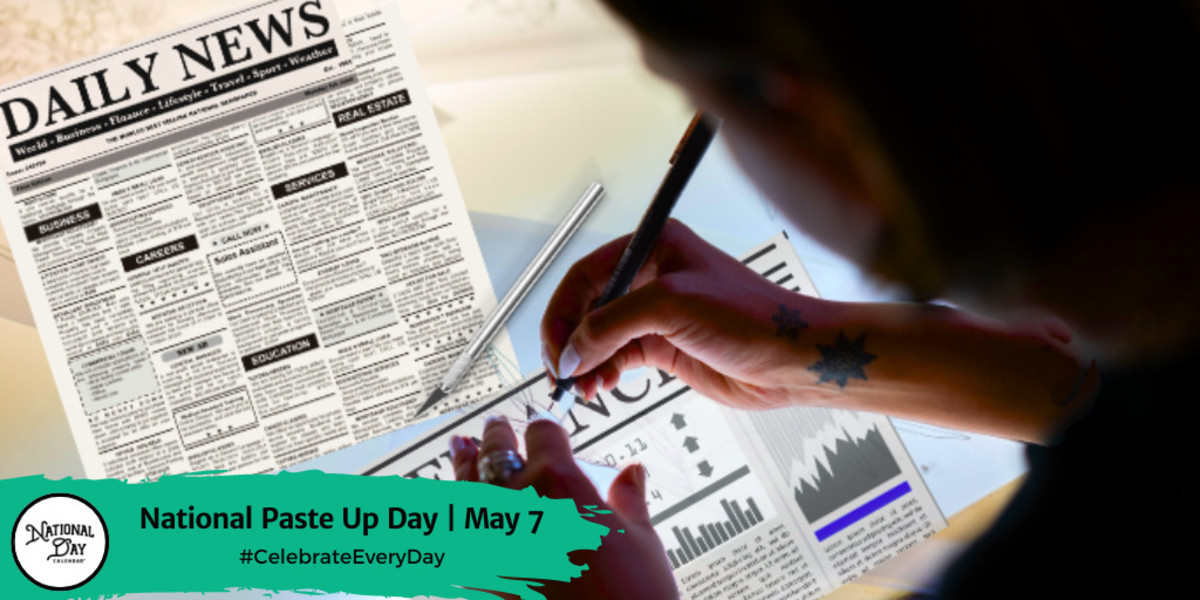 NATIONAL PASTE-UP DAY
National Paste Up Day on May 7th each year remembers the time before desktop publishing and computerized digital imaging when many publications were completed by hand. The day also remembers those who worked so tediously in their positions. Read more…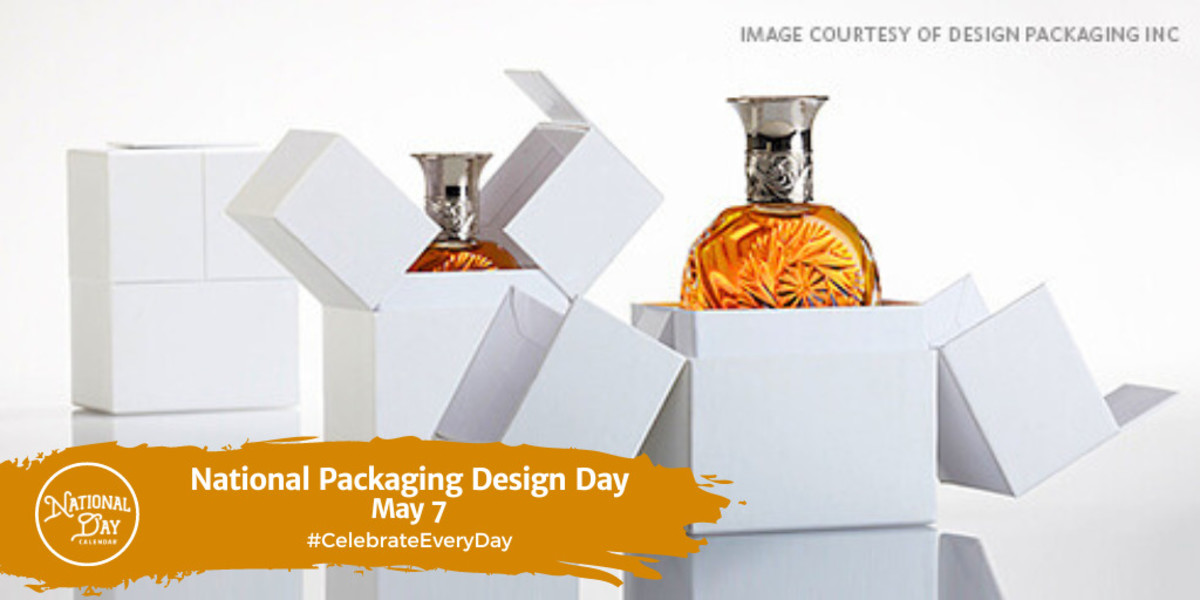 NATIONAL PACKAGING DESIGN DAY
National Packaging Design Day on May 7th each year celebrates the art of packaging design as well as design professionals. The global design community and those appreciative of beautiful, well-crafted packaging commemorate the day by sharing inspiring designs and exchanging ideas. The day also encourages an awareness of the craftsmanship behind the package. Read more…
On Deck for May 8, 2023
National Days
World Ovarian Cancer Day
International Thalassaemia Day
World Red Cross Day
Time Of Remembrance And Reconciliation
National Student Nurse Day
National Women's Checkup Day
National Have A Coke Day
National Coconut Cream Pie Day
Recipe of the Day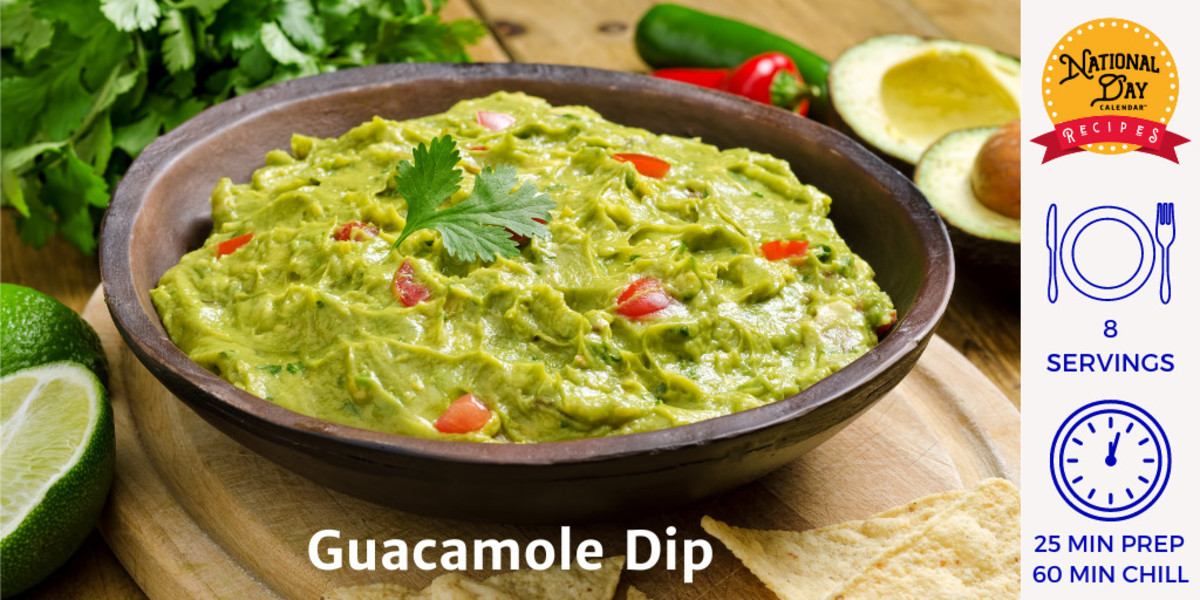 Guacamole Dip
Prep: 30 minutes
Chill: 1 hours
Servings: 8
Ingredients:
4 Ripe avocados, halved, pealed and pitted
1 cup of yellow or white onion, chopped
1 Roma tomato, chopped
1 Teaspoon of fresh cilantro, chopped
½ Clove of minced garlic (fresh or jar)
1 green or red bell pepper, chopped
1 whole jalapeno, remove seeds and chop (Use the seeds for additional heat)
1 whole lime cut in half
Salt to taste
Instructions:
In a medium bowl combine onions, tomatoes, cilantro, garlic, jalapeno and pepper and mix until blended evenly. Set aside.
Slice avocados in half using a circular pattern. Split a part and remove the pit using a spoon.
Using a spoon, scrape and scoop each avocado from the outer skin. Add to medium mixing bowl. Gently mash the avocados. Consistency depends on how you like your dip—chunky or smooth.
Add the onions, tomatoes, cilantro, garlic, jalapeno and pepper mixture to the avocados. Stir gently until completely combined.
Slice the lime in half. Using one hand, squeeze one half of lime over your hand into the avocado mixture (catching any seeds that may fall). Repeat process with other the other half of the lime. Stir gently until lime juice is combined.
Add salt to taste.
Recipe credit: Amy LaVallie, National Day Calendar
May 7th Celebrated History
1847
The American Medical Association is founded in Philadelphia, PA. The founding members elect Dr. Nathaniel Chapman as the first president of the new organization.
1946
Akio Morita and Masaru Ibuka found Tokyo Telecommunication Engineering Corporation. The company is later named Sony.
1954
Construction begins on the world's longest suspension bridge. The Mackinac Bridge opened to traffic three years later in November 1957, connecting the upper and lower peninsulas of Michigan for the first time.
1992
Michigan's legislature became the 38th state to ratified a constitutional amendment proposed in 1789. The 203-year-old legislation limits mid-term salary increases and requires an election before raises can take effect. In essence, voters have the opportunity to elect new representation before raises take place. College student, Gregory Watson's paper for his government class proposed the amendment was still eligible for ratification. After receiving a poor grade from a doubting teaching assistant, the topic became a rallying point. Two states vied to be the 38th states to ratify the amendment, Michigan and New Jersey. Don W. Wilson, U.S. Archivist, certified 27th Amendment on May 18th. At the time, one state was unaware they had already ratified the amendment. Kentucky's ratification took place in 1792 and as a result, the honor of being the 38th state actually belongs to Alabama which ratified the amendment on May 5, 1992.
May 7th Celebrated Birthdays
Mary Mahoney – 1845
In 1879, Mary Mahoney became the first African American professional nurse when she graduated from the New England Hospital's nursing school. She also formed the National Association of Colored Graduate Nurses after the Nurses Associated Alumnae of the United States demonstrated a slow response to accepting black nurses.
Gary Cooper – 1901
Gary Cooper appeared in more than 80 films during a career that lept from silent movies to sound almost effortlessly. He was nominated for his first Academy Award in 1937 for his role in Mr. Deeds Goes to Town. Cooper would go on to earn two Best Actor Academy Awards for Sergeant York (1942) and High Noon (1953). In 1961, the Academy presented him with an honorary award for his career achievements.
Eva Peron – 1919
The Argentine actress became the first lady of Argentina in 1946. Peron became a powerful political figure, advocating for women's suffrage and the rights of the poor.
Ishiro Honda – 1911
The Japanese filmmaker is best known for co-creating the Godzilla film franchise.
Michael P. Murphy – 1976
The U.S. Navy SEAL officer served during the War in Afghanistan and for his actions received the military's highest decoration, the Medal of Honor. Murphy was killed by enemy forces during Operation Red Wing near Asadabad, Afghanistan on June 28, 2005.
About National Day Calendar
At National Day Calendar, our mission is to spread joy and enthusiasm by celebrating the diverse and unique cultural traditions of the United States. We aim to inspire individuals, families, and communities to come together and enjoy the many fun and festive national days that mark our calendar year. Whether it's indulging in a favorite food, hitting the beach, or simply taking a moment to appreciate the things we love about our country and culture, we believe that National Days provide an opportunity for people to connect and find happiness in the shared experiences that make us all human.
Through our platform, we strive to create a sense of community and promote the joy of celebration by highlighting and commemorating the many national days that bring us together.