(Last Updated On: May 4, 2023)
MAY 6, 2023 | NATIONAL NURSES DAY | NATIONAL FITNESS DAY | INTERNATIONAL NO DIET DAY | NATIONAL BEVERAGE DAY | KENTUCKY DERBY | NATIONAL PLAY OUTSIDE DAY | NATIONAL BOMBSHELLS' DAY | FREE COMIC BOOK DAY | JOIN HANDS DAY | NATIONAL CREPE SUZETTE DAY | NATIONAL HOMEBREW DAY | NATIONAL SCRAPBOOK DAY | NATIONAL START SEEING MONARCHS DAY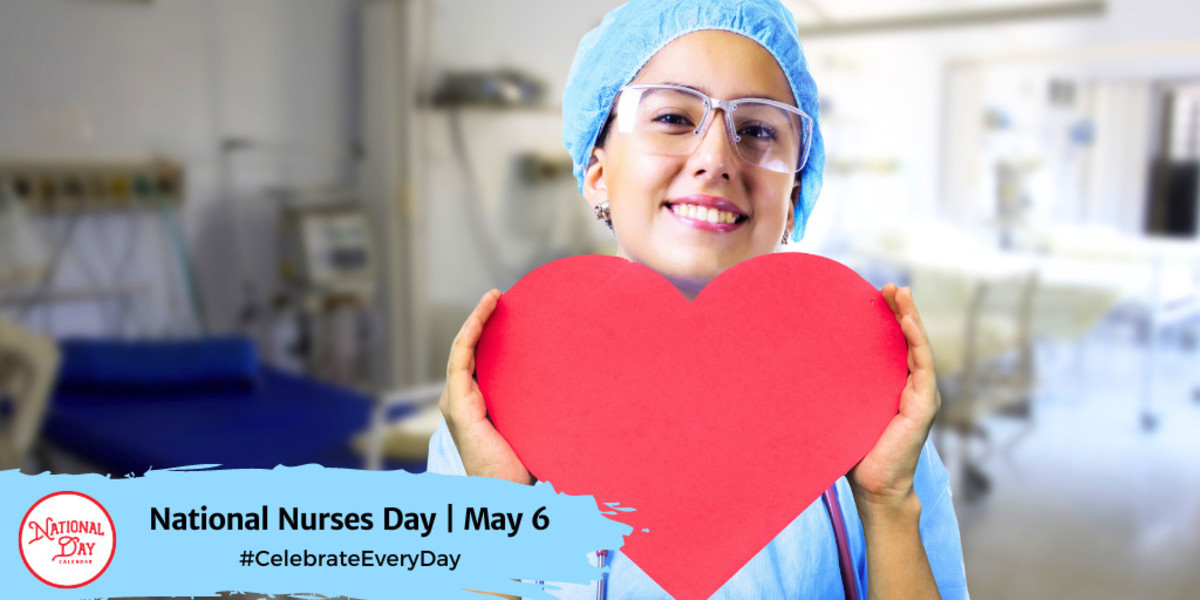 NATIONAL NURSES DAY
National Nurses Day is observed annually on May 6th. On this day, we raise awareness of all nurse contributions and commitments and acknowledge the vital role nurses play in society. This day is also the first day of National Nurses Week and is sometimes known as National RN Recognition Day. Read more…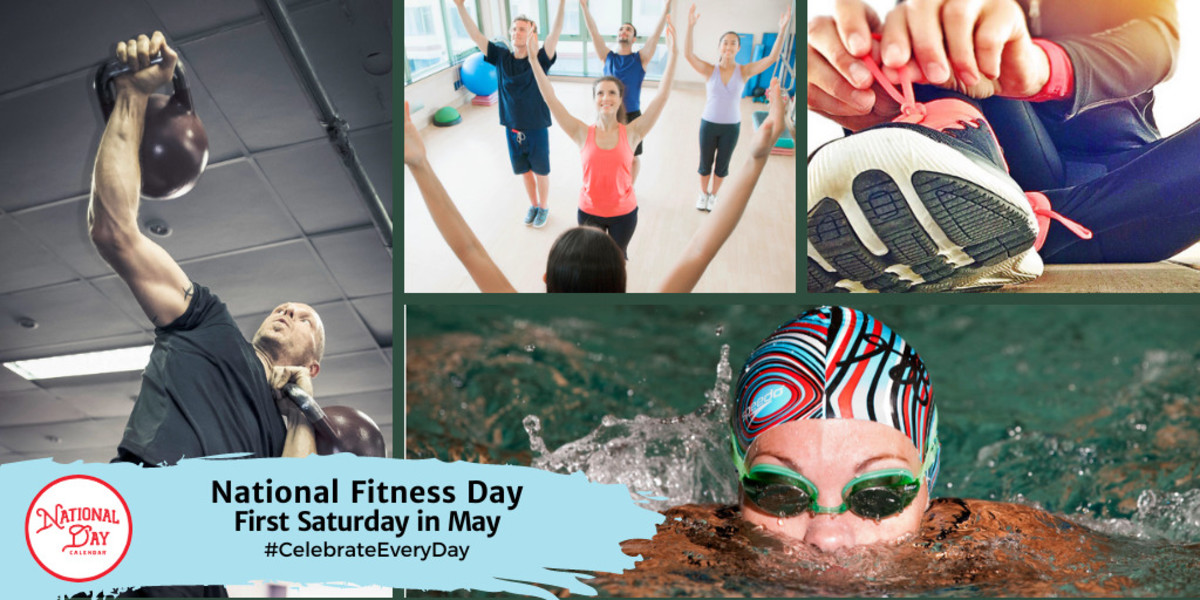 NATIONAL FITNESS DAY
National Fitness Day on the first Saturday in May offers an opportunity to be inspired and try new ways of becoming fit and healthy. Read more…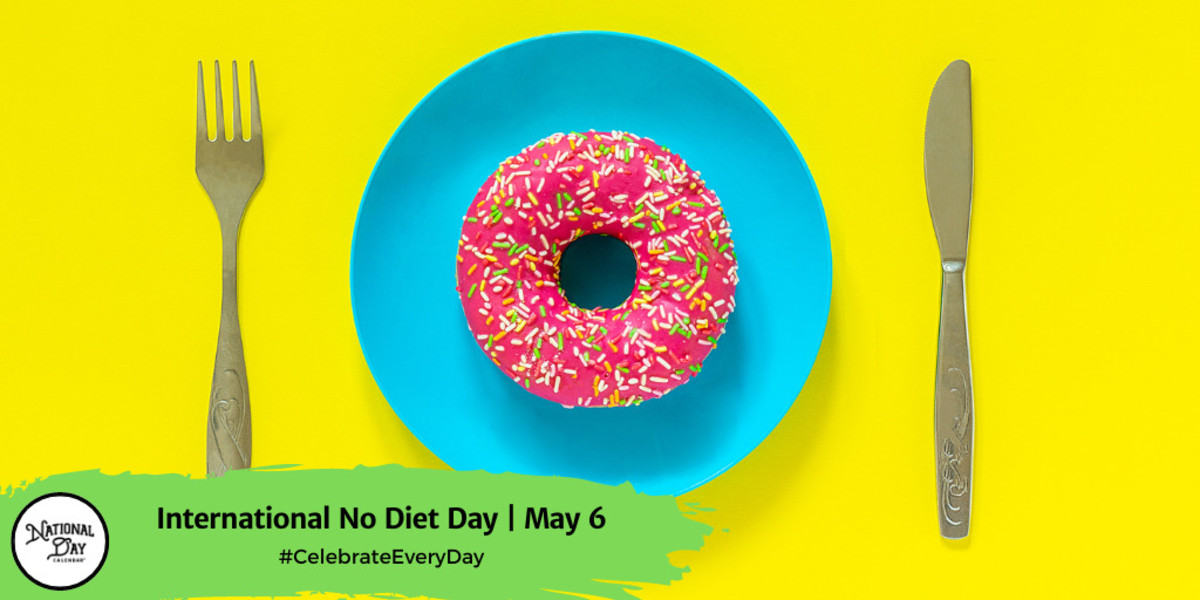 INTERNATIONAL NO DIET DAY
Sssshhhh! Don't say it. Don't even think it. Today, nothing is to be said about diets. That's because it's International No Diet Day. It is celebrated every May 6. Read more…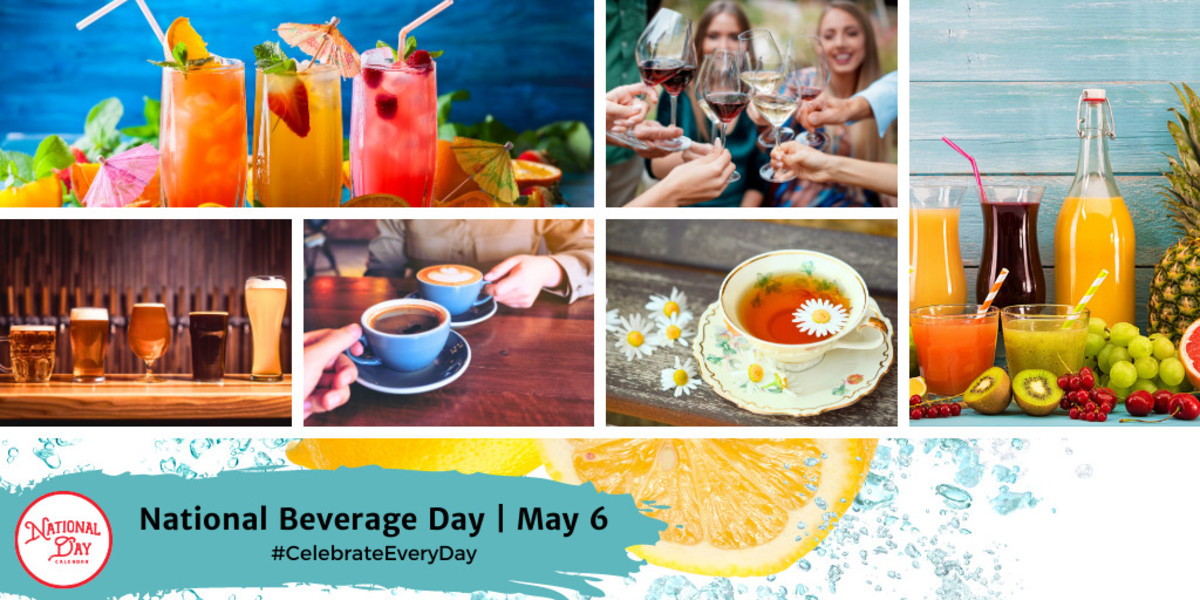 NATIONAL BEVERAGE DAY
National Beverage Day on May 6th encourages us to sit back, relax, and enjoy our favorite beverages. Read more…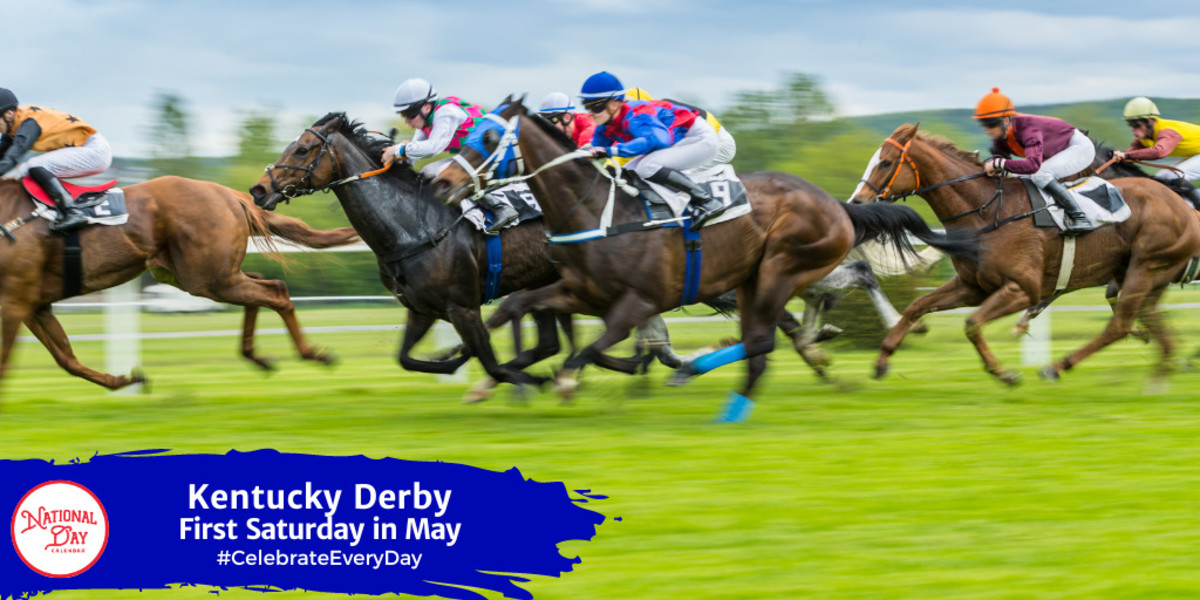 KENTUCKY DERBY
The Kentucky Derby is a tradition that takes place on the first Saturday in May. Read more…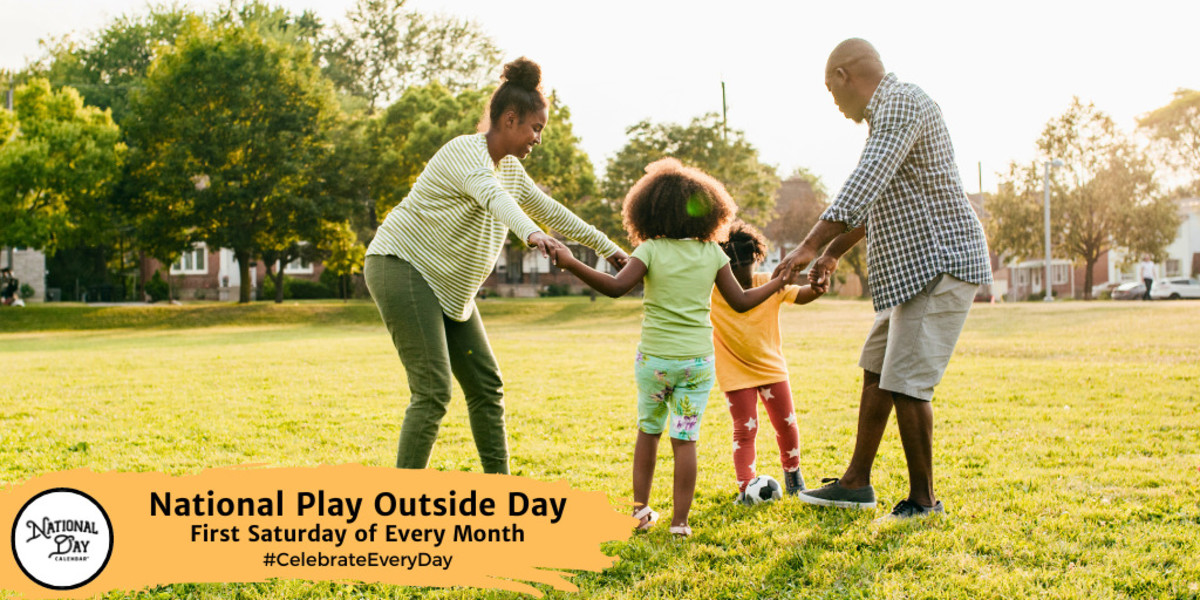 NATIONAL PLAY OUTSIDE DAY
If it's the first Saturday of the month, it's National Play Outside Day. So, no matter what month it is, everyone put down their electronic devices and get outside! Read more…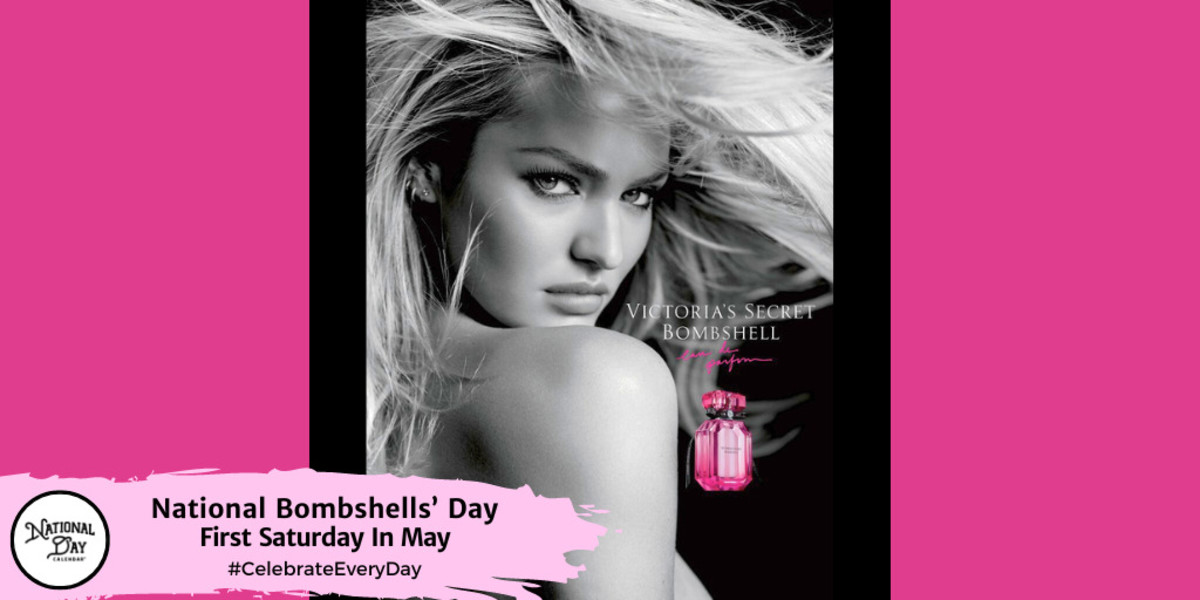 NATIONAL BOMBSHELLS' DAY
National Bombshells' Day each year on the first Saturday in May encourages women to celebrate themselves and their best friends. Read more…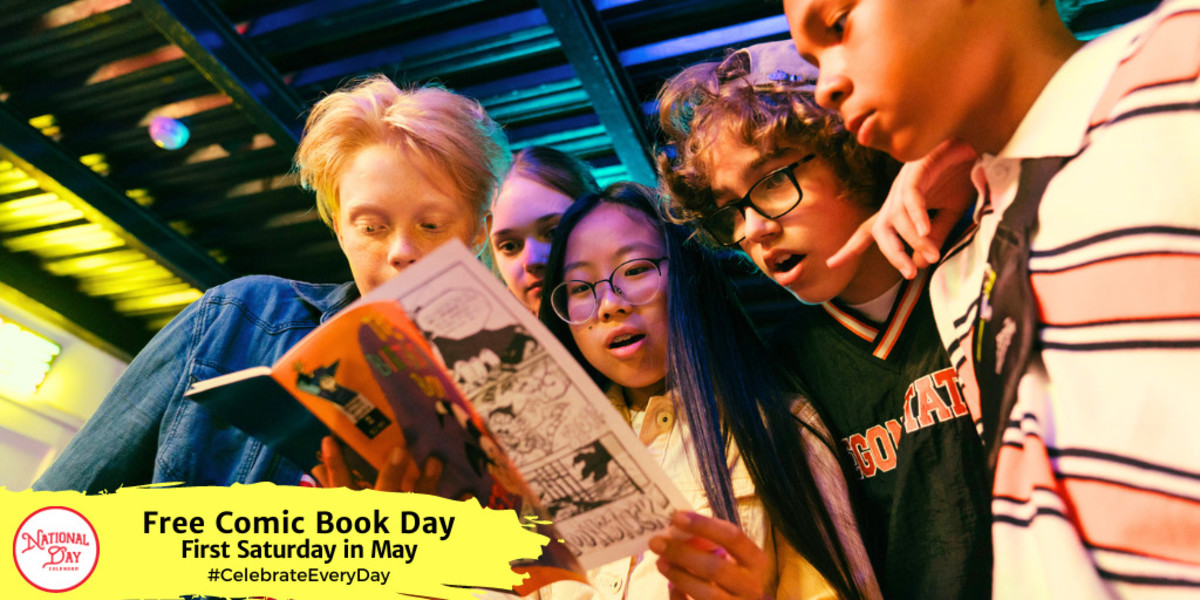 FREE COMIC BOOK DAY
Adults and kids alike participate in Free Comic Book Day the 1st Saturday in May. Read more…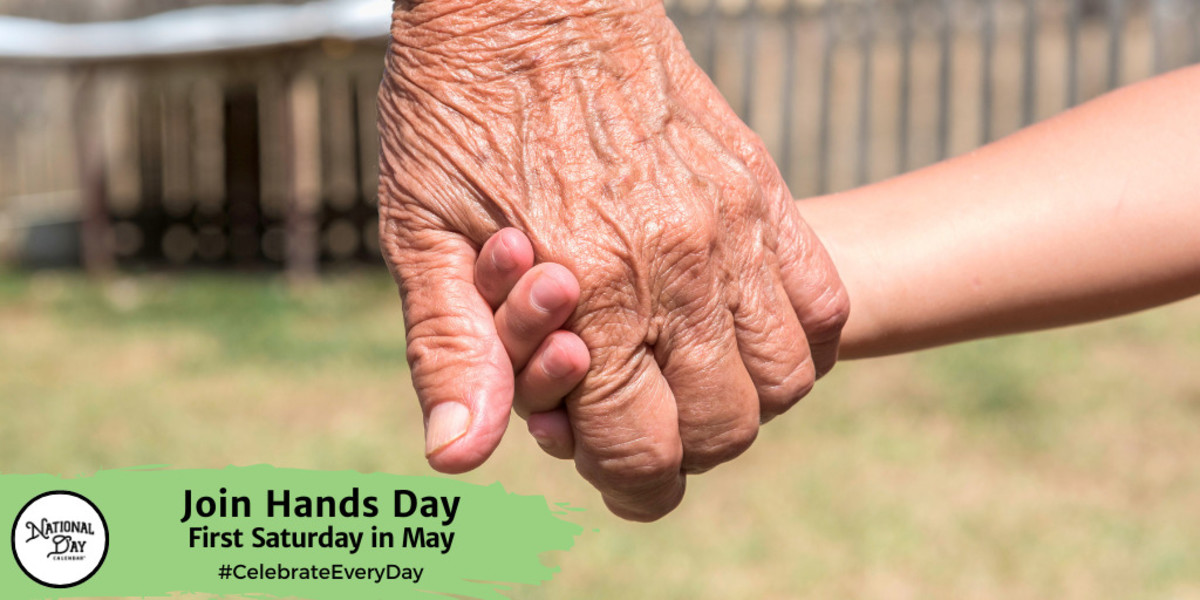 JOIN HANDS DAY
Join Hands Day, observed across the United States on the first Saturday in May, is about uniting the older generation with the younger generation in a day of volunteering. Instead of pointing out each other's differences that often create distance between one another, this day is intended to bring to everyone's awareness the benefits of aiding each other. Read more…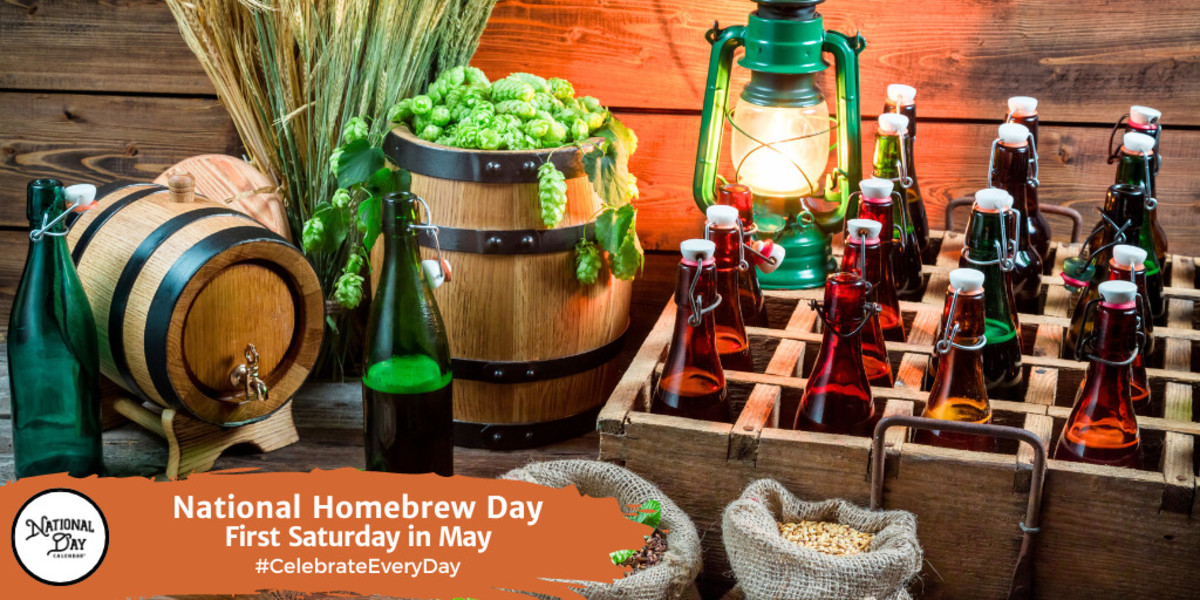 NATIONAL HOMEBREW DAY
The first Saturday in May recognizes National Homebrew Day. Every year the American Homebrewers Association holds the Big Brew to celebrate the practice of homebrewing by bringing homebrewers together to make the same official recipes for the side-by-side competition. Read more…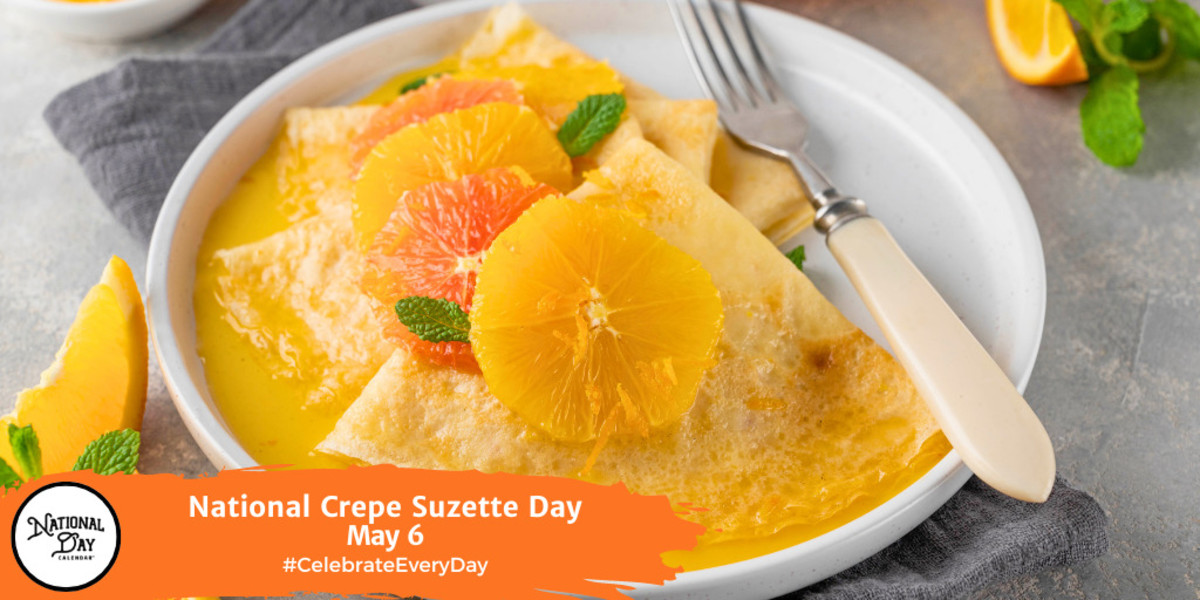 NATIONAL CREPE SUZETTE DAY
May 6th honors a unique and delicious dessert on National Crepe Suzette Day! Read more…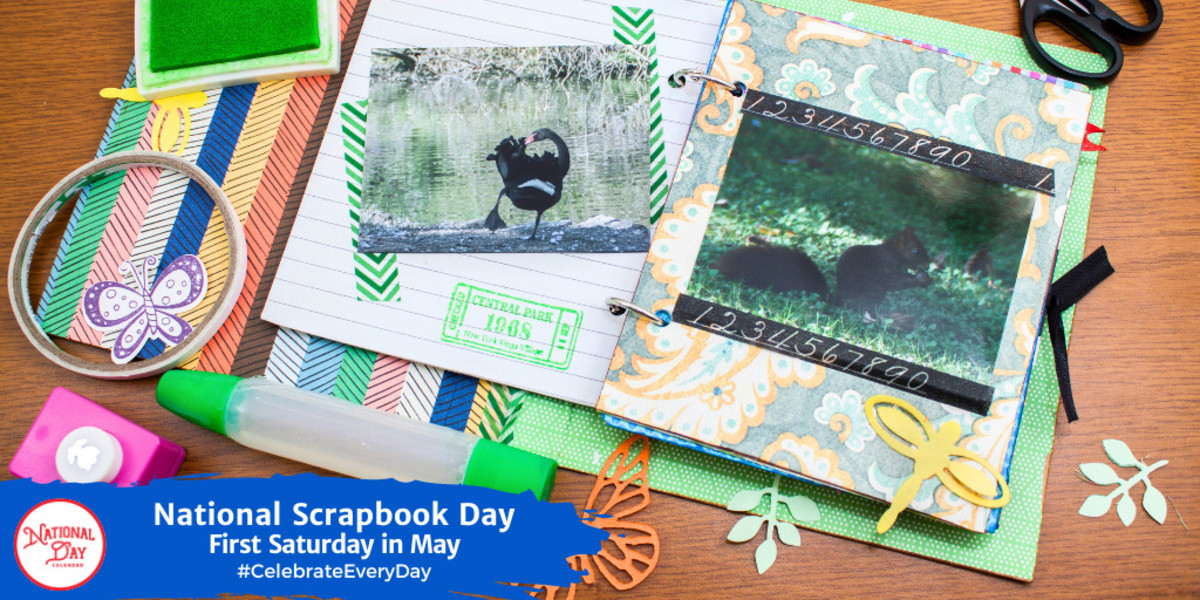 NATIONAL SCRAPBOOK DAY
Each year on the first Saturday in May, National Scrapbook Day invites the country to bring their talents together to celebrate the art of scrapbooking. Also known as National Scrapbooking Day, avid scrapbookers gather to share their craft. Read more…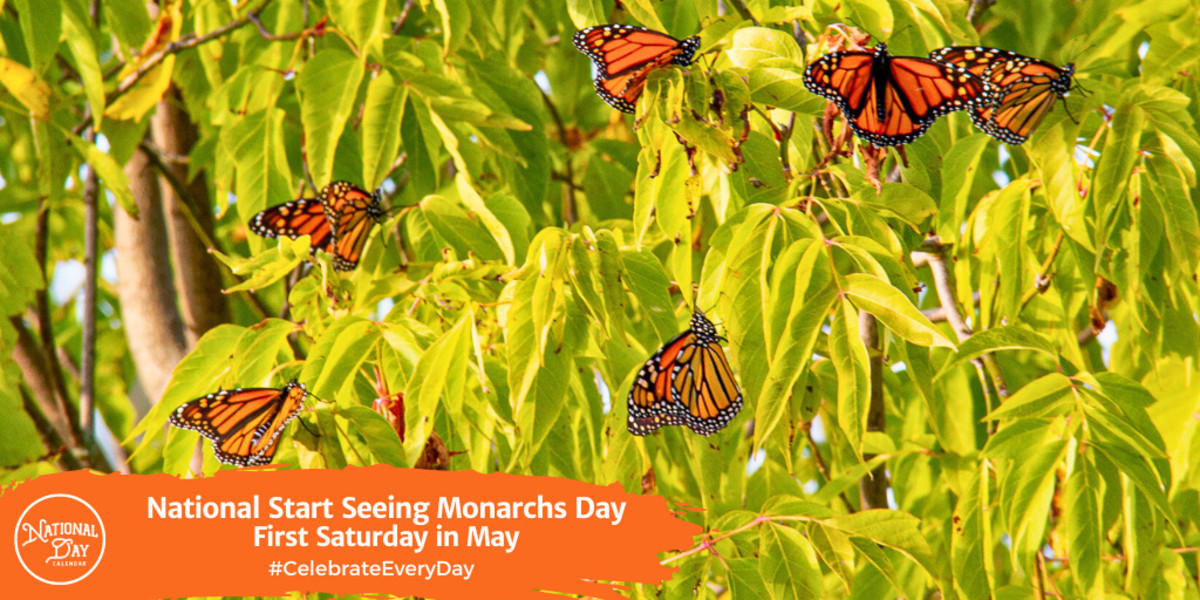 NATIONAL START SEEING MONARCHS DAY
Each year on the first Saturday in May, National Start Seeing Monarchs Day raises awareness to preserve the Monarch butterfly and prevent it from being added to the endangered species list. Read more…
On Deck for May 7, 2023
National Days
National Tourism Day
National Packaging Design Day
National Barrier Awareness Day
National Lemonade Day
National Roast Leg Of Lamb Day
National Paste Up Day
National Infertility Survival Day
Recipe of the Day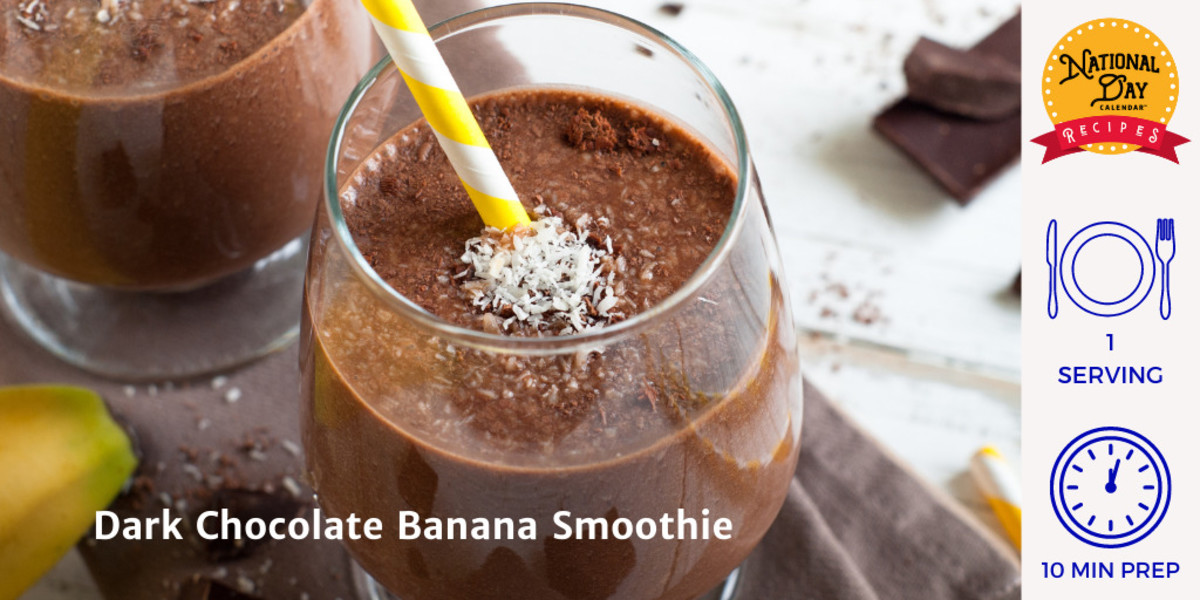 Dark Chocolate Banana Smoothie
Prep: 10 minutes
Total Prep: 5 minutes
Servings: 1
Ingredients:
1 cups of milk (may use dairy alternative)
1 small frozen banana
1/4 TBSP unsweetened dark cocoa powder
1 TBSP dark chocolate chips
1 TBSP chia seeds
1 TBSP peanut butter (or prepared powdered peanut butter)
Instructions:
Add milk, chocolate chips, cocoa powder, and peanut butter to blender. Blend until combined. Add remaining ingredients and blend for 30 seconds or until smooth.
May 6th Celebrated History
1851
The United States Patent Office issued the first U.S. patent (No. 8080) for the mechanical refrigerator to American inventor John Gorrie.
1889
The Exposition Universelle opens in Paris with its grand centerpiece, the Eiffel Tower finally on display. Its chief engineer and owner of the company who built the phenomenal tower, Gustave Eiffel, also designed the framework for the Statue of Liberty.
1937
In Lakehurst, New Jersey, the hydrogen-filled dirigible called the Hindenburg burst into flames killing 35 of the 97 passengers. A Navy crewman on the ground also died that day.
1954
British middle-distance runner Roger Bannister breaks the four-minute mile barrier for the first time in human history. He ran the one-mile race in 3 minutes, 59 seconds, 4/10 at Oxford University's Iffley Road Track.
May 6th Celebrated Birthdays
Martin R Delany – 1812
Through his writing, the African American journalist, writer and soldier influenced perceptions on abolition and activism during his lifetime. He was an early supporter of emigration to Africa and wrote the novel Blake; or the Huts of America.
Dr. Sigmund Freud – 1856
The Austrian neurologist is the founder of psychoanalysis. During his career, Freud developed theories about the parts of human personality called the id, ego and superego, Oedipus complex, and dream analysis, among several others.
Orson Wells – 1915
Well known for his Shakespearean roles, Orson Welles also made a name for himself in radio and directing. Welles shook up the world with a radio broadcast of H.G. Wells' War of the Worlds in 1938. In 1941, Welles set the standard for quality filmmaking with the debut of Citizen Kane.
Dr. Mukai Chiaki – 1952
On July 8, 1994, Dr. Chiaki became the first Japanese woman in space when she flew as a payload specialist aboard the space shuttle Columbia. Her second mission took place on October 29, 1998, aboard the space shuttle Discovery. With her second mission, she became the first Japanese citizen to travel to space twice.
About National Day Calendar
At National Day Calendar, our mission is to spread joy and enthusiasm by celebrating the diverse and unique cultural traditions of the United States. We aim to inspire individuals, families, and communities to come together and enjoy the many fun and festive national days that mark our calendar year. Whether it's indulging in a favorite food, hitting the beach, or simply taking a moment to appreciate the things we love about our country and culture, we believe that National Days provide an opportunity for people to connect and find happiness in the shared experiences that make us all human.
Through our platform, we strive to create a sense of community and promote the joy of celebration by highlighting and commemorating the many national days that bring us together.