(Last Updated On: May 3, 2023)
MAY 5, 2023 | CINCO DE MAYO | SCHOOL LUNCH HERO DAY | NATIONAL ASTRONAUT DAY | AFRICAN WORLD HERITAGE DAY | NATIONAL SILENCE THE SHAME DAY | NATIONAL SPACE DAY | NATIONAL HOAGIE DAY | NATIONAL TOTALLY CHIPOTLE DAY | NATIONAL CARTOONISTS DAY | WORLD PORTUGUESE LANGUAGE DAY | INTERNATIONAL DAY OF THE MIDWIFE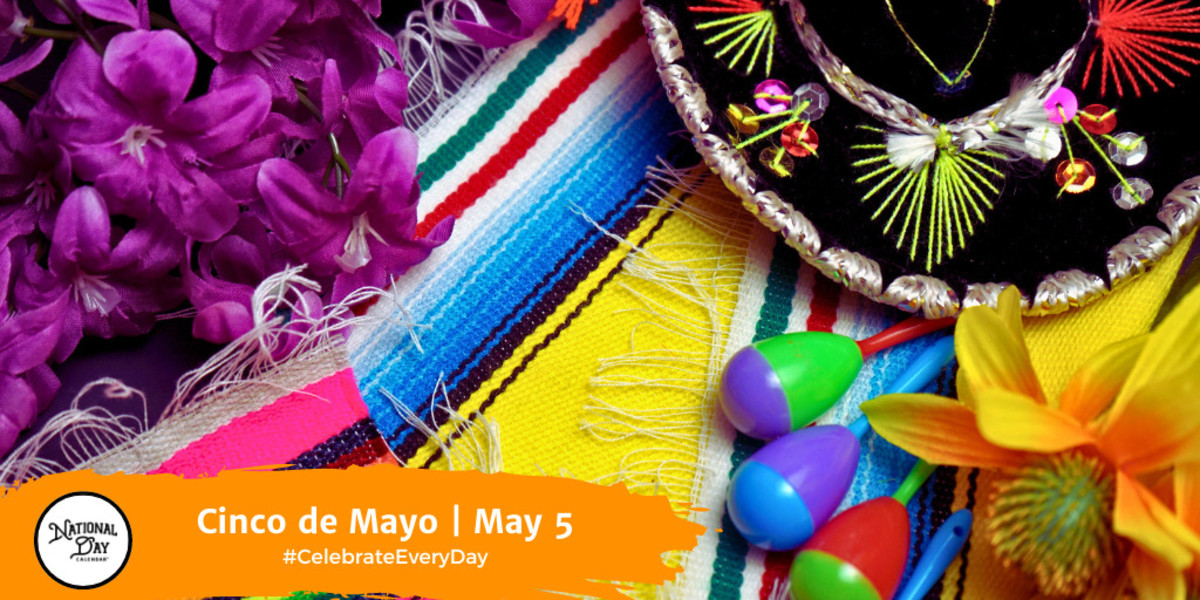 CINCO DE MAYO
Cinco De Mayo's deeply rooted history in the Franco-Mexican War influenced Mexican-Mexican American communities in the early years of the American Civil War. In the early 1860s, as the Civil War erupted, these communities took up the banner of the Cinco De Mayo celebration as a way to commemorate the cause of freedom and democracy. Today, in the United States, Americans celebrate Mexican-American heritage and pride annually on May 5th. Read more…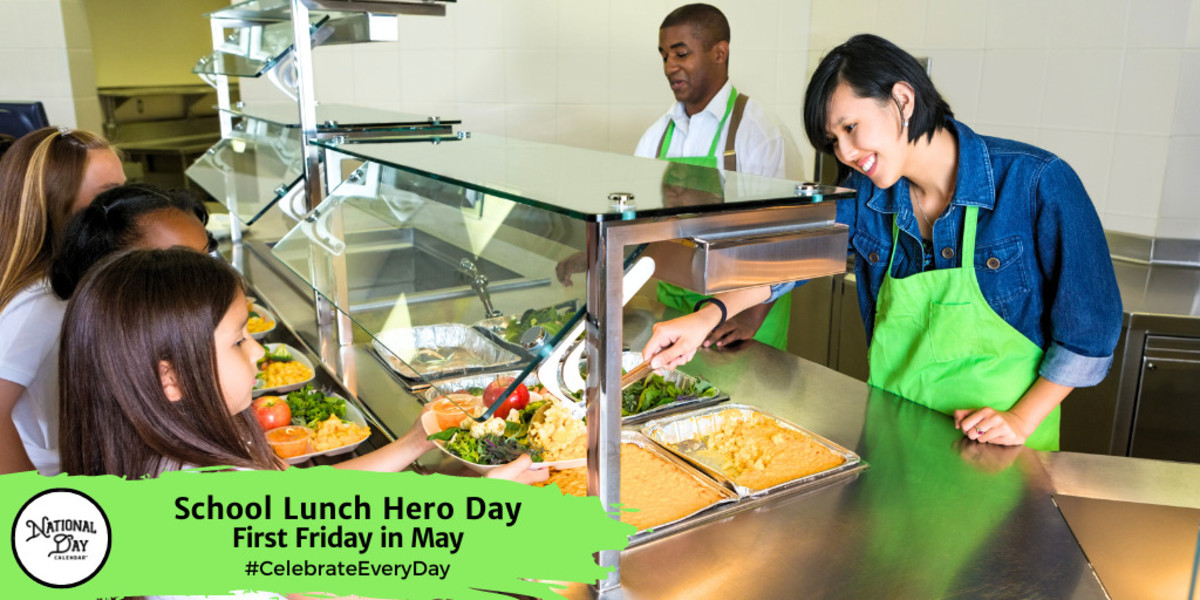 SCHOOL LUNCH HERO DAY
The first Friday in May is School Lunch Hero Day, dedicated to those men and women who make the cafeterias and the schools a better place to be! What was your favorite school lunch? Do you remember the smiling face who served it to you? Read more…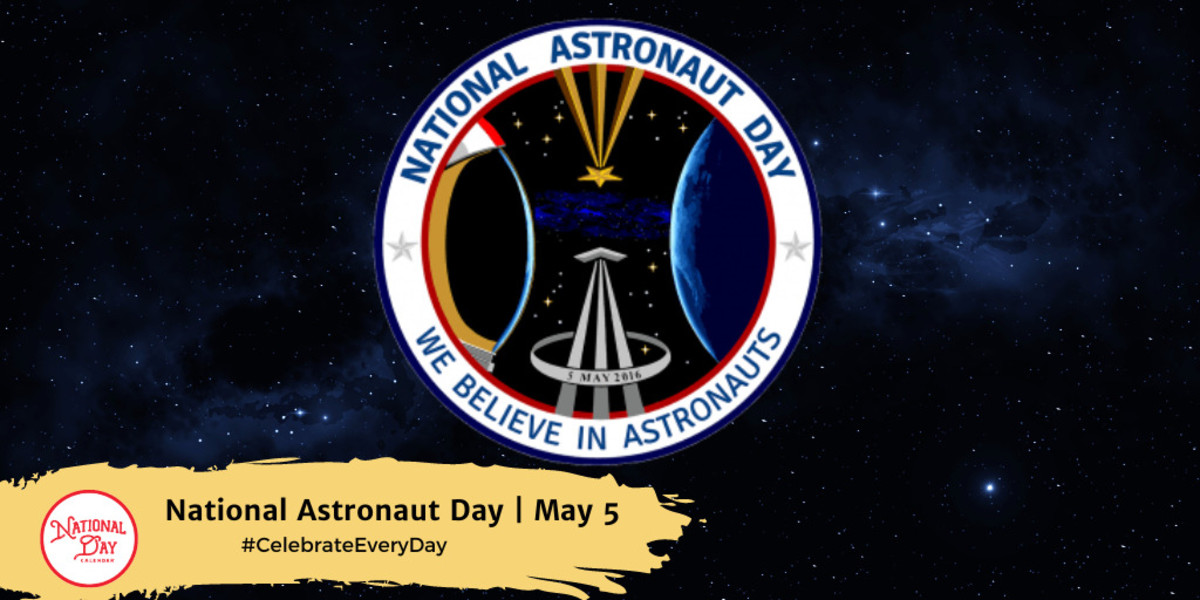 NATIONAL ASTRONAUT DAY
National Astronaut Day on May 5th each year celebrates Astronauts as true heroes. The day's mission is to inspire ALL to "reach for the stars" by sharing "out of this world" Astronaut stories and experiences. Read more…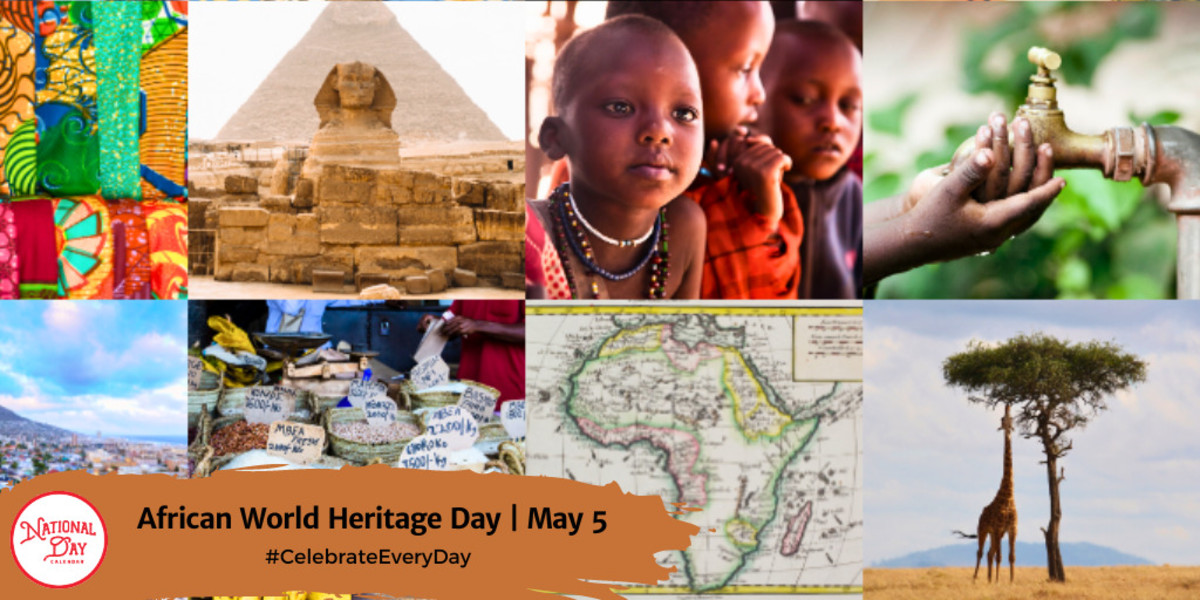 AFRICAN WORLD HERITAGE DAY
Every year on May 5th, African World Heritage Day offers an opportunity for people around the world to celebrate Africa. Read more…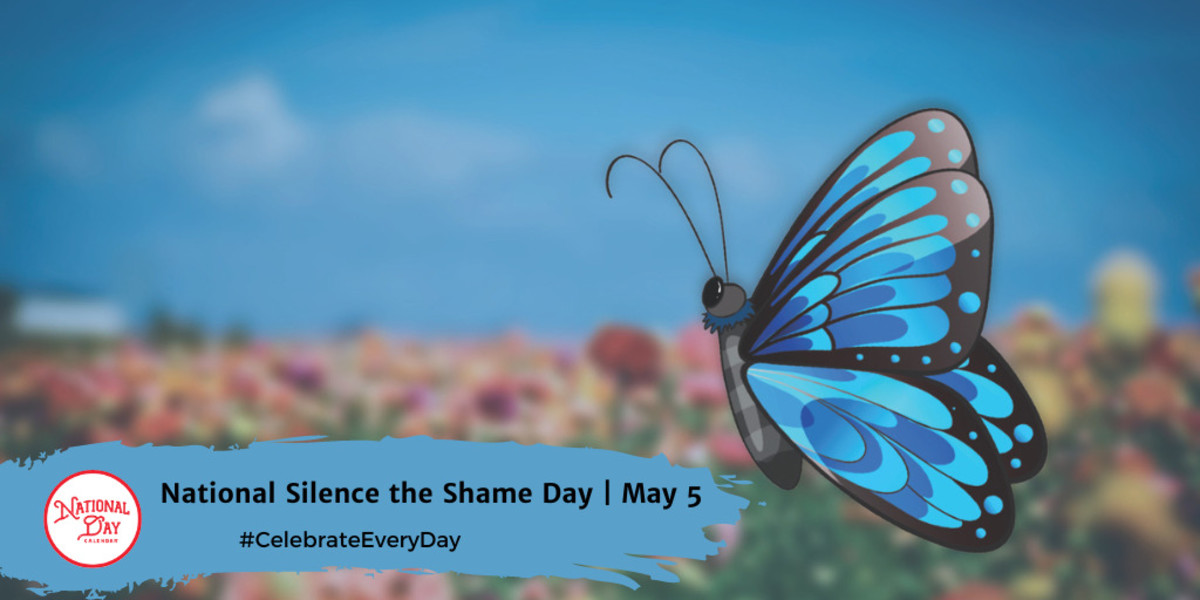 NATIONAL SILENCE THE SHAME DAY
On May 5th, National Silence the Shame Day brings an opportunity to continue the conversation about mental health and wellness and erase the stigma associated with mental illness. Read more…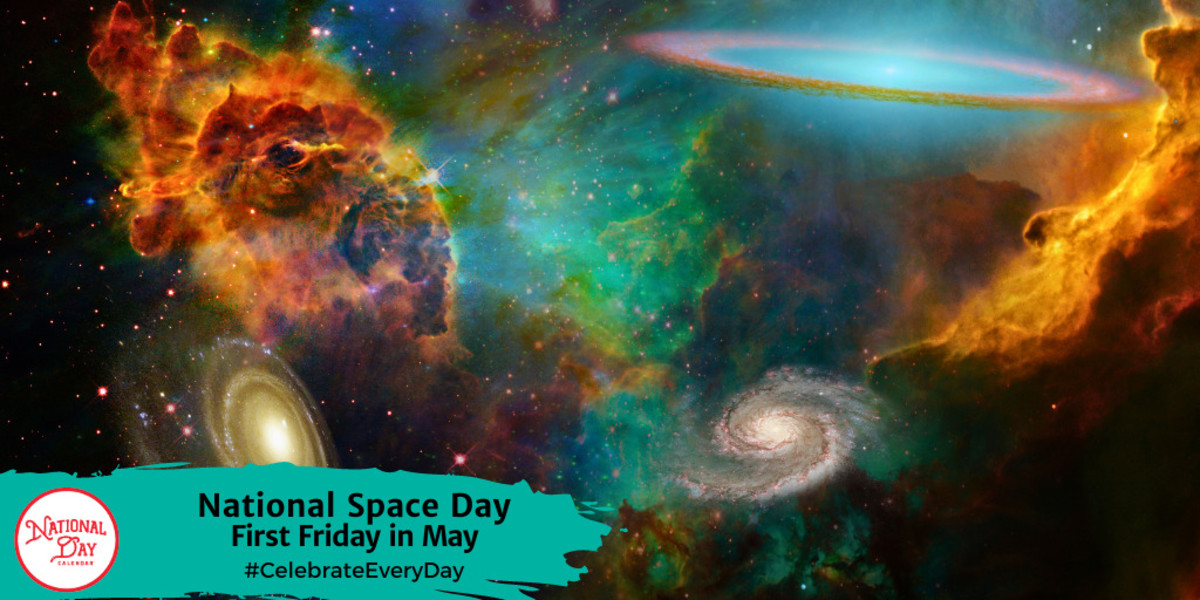 NATIONAL SPACE DAY
National Space Day dedicates the first Friday in May to the extraordinary achievements, benefits, and opportunities in the exploration and use of space. The goal of the observance is to promote math, science, technology, and engineering education in young people, The hope is to inspire them to pursue a career in science, especially a career in space-related jobs. Read more…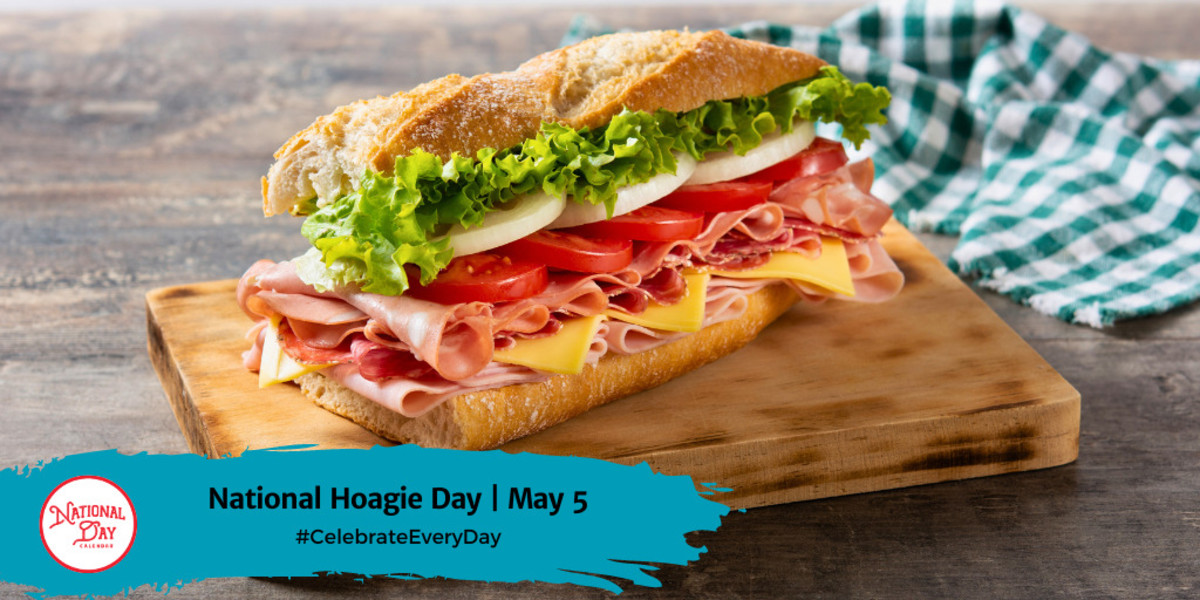 NATIONAL HOAGIE DAY
It may go by many names, but on May 5th, National Hoagie Day celebrates a hero of a sandwich! Read more…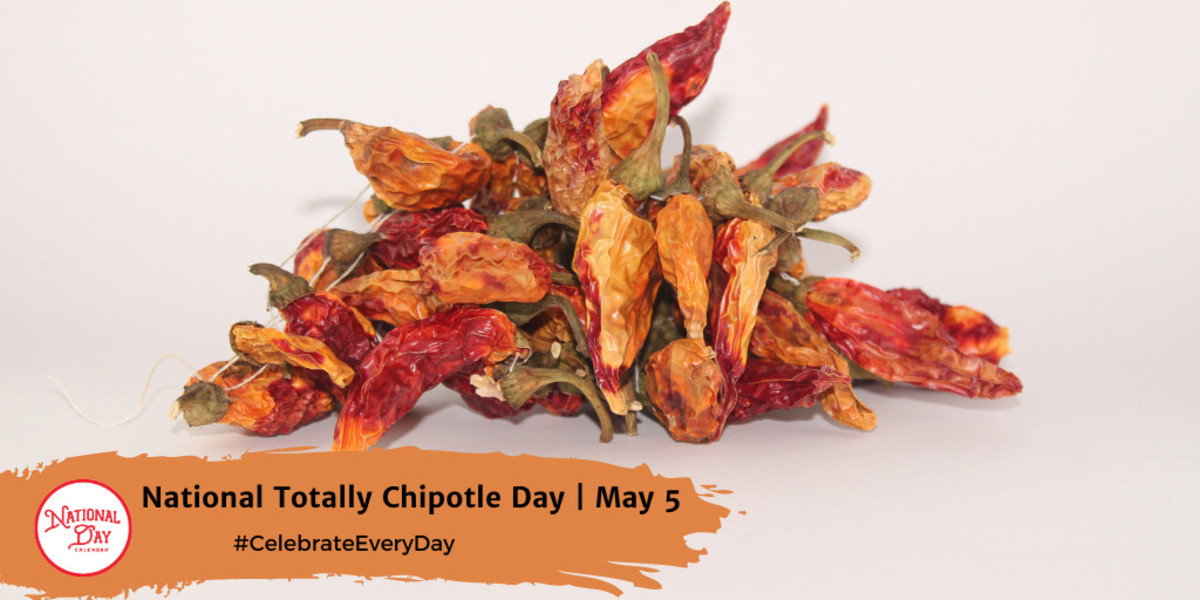 NATIONAL TOTALLY CHIPOTLE DAY
Each year on May 5th, National Totally Chipotle Day celebrates right alongside Cinco de Mayo and is dedicated to the chipotle, a smoked, dried jalapeno pepper. Read more…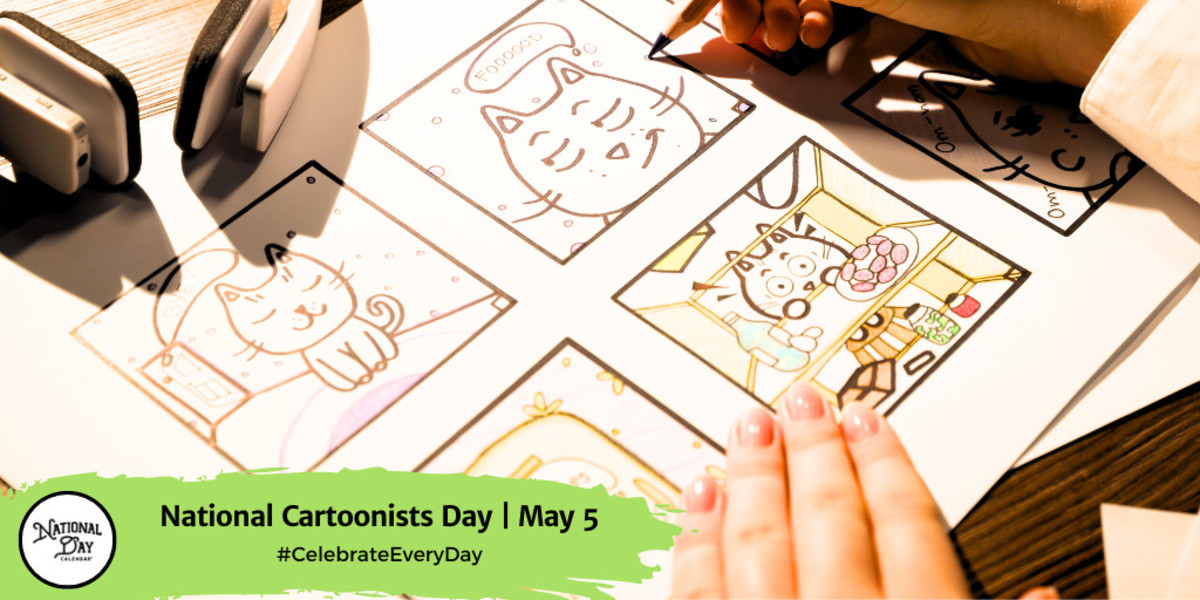 NATIONAL CARTOONISTS DAY
Observed on May 5th each year, National Cartoonists day honors all those creative ink-stained artists, past and present, and the fascinating pieces they have created. Throughout the years, their talents bring humor, and entertainment into our lives while provoking thought and debate, too. Read more…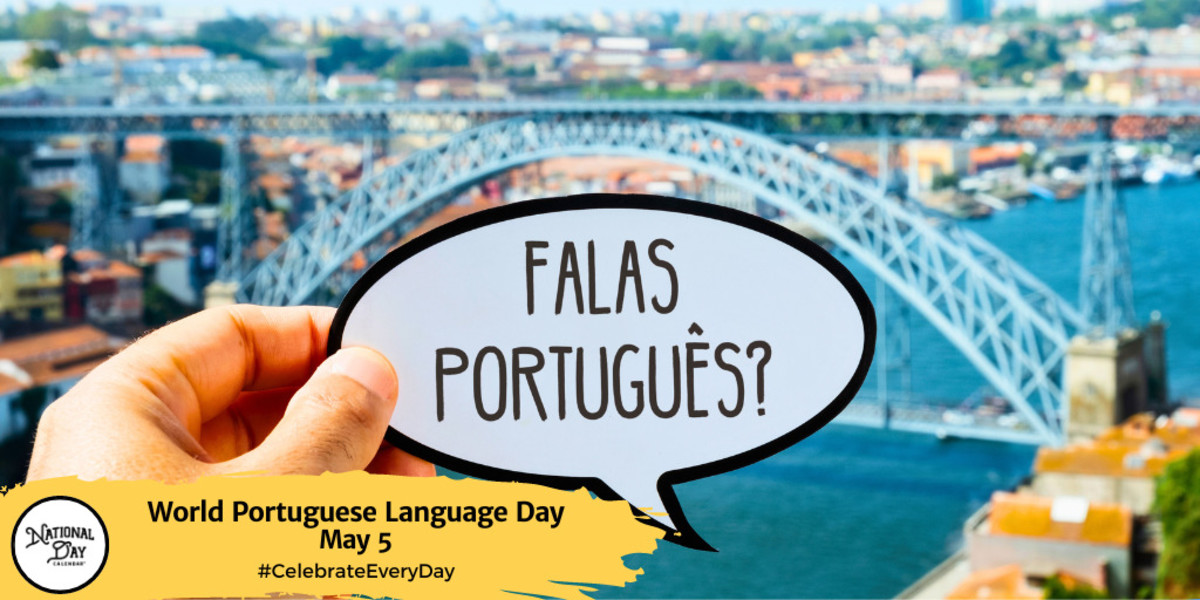 WORLD PORTUGUESE LANGUAGE DAY
Every year on May 5th, World Portuguese Language Day highlights the important role this language plays in preserving human civilization and culture. Read more…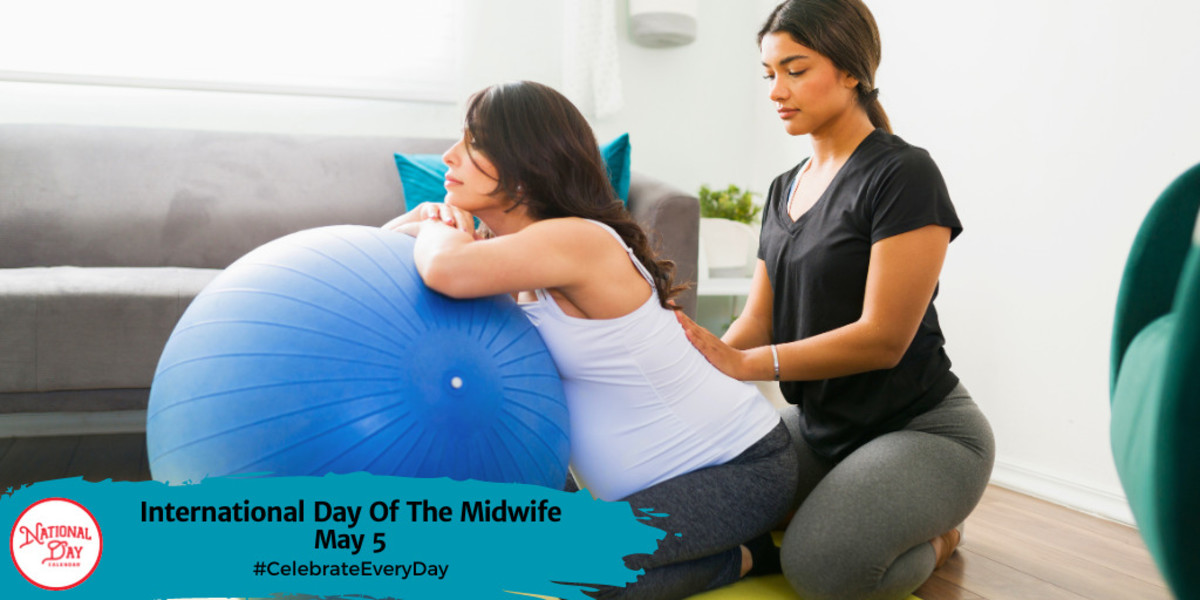 INTERNATIONAL DAY OF THE MIDWIFE
The medical profession of a midwife is celebrated every year on May 5. The goal of the observance is to draw attention to this field of health care and to attract more registered nurses to become midwives. Midwives are qualified health care providers who receive comprehensive training and must pass an examination to become certified. Certification is offered by the American College of Nurse-Midwives (ACNM) and the North American Registry of Midwives (NARM). Read more…
On Deck for May 6, 2023
National Days
National Play Outside Day
International No Diet Day
National Fitness Day
Kentucky Derby
Free Comic Book Day
National Bombshells' Day
National Start Seeing Monarchs Day
Join Hands Day
National Crepe Suzette Day
National Beverage Day
National Nurses Day
National Homebrew Day
National Scrapbook Day
Recipe of the Day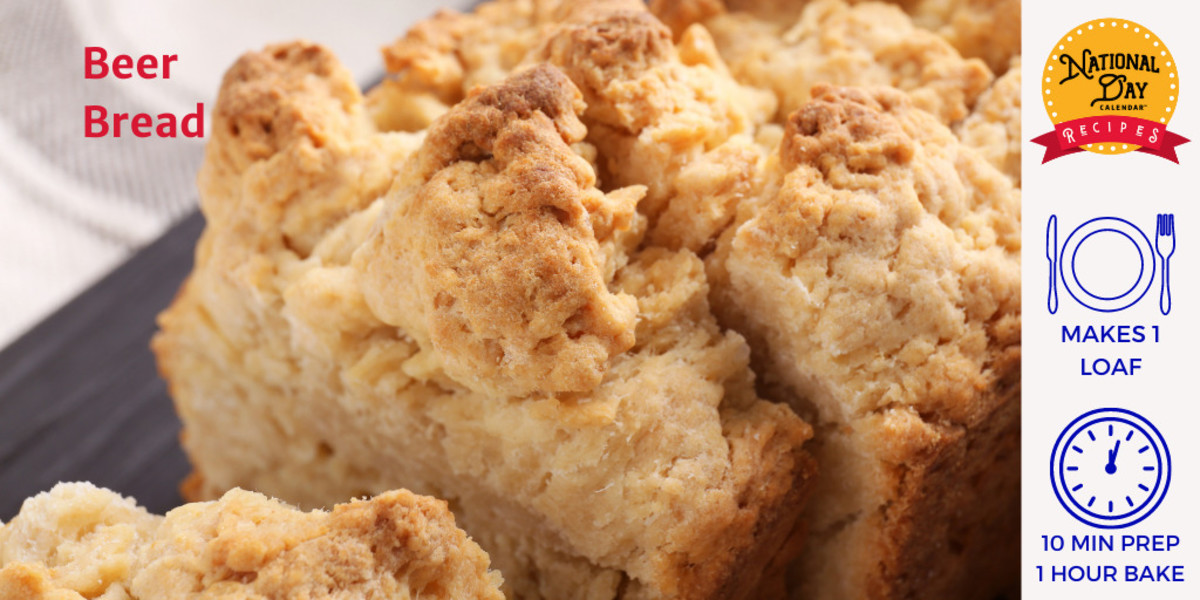 Beer Bread
Prep: 10 minutes
Cook: 1 hour
Servings: 1 loaf
Ingredients:
3 1/2 cups self-rising flour
1/3 cup sugar
1 egg
1 can beer
Instructions:
Heat oven to 350°F. Spray a loaf pan with cooking oil.
In a medium bowl, mix all ingredients. Pour into prepared loaf pan. Bake for 1 hour or until a toothpick inserted into the center comes out clean.
Recipe credit: Michele S. – North Dakota
May 5th Celebrated History
1904
Pitching for the Boston Americans, Cy Young completed the first perfect game in modern baseball history. He also pitched a no-hitter, leading the Americans to a 3-0 Boston win.
1961
Aboard the Freedom 7, astronaut Alan Shepard became the first American in space. He was selected from among seven men in the Mercury space program for the mission.
1969
Moneta Sleet Jr. was awarded the Pulitzer Prize for his photo of Coretta Scott King during the funeral of her husband, Martin Luther King Jr., the assassinated civil rights activist. Moneta Sleet Jr. was the first African American photographer awarded the prize.
1973
Secretariat breaks a racing record at Kentucky Derby with a winning time of 1:29 2/5. In the coming months, Jockey Ron Turcotte would ride Secretariat to Triple Crown history, winning the Preakness Stakes and the Belmont Stakes.
May 5th Celebrated Birthdays
Nellie Bly – 1864
Born Elizabeth Cochran in Cochran Mills, Bly made a name for herself when she went undercover as a mental patient on Blackwell's Island as an investigative journalist for the New York World. The exposè led to real change in the New York City mental health system. The World also sent Bly on a Jules Verne-style journey around the world, inspired by the author's novel Around the World in Eighty Days.
Charles Albert Chief Bender – 1884
In 1903, the right-handed pitcher out-pitched Boston's Cy Young for the Philadelphia Athletics wins. He would bring home three World Series Championships and in the 1911 World Series, Bender pitched three complete games.
Blind Willie McTell – 1889
The talented guitarist, blues singer, and composer was an enigma until after his death in 1959. Recording under different names and labels with a variety of artists, Willie Samuel McTell never saw much success during his lifetime. However, he produced assorted sessions across several labels and he performed with unquestionably gifted talent in each genre.
Dorothy Annie Elizabeth Garrod – 1892
The pioneering archaeologist is most noted for her work during the 1930s including excavations in Mount Carmel, Palestine. One important discovery included the first-ever female Neanderthal skeleton outside of Europe.
James Beard – 1903
Had James Beard been a better actor, the face of American cuisine might have an entirely different quality. Beard's call to the culinary world led to more than a dozen cookbooks, The James Beard Cooking School, cooking shows and inspired chefs and amateur cooks.
Adele Laurie Blue Adkins – 1988
The award-winning British singer-songwriter gained prominence in the 2000s with hits like "Chasing Pavements" and "Someone Like You."
About National Day Calendar
At National Day Calendar, our mission is to spread joy and enthusiasm by celebrating the diverse and unique cultural traditions of the United States. We aim to inspire individuals, families, and communities to come together and enjoy the many fun and festive national days that mark our calendar year. Whether it's indulging in a favorite food, hitting the beach, or simply taking a moment to appreciate the things we love about our country and culture, we believe that National Days provide an opportunity for people to connect and find happiness in the shared experiences that make us all human.
Through our platform, we strive to create a sense of community and promote the joy of celebration by highlighting and commemorating the many national days that bring us together.