(Last Updated On: May 3, 2023)
MAY 4, 2023 | NATIONAL DAY OF PRAYER | NATIONAL STAR WARS DAY | WORLD PASSWORD DAY | BIRD DAY | NATIONAL ORANGE JUICE DAY | NATIONAL SELF-EMPLOYED DAY | NATIONAL DAY OF REASON | NATIONAL RENEWAL DAY | NATIONAL WEATHER OBSERVERS DAY | NATIONAL CANDIED ORANGE PEEL DAY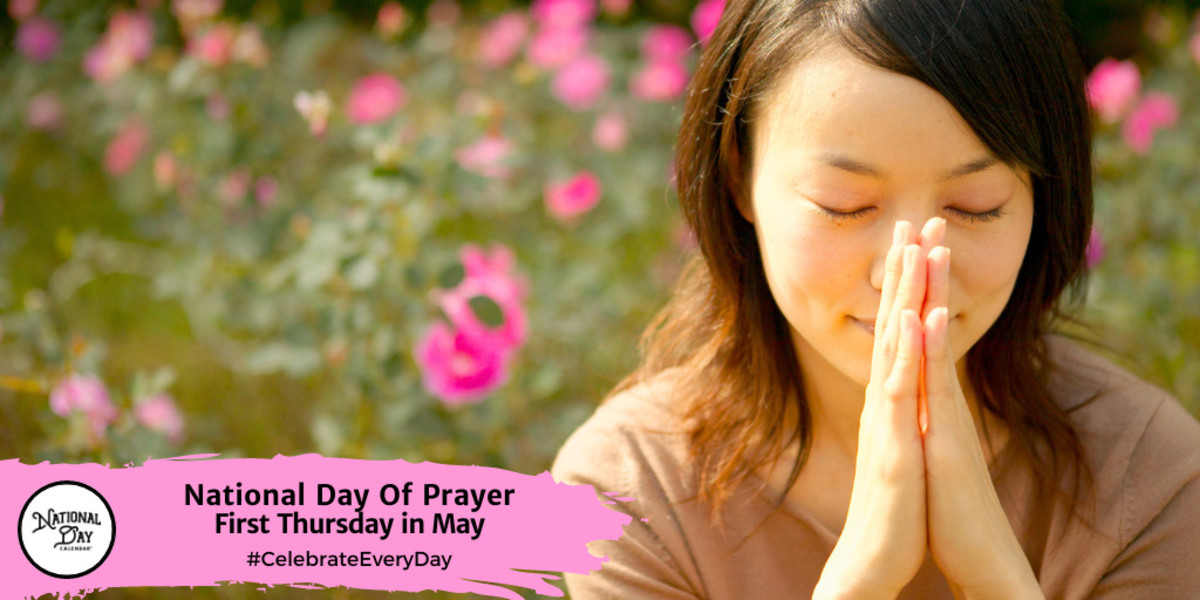 NATIONAL DAY OF PRAYER
The National Day of Prayer is observed annually on the first Thursday in May. This day observance, designated by the United States Congress, asks people "to turn to God in prayer and meditation."  Read more…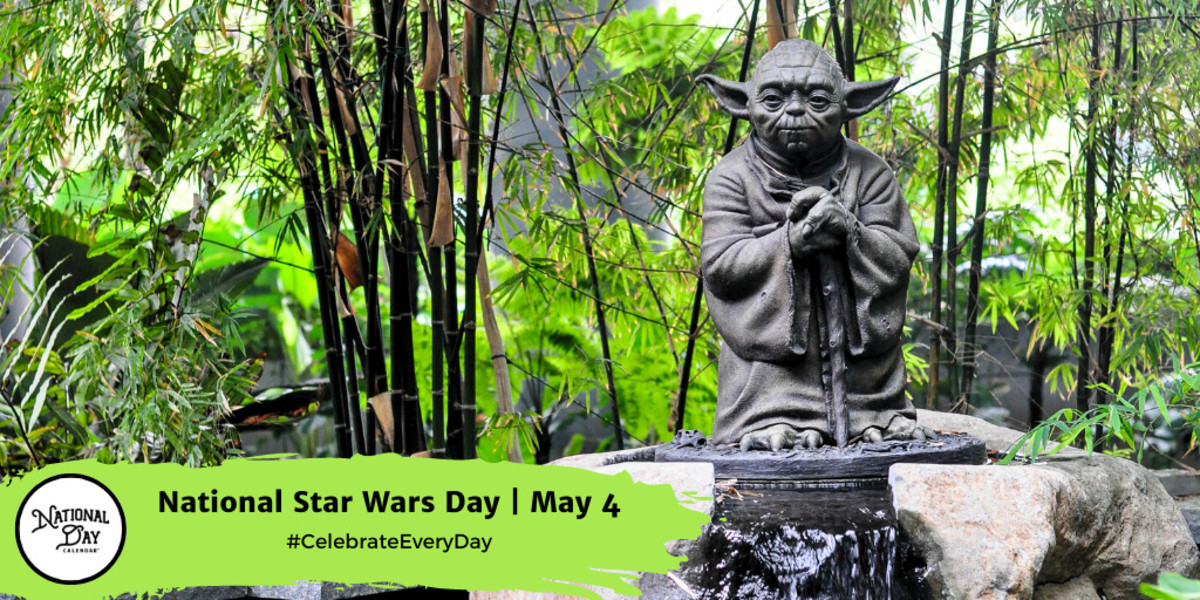 NATIONAL STAR WARS DAY
May the Fourth be with you each year on National Star Wars Day. Or is it, "May the force be with you?" It all depends on whether you like using puns or not. Read more…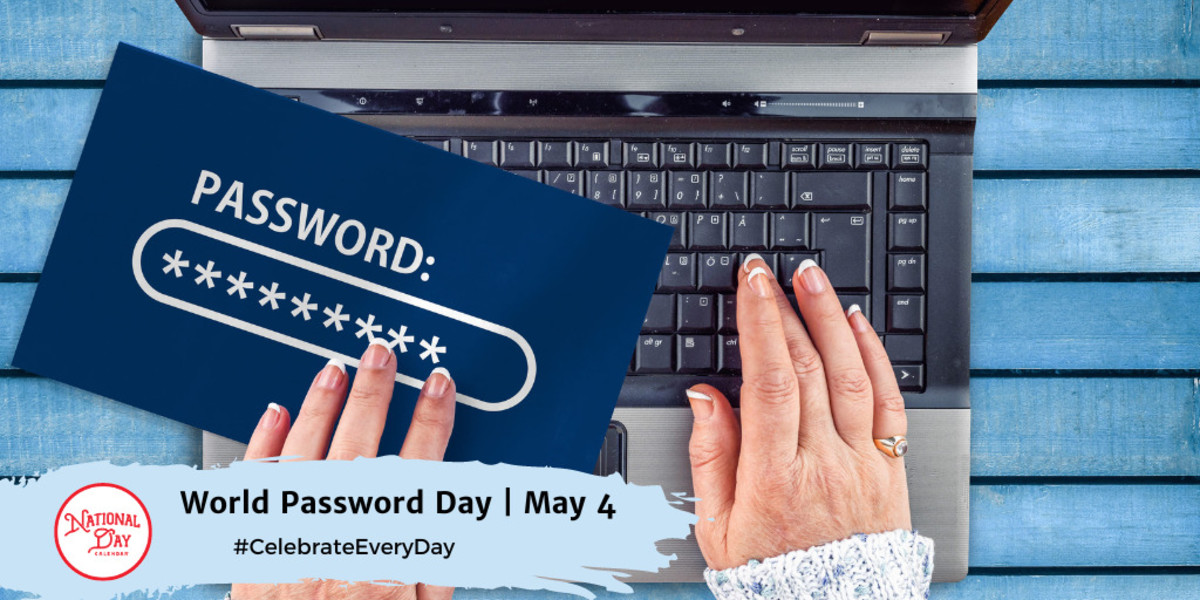 WORLD PASSWORD DAY
Each year on the first Thursday in May, World Password Day promotes better password habits. Passwords are critical gatekeepers to our digital identities, allowing us to access online shopping, dating, banking, social media, private work, and life communications. Read more…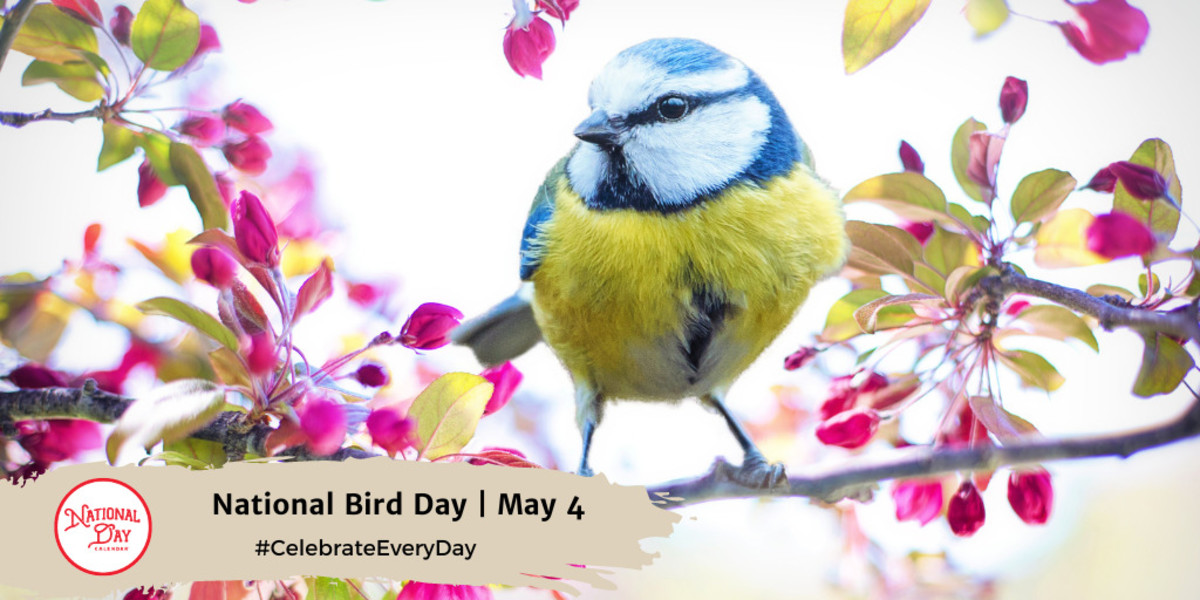 National Bird Day
We honor our feathered friends on several holidays called Bird Day in the United States. The day celebrates birds of all kinds across North America. Read more…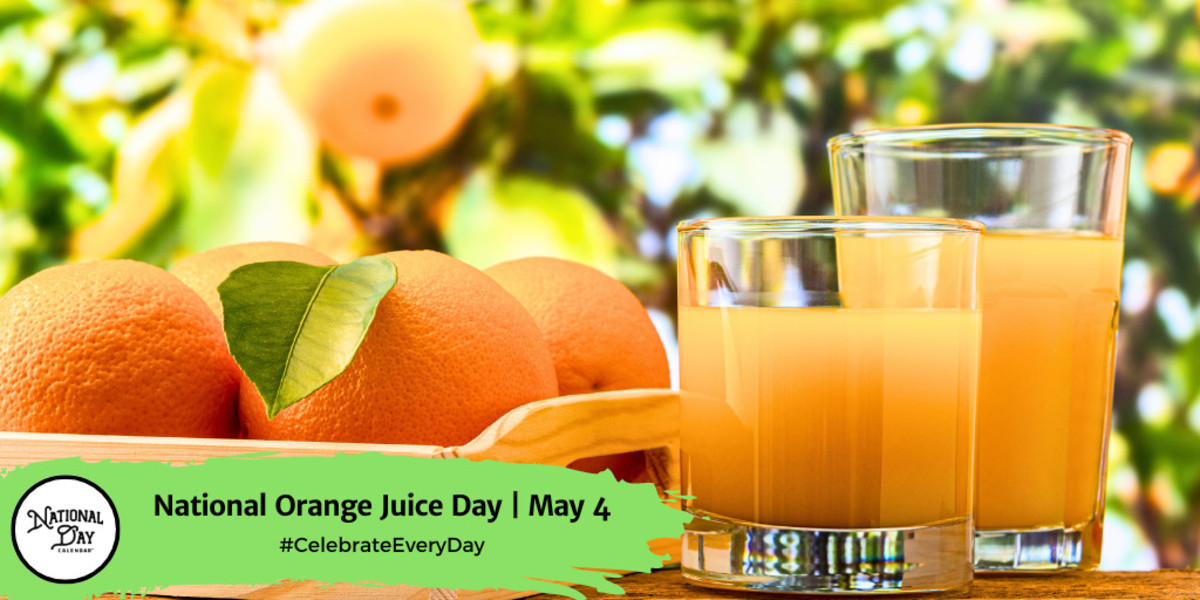 NATIONAL ORANGE JUICE DAY
On May 4th National Orange Juice Day recognizes America's most popular breakfast drink. Orange juice holds a large margin over second-place apple juice, too. People have been waking up to a glass of orange juice for many years and enjoying the health benefits it gives them. Read more…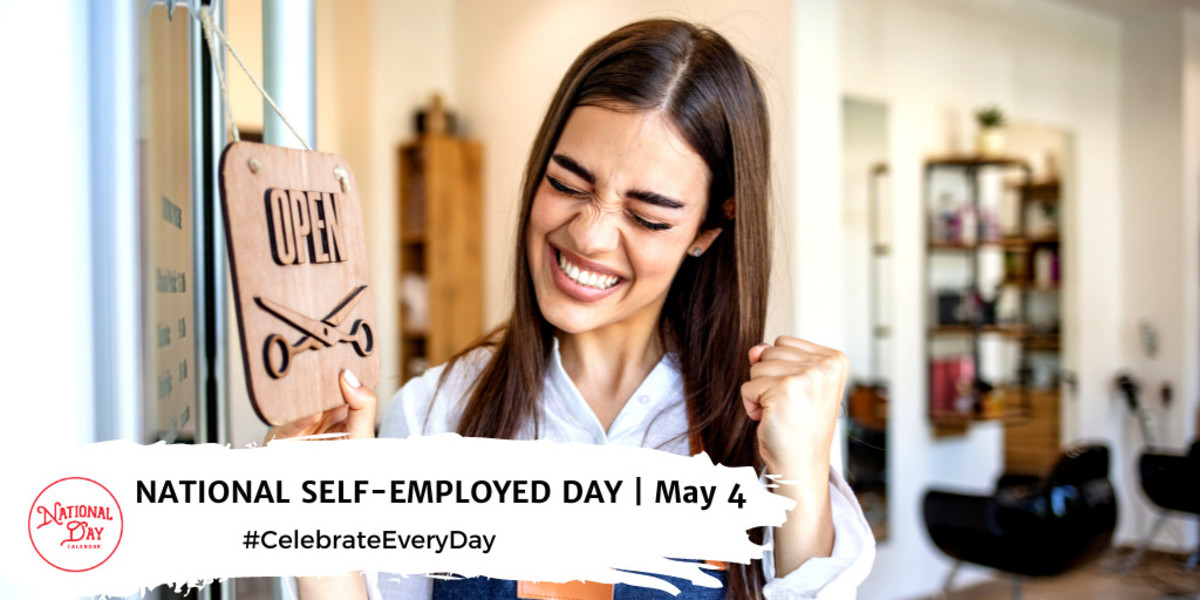 NATIONAL SELF-EMPLOYED DAY | May 4
National Self-Employed Day on May 4 honors the dedicated individuals that bravely venture out to create their own business to support themselves, their families, and their community. Read more…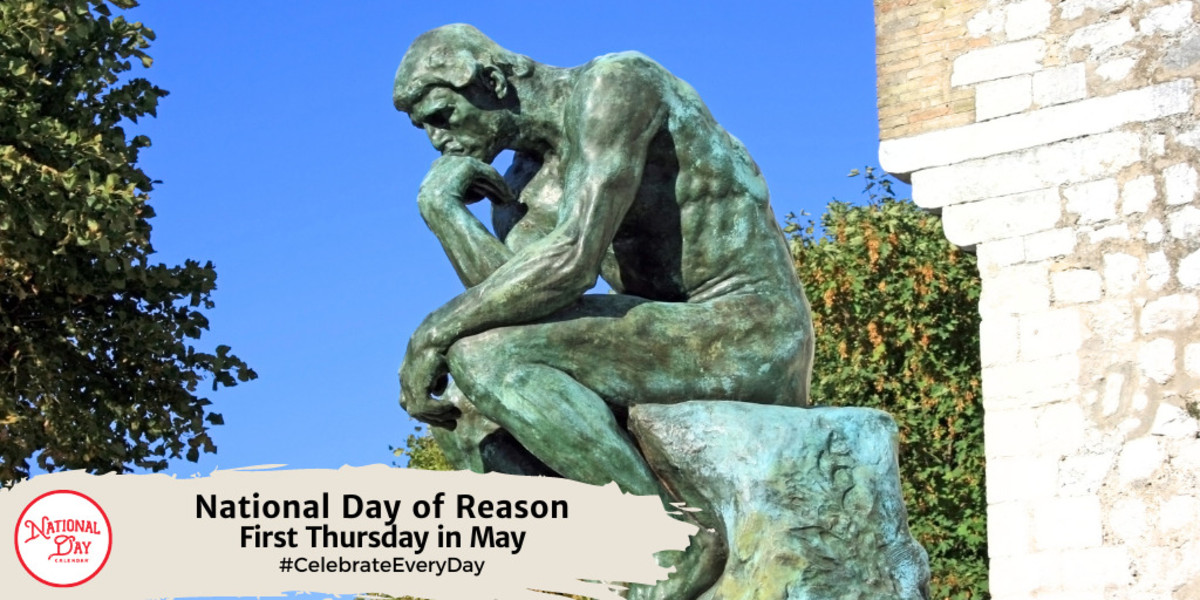 NATIONAL DAY OF REASON
National Day of Reason is observed each year on the first Thursday in the month of May. The observance originated in 2003 in response to the perceived unconstitutional National Day of Prayer. According to the organizers of the day, the National Day of Prayer, "violates the First Amendment of The United States Constitution because it asks federal, state and local government entities to set aside tax dollar supported time and space to engage in religious ceremonies." Read more…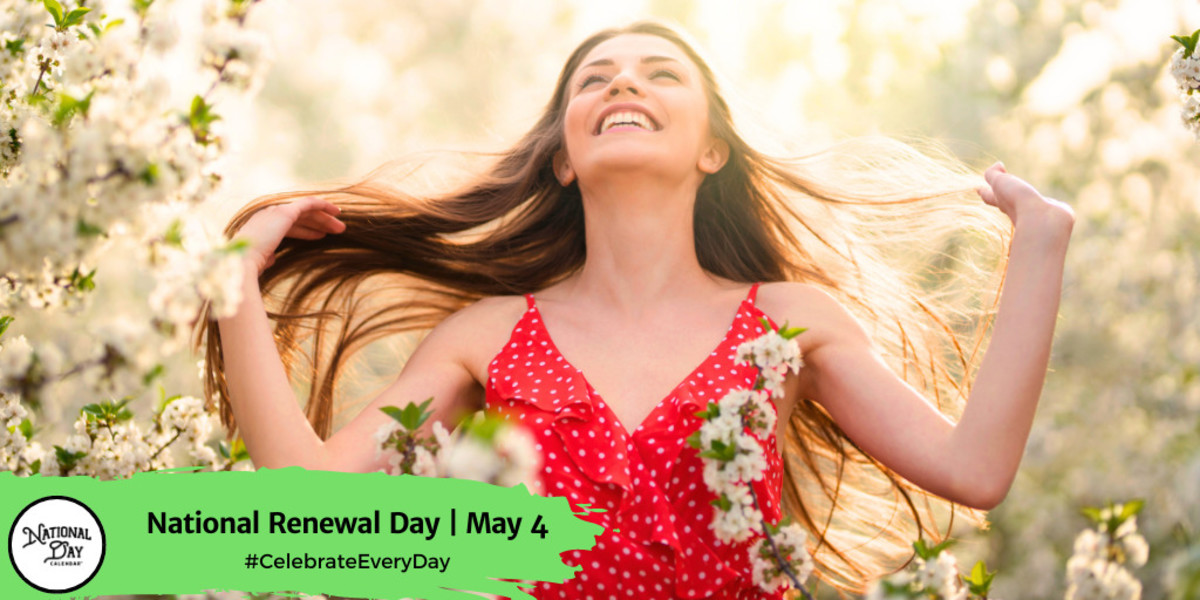 NATIONAL RENEWAL DAY
Observed annually on May 4th, National Renewal Day provides an opportunity for new beginnings. Read more…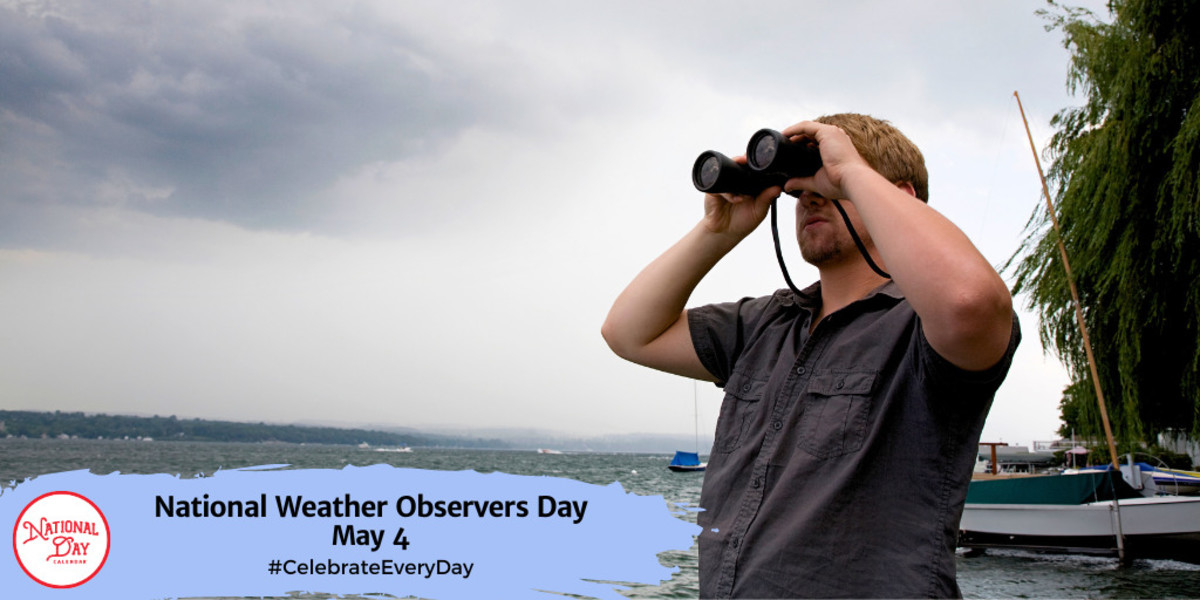 NATIONAL WEATHER OBSERVERS DAY
National Weather Observers Day on May 4th provides a day for the people who enjoy watching and observing the weather. Read more…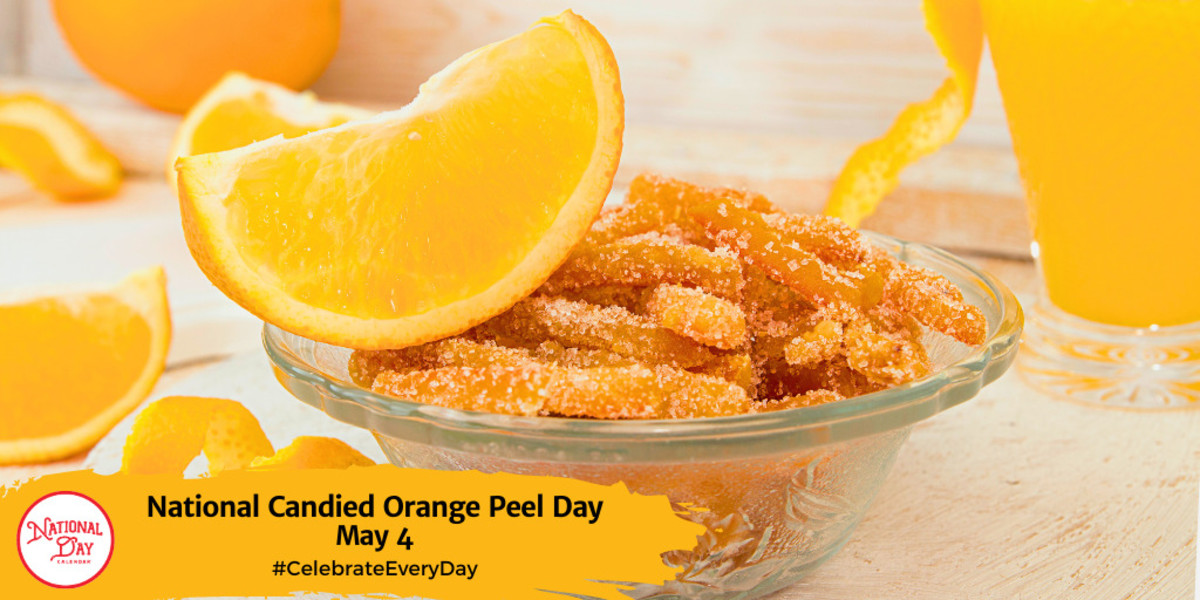 NATIONAL CANDIED ORANGE PEEL DAY
National Candied Orange Peel Day is observed annually on May 4th. Candied Orange Peels are a boiled, sliced and sugared treat. Read more…
On Deck for May 5, 2023
National Days
African World Heritage Day
World Portuguese Language Day
International Day Of The Midwife
National Silence The Shame Day
School Lunch Hero Day
Cinco De Mayo
National Astronaut Day
National Hoagie Day
National Totally Chipotle Day
National Cartoonists Day
National Space Day
Recipe of the Day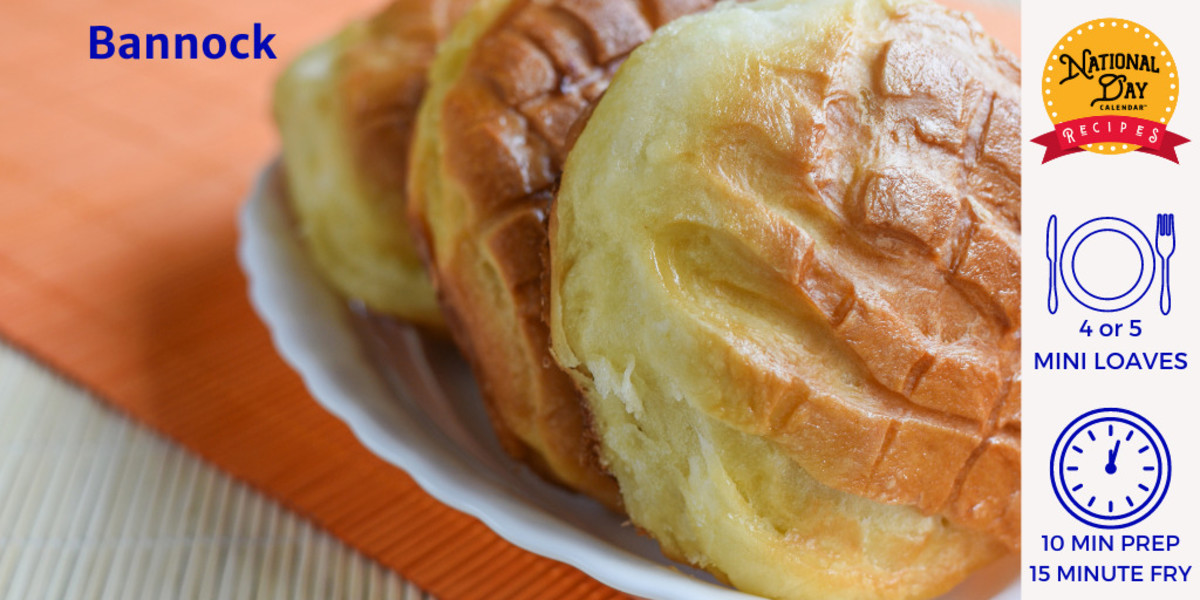 Bannock
Prep: 10 minutes
Fry: 6 to 8 minutes on each side
Servings: 4 or 5
Ingredients:
2 cups flour
2 tsp baking soda
1 teaspoon salt
1 tablespoon sugar
1 tablespoon olive oil
3/4 cup water
Extra vegetable oil or bacon grease for frying
Instructions:
Mix flour, sugar, baking soda, and salt, in a large bowl.
Now mix in oil, and water, until the dough is sticky. You may not use all the flour but use as much as possible.
Once the dough is sticky and holding together transfer the dough to a flat surface on top of sprinkled flour. Knead 4 or 5 times.
Shape the dough into four or five oval shapes. Fry in hot oil over low heat until golden on both sides. Remove from oven and let cool for 30 minutes. Enjoy with butter, honey, jam, or peanut butter.
TIP: Serve with eggs for a delicious filling breakfast.
May 4th Celebrated History
1869
T.F. Rowland received U.S. Patent No. 89,794 for the first offshore oil-drill rig.
1904
Construction begins on the Panama Canal.
1959
The first-ever Grammy Awards ceremonies took place bi-coastally. The Beverly Hilton Hotel in Beverly Hills, California, and the Park Sheraton Hotel in New York City, New York co-hosted the events. Winners included Ella Fitzgerald, David Seville and the Chipmunks, Frank Sinatra, and the Kingston Trio.
1973
At 1,451 feet, the Sears Tower in Chicago becomes the world's tallest building.
May 4th Celebrated Birthdays
Julia Gardiner Tyler – 1820
The "Rose of Long Island" became the 11th First Lady of the United States when she wed President John Tyler in a private ceremony in New York on Jun 26, 1844. President Tyler's first wife, Lady Letitia Tyler had died in September 1841.
Frank Conrad – 1874
With over 200 patents to his name and an insatiable interest in the radio, "The Father of Radio Broadcasting" paved the way for the first commercial radio station.
Audrey Hepburn – 1929
The award-winning British actress created a lasting impact around the world in classic roles such as Breakfast at Tiffany's, Roman Holiday, and Sabrina.
Keith Haring – 1958
The American pop artist's colorful graffiti panels gained prominence in the 1980s. Haring also used his art as social activism, conveying political and social themes.
About National Day Calendar
At National Day Calendar, our mission is to spread joy and enthusiasm by celebrating the diverse and unique cultural traditions of the United States. We aim to inspire individuals, families, and communities to come together and enjoy the many fun and festive national days that mark our calendar year. Whether it's indulging in a favorite food, hitting the beach, or simply taking a moment to appreciate the things we love about our country and culture, we believe that National Days provide an opportunity for people to connect and find happiness in the shared experiences that make us all human.
Through our platform, we strive to create a sense of community and promote the joy of celebration by highlighting and commemorating the many national days that bring us together.