(Last Updated On: May 2, 2023)
MAY 3, 2023 | NATIONAL TWO DIFFERENT COLORED SHOES DAY | NATIONAL PARANORMAL DAY | NATIONAL SKILLED TRADES DAY | NATIONAL INTERPRETER APPRECIATION DAY | NATIONAL LUMPY RUG DAY | WORLD PRESS FREEDOM DAY | NATIONAL SPECIALLY-ABLED PETS DAY | NATIONAL BIKE TO SCHOOL DAY | NATIONAL CHOCOLATE CUSTARD DAY | NATIONAL GARDEN MEDITATION DAY | NATIONAL RASPBERRY POPOVER DAY | NATIONAL MONTANA DAY | NATIONAL TEXTILES DAY | NATIONAL SAN ARCHITECT DAY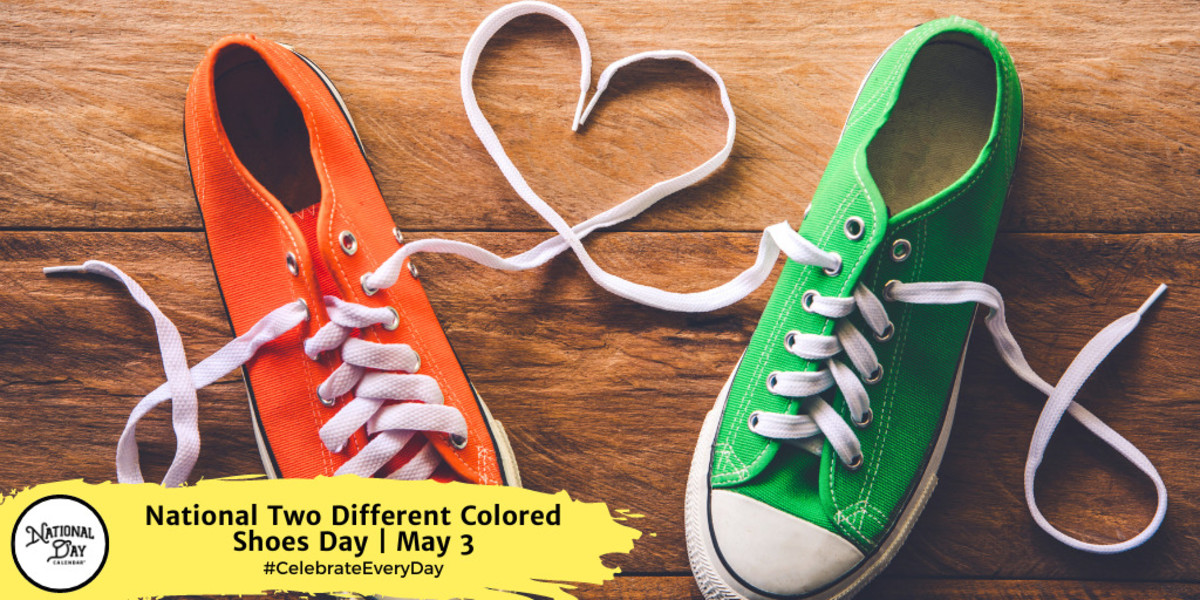 NATIONAL TWO DIFFERENT COLORED SHOES DAY
Each year on May 3rd, National Two Different Colored Shoes Day encourages us to celebrate our uniqueness and put it on display. This day stands out from the other 364 days of the year. Wear two different colored shoes and see where they take you. Read more…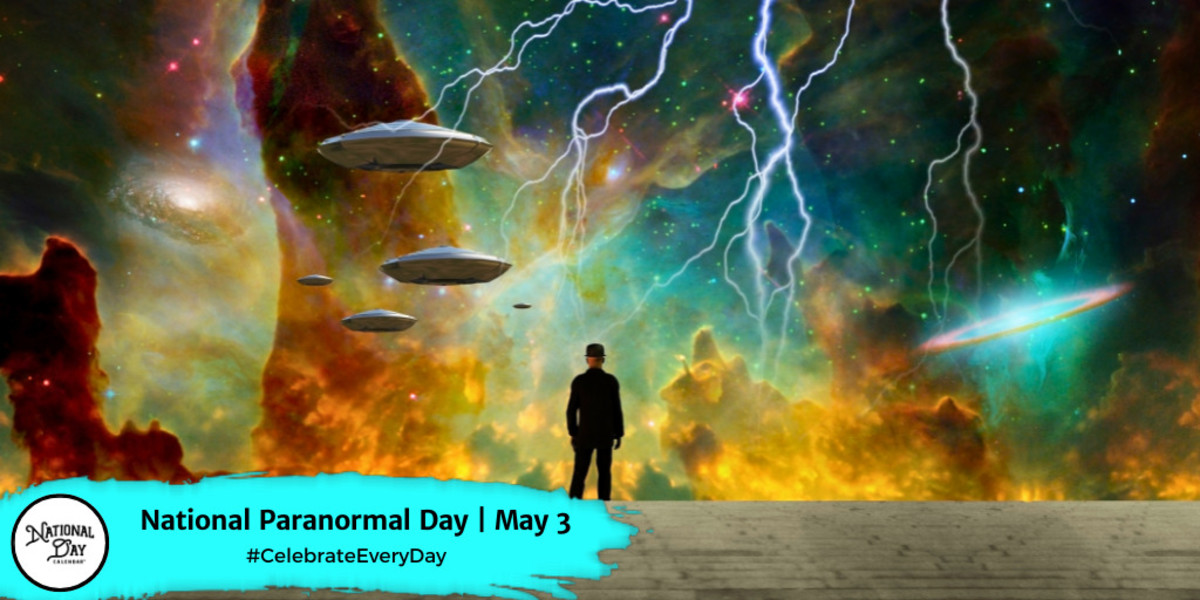 NATIONAL PARANORMAL DAY
Each year on May 3rd National Paranormal Day people who believe in paranormal activities are encouraged to get together and share their experiences with each other. Read more…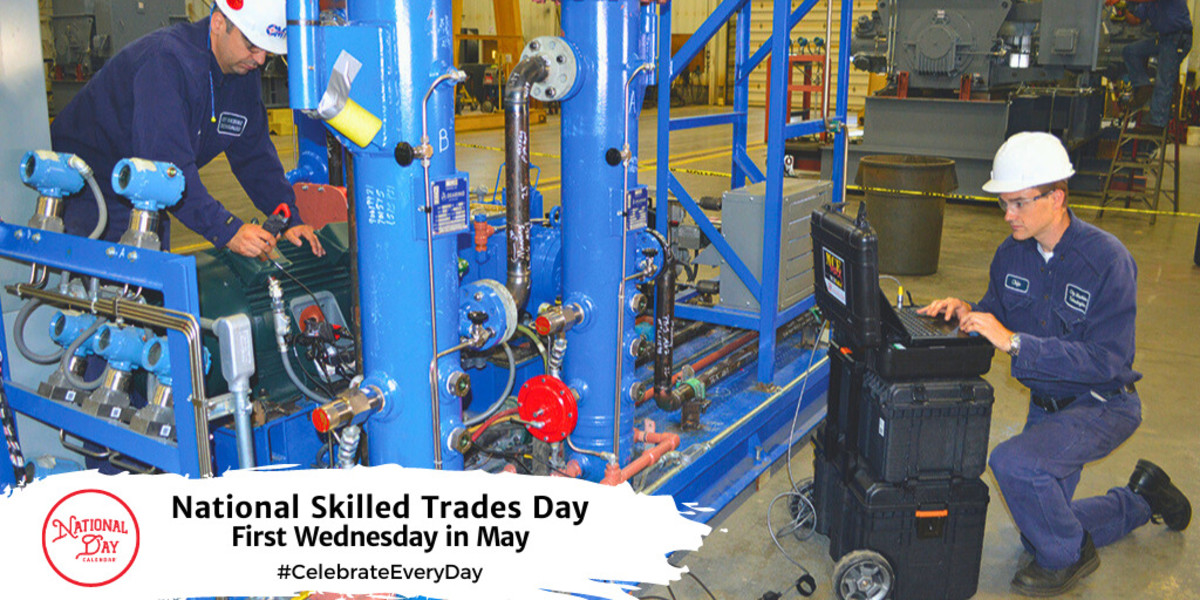 NATIONAL SKILLED TRADES DAY
The first Wednesday in May educates us about National Skilled Trades Day. Read more…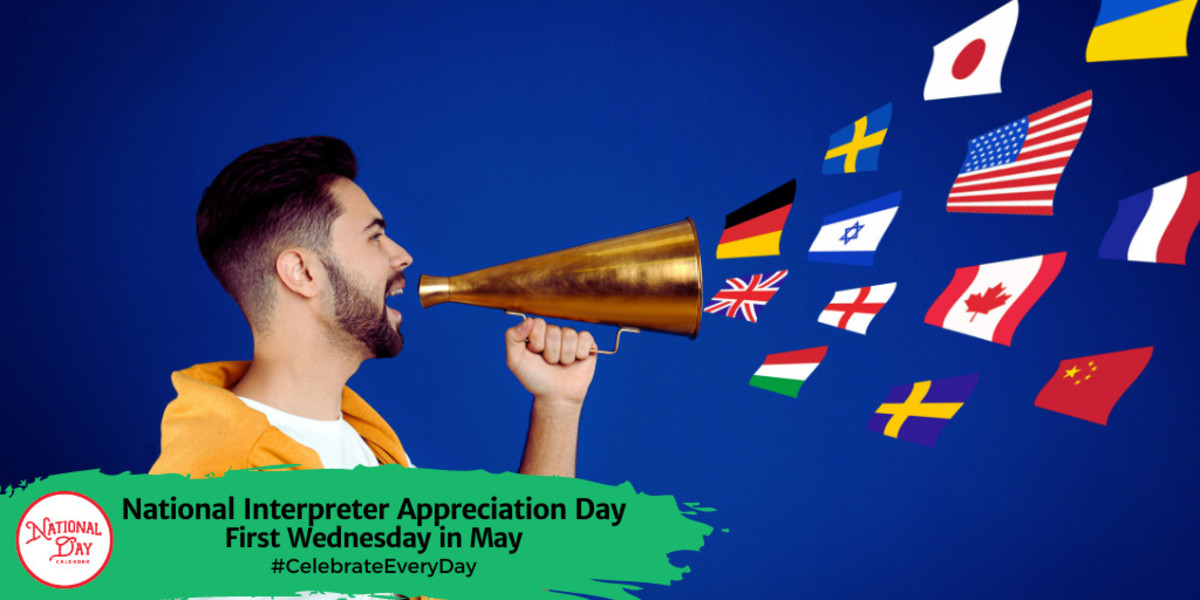 NATIONAL INTERPRETER APPRECIATION DAY
There are about 6,500 languages in the world and on any given day, we're bound to come in contact with more than one of them. National Interpreter Appreciation Day on the first Wednesday of May celebrates the experts who connect those who want to communicate but they don't speak the same language. They also translate for government services, businesses, hospitals, organizations, and more. Interpreters learn many different languages including Spanish, French, Arabic, Mandarin, Italian, Portuguese, Russian, Japanese, and Sign Language in many different forms. Read more…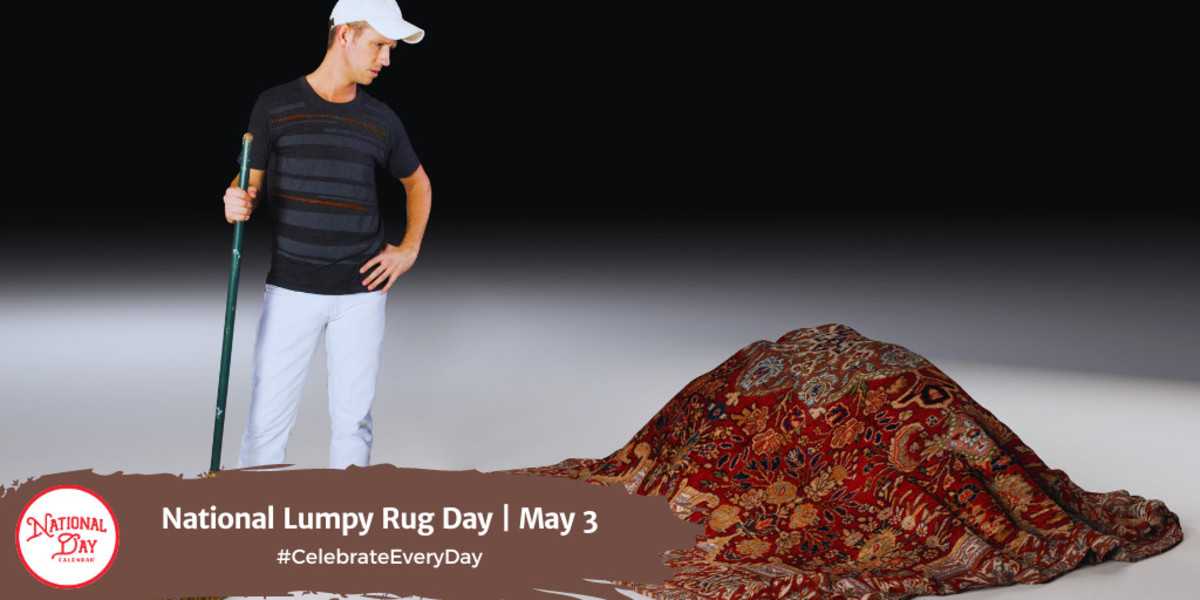 NATIONAL LUMPY RUG DAY
National Lumpy Rug Day on May 3rd each year takes two approaches to celebrating. Read more…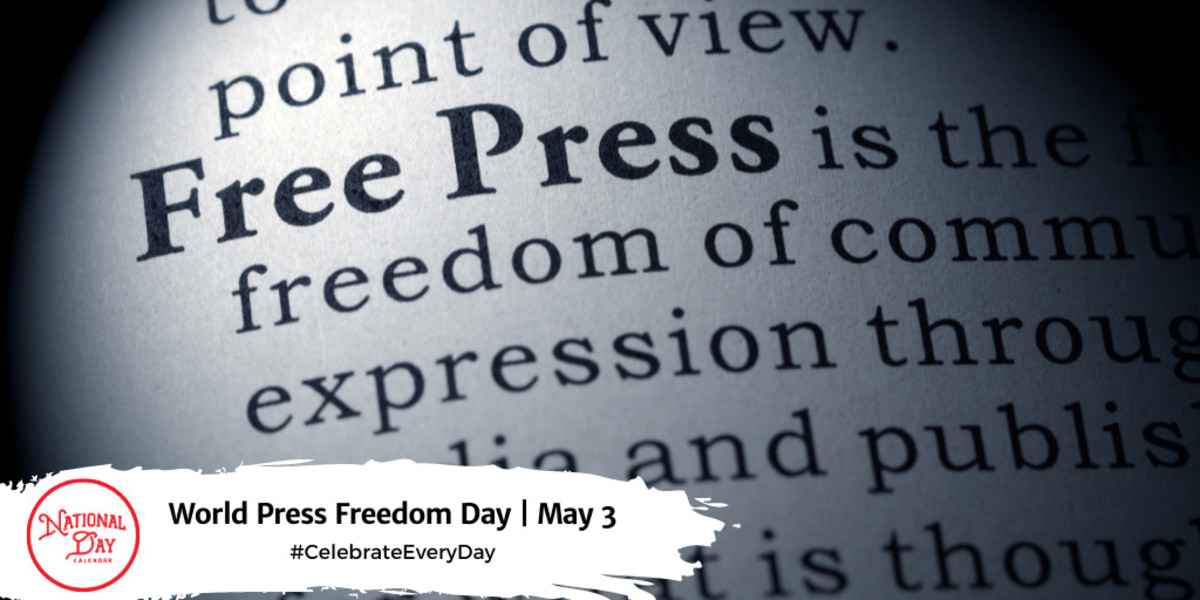 WORLD PRESS FREEDOM DAY
Every year, May 3 is when the world celebrates the fundamental principles of press freedom. It's a day to evaluate press freedom around the world, to defend the media from attacks on their independence and to pay tribute to journalists who have lost their lives in the exercise of their profession. At the core of the date is a reminder that it can be suicide to become a journalist. Publications and the people who work with them are harassed, attacked, murdered. Publications are censored, fined and closed down. Read more…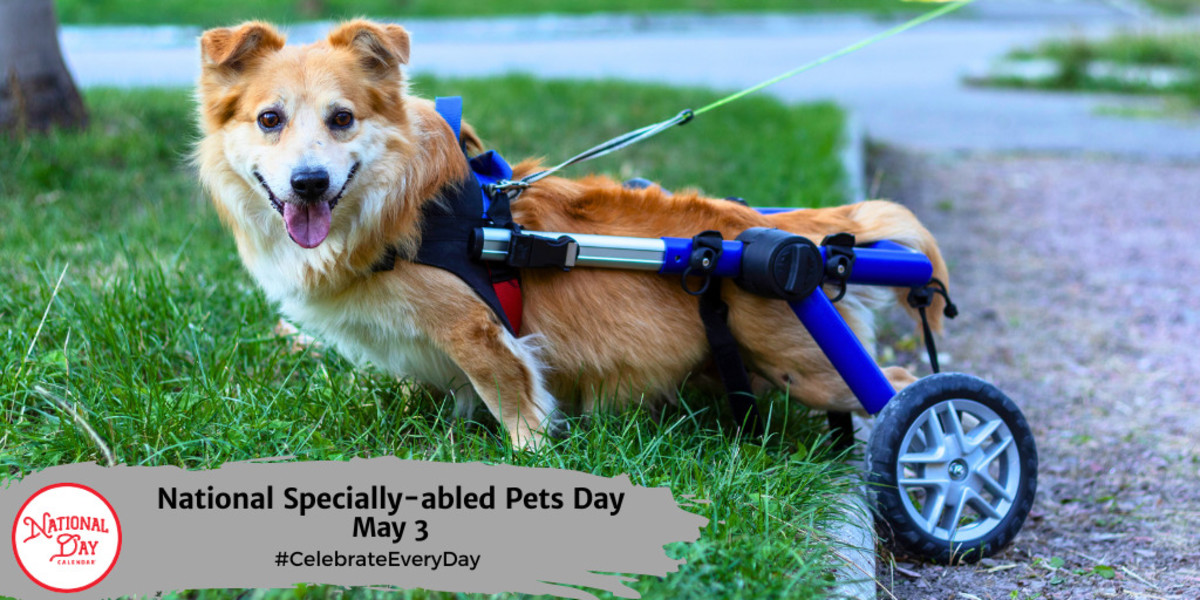 NATIONAL SPECIALLY-ABLED PETS DAY
Annually on May 3rd, National Specially-abled Pets Day shines a spotlight on the needs of pets with disabilities. Read more…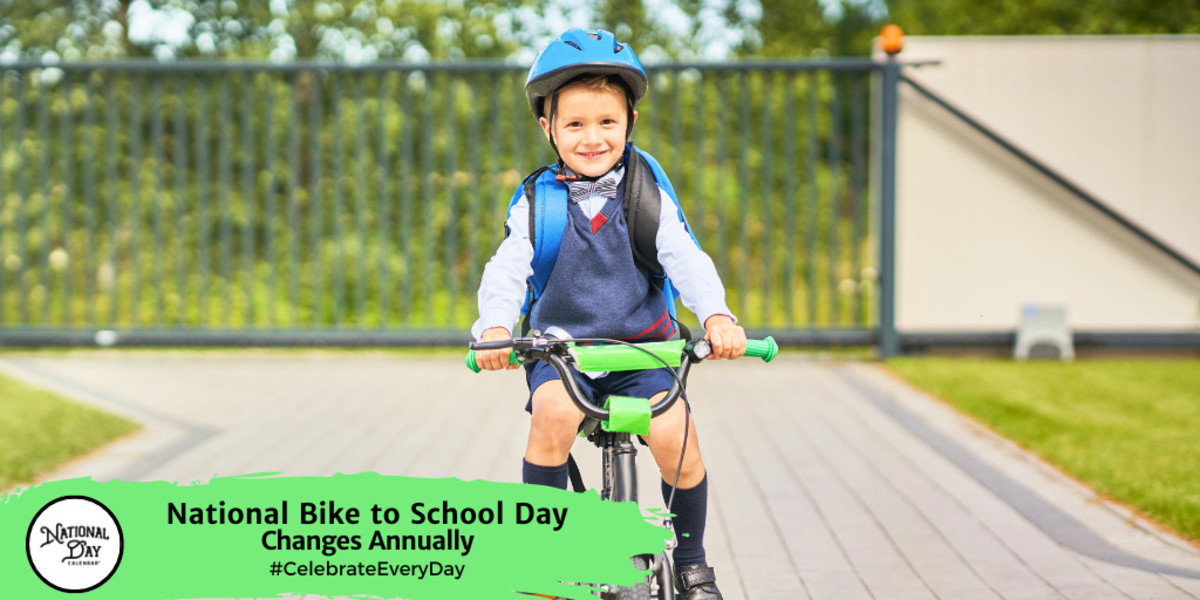 NATIONAL BIKE TO SCHOOL DAY
National Bike to School Day each year encourages students and classrooms to celebrate the energy of National Bike Month. The observance built on the popularity of National Walk to School Day, which is celebrated each October. It creates opportunities for schools across the nation to join together and support bike safety for students and faculty. Read more…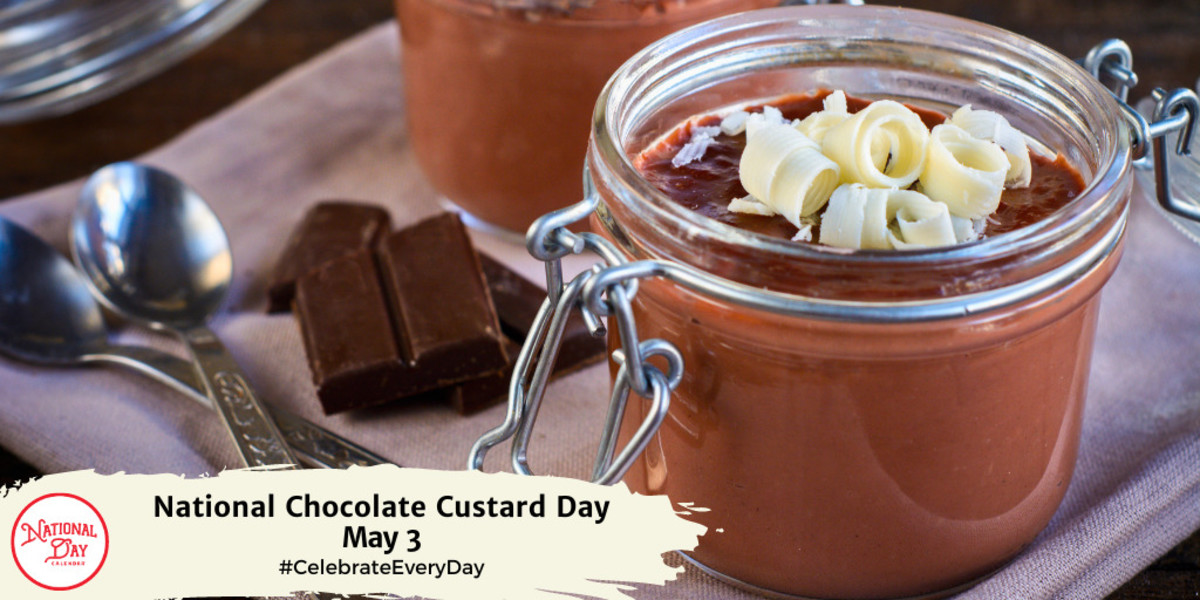 NATIONAL CHOCOLATE CUSTARD DAY
National Chocolate Custard Day on May 3rd each year celebrates a delicious pudding-like dessert enjoyed by many. Read more…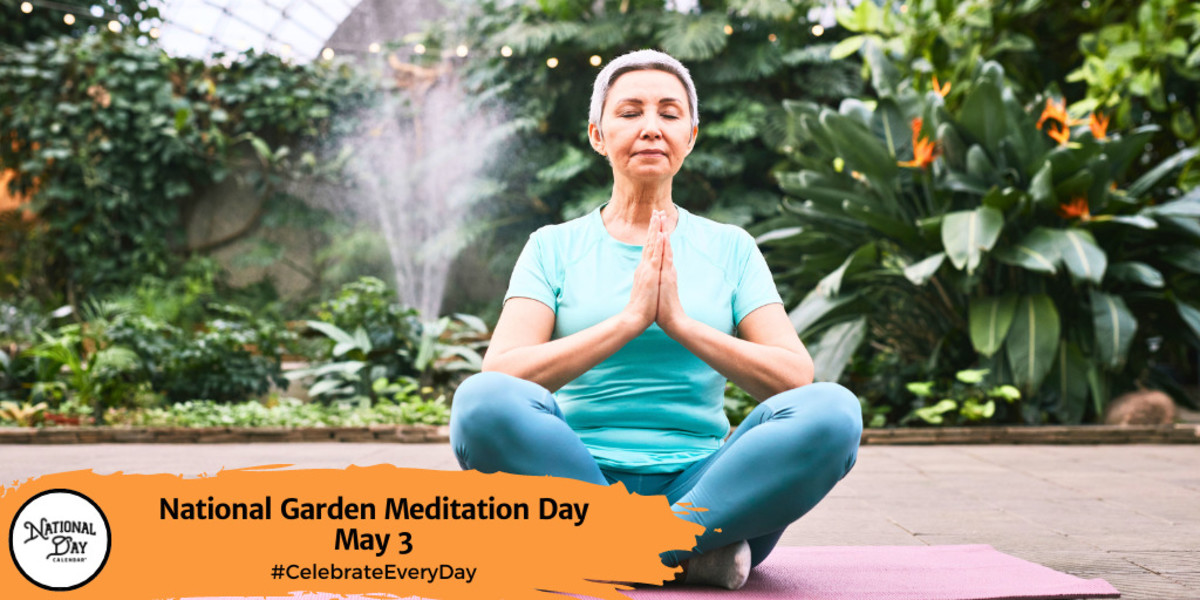 NATIONAL GARDEN MEDITATION DAY
National Garden Meditation Day, annually on May 3rd, encourages everyone to take time for one's self and relax. Read more…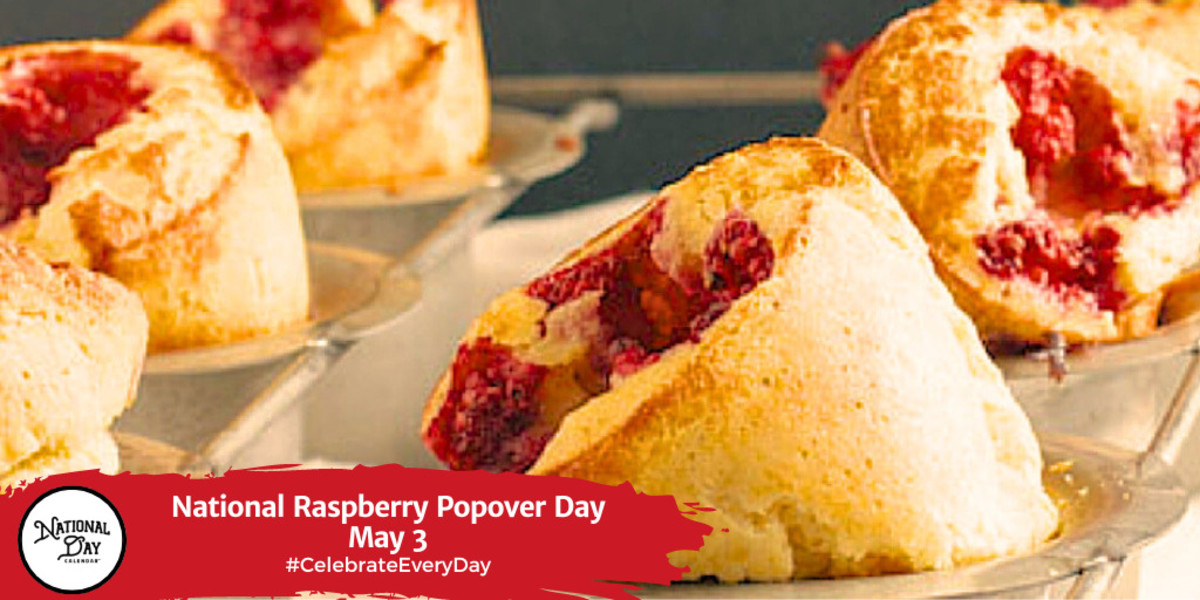 NATIONAL RASPBERRY POPOVER DAY
National Raspberry Popover Day on May 3rd each year recognizes a dish similar to Yorkshire pudding. The day is also referred to as National Raspberry Tart Day. Read more…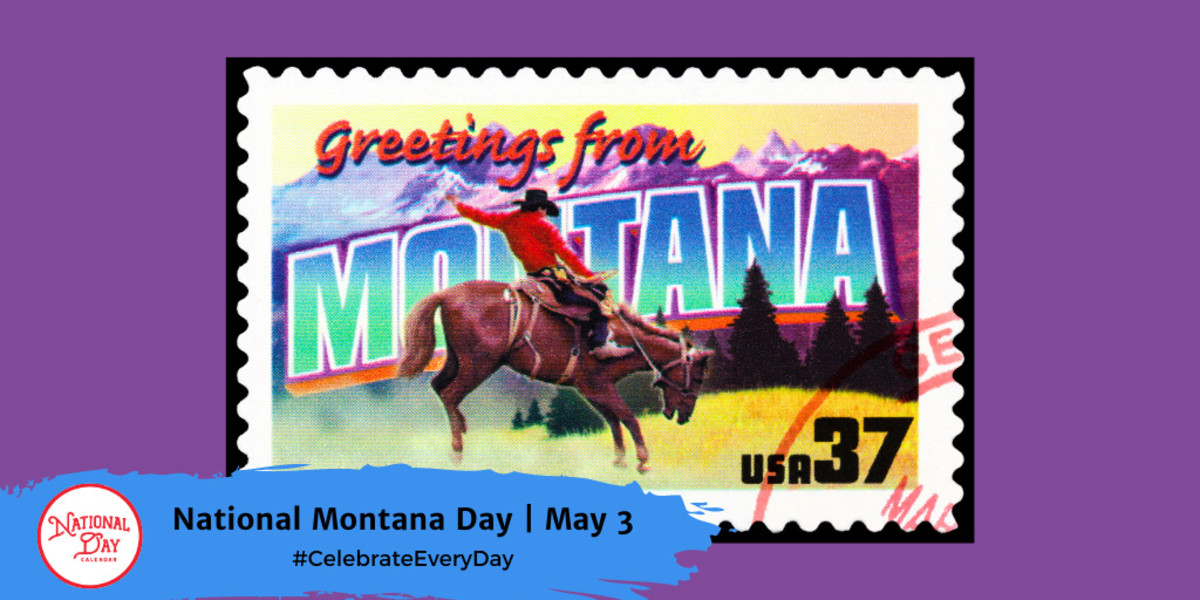 NATIONAL MONTANA DAY
On May 3rd, National Montana Day recognizes The Treasure State and the big sky country. It's difficult to know where to begin when it comes to the 41st state in the U.S.A. Read more…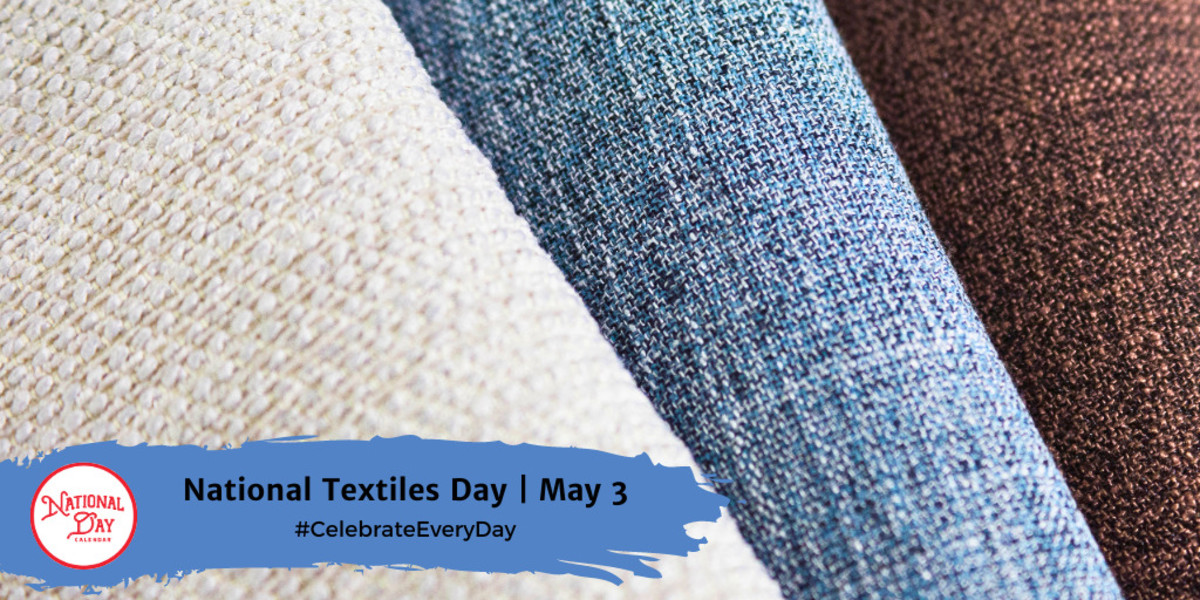 NATIONAL TEXTILES DAY
On May 3rd, we recognize all that textiles do to improve our lives with National Textiles Day. From fashionable style to everyday necessity, textiles provide us with a wealth of design possibilities. Read more…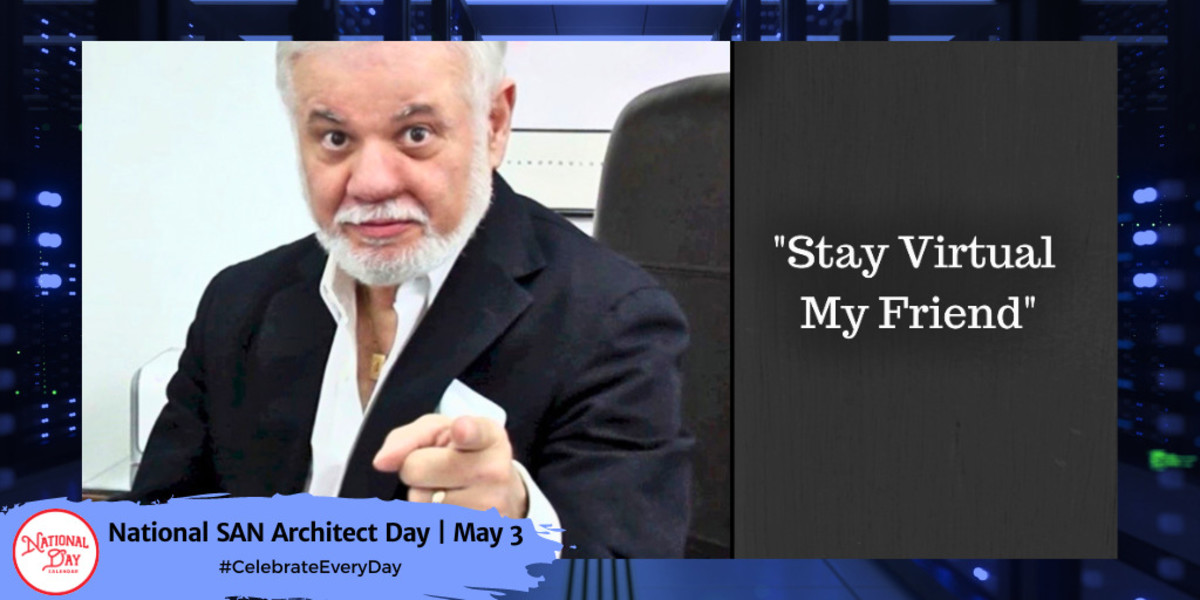 NATIONAL SAN ARCHITECT DAY
National SAN Architect Day on May 3rd each year recognizes the systems and professionals managing America's data. Read more…
On Deck for May 4, 2023
National Days
National Self-employed Day
World Password Day
Bird Day
National Weather Observers Day
National Candied Orange Peel Day
National Orange Juice Day
National Renewal Day
National Star Wars Day
National Day Of Reason
National Day Of Prayer
Recipe of the Day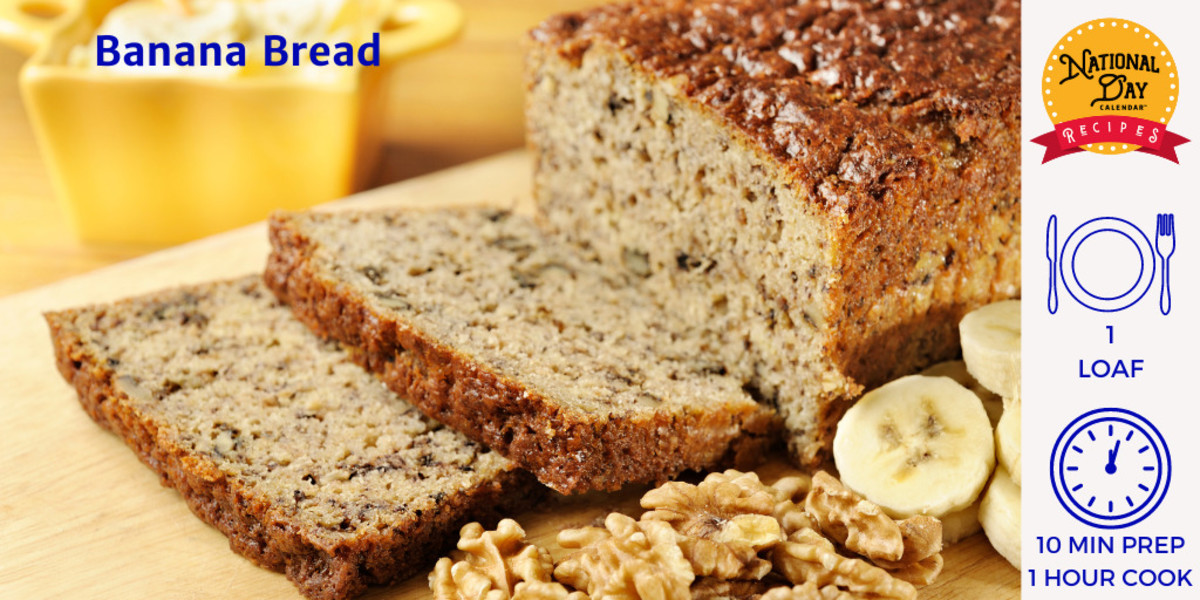 Easy Tasty Banana Bread
Prep: 10 minutes
Cook: 1 hour
Total Prep: 1 hour 10 minutes
Servings: 1 loaf
Ingredients:
2 cups of pancake mix
3 old mashed bananas
1 cup milk
3/4 cup of sugar
1 egg
Instructions:
Heat oven to 350°F. Spray a loaf pan with cooking oil.
Add pancake mix, bananas, and milk to a large mixing bowl and mix well.
Add in egg and sugar – batter should be thick but pour-able.
Pour mixture into a bread pan and bake at 350 for 1 hour or until toothpick comes out clean.
Serve warm or cold.
TIP: Dust powdered sugar or drizzle with melted butter.
Recipe submitted by: Kasi Chenier
May 3rd Celebrated History
1923
Two U.S. Army Air Service pilots complete the first nonstop transcontinental flight. Lt. John A. Macready and Lt. Oakley G. Kelly departed from Roosevelt Field, Long Island in a T-2 transport on May 2nd and landed at Rockwell Field, San Diego on May 3rd. The flight took nearly 27 hours and 2,470 miles to complete.
1933
Nellie Tayloe Ross became the first woman to serve as the director of the United States Mint.
1952
CBS televises the Kentucky Derby for the first time. Hill Gail won the race ridden by Eddie Arcaro with a time of 2:01 3/5. An injury during the race meant that Hill Gail never ran as well again as he did that day.
1979
The first woman to lead the Conservative Party in Great Britain's Parliament, Margaret Thatcher was also the first woman elected to Prime Minister. She would serve three consecutive terms, eventually resigning before the end of her third term.
May 3rd Celebrated Birthdays
Jacob Riis – 1849
The Danish-American photojournalist documented the poverty of urban living conditions.
Golda Meir – 1898
In 1948, Golda Meir was one of 37 members of the Moetzet HaAm to sign Israel's Proclamation of Independence. She served in many positions in Israel's government before becoming its prime minister in 1969.
Bing Crosby – 1903
With charisma and talent, Bing Crosby set out to change entertainment forever. As one of radio and screen's most beloved crooners, Crosby sang his way into the hearts of his fans. His velvet voice earned him numerous roles in musical films and garnered many awards. Setting the stage for performing artists, Crosby became one of the most popular of the 20th century.
William Inge – 1913
William Inge earned a Pulitzer Prize for his play, Picnic. Depicting small-town Kansas and the fears of failure. Inge would write several Broadway plays which would make it to the big screen including Bus Stop, starring Marilyn Monroe.
Sugar Ray Robinson – 1921
The American professional boxer is widely considered one of the world's best boxers in history. With four Golden Gloves and 109 knockouts across 173 wins, Robinson gain international fame during his 25-year career.
James Brown – 1933
Universally known as the "Godfather of Soul," the dynamic American singer-songwriter began his early career with gospel and R&B groups. His flamboyant style, tenacity and talent led him to chart hits. In 1965, Brown won his first Grammy Award for "Papa's Got a Brand New Bag" for Best R&B Recording.
About National Day Calendar
At National Day Calendar, our mission is to spread joy and enthusiasm by celebrating the diverse and unique cultural traditions of the United States. We aim to inspire individuals, families, and communities to come together and enjoy the many fun and festive national days that mark our calendar year. Whether it's indulging in a favorite food, hitting the beach, or simply taking a moment to appreciate the things we love about our country and culture, we believe that National Days provide an opportunity for people to connect and find happiness in the shared experiences that make us all human.
Through our platform, we strive to create a sense of community and promote the joy of celebration by highlighting and commemorating the many national days that bring us together.