Looking Back
May 28, 2021 - NATIONAL HAMBURGER DAY – NATIONAL ROAD TRIP DAY – NATIONAL DON'T FRY DAY – NATIONAL COOLER DAY – NATIONAL BEEF BURGER DAY – NATIONAL BRISKET DAY
MAY 28, 2021 | NATIONAL HAMBURGER DAY | NATIONAL ROAD TRIP DAY | NATIONAL DON'T FRY DAY | NATIONAL COOLER DAY | NATIONAL BEEF BURGER DAY | NATIONAL BRISKET DAY
NATIONAL HAMBURGER DAY
National Hamburger Day on May 28th wraps up National Burger Month and also ushers in the summer grilling season.
Hamburger. Seasoned ground beef, grilled, and placed between two slices of bread or a bun. We even top them with sauteed onions, peppers, pickles, sliced onions, or cheese. Add condiments such as ketchup, mustard, or mayo. Any of these combinations create a modern American version of a hamburger.
The world's largest hamburger was prepared on September 2, 2012, in Carlton, Minnesota by Black Bear Casino Resort and weighed in at 2,014 pounds.
Much controversy surrounds the origin of the hamburger. However, it most likely first appeared in the 19th or early 20th centuries. Over the years, the hamburger has become a culinary icon in the United States.
When is National Tailgating day?
HOW TO OBSERVE #NationalHamburgerDay
Fire up the grill and get some patties started. Will you add cheese and make it a double? There are so many options when it comes to our burgers these days, how do we even decide anymore? Some creative burger choices you might try are:
bleu cheese
coleslaw
avocado
fried egg
barbeque and peanut butter
mac & cheese
Use #NationalHamburgerDay to post on social media.
NATIONAL HAMBURGER DAY HISTORY
National Day Calendar continues researching the origins of this grilling holiday. In the meantime, enjoy these other fun food holidays:
For Some Fun Hamburger Trivia See: https://www.foodreference.com/html/fhamburgers.html

NATIONAL ROAD TRIP DAY
The Friday before Memorial Day is declared National Road Trip Day and serves as the official kickoff of the summer road trip season. Millions of Americans hit the road each year over the long weekend, visiting friends and family while paying tribute to our American heroes.
Two-thirds of American drivers (54 percent)* report an increase in the number of trips they plan to take this summer and more than half (53%) of people plan to take a road trip. And we may see a new trend on the rise, with 52% of respondents reporting that the pandemic has made them more likely to take an outdoors-focused trip.
It's clear that the open road calls when long weekends and Fridays roll around. We pack up, fuel up, stock up, and then crank up the tunes. In fact, 63 percent** of road trippers say that having good music, audiobooks, and/or podcasts to listen to are the most important parts of a successful road trip. Additionally, three in five road trippers (59 percent) say that having good snacks and drinks for the road, finding great places to eat on the way, and finding clean bathrooms to use while traveling are their most important parts of a successful road trip.
Whether we're seeking adventure, visiting family and friends, or making a business connection, road trips are often a rite of passage. Sometimes we endure them, often hearing, "Are we there yet?" And other times we never want them to end; sometimes getting lost can be even more fun than the original plan.
Getting There
Road trips that begin and end with happy passengers are always the best. Here are a few tips to keep in mind.
Plan

ahead. Even a spur of the moment trip requires a little planning.

Two in five (42 percent) road trippers find travel apps very helpful when planning their trip, and mapping out your stops ahead of time can be a great way to save both time and money.
One way to do so is with the

Pilot Flying J app's

enhanced trip planner feature. The trip planner helps users create their route and find Pilot and Flying J locations along the way, showcasing specific amenities, fuel prices and more.

Vehicle

maintenance

is vital to any successful road trip. Beyond the routine maintenance like oil changes and sound tires, other simple checks will keep you on the road.

check your wipers and wiper fluid
make sure your spare tire and jack are in place
all lights and signals are working
condition of your brake pads
registration is current or not about to expire

Plot

your course. Consider construction, fuel and snack stops, shopping, and the interests of the other travelers.

Road trippers prioritize convenience and efficiency, primarily (58 percent) wanting to stop at all-in-one rest stops (offers gas, food, drinks, coffee, bathrooms, and more.).
Specifically, the top "road trip essential" snacks are chips and salty foods (52 percent), freshly made, grab-and-go foods (50 percent), and fast food options (49 percent).
How do you travel?
There are two kinds of people who take road trips. If you're going together, you might want to discuss a compromise before hitting the road! The tourist takes their time getting there and doesn't mind taking backroads to see long-forgotten ghost towns. On the other hand, the pilot enjoys seeing the country from the car, sets a course, and frowns upon unscheduled stops or side trips.
No matter the destination, road trips include an element of expectation, and they rarely disappoint. The best road trips bring us closer to people over a stick of beef jerky and car karaoke. They connect us to places through memories, a postcard, and the kindness of strangers.
HOW TO OBSERVE #NationalRoadTripDay
Summer is a Go! It's that time of year where families and friends prepare for National Road Trip Day by hitting the road and discovering exciting new destinations. This year, 83 percent of travelers are expected to travel by car starting in June.
Pilot Flying J is kicking off the much-anticipated holiday with a summer of deals and the launch of its Summer is a Go Road Trip Giveaway, starting May 24 through September 5, with a grand prize of $5,000 in free fuel and three-monthly prizes of $250 gift cards.
Pilot Flying J is kicking off the much-anticipated holiday with a summer of deals and the launch of its Summer is a Go Road Trip Giveaway, starting May 24 through September 5, with a grand prize of $5,000 in free fuel and three-monthly prizes of $250 gift cards.
How do you enter the contest?
Travelers can enter to win by posting pictures of their best road trip adventures on Instagram and Twitter with #SummerIsAGoGiveaway and tagging @PilotFlyingJ. On Facebook, followers can respond to Pilot Flying J's giveaway post with a road trip picture. Earn an additional entry by including any Pilot-branded cup in the photo.
Road Trip Essentials and Savings
National Road Trip Day kicks-off a summer of deals to stock up and save on snacks, drinks and road trip essentials. Get exclusive offers to save money on the road and easily find Pilot Flying J locations with the myRewards PlusTM app.
Beginning May 24, enjoy BOGO drinks all summer long with deals on popular brands available in the app.
Stock up and save on drinks and snacks for the road with an in-app offer for $5 off purchases $15 or higher from May 28 – 31.
Fill up on the new southern or spicy chicken sandwich with $2 off in the app from May 24 – 30 at any participating Pilot Flying J location.
Get ready for a summer in the sun with BOGO 50% off on all sunglasses from May 31 – June 6 when using the offer in the app.
Cool down with 99 cent fountain or frozen drinks with the purchase of any hot food item at the register through August 31.
Follow @PilotFlyingJ on Facebook, Twitter, and Instagram to share your National Road Trip Day plans with the hashtags #NationalRoadTripDay and #RoadTripReimagined to enter to win.
NATIONAL ROAD TRIP DAY HISTORY

In 2019, Pilot Flying J, the largest travel center operator in North America, founded National Road Trip Day, the Friday before Memorial Day weekend, to officially kick off the unofficial first day of the summer travel season. Pilot Flying J prepares all spring for the summer travel season and helps provide guests with the fuel, food, drinks, and travel necessities needed to make it from point A to point B as easily and conveniently as possible. With 750 travel center locations in North America, Pilot Flying J is a convenient, one-stop-shop for travelers, offering clean bathrooms and a large assortment of snacks, beverages and food options. To learn more about National Road Trip Day, visit pilotflyingj.com/nationalroadtripday.
The Registrar at National Day Calendar proclaimed the first National Road Trip Day in 2019 and to be observed annually on the Friday before Memorial Day.
There are over 1,500 national days. Don't miss a single one. Celebrate Every Day with National Day Calendar®!
*According to OnePoll study; May 18, 2020
**According to Zeno Group Research & Insights study; May 13, 2019
NATIONAL DON'T FRY DAY
Each year on the Friday before Memorial Day, National Don't Fry Day aims to raise awareness of all the risks of overexposure to the sun. It is important for everyone to remember to use sun protection and sun safety practices.
Unfortunately, skin cancer is increasing in the United States, and the American Cancer Society estimates that one American dies every hour from skin cancer. The risk for ultraviolet (UV) damage to the skin increases as we spend more time enjoying the outdoors now that warmer weather is upon us. We need to take precautions when we are outside in the sun. Using a good sunscreen of SPF 30 or higher, wearing sunglasses and a wide-brimmed hat are a few ways to get started with sun safety.
Skin cancer is curable if it is found early. Be aware of changes on your skin with growths and in moles. See your doctor if you have any concerns. Be safe!
HOW TO OBSERVE #DontFryDay
Protect your skin when enjoying the outdoors. Use #DontFryDay to post on social media.
NATIONAL DON'T FRY DAY HISTORY
The National Council on Skin Cancer Prevention created National Don't Fry Day to increase educational awareness regarding sun overexposure at the start of summer.

NATIONAL COOLER DAY
What more could you need than a cold drink for the official launch of summer? Something to keep it cold, of course! National Cooler Day, the Friday before Memorial Day, makes staying cool easy this summer.
As simple as the design of a cooler may seem, it wasn't until the 1950s that the first cooler or "portable icebox" made the scene. In fact, the material needed to make coolers didn't even exist until 1944.
While we rely on coolers today to keep our food and beverages cold for various outdoor activities – they do so much more. Coolers save lives during disasters by carrying food (cold or hot) to areas affected by loss of power. Sporting events, fundraisers, and parades run more smoothly when volunteers bring their coolers along. They also keep medications at the proper temperature during shipping.
Of course, the combination of durable portability makes the cooler an essential tool in many ways. It is our spare seat, prep station, and umbrella anchor, too. Despite the wear and tear endured, they faithfully provide us with an ice-cold drink on a hot day – until the beverages run out.
HOW TO OBSERVE #NationalCoolerDay
The first part is easy. Locate your cooler. National Cooler Day reminds us that sometimes we loaned our cooler to a friend, or it might be time to get a new one – a cooler that is.
Part two, fill it up with all your favorite beverages and food.
The final step is to have fun with your friends and family while sharing it all using #NationalCoolerDay on social media.

NATIONAL COOLER DAY HISTORY
In 2019, RTIC Outdoors founded National Cooler Day to kick off the Memorial Day weekend by recognizing coolers as the Summer essential that makes getting away, helping out and celebrating so much easier.
The Registrar at National Day Calendar proclaimed National Cooler Day in May of 2019 to be observed the Friday before Memorial Day annually.
About RTIC Outdoors
Entrepreneurial twin brothers, John and Jim Jacobsen gained success in the cooler industry by selling their high-end products for less. They offer high-quality coolers with all of the features customers want – at a fraction of the price you can buy in a retail outlet. How? By cutting out the big box retailers, using word of mouth, & social media to promote their coolers.
In the three years since launching RTIC Coolers—now known as RTIC Outdoors—the duo's ultimate goal remains the same; provide high-quality, affordable products for all.
"It's about the adventure, and how you can take RTIC along—spend the money on the adventure, not on the gear." -John Jacobsen

NATIONAL BEEF BURGER DAY
If you hear a sizzle and your mouth begins to water, it just might be National Beef Burger Day! On May 28th and all summer long, there's no better time to enjoy a juicy beef burger. The day is all about kicking off the grilling season and honoring America's favorite grilling protein – beef!
A beef burger starts with real ground beef on a bun or between two slices of bread. And don't forget the toppings like cheese, onions, pickles, and condiments. Each one allows for the perfect customization – the mouthwatering possibilities are endless. Of course, some of us like ours double stacked, and others prefer them spicy. Add those seasonings, too, if you want. What's really important is what's in the middle – that delicious beef burger.
HOW TO OBSERVE #NationalBeefBurgerDay
You know what to do! It's summer, so start grilling those beef burgers. Share your favorite recipes or find some mouthwatering ones from BeefItsWhatsForDinner.com. We can see you now, the master of the grill, taking charge, and taking orders, too. Be sure to share your favorite beef burgers using #NationalBeefBurgerDay on social media.
NATIONAL BEEF BURGER DAY HISTORY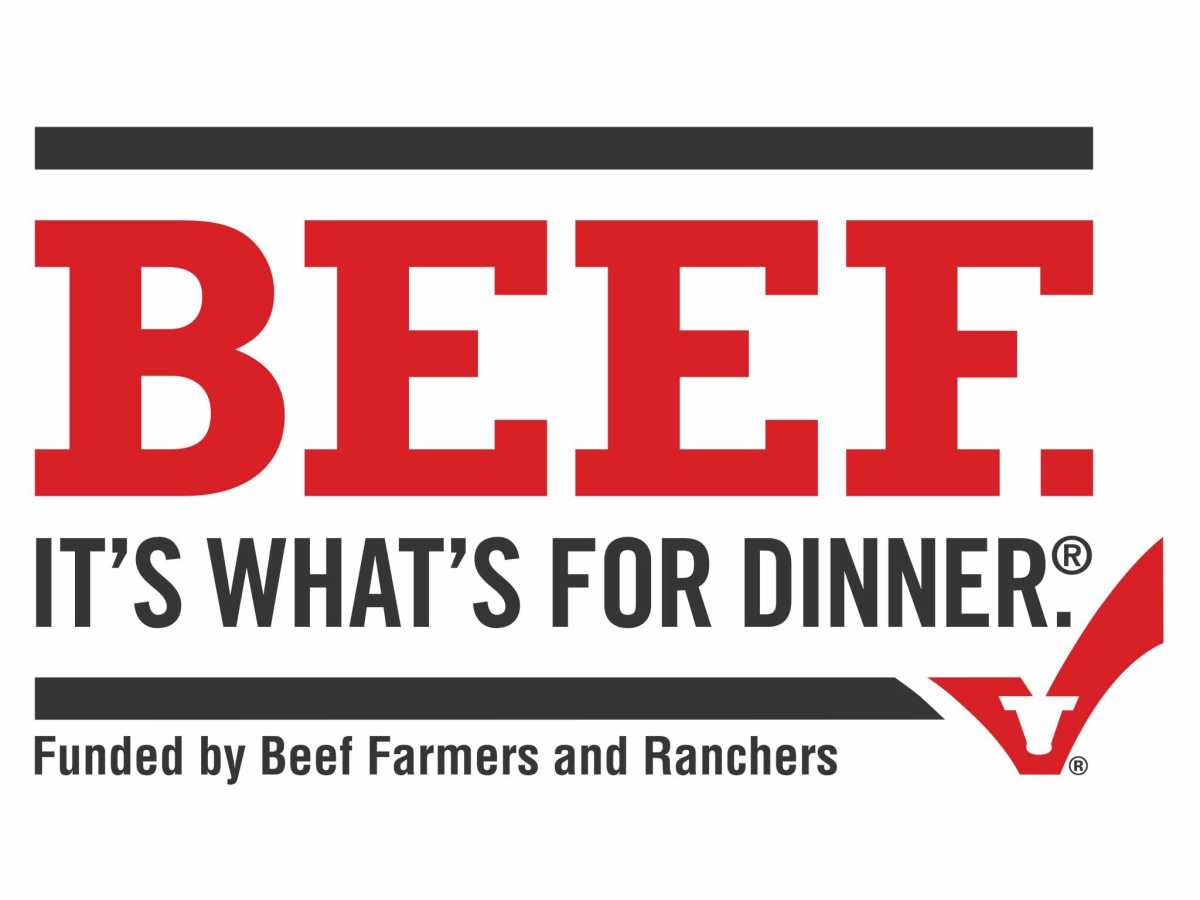 The National Cattlemen's Beef Association, a contractor to the Beef Checkoff and manager of the Beef. It's What's For Dinner. brand, founded National Beef Burger Day in 2020 to celebrate America's favorite grilling protein and to kick off summer with delicious recipes, too.
On May 26, 2020, the Registrar at National Day Calendar proclaimed the celebration to be observed on May 28th, annually.
NATIONAL BRISKET DAY
Every year on May 28th, National Brisket Day celebrates one of the nine prime cuts of beef. Brisket comes from the breast or lower chest of beef or veal and when prepared correctly, renders both flavor and tenderness.
Brisket is a tough and relatively inexpensive cut of meat. While it requires some patience to cook brisket to tenderness, the reward is well worth the effort. Select a well-marbled cut of meat. The fat will keep the brisket moist and add flavor to the final product. Season it well and give it a dark sear. This will seal in the juices. Cook it slow and cook it long.
It can be cooked in the oven or over indirect heat over charcoal or wood. Many times oak, pecan, hickory, or mesquite is added to the other hardwoods to enhance the flavor. Brisket will be fork tender when it is fully cooked and is then served with or without a sauce.
If you have the grill fired up, go ahead and add some sweet corn and cauliflower, too. Both love the grill and they also complement brisket very well. There are plenty of recipes on the internet that will satisfy all sorts of tastes. Coleslaw and pasta salad also goes well with brisket. Add fresh fruit for this holiday. Depending on where you live, watermelon might be coming into season, but a fresh Waldorf salad would fit the bill, too.
HOW TO OBSERVE #NationalBrisketDay
How do you prepare your brisket? Share your tips and recipes. While you're at it, explore other recipes and flavors, too. If you don't have a brisket recipe, enjoy this Bangin' Smokey Beef Brisket recipe.
Use #NationalBrisketDay to post on social media.
NATIONAL BRISKET DAY HISTORY
National Day Calendar continues researching the origins of this smoking hot holiday.
On Deck for May 29, 2021
National Days
International Days
May 28th Celebrated (and Not So Celebrated) History
1897
Pearl B. Wait introduces his gelatin dessert named Jell-O. However, his efforts to turn a profit failed, and he later sold the business to Orator F. Woodward who marketed the jiggly treat to success.
1928
Chrysler Corporation and Dodge Brothers, Inc. merge.
1934
Olivia Dionne delivers the first documented set of quintuplets to survive. Born two months premature in Callander, Ontario, Canada, the five girls lived to adulthood. Their father was Elzire Dionne.
1937
Founded by the German Labour Front under the Nazi Party, Volkswagen is established in Berlin. After World War II, the company became a trustee of the British Military Government.
Recipe of the Day
Garlic Gazpacho
Prep: 30 minutes
Cook: This soup is served cold
Total Prep: 30 minutes
Servings: 12

Ingredients:
2 cloves garlic
6 large tomatoes, peeled
1 large tomato, unpeeled
1 large onion
1 each green bell peppers
2 small cucumbers
½ cup olive oil
½ cup lemon juice
3 cups tomato juice, chilled
1 dash salt
1 dash cayenne pepper
Instructions:
In a food processor, blend peeled tomatoes and garlic.
Add 1/4 of peppers and 1/4 of onions and 1/2 of cucumber and blend. Chill mixture for 1 hour.
Chop the remaining tomato and julienne the remaining vegetables. Cover and chill.
Just before serving, blend olive oil, lemon juice, salt, cayenne, and tomato juice in blender. Combine with chilled mixture.
Ladle into soup bowls and garnish with remaining vegetables.
Serve with crusty bread, such as a baguette.
May 28th Celebrated (and Not So Celebrated) Birthdays
Jim Thorpe – 1887
All-around athlete and Olympian, Jim Thorpe competed in 15 events during the 1912 Summer Olympics in Stockholm, Sweden. He became the first Native American to earn an Olympic gold medal when he took first place in both the pentathlon and decathlon. Thorpe also made a solid showing in the other 13 events. However, the International Olympic Committee (IOC) stripped Thorpe of his medals after learning he had played minor-league baseball, a violation of the amateurism rule.
Thorpe would go on to play professional football and basketball proving once again that his abilities stretch from field to court and beyond.
In October 1982, the IOC added James Thorpe's name to the list of 1912 crowned Olympic champions and delivered two replica medals to his family. However, the IOC noted that the official report of the games would not be modified.
Ian Fleming – 1908
In 1953, the British writer and naval intelligence office published his first James Bond novel, Casino Royale.
Jerry West – 1938
Fourteen-time NBA All-Star Jerry West played brilliantly for the LA Lakers. Considered one of the greatest guards in NBA history, West was elected to the Basketball Hall of Fame in 1980.
Gladys Knight – 1944
The award-winning singer-songwriter began her career with the Pips in the 1960s and became one of Motown's top producing groups. Some of Knight's legendary soul and R&B hits include "The Way We Were," "Missing You," "That's What Friends Are For," and "Midnight Train to Georgia."
About National Day Calendar
National Day Calendar® is the authoritative source for fun, unusual and unique National Days! Since our humble beginnings on National Popcorn Day in 2013, we now track nearly 1,500 National Days, National Weeks and National Months. In addition, our research team continues to uncover the origins of existing National Days as well as discover new, exciting days for everyone to celebrate.

There's a celebration for everyone. While National Road Trip Day satisfies the itch to wander, many pet days let us share our love of animals. National 3-D Day and National Astronaut Day honor the advancement of technology, too. Every food day you can imagine (National Avocado Day, for example), will keep you celebrating, also!
Be sure to stay in the know by signing up for our e-mail updates. Also, follow us on Facebook, Twitter, and Instagram.
Our Ambassador Program is another way #CelebrateEveryDay®! Whether you become an ambassador or follow one of the savvy ambassadors, their fun videos and posts will keep you prepared for every holiday.