(Last Updated On: May 22, 2023)
MAY 27, 2023 | NATIONAL GRAPE DAY | NATIONAL GRAPE POPSICLE DAY | NATIONAL CELLOPHANE TAPE DAY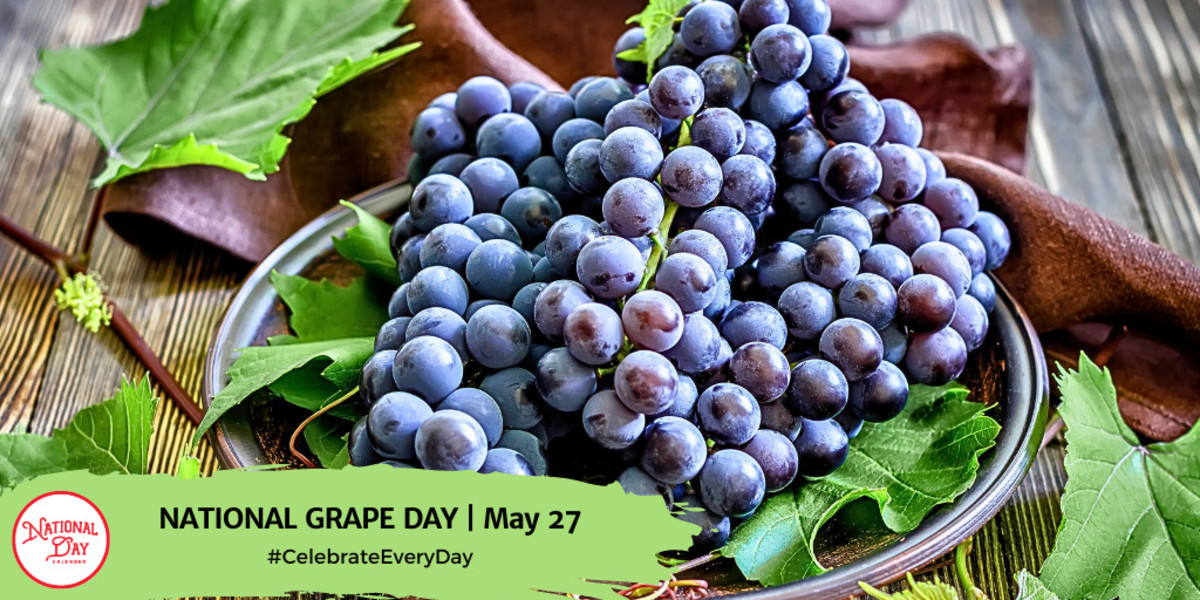 NATIONAL GRAPE DAY
Today is May 27 and we are celebrating the sweetness of National Grape Day by encouraging everyone enjoy one of natures most delicious foods. Read more…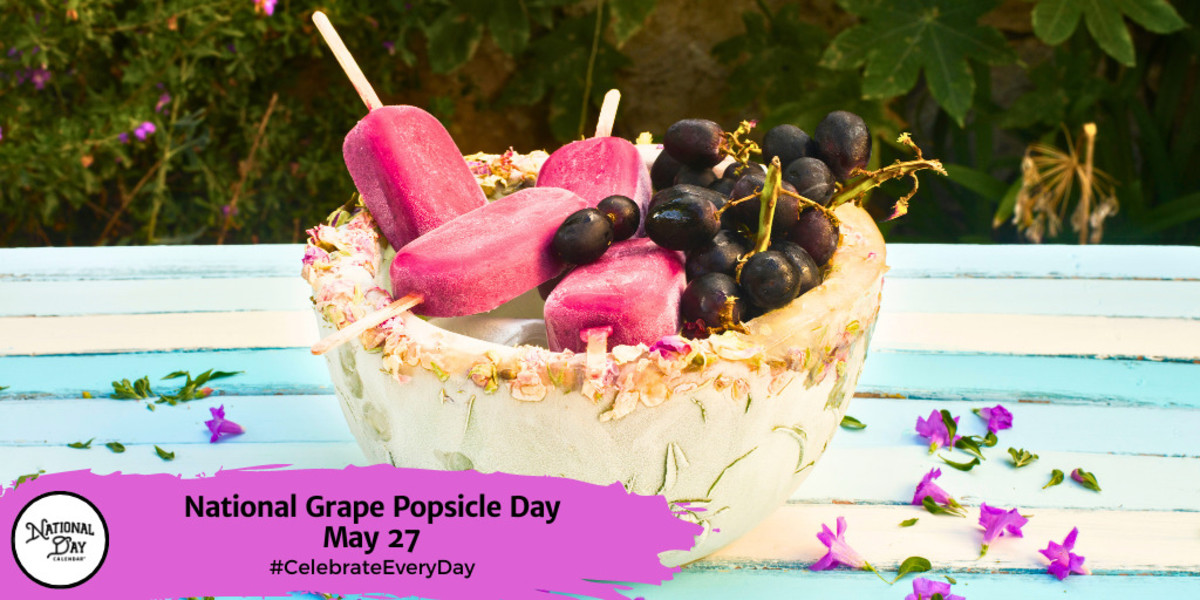 NATIONAL GRAPE POPSICLE DAY
Since summer is just around the corner, May 27th calls for warm weather, sunshine, and National Grape Popsicle Day. Read more…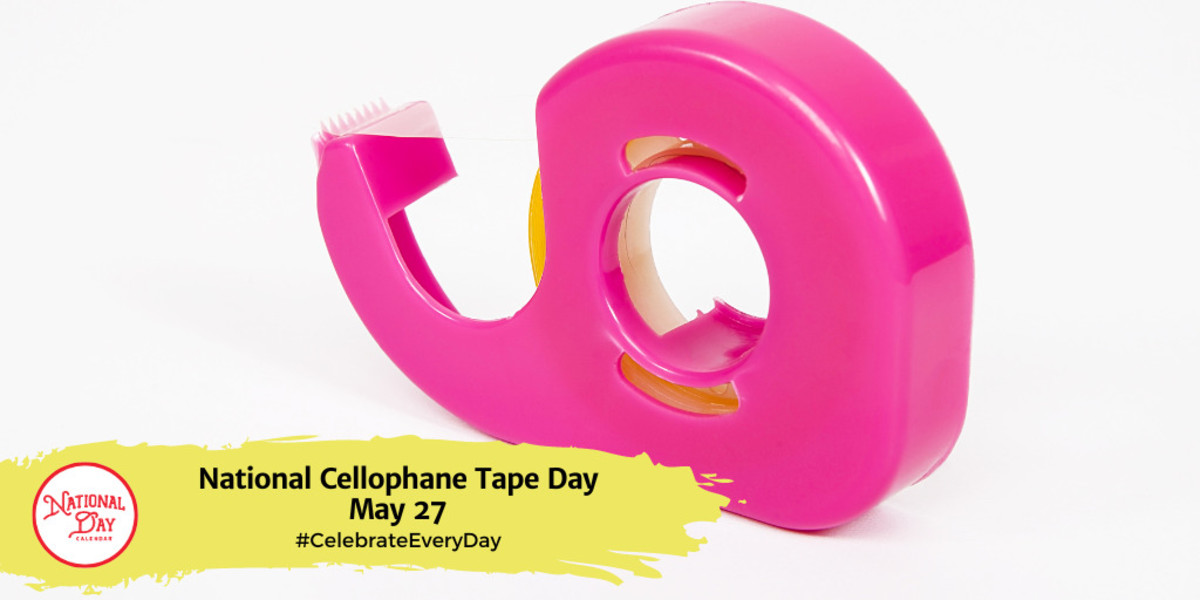 NATIONAL CELLOPHANE TAPE DAY
It could be a sticky situation on May 27th as we recognize National Cellophane Tape Day. Can you imagine where we would be without this invention? Wrapping presents would be slightly more difficult without it. Read more…
On Deck for May 28, 2023
National Days
National Beef Burger Day
National Hamburger Day
National Brisket Day
Recipe of the Day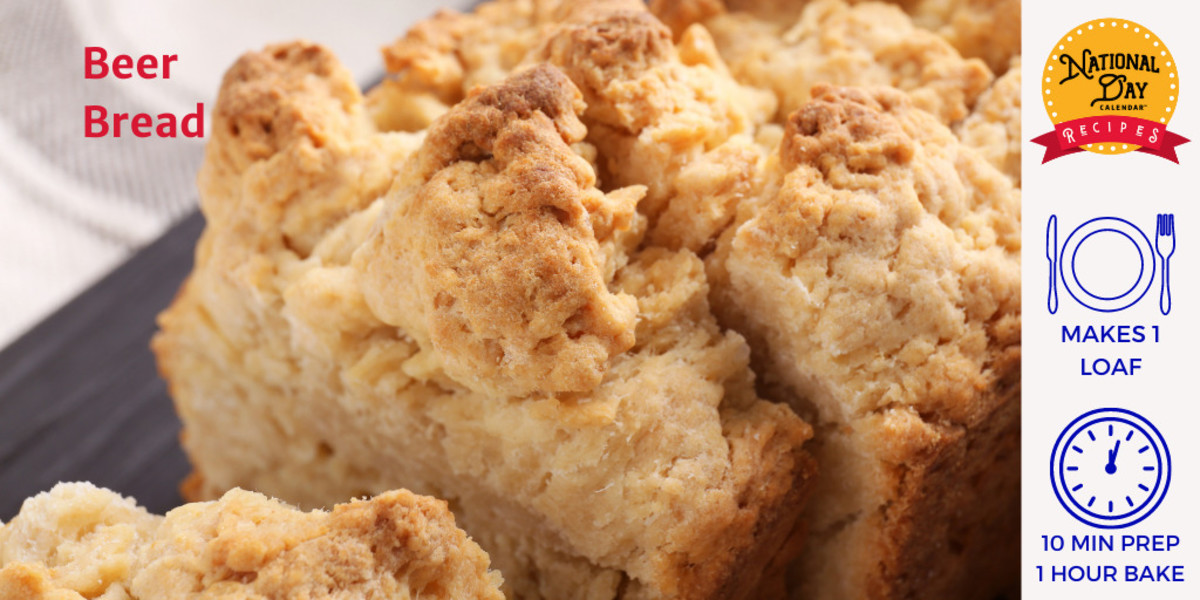 Beer Bread
Prep: 10 minutes
Cook: 1 hour
Servings: 1 loaf
Ingredients:
3 1/2 cups self-rising flour
1/3 cup sugar
1 egg
1 can beer
Instructions:
Heat oven to 350°F. Spray a loaf pan with cooking oil.
In a medium bowl, mix all ingredients. Pour into prepared loaf pan. Bake for 1 hour or until a toothpick inserted into the center comes out clean.
Recipe credit: Michele S. – North Dakota
May 27th Celebrated History
1931
Balloonists Paul Kipfer and Auguste Piccard rode their balloon 10 miles up into the sky. They were the first humans to travel to the stratosphere.
1933
Beams of light from the star Arcturus helped to open the "Century of Progress" Chicago World's Fair. Four telescopes from separate observatories captured the light and funneled the signal to Western Union Telegraph lines, closing the circuit and amplifying the rays. The beams were reflected straight up like a spotlight. At the time, scientists believed the light from Arcturus took 40 light-years to travel to Earth and the event was designed to recognize Chicago's Columbian Exposition 40 years earlier in 1893. Today we know it takes 37 light-years.
1935
San Francisco's Golden Gate Bridge opens to pedestrian traffic.
1999
Space Shuttle Discovery (STS-96) Is Launched on a 6-day Mission and the First Shuttle Docking to the International Space Station
May 27th Celebrated Birthdays
Julia Ward Howe – 1819
The American author and poet is best known for writing the "Battle Hymn of the Republic" and for inspiring the movement toward a national Mother's Day observance.
Wild Bill Hickok – 1837
Born James Butler Hickok gained a reputation as an Old West folk hero.
Rachel Carson – 1907
The American marine biologist published the book Silent Spring inspiring the environmental movement.
Vincent Price – 1911
The American actor is best known for his roles in horror and suspense films. One of his most memorable roles was Dracula. However, he also appeared in numerous other works. In 1989, Sesame Street introduces a new character inspired by Price; Vincent Twice lived in an austere mansion and hosted Mysterious Theater sketches from a velvet chair and characteristically said his name twice.
About National Day Calendar
At National Day Calendar, our mission is to spread joy and enthusiasm by celebrating the diverse and unique cultural traditions of the United States. We aim to inspire individuals, families, and communities to come together and enjoy the many fun and festive national days that mark our calendar year. Whether it's indulging in a favorite food, hitting the beach, or simply taking a moment to appreciate the things we love about our country and culture, we believe that National Days provide an opportunity for people to connect and find happiness in the shared experiences that make us all human.
Through our platform, we strive to create a sense of community and promote the joy of celebration by highlighting and commemorating the many national days that bring us together.