(Last Updated On: May 22, 2023)
MAY 26, 2023 | NATIONAL ROAD TRIP DAY | NATIONAL COOLER DAY | NATIONAL PAPER AIRPLANE DAY | NATIONAL DON'T FRY DAY | NATIONAL BLUEBERRY CHEESECAKE DAY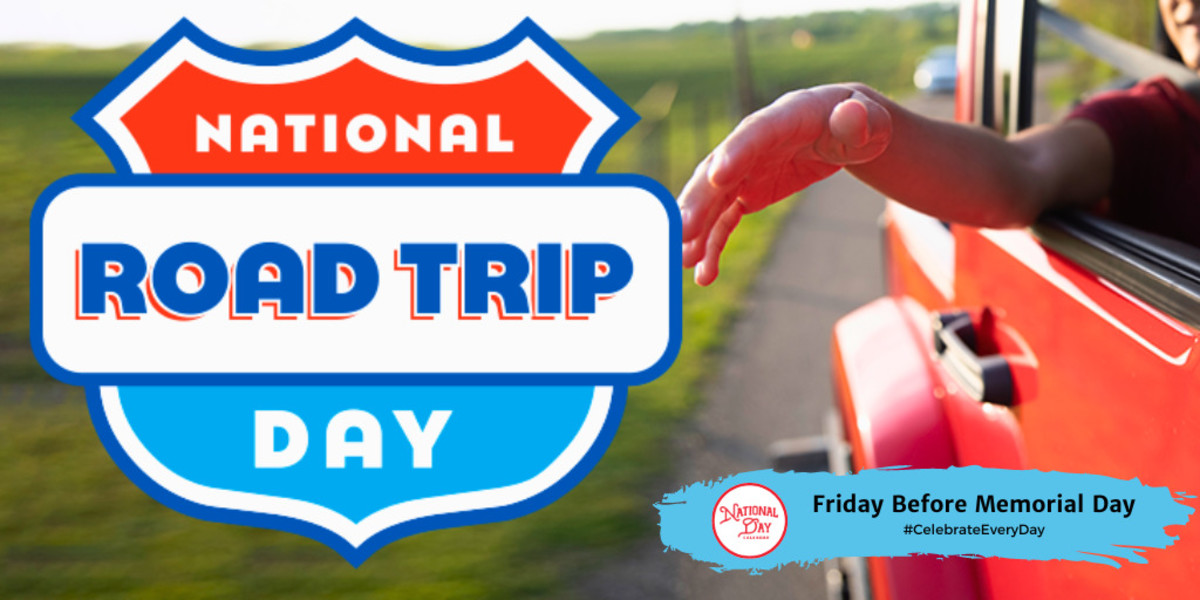 NATIONAL ROAD TRIP DAY
The Friday before Memorial Day is declared National Road Trip Day and serves as the official kickoff of the summer road trip season. Millions of Americans hit the road each year over the long weekend to visit friends and family, while paying tribute to our American heroes. Read more…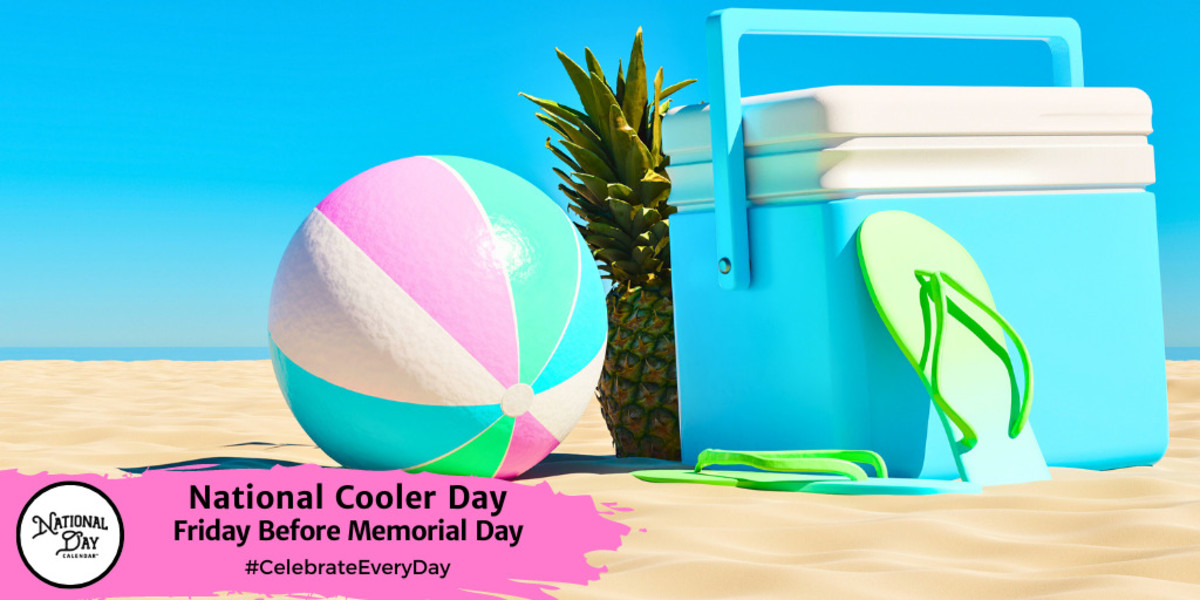 NATIONAL COOLER DAY
What more could you need than a cold drink for the official launch of summer? Something to keep it cold, of course! National Cooler Day, the Friday before Memorial Day, makes staying cool easy this summer. Read more…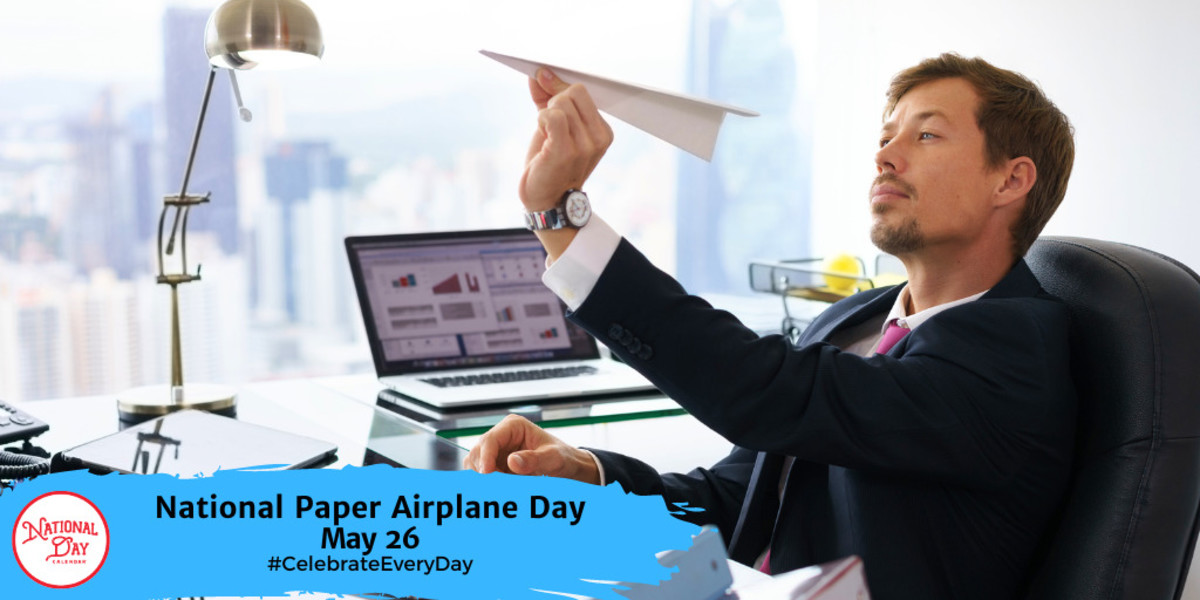 NATIONAL PAPER AIRPLANE DAY | MAY 26
On May 26th each year, National Paper Airplane Day honors the simple aeronautical toy that has been around for thousands of years. Read more…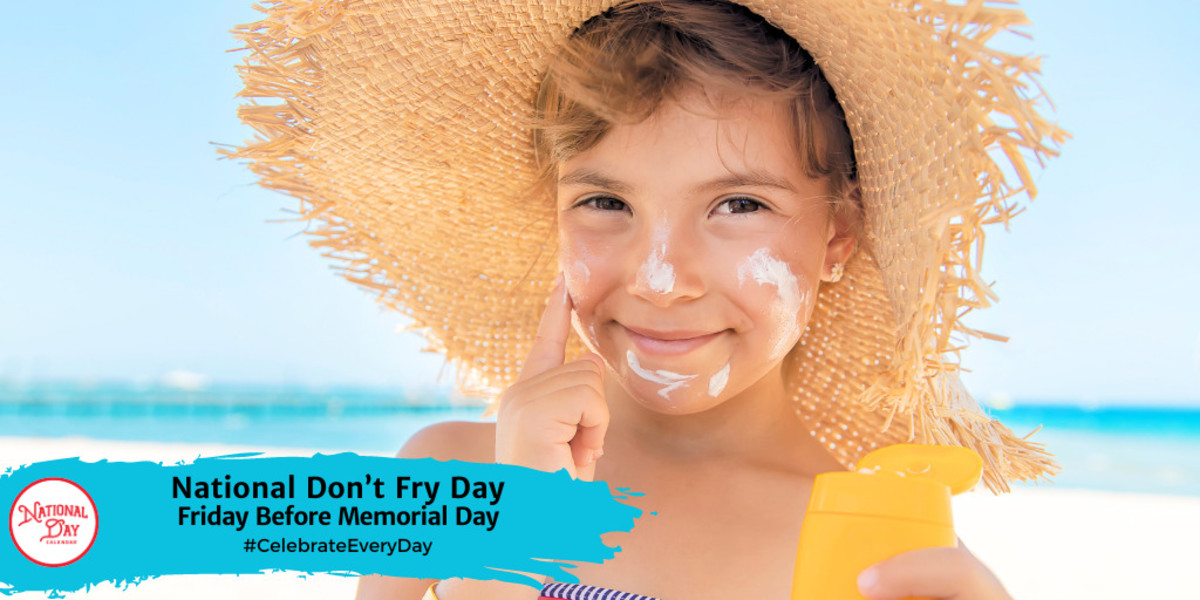 NATIONAL DON'T FRY DAY
Each year on the Friday before Memorial Day, National Don't Fry Day aims to raise awareness of all the risks of overexposure to the sun.  It is important for everyone to remember to use sun protection and sun safety practices. Read more…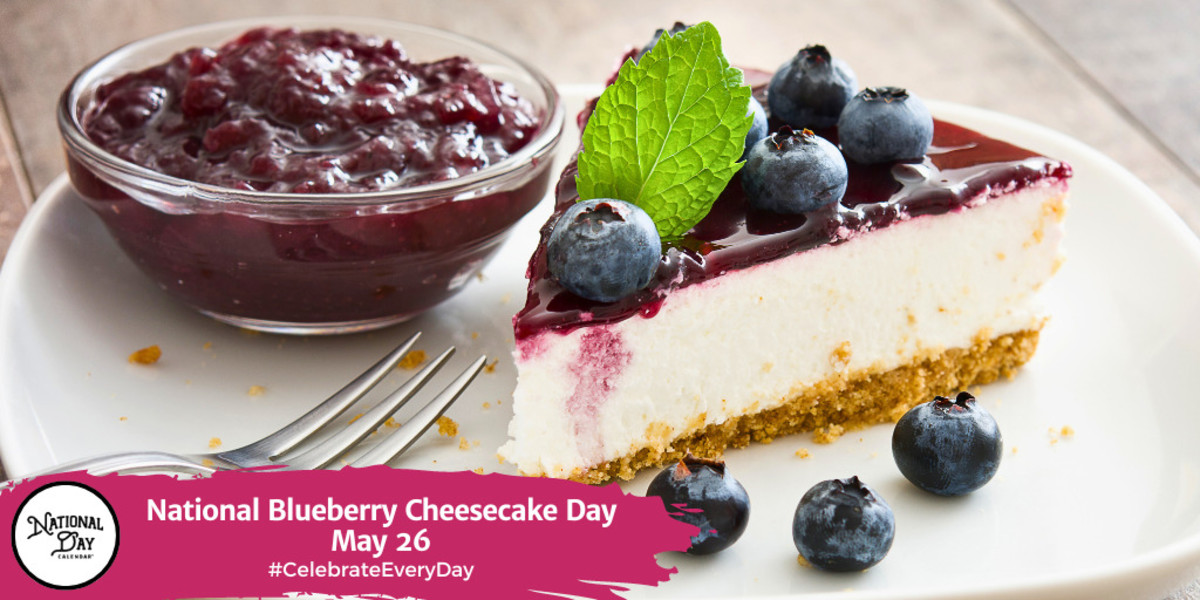 NATIONAL BLUEBERRY CHEESECAKE DAY | MAY 26
On May 26th, two of the calendar's favorite foods come together on National Blueberry Cheesecake Day. We've scattered blueberries and cheesecakes throughout these pages in scrumptious celebration. But one day a year they join forces in perfect, delicious harmony. Read more…
On Deck for May 27, 2023

National Days
National Grape Day
National Grape Popsicle Day
National Cellophane Tape Day
Recipe of the Day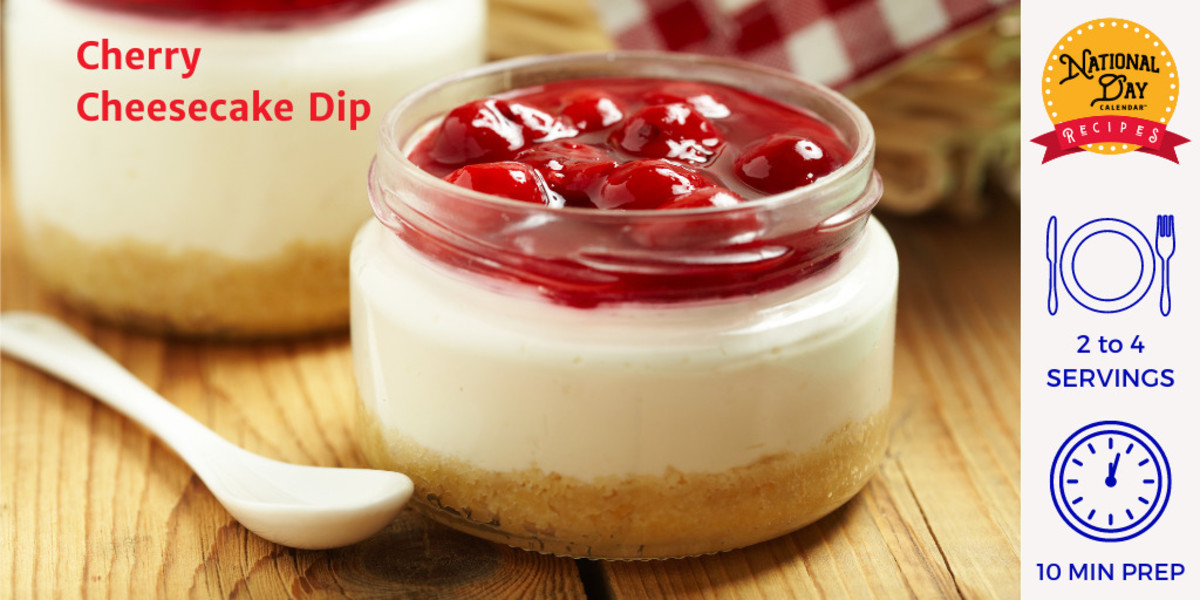 Cherry Cheesecake Dip
Prep: 5 minutes
Total Prep: 5 minutes
Servings: 2 to 4
Ingredients:
1 – 8 oz block of cream cheese softened
1 – 7 oz jar marshmallow cream
1 – 8 oz tub of whipped topping
1 – 21 oz can cherry pie filling
Graham crackers, vanilla wafers, or animal crackers
Instructions:
In a medium bowl, mix cream cheese and marshmallow cream together until well combined.
Add whipped topping and mix until just incorporated.
Pour the mixture into a 9-10 inch pie plate or a serving dish the same diameter.
Spread the cherry pie filling over the cheesecake mixture evenly.
Chill until served.
Dip with animal crackers, graham crackers or vanilla wafers.
May 26th Celebrated History
1865
American Civil War officially ends when General Simon Bolivar Buckner of the Army of Trans-Mississippi enters terms of surrender.
1897
Author Bram Stoker publishes Dracula. The book launches Gothic Fiction as a genre and stirred the world's fascination with vampires.
1938
Congressman Martin Dies Jr. establishes the House Un-American Activities Committee to investigate Americans' communist activities.
2021
A full supermoon and lunar eclipse displays during the early morning hours across the western United States.
May 26th Celebrated Birthdays
Dorothea Lange – 1895
The American photographer and photojournalist documented The Great Depression in the United States with photography. One of her most iconic images is Migrant Mother, a photo of Florence Owens Thompson, a young mother facing a stark reality that defined the era.
Aaron Douglas – 1899
A prominent artist during the Harlem Renaissance, Aaron Douglas illustrated several novels, Harper's and Vanity Fair. He also created several murals around the country including Fisk University in Nashville and Schomburg Center for Research in Black Culture in New York. Visit www.nga.gov to view Into Bondage (1936).
Marion Mitchell Morrison – 1907
Marion Mitchell Morrison, otherwise known as John Wayne, began his acting career under the guidance of director John Ford. Noted for his Westerns, John Wayne also took on war and political dramas. Nominated for three Academy Awards, The Duke would earn Best Actor for the Western True Grit in 1969.
Peggy Lee – 1920
Jazz singer, Peggy Lee, shared her Fever for music and got her big break when she began to sing for Benny Goodman. Nominated for 12 Grammys, Lee won for Best Contemporary Vocal Performance for "Is That All There Is?" in 1969. In 1999, Lee was inducted into the Songwriters Hall of Fame.
Miles Davis – 1926
The award-winning American jazz musician gained recognition in the 1970s for his performances and recordings. His innovative style gained him respect, and his music still influences artists today.
Stevie Nicks – 1948
Solo artist, Stevie Nicks, is best known for her vocals with the band Fleetwood Mac.
Sally Ride – 1951
In June 1983, Sally Ride became the first American woman in space. Aboard the space shuttle Challenger, Ride completed a week-long mission launching communication satellites. She later would become a champion of science education.
About National Day Calendar
At National Day Calendar, our mission is to spread joy and enthusiasm by celebrating the diverse and unique cultural traditions of the United States. We aim to inspire individuals, families, and communities to come together and enjoy the many fun and festive national days that mark our calendar year. Whether it's indulging in a favorite food, hitting the beach, or simply taking a moment to appreciate the things we love about our country and culture, we believe that National Days provide an opportunity for people to connect and find happiness in the shared experiences that make us all human.
Through our platform, we strive to create a sense of community and promote the joy of celebration by highlighting and commemorating the many national days that bring us together.