(Last Updated On: May 25, 2023)
MAY 25, 2023 | INTERNATIONAL PLASTIC FREE DAY | NATIONAL WINE DAY | GEEK PRIDE DAY | WORLD THYROID DAY | NATIONAL TAP DANCE DAY | NATIONAL BROWN-BAG-IT DAY | NATIONAL MISSING CHILDREN'S DAY | TOWEL DAY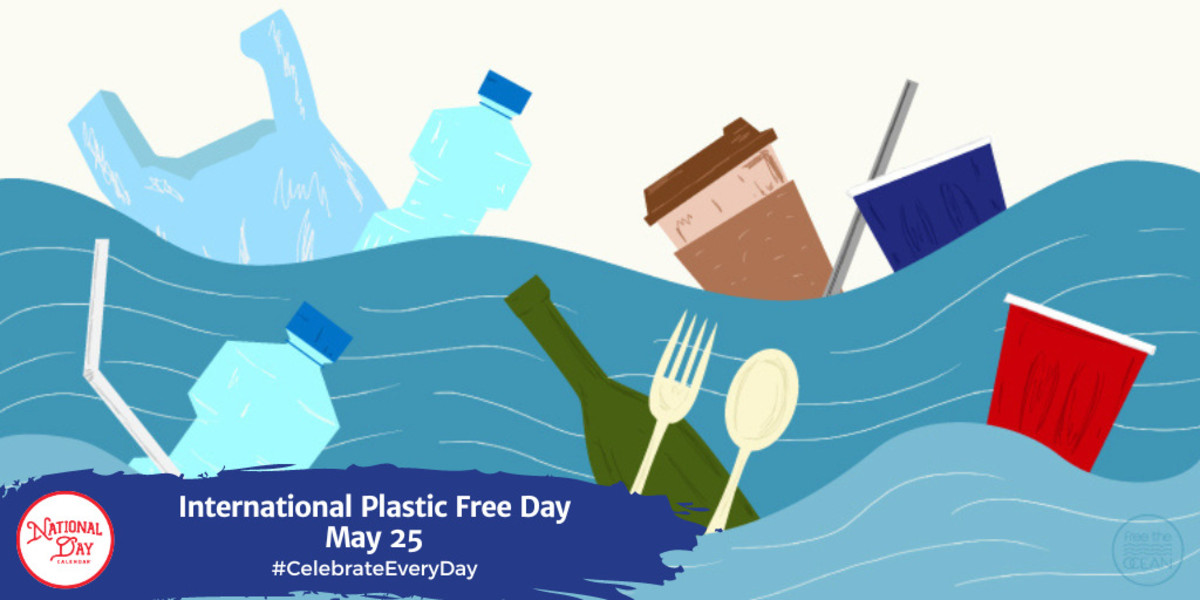 INTERNATIONAL PLASTIC FREE DAY
International Plastic Free Day is a call to action and brings attention to the plastic we use every day. On May 25th, commit to using no single-use plastic for one day (including bottles, take-out food containers, utensils, bags and wrappers.) Read more…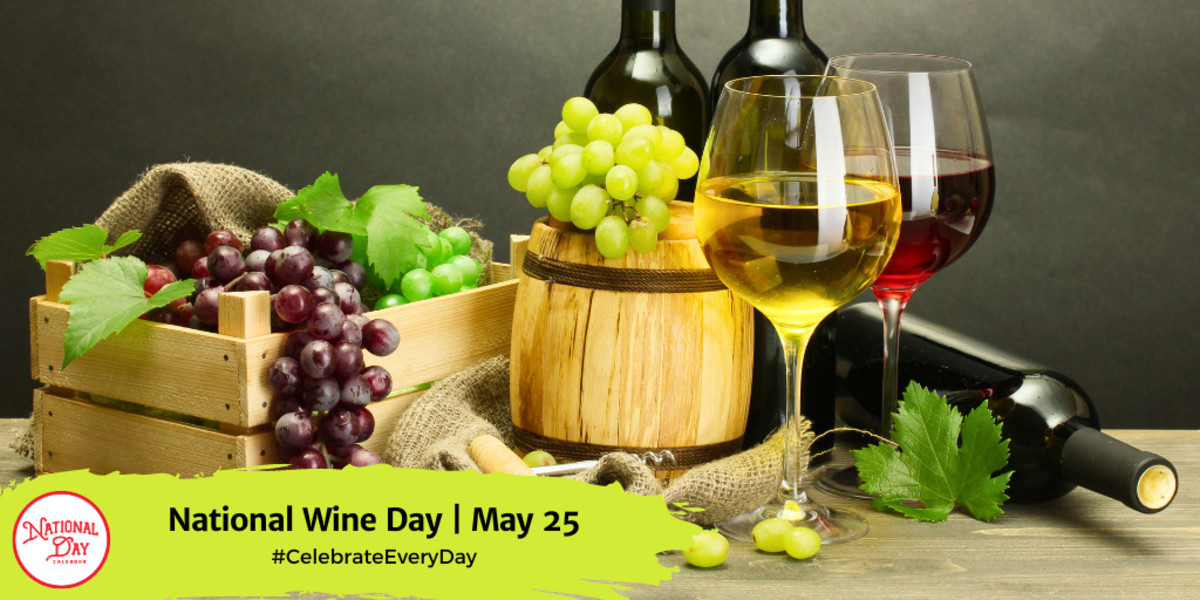 NATIONAL WINE DAY
On May 25th each year, wine lovers everywhere pour a glass of their favorite wine to celebrate National Wine Day. Whether it is Red or White, the sound of glassing "clinking" will be heard around the world today. Read more…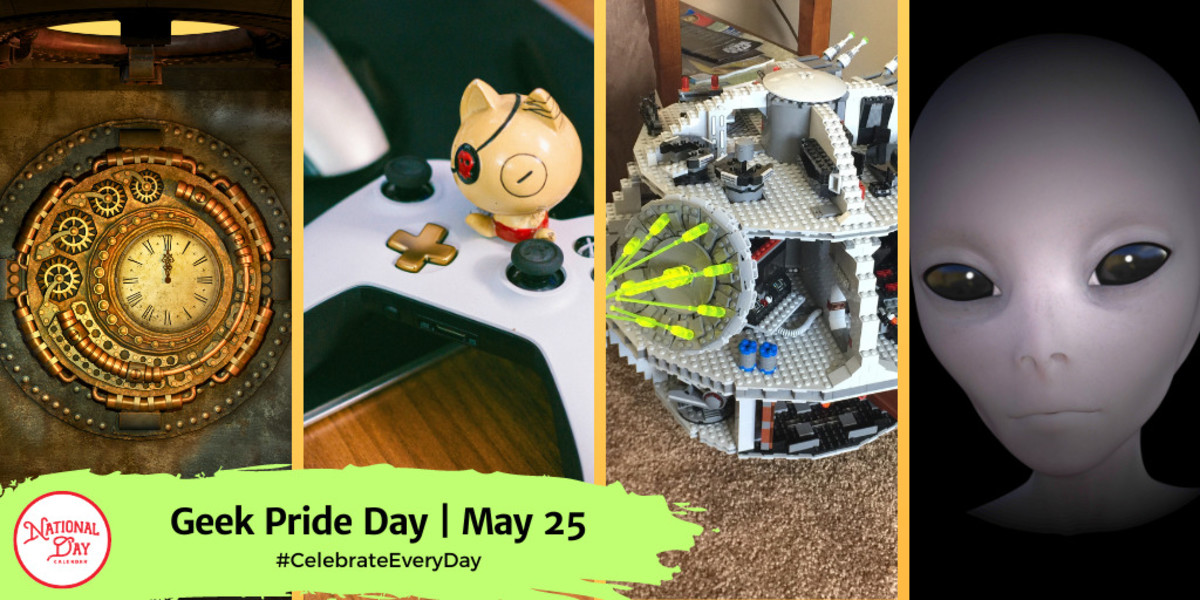 GEEK PRIDE DAY
Get your geek on! Let your geek flags fly on May 25! Geek Pride Day celebrates all things geeky. It is for those people who appreciate sci-fi, fantasy, board games, video games, comic books, cosplay, anime, steampunk, and zombies, and much more. Read more…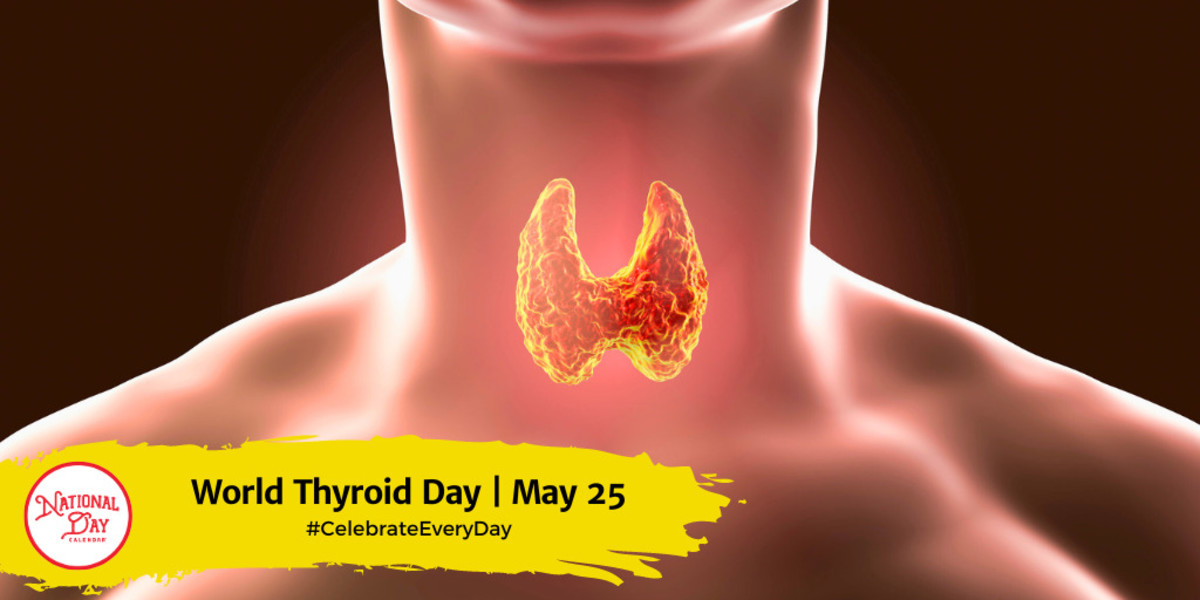 WORLD THYROID DAY
Every year on May 25th, World Thyroid Day highlights this important gland in the body that causes widespread disease across the globe. The day also educates the public on the role of the thyroid in their overall health. Read more…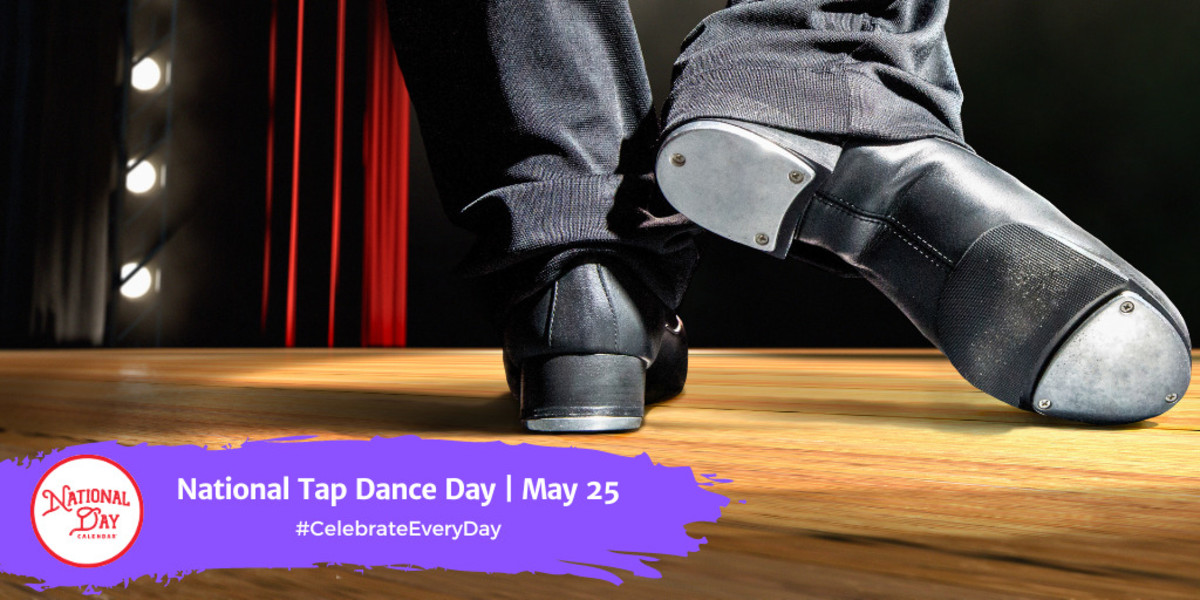 NATIONAL TAP DANCE DAY | May 25
On May 25 during National Tap Dance Day, we pay tribute to one of America's original dancing art forms. Read more...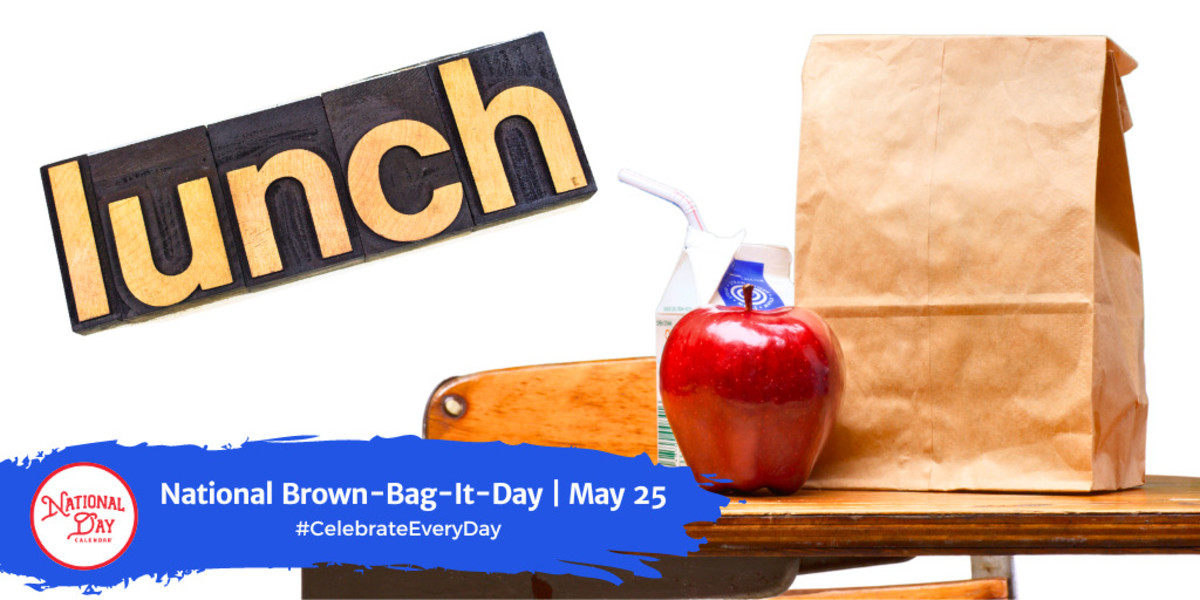 NATIONAL BROWN-BAG-IT DAY
National Brown-Bag-It-Day on May 25th each year recognizes the benefits of packing your lunch for work or school. Read more…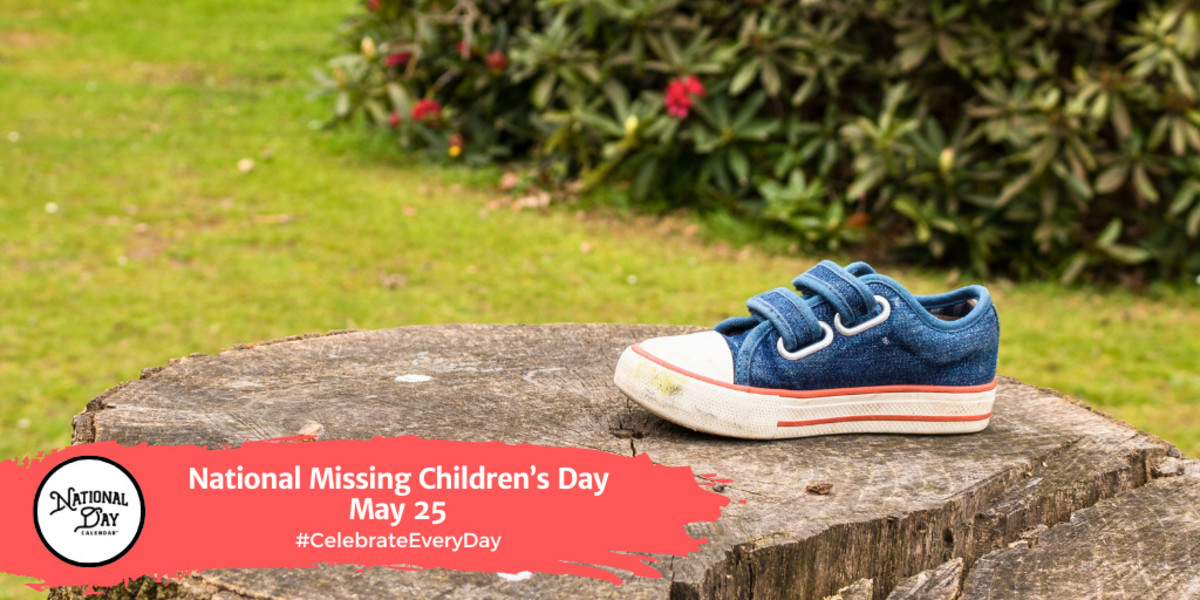 NATIONAL MISSING CHILDREN'S DAY | May 25
National Missing Children's Day on May 25th each year shines a spotlight on child safety. The day also honors the dedicated professionals who work tirelessly protecting children around the country. Read more…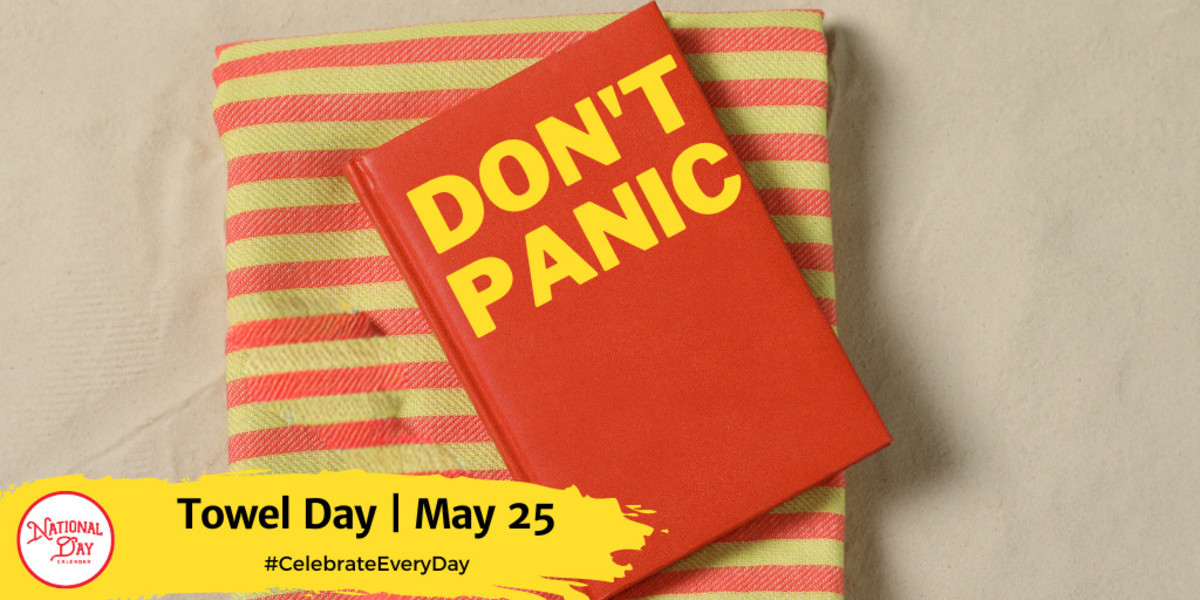 TOWEL DAY
Observed annually by fans of Douglas Adams, Towel Day commemorates the work of the author most known for his series The Hitchhiker's Guide to the Galaxy. Read more…
On Deck for May 26, 2023
National Days
National Paper Airplane Day
National Road Trip Day
National Cooler Day
National Blueberry Cheesecake Day
National Don't Fry Day
Recipe of the Day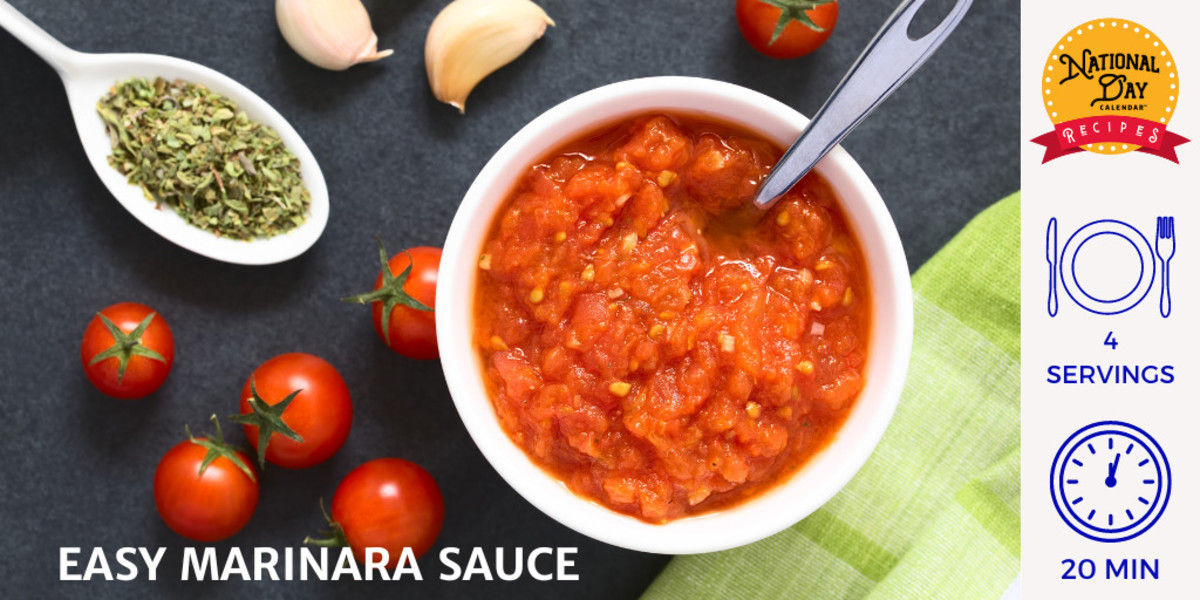 EASY MARINARA SAUCE
Prep: 5 minutes
Cook: 15 minutes
Total: 20 minutes
Serves: 4
Ingredients
2 14-ounce cans of diced tomatoes
1 6-ounce can tomato paste
1 clove garlic, minced
1 tablespoon fresh basil, chopped
1/2 tablespoon fresh oregano, chopped
Instructions
In a medium saucepan, add diced tomatoes, tomato paste, garlic, basil, and oregano. Bring to a simmer.
Use over pasta, as a dipping sauce, in lasagna or use as a base for soups. This recipe can also be frozen for easy meal prep during the week.
May 25th Celebrated History
1935
Babe Ruth hits the final home run of his career. At 714 home runs, Ruth's career record stood until April 8, 1974, when Hank Aaron hit his 715th home run.
1940
Howard Florey, Ernst Chain, and Norman Heatley conducted a test of Alexander Fleming's "mold juice." The three scientists injected eight mice with a deadly dose of streptococci. Four of the mice received an injection of penicillin. The four mice that received the penicillin were alive the next day. In 1945, Alexander Fleming, the microbiologist who discovered penicillin, Howard Florey and Ernst Chain equally shared the Nobel Prize for Physiology or Medicine "for the discovery of penicillin and its curative effect in various infections diseases.
1977
The George Lucas-directed film, Star Wars, opens in U.S. theatres.
1986
Ken Kragen, the USA for Africa president in 1986, held a nationwide fundraiser for hunger called Hands Across America. From Battery Park in Manhattan and stretch across the Heartland to Long Beach, California. Participants held hands for 15 minutes and sang "We Are The World," "America the Beautiful," and the event's song, "Hand's Across America." The event raised $15 million for hunger after many expenses. In 2021, the event was revived again as a virtual event to raise funds for hunger and celebrating the 30th anniversary of the original event while bringing the country together again. The virtual event takes place on Tuesday, May 25, 2021.
May 25th Celebrated Birthdays
Ralph Waldo Emerson – 1803
The American poet, essayist, and Transcendentalist published his first book, Nature, in 1836 where he expressed his philosophy.
Bill "Bojangles" Robinson – 1878
The legendary American tap dancer and entertainer began his career in vaudeville but in the 1920s, Robinson found his way to Broadway and a huge success. In the 1930s, his star value grew on the silver screen.
Caro Crawford Brown – 1908
Caro Crawford Brown's investigative reporting is credited with helping to end boss rule controlled by Archer Parr in Duval County and surrounding counties in Texas. In 1955, Caro earned a Pulitzer Prize for local reporting.
Frank Oz – 1944
The talented performer brought to life some of the most lovable fictional characters in television and film. From the Muppet show to Sesame Street and the Dark Crystal, Oz earned numerous awards for his work.
About National Day Calendar
At National Day Calendar, our mission is to spread joy and enthusiasm by celebrating the diverse and unique cultural traditions of the United States. We aim to inspire individuals, families, and communities to come together and enjoy the many fun and festive national days that mark our calendar year. Whether it's indulging in a favorite food, hitting the beach, or simply taking a moment to appreciate the things we love about our country and culture, we believe that National Days provide an opportunity for people to connect and find happiness in the shared experiences that make us all human.
Through our platform, we strive to create a sense of community and promote the joy of celebration by highlighting and commemorating the many national days that bring us together.