(Last Updated On: May 19, 2023)
MAY 23, 2023 | NATIONAL LUCKY PENNY DAY | NATIONAL TAFFY DAY | INTERNATIONAL DAY TO END OBSTETRIC FISTULA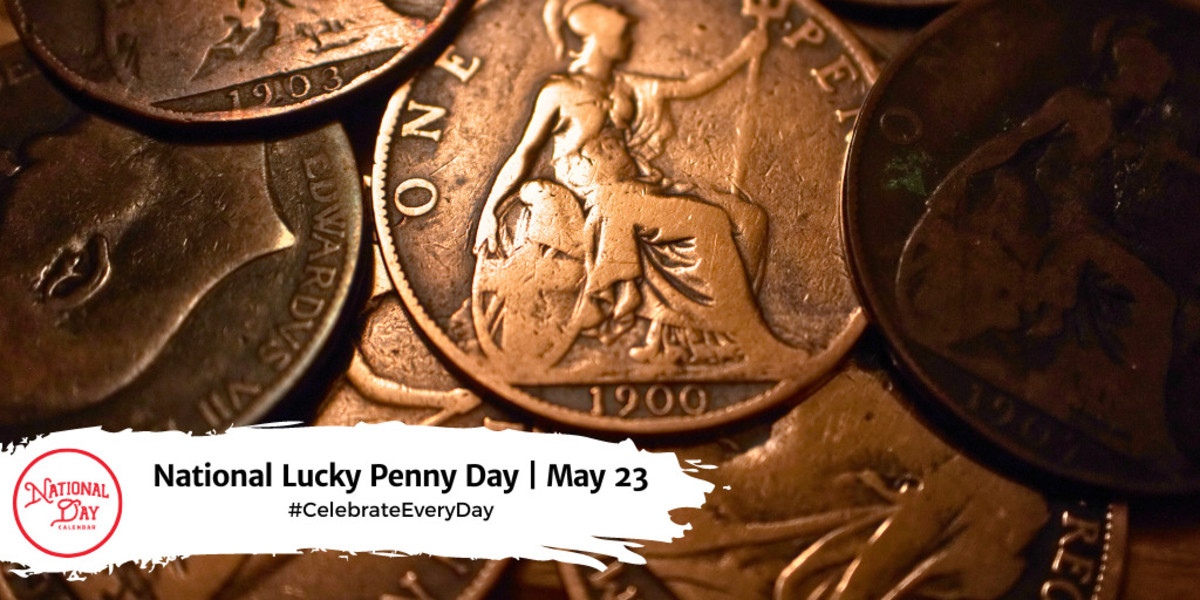 NATIONAL LUCKY PENNY DAY
On May 23rd, National Lucky Penny Day hopes you'll have good luck all day long. Heads or tails, does it matter which side you find your penny? Read more…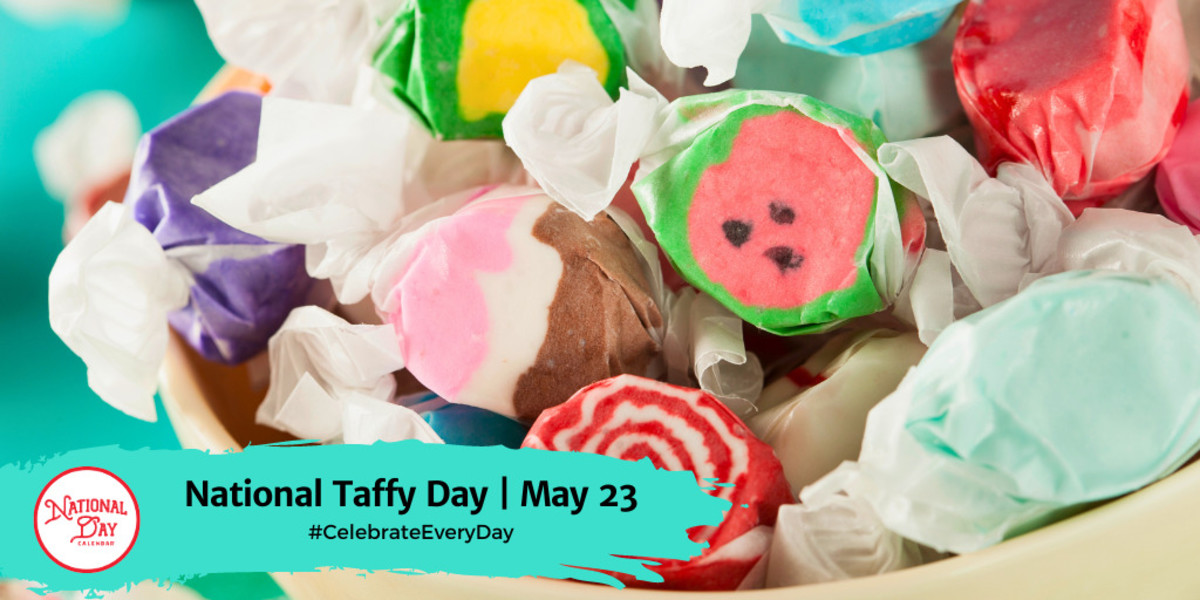 NATIONAL TAFFY DAY
May 23rd celebrates a mouth-watering confection on National Taffy Day. Taffy candy has been made and sold for many years and has become a favorite souvenir of many vacationers. Read more…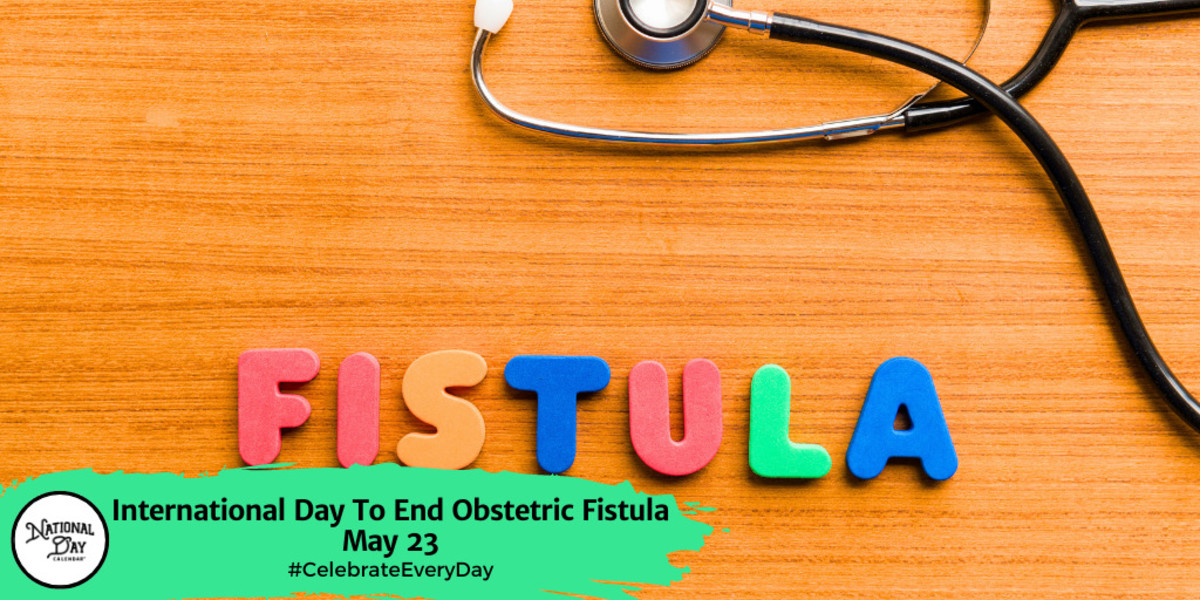 INTERNATIONAL DAY TO END OBSTETRIC FISTULA
Every year on May 23rd, the International Day to End Obstetric Fistula raises awareness of this medical issue and mobilizes worldwide support for child-bearing women. Read more…
On Deck for May 24, 2023
National Days
National Yucatan Shrimp Day
World Schizophrenia Day
National Wyoming Day
Brother's Day
Aviation Maintenance Technician Day
Emergency Medical Services For Children Day
National Escargot Day
National Scavenger Hunt Day
Recipe of the Day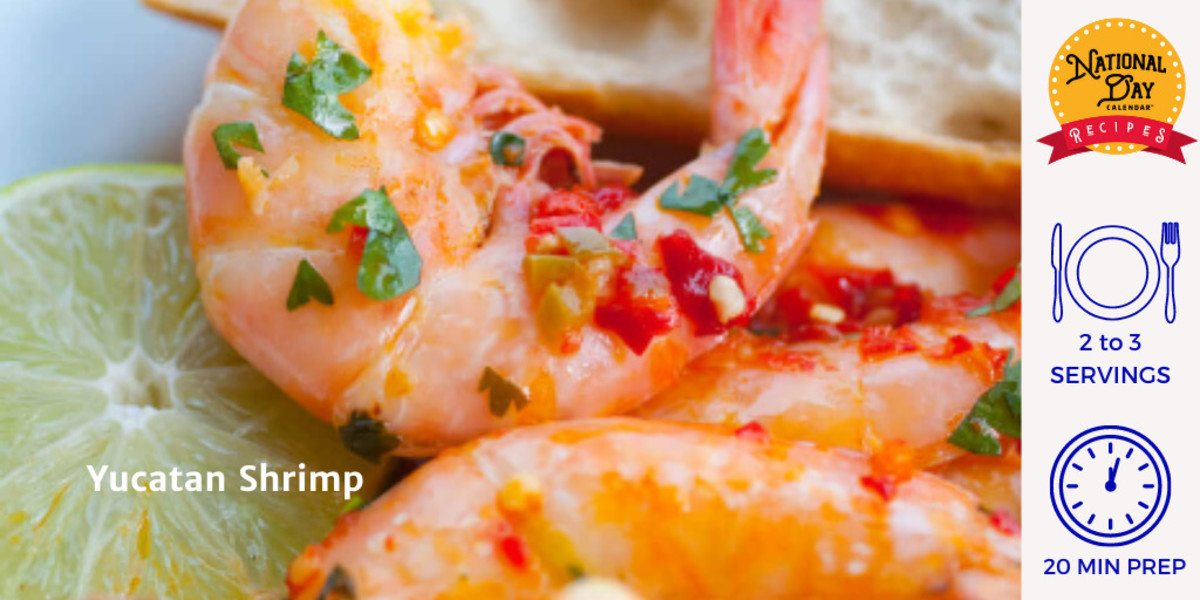 Doc Ford's Yucatan Shrimp
Servings: 2 to 3
Prep Time: 20 Minutes
Ingredients
1lb of fresh Gulf Shrimp
8 oz of Yucatan Sauce
8 tablespoons of Butter
1 Lime (optional for more zest!)
Fresh cilantro
Preparation
Boil shrimp until cooked through.
Bring Yucatan Sauce along with butter to a simmer.
Reduce heat, toss the cooked shrimp into the sauce and garnish with cilantro.
*Extra* Toast your favorite type of bread for dipping!
May 23rd Celebrated History
1895
Three new balls were insufficient to complete a game between the Louisville Colonels and the Brooklyn Bridegrooms. After three innings, no balls remained and after an 8-minute delay of the game, umpire William Betts called the game giving Brooklyn a 9-0 championship win.
1911
After 17 years of construction, President William Taft presided over the New York Public Library dedication.
1934
The notorious bank-robbing duo known as Bonnie and Clyde died in a shootout with police in Bienville Parish, Louisiana.
1962
Drs. Ronald A. Malt and J. McKhann led a team of surgeons at Massachusetts General Hospital in Boston in the first successful reattachment of a human limb. They performed the surgery on a 12-year-old boy whose arm was severed by a train.
May 23rd Celebrated Birthdays
Margaret Fuller – 1810
Humanity is divided between men, women, and Margaret Fuller. ~ Edgar Allan Poe
A woman of many firsts, one of her most noted and last achievements was becoming the first American female war correspondent to write under combat conditions. She worked for the New York Herald Tribune assigned to Italy to report on the revolutions. However, when Fuller returned in 1850, she died tragically in a shipwreck.
James Buchanan Eads – 1820
The American civil engineer designed the first bridge (Eads Bridge) to cross the Mississippi River south of the Missouri River. He also designed a jetty system that caused the river to cut a deeper channel which in turn allowed a better flow of traffic up and down the Mississippi River.
Jeralean Talley – 1899
Born in Montrose, Georgia, Jeralean Talley lived to 116 years, 25 days. At the time she was the oldest living person in the world. When she was born William McKinley was president. At her death in 2015, Barack Obama was in second term as president.
S. Donald Stookey – 1915
The American chemist and inventor developed many types of glass while working at Corning. During his career, Stookey claimed more than 60 patents.
About National Day Calendar
At National Day Calendar, our mission is to spread joy and enthusiasm by celebrating the diverse and unique cultural traditions of the United States. We aim to inspire individuals, families, and communities to come together and enjoy the many fun and festive national days that mark our calendar year. Whether it's indulging in a favorite food, hitting the beach, or simply taking a moment to appreciate the things we love about our country and culture, we believe that National Days provide an opportunity for people to connect and find happiness in the shared experiences that make us all human.
Through our platform, we strive to create a sense of community and promote the joy of celebration by highlighting and commemorating the many national days that bring us together.