Looking Back
May 23, 2022 - NATIONAL LUCKY PENNY DAY - NATIONAL TAFFY DAY
MAY 23, 2022 | NATIONAL LUCKY PENNY DAY | NATIONAL TAFFY DAY
NATIONAL LUCKY PENNY DAY | MAY 23
On May 23rd, National Lucky Penny Day hopes you'll have good luck all day long. Heads or tails, does it matter which side you find your penny? Read more…



National Taffy Day | May 23
NATIONAL TAFFY DAY | MAY 23
May 23rd celebrates a mouth-watering confection on National Taffy Day. Taffy candy has been made and sold for many years and has become a favorite souvenir of many vacationers. Read more…
On Deck for May 24, 2022
National Days
International Days
Recipe of the Day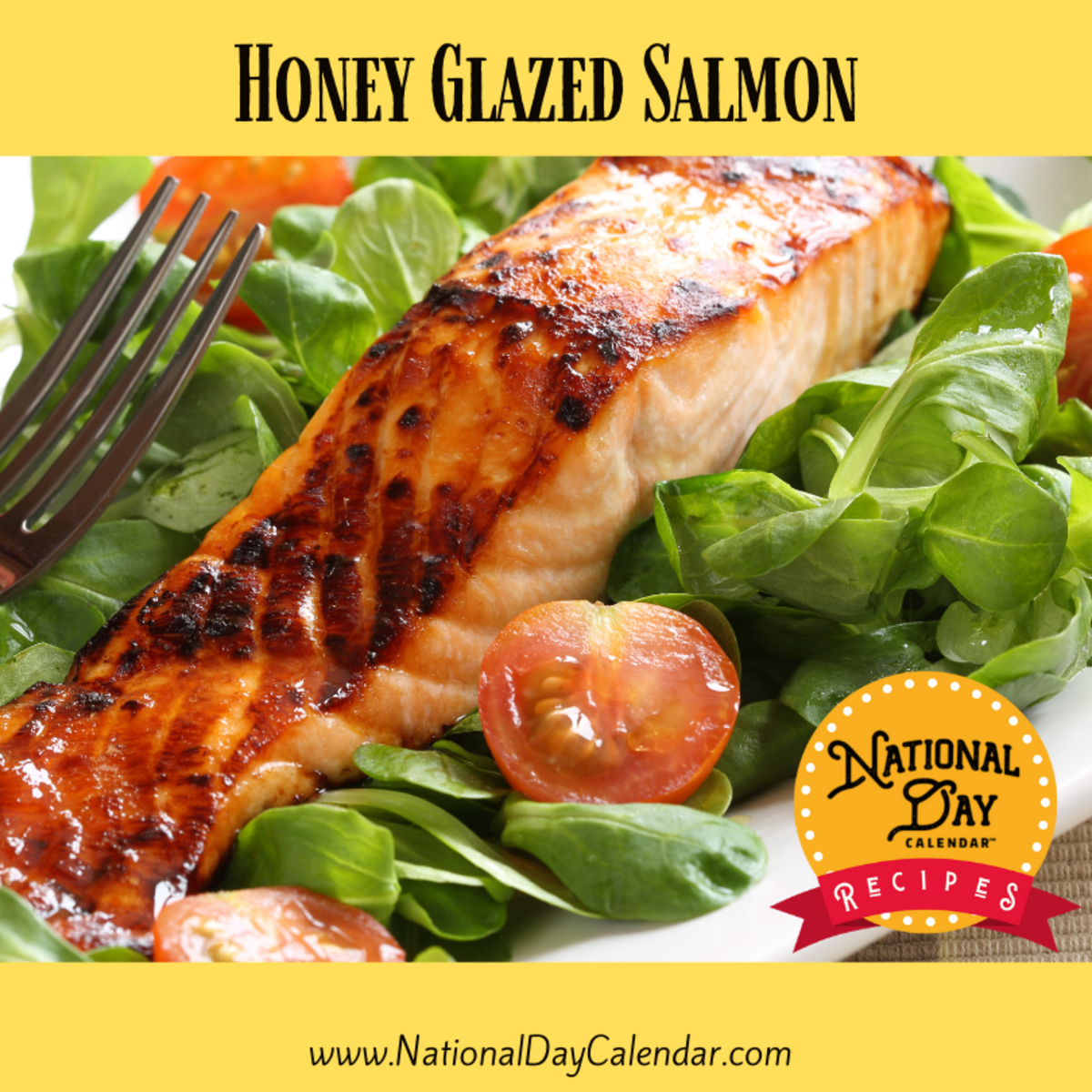 Honey Glazed Salmon
Prep: 5 minutes
Cook: 14 minutes
Total: 19 minutes
Serves: 4
Ingredients
4 6-ounce skin-on salmon filets
1/4 cup honey
3 cloves garlic, minced
1 1/2 tablespoon soy sauce
1 tablespoon rice wine vinegar
1/2 teaspoon sriracha
1 tablespoon olive oil
1/2 teaspoon salt
1 teaspoon lime juice
1 tablespoon chopped cilantro
Instructions
Heat oven to 400°F.
Prepare a 9×13 baking dish with parchment paper. Place salmon in a single layer in the baking dish.
In a small saucepan, mix honey, garlic, soy sauce, vinegar, and sriracha. Bring to a boil, simmering for about 3 minutes or until the sauce thickens.
Pat salmon with a paper towel and lightly season with salt.
Bake salmon for 6 minutes. Coat with glaze, reserving about 2-3 tablespoons, and bake for an additional 6-8 minutes.
Spoon the remaining glaze over the salmon and serve.
May 23rd Celebrated (and Not So Celebrated) History
1895
Three new balls were insufficient to complete a game between the Louisville Colonels and the Brooklyn Bridegrooms. After three innings, no balls remained and after an 8-minute delay of the game, umpire William Betts called the game giving Brooklyn a 9-0 championship win.
1911
After 17 years of construction, President William Taft presided over the New York Public Library dedication.
1934
The notorious bank-robbing duo known as Bonnie and Clyde died in a shootout with police in Bienville Parish, Louisiana.
1962
Drs. Ronald A. Malt and J. McKhann led a team of surgeons at Massachusetts General Hospital in Boston in the first successful reattachment of a human limb. They performed the surgery on a 12-year-old boy whose arm was severed by a train.
May 23rd Celebrated (and Not So Celebrated) Birthdays
Margaret Fuller – 1810
Humanity is divided between men, women, and Margaret Fuller. ~ Edgar Allan Poe
A woman of many firsts, one of her most noted and last achievements was becoming the first American female war correspondent to write under combat conditions. She worked for the New York Herald Tribune assigned to Italy to report on the revolutions. However, when Fuller returned in 1850, she died tragically in a shipwreck.
James Buchanan Eads – 1820
The American civil engineer designed the first bridge (Eads Bridge) to cross the Mississippi River south of the Missouri River. He also designed a jetty system that caused the river to cut a deeper channel which in turn allowed a better flow of traffic up and down the Mississippi River.
Jeralean Talley – 1899
Born in Montrose, Georgia, Jeralean Talley lived to 116 years, 25 days. At the time she was the oldest living person in the world. When she was born William McKinley was president. At her death in 2015, Barack Obama was in second term as president.
S. Donald Stookey – 1915
The American chemist and inventor developed many types of glass while working at Corning. During his career, Stookey claimed more than 60 patents.
About National Day Calendar
National Day Calendar® is the original and authoritative source for fun, unusual and unique National Days! Since our humble beginnings on National Popcorn Day in 2013, we have been tracking the National Days, National Weeks, National Months, and International Days. We became the first calendar of its kind to curate the days all in one place and tell their stories, too! Here at National Day Calendar, we are on a mission to Celebrate Every Day with you! And by you, we mean families, businesses, educators, and strangers we meet on the street. There's more than one day for everyone.
At National Day Calendar, we've found the National Days have a way of inspiring us. We're honored to tell the stories behind the days and provide you with informational ways to incorporate the National Days into your business, family, schools, and home!
Be sure to stay in the know by signing up for our e-mail updates. Also, follow us on Facebook, Twitter, and Instagram.
Our Ambassador Program is another way #CelebrateEveryDay®! Whether you become an ambassador or follow one of the savvy ambassadors, their fun videos and posts will keep you prepared for every holiday.
© National Day Calendar® 2013 – 2021