(Last Updated On: May 18, 2023)
MAY 21, 2023 | NATIONAL PEO WEEK | NATIONAL WAITSTAFF DAY | NATIONAL STRAWBERRIES AND CREAM DAY | NATIONAL TAKE YOUR PARENTS TO THE PLAYGROUND DAY | NATIONAL MEMO DAY | WORLD DAY FOR CULTURAL DIVERSITY | INTERNATIONAL TEA DAY | NATIONAL AMERICAN RED CROSS FOUNDER'S DAY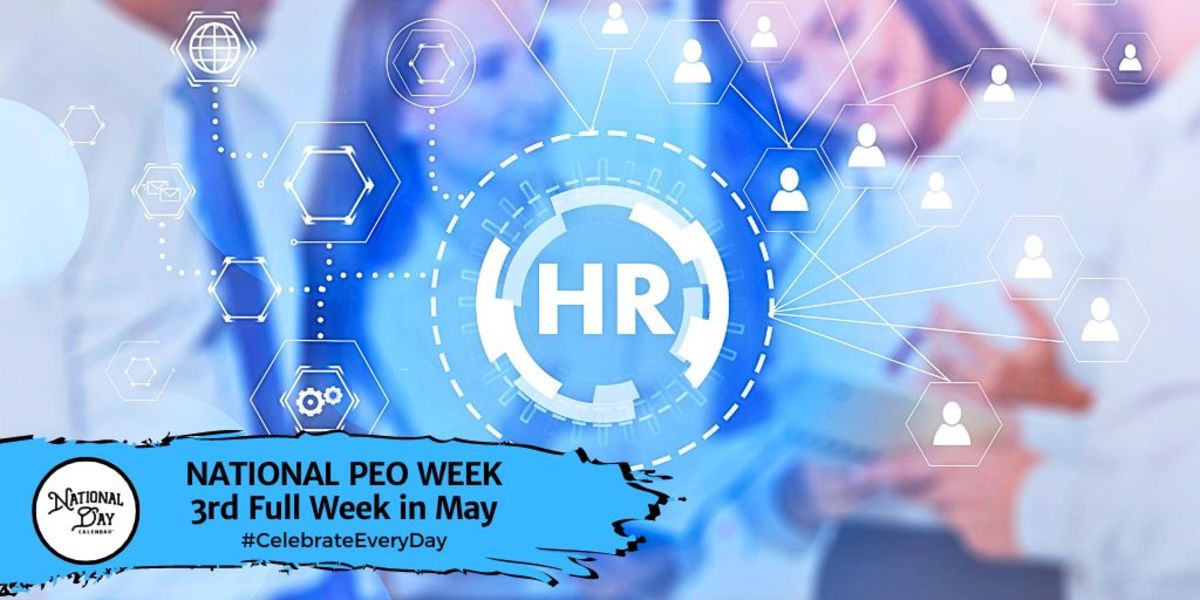 NATIONAL PEO WEEK
Today as we mark the third week in May we are kicking off the week celebrating National PEO Week. This week-long celebration honors the contributions made by the professional employer organization (PEO). Read more…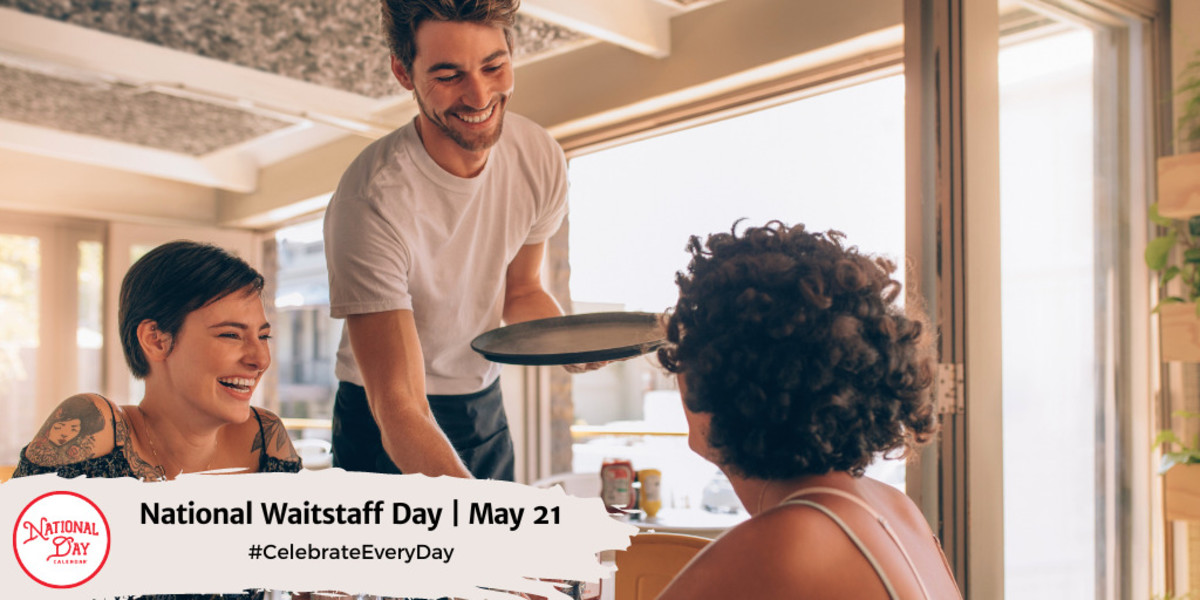 NATIONAL WAITSTAFF DAY
On May 21st, National Waitstaff Day recognizes the dedicated and often talented waitstaff. We are encouraged to show appreciation to all waitstaff for making our dining experiences enjoyable. At the same time, restaurant owners and managers also recognize and express their appreciation for their team of the waitstaff. They help restaurants thrive. Read more…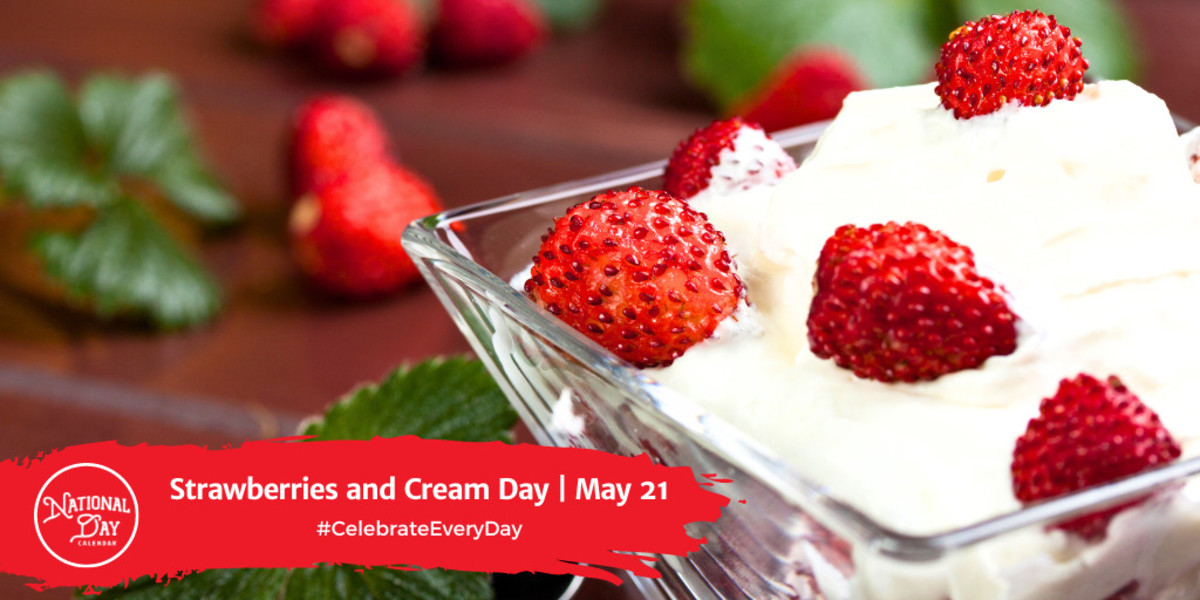 NATIONAL STRAWBERRIES AND CREAM DAY
Each year on May 21st, we combine two favorites for a celebration on National Strawberries and Cream Day. Fresh strawberries and homemade whipped cream is a must when strawberries are in season. They are the perfect, refreshing, light snack on a beautifully warm day! Read more…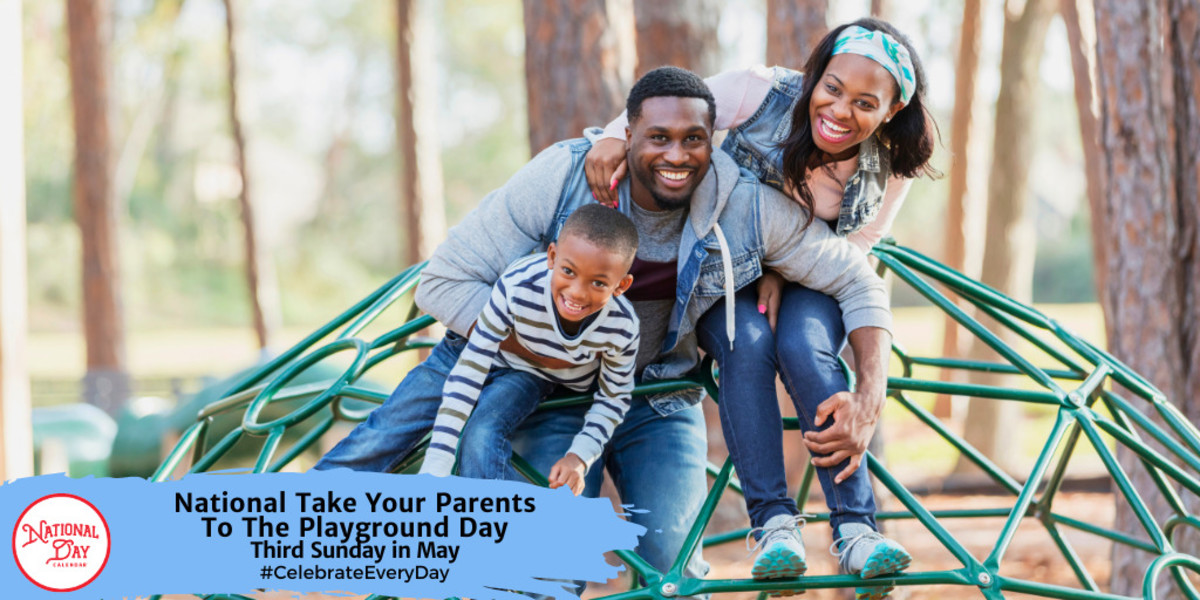 NATIONAL TAKE YOUR PARENTS TO THE PLAYGROUND DAY
Kids, you work hard every day. It's time to show your parents just how hard you work.  After all, your primary job is to play, and the third Sunday in May is National Take Your Parents to the Playground Day! Read more…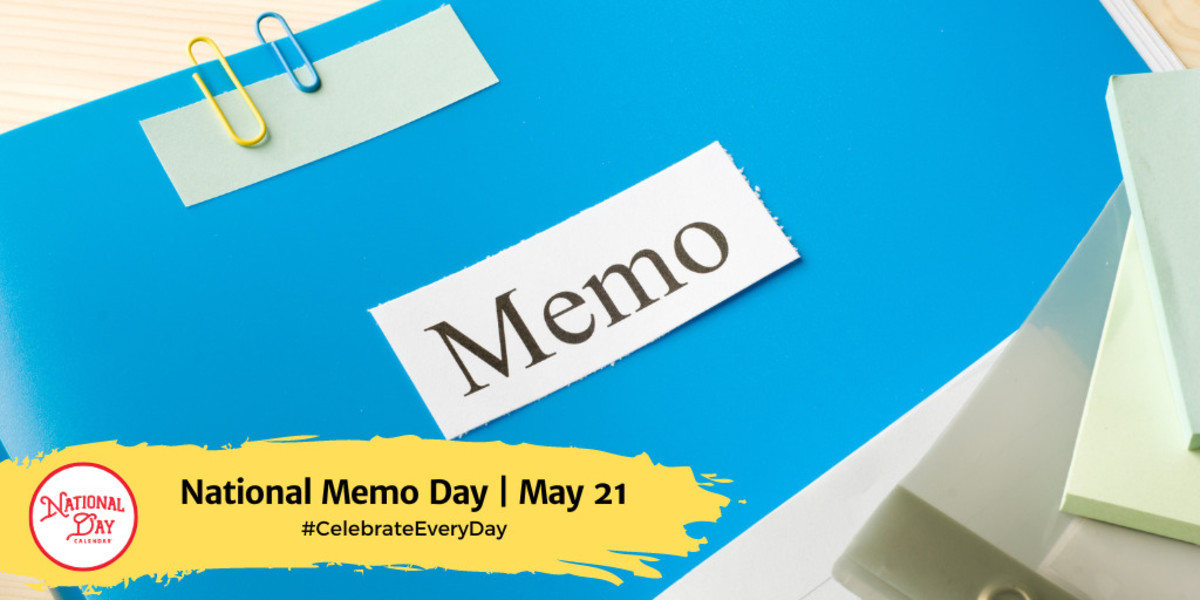 NATIONAL MEMO DAY
Each year on May 21st, we recognize National Memo Day. We will send you a reminder, just in case you forget. Read more…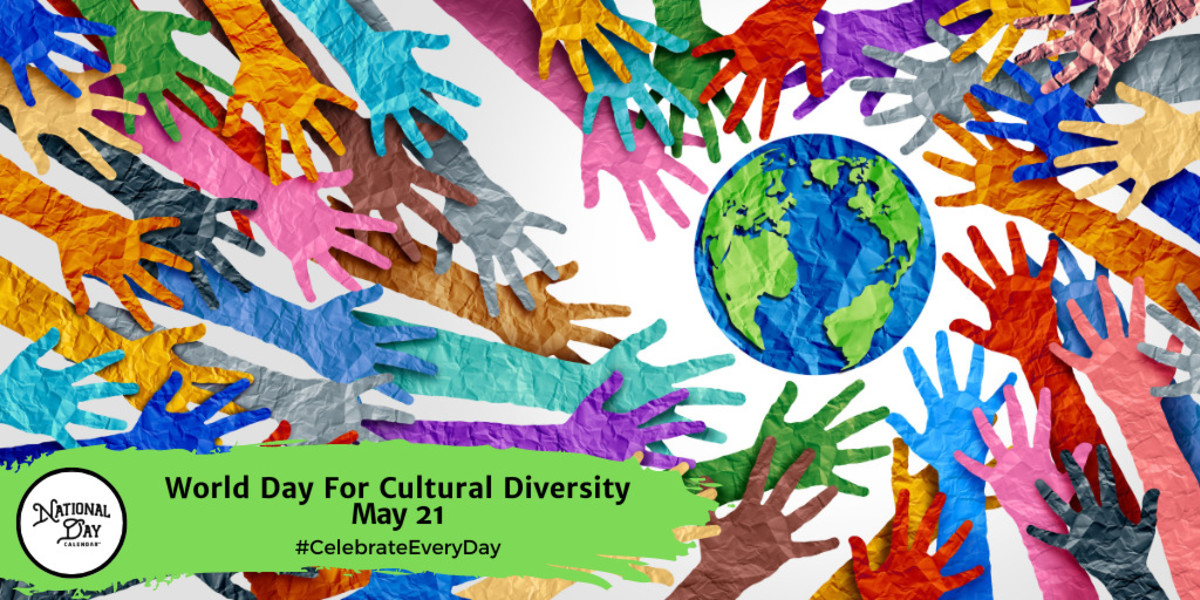 WORLD DAY FOR CULTURAL DIVERSITY
Every year on May 21st, the World Day for Cultural Diversity for Dialogue and Development urges everyone to do their part to bridge the gap between cultures. The day is often referred to as Diversity Day. Read more…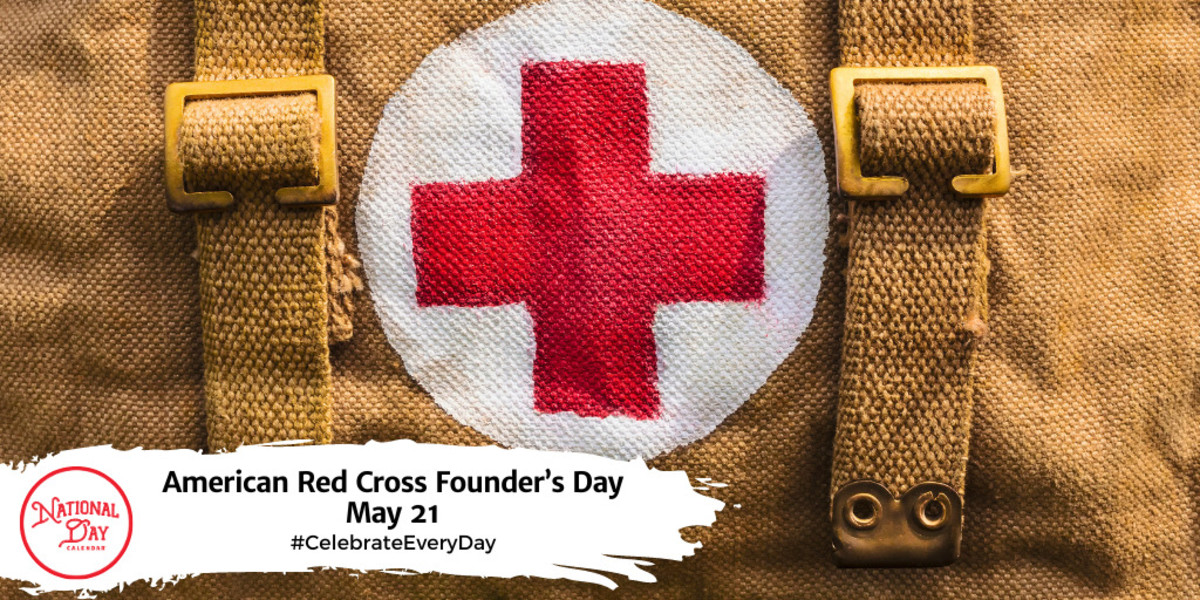 NATIONAL AMERICAN RED CROSS FOUNDER'S DAY
On May 21st, National American Red Cross Founder's Day marks the anniversary of the American Red Cross. Clara Barton founded the American Red Cross in 1881 and became the first president of the organization. She led the organization for the next twenty-three years. Read more…
On Deck for May 22, 2023
National Days
International Being You Day
International Day For Biological Diversity
National Craft Distillery Day
World Paloma Day
National Solitaire Day
World Goth Day
National Vanilla Pudding Day
National Buy A Musical Instrument Day
National Maritime Day
Recipe of the Day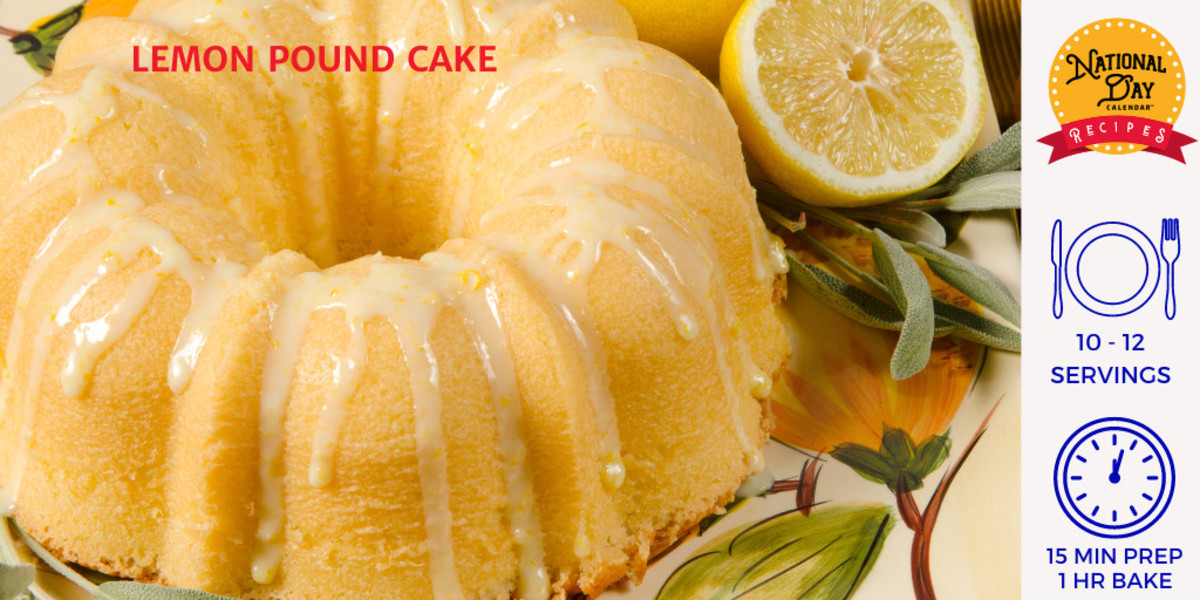 Lemon Pound Cake
Prep: 10 minutes
Cook: 1 hour 15 minutes
Total Prep: 1 hour 25 minutes
Servings: 10-12
Ingredients:
Cake
1 pound cake flour (3-1/2 cups)
1 pound butter
1 pound sugar (2 cups)
1 pound eggs (9 large)
2 tablespoons grated lemon zest
2 tablespoons fresh lemon juice
Glaze
1 cup confectioners' sugar
2 tablespoons fresh lemon juice
Instructions:
Preheat oven to 300°F. Prepare two or three bread loaf pans or one bundt pan and a loaf pan.
Cream butter well, add sugar gradually and cream until light and fluffy.
Add eggs two at a time, and beat well after each. Add lemon juice and lemon zest.
Add flour gradually and beat until smooth.
Pour mixture into pans. Bake for about 1 hour and 15 minutes.
Let cool slightly, 5-10 minutes, and then invert onto a serving plate.
In a small bowl, mix confectioners' sugar and lemon juice. Drizzle glaze over cooled cake before serving.
May 21st Celebrated History
1819
The Evening Post reports that the velocipede made its appearance in New York City with the inventor Karl Drais. According to the article, these two-wheeled machines (known as bicycles today) seemingly caused the price of a horse to drop!
1881
Following her experiences with the International Red Cross in Europe, Clara Barton brought the knowledge home to the United States and established the American Association of the Red Cross. Today, the organization is the American Red Cross.
1901
Connecticut passes the first speed limit legislation. Motor vehicles were restricted to a maximum of 12 mph in cities and 15 mph in the country.
1929
Sutro and Company of New York City and a member of the New York Stock Exchange became the first company to install the first automatic electric stock quotation board. Despite the advent of an electronic ticker, the ticker tape machine remained in use for more than 30 years.
May 21st Celebrated Birthdays
Mary Anning – 1799
In 1821, the fossil hunter found a complete Ichthyosaurus. Two years later she became the first person to discover a complete Plesiosaurus skeleton.
Glenn Curtiss – 1878
The American aviation pioneer advanced aircraft development throughout his lifetime. As an innovator, Curtiss built motorcycles, planes, and several other machines including bicycles. Much like the Wright brothers, it was the bicycle that propelled the inventor toward flight.
Regina Anderson – 1901
A librarian for the New York Public Library, Anderson became an essential member of the Harlem Renaissance. She wrote plays and co-founded the Harlem Experimental Theatre.
John C. Allen – 1907
The American engineer gained recognition in the 1960s for his wooden roller coaster designs.
Mr. T – 1952
"I pity the fool!" ~ Mr. T
Born Lawrence Tureaud, the American actor and professional wrestler came to prominence during the 1980s. Known for his role as B.A. Baracus in the A-Team, he also appeared in several films.
About National Day Calendar
At National Day Calendar, our mission is to spread joy and enthusiasm by celebrating the diverse and unique cultural traditions of the United States. We aim to inspire individuals, families, and communities to come together and enjoy the many fun and festive national days that mark our calendar year. Whether it's indulging in a favorite food, hitting the beach, or simply taking a moment to appreciate the things we love about our country and culture, we believe that National Days provide an opportunity for people to connect and find happiness in the shared experiences that make us all human.
Through our platform, we strive to create a sense of community and promote the joy of celebration by highlighting and commemorating the many national days that bring us together.