(Last Updated On: May 17, 2023)
MAY 20, 2023 | NATIONAL SUGARBEE® APPLE DAY | WORLD BEE DAY | ARMED FORCES DAY | INTERNATIONAL RED SNEAKERS DAY | NATIONAL RESCUE DOG DAY | NATIONAL BE A MILLIONAIRE DAY | WORLD METROLOGY DAY | NATIONAL QUICHE LORRAINE DAY | NATIONAL STREAMING DAY | NATIONAL PICK STRAWBERRIES DAY | NATIONAL LEARN TO SWIM DAY
NATIONAL SUGARBEE® APPLE DAY
Today is May 20 and we want everyone to grab a crispy, juicy SugarBee® apple and enjoy the un-bee-lievable eating experience as you celebrate National SugarBee® Apple Day. Read more…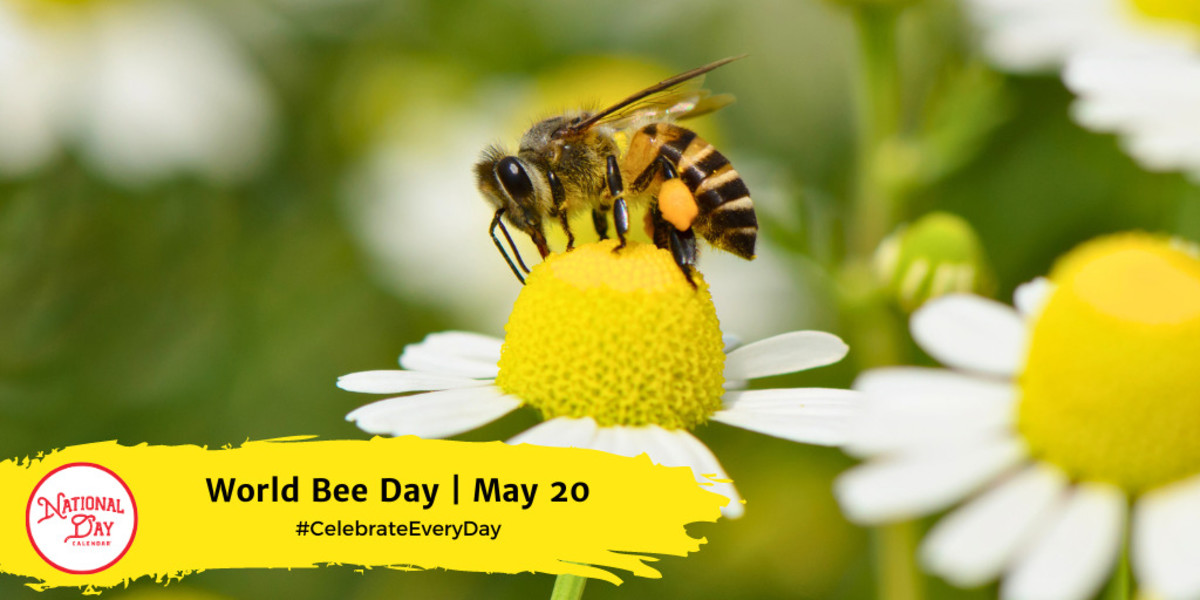 WORLD BEE DAY
World Bee Day is celebrated on May 20 each year. The purpose of the international day is to acknowledge the role of bees and other pollinators for the ecosystem. Read more…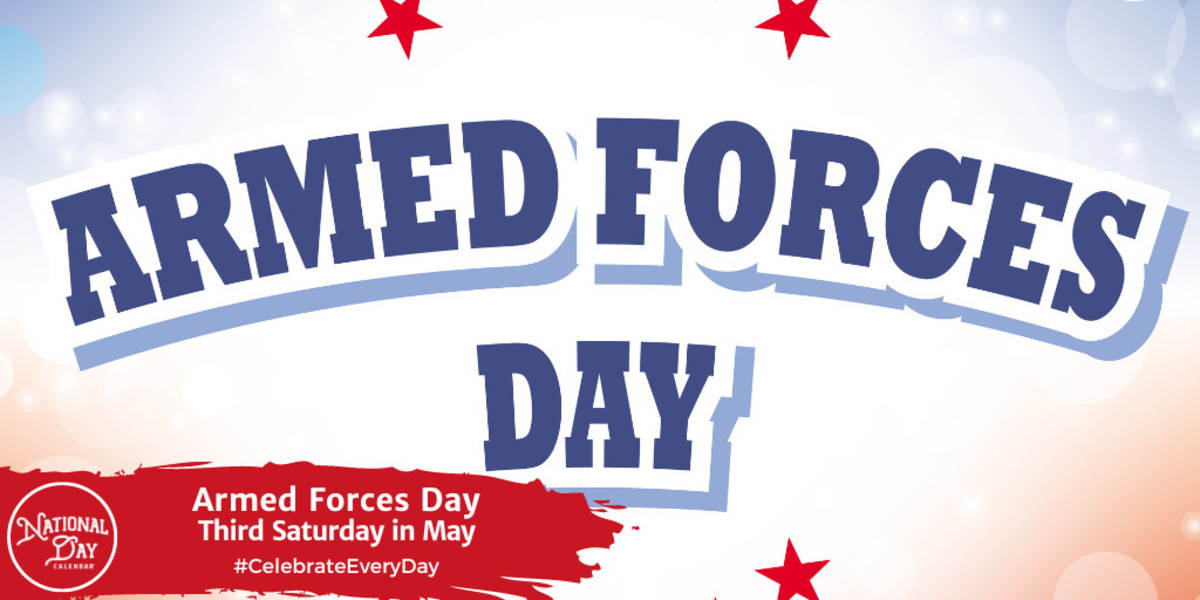 ARMED FORCES DAY | THIRD SATURDAY IN MAY
Armed Forces Day on the third Saturday in May pays tribute to the military personnel serving in the United States Armed Forces. The celebration takes place each year during Armed Forces Week. Read more…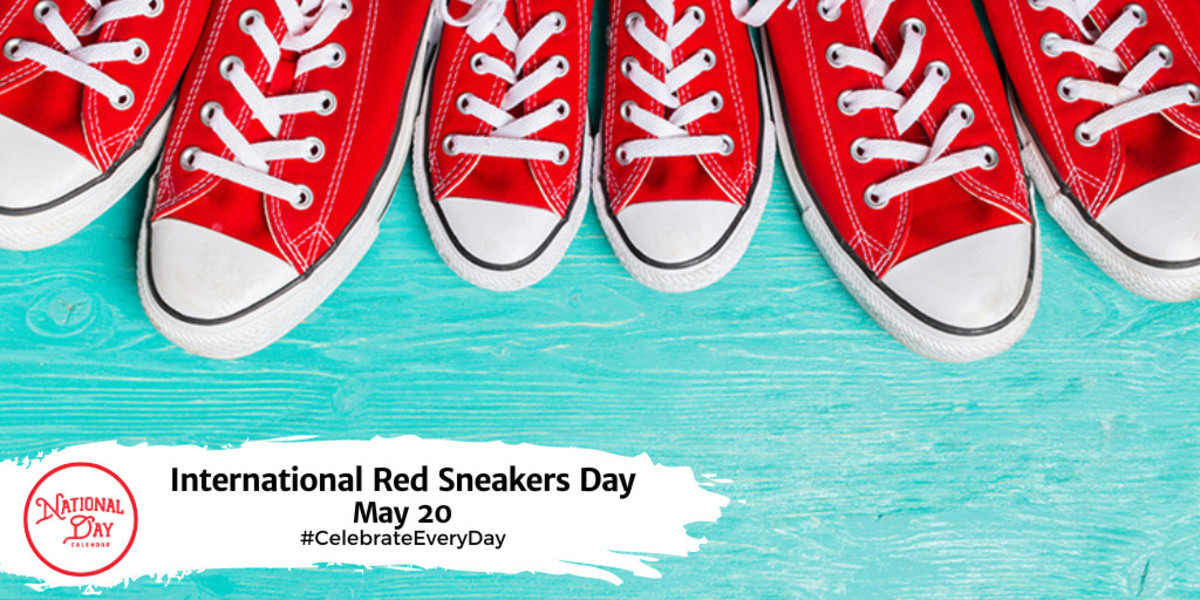 INTERNATIONAL RED SNEAKERS DAY | May 20
Each year on May 20th, International Red Sneakers Day marks a growing movement with a mission to save the lives of those with food allergies while also sharing the story and memory of a boy who loved red sneakers. Read more…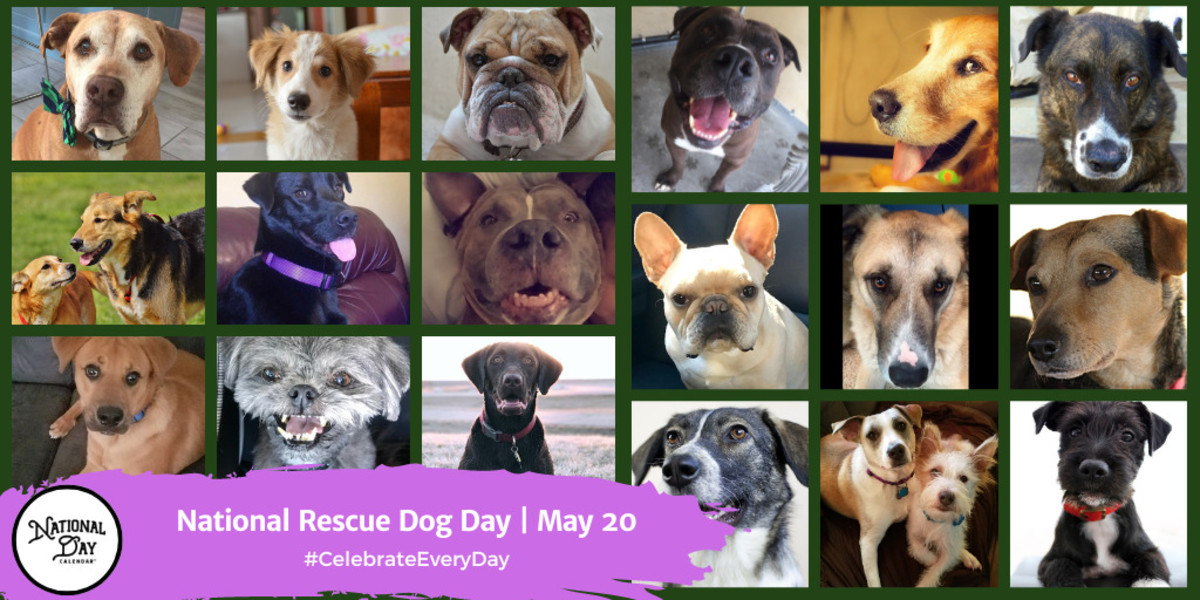 NATIONAL RESCUE DOG DAY | MAY 20
On May 20th, National Rescue Dog Day recognizes all the benefits of allowing a four-legged canine to adopt you into their immeasurably lovable life. Read more…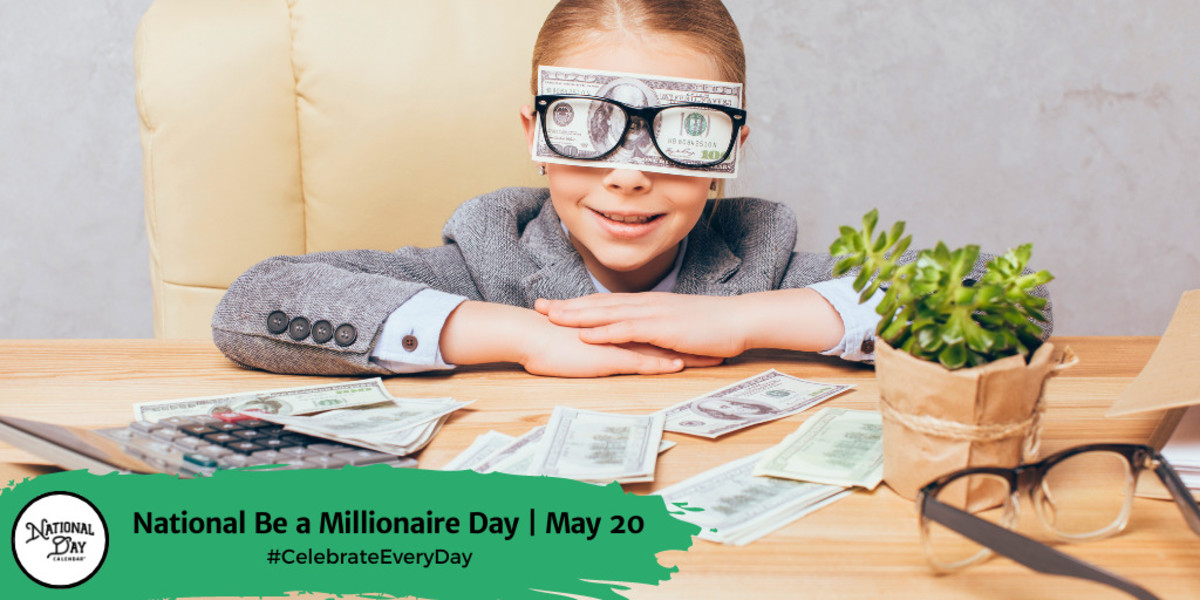 NATIONAL BE A MILLIONAIRE DAY | MAY 20
Annually on May 20, we celebrate National Be a Millionaire Day and wonder what it would be like to be a millionaire. Read more…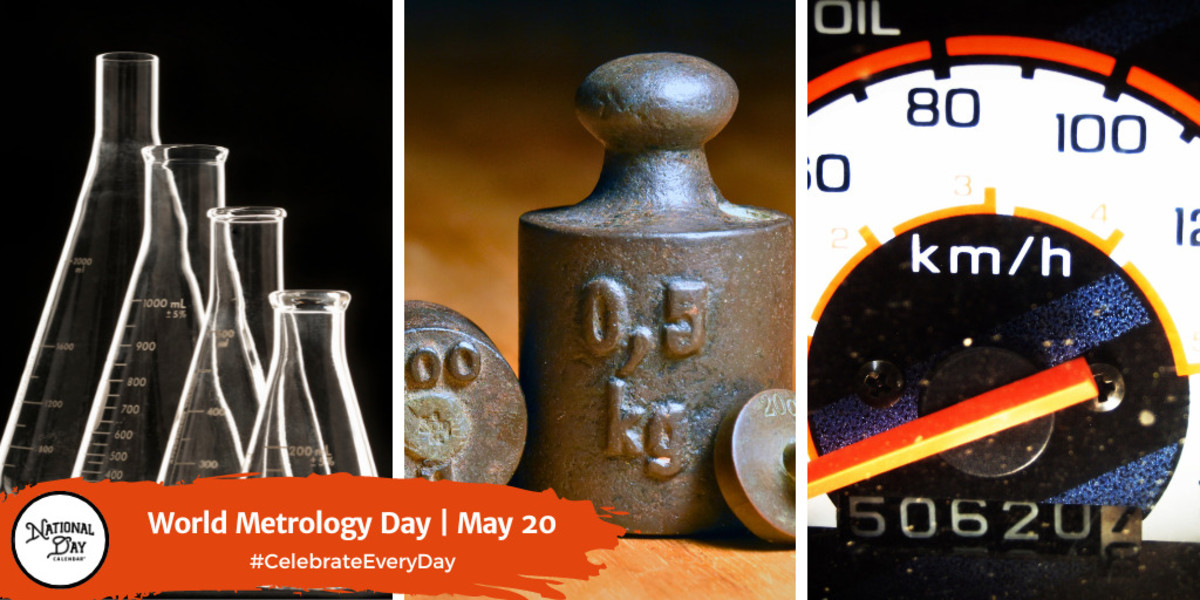 WORLD METROLOGY DAY
Thinking back to grade school science class, there was always that one moment where someone in class asked the teacher what everyone was wondering. Why are we measuring our liquids in milliliters instead of ounces? Read more…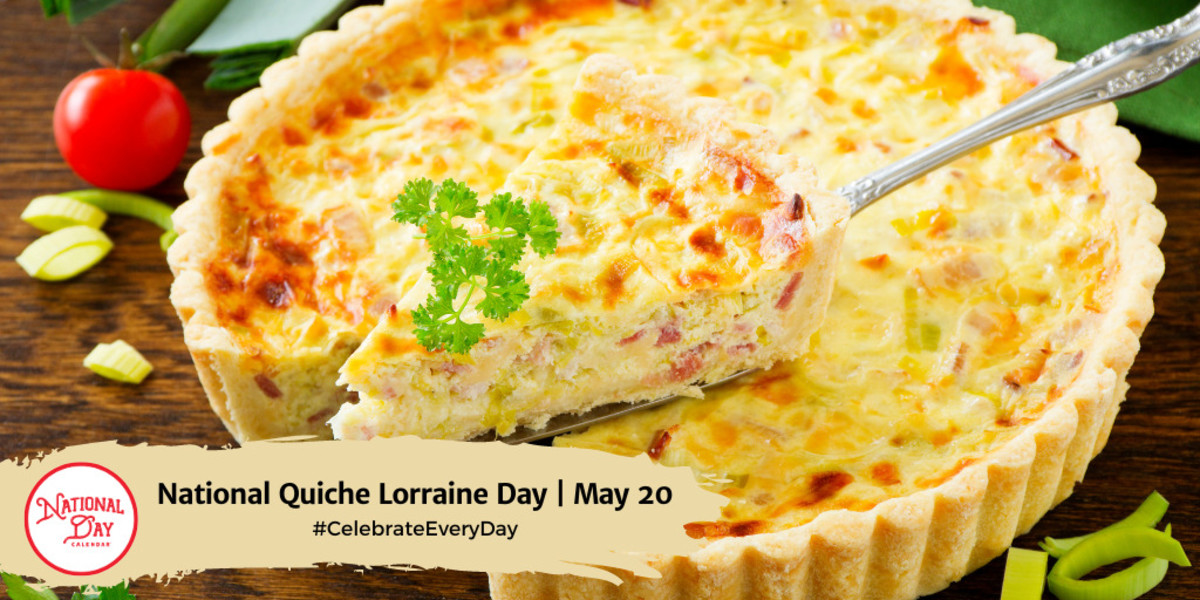 NATIONAL QUICHE LORRAINE DAY
We celebrate May 20 as National Quiche Lorraine Day. This versatile French delight makes it an excellent dish for any time of the day. Read more…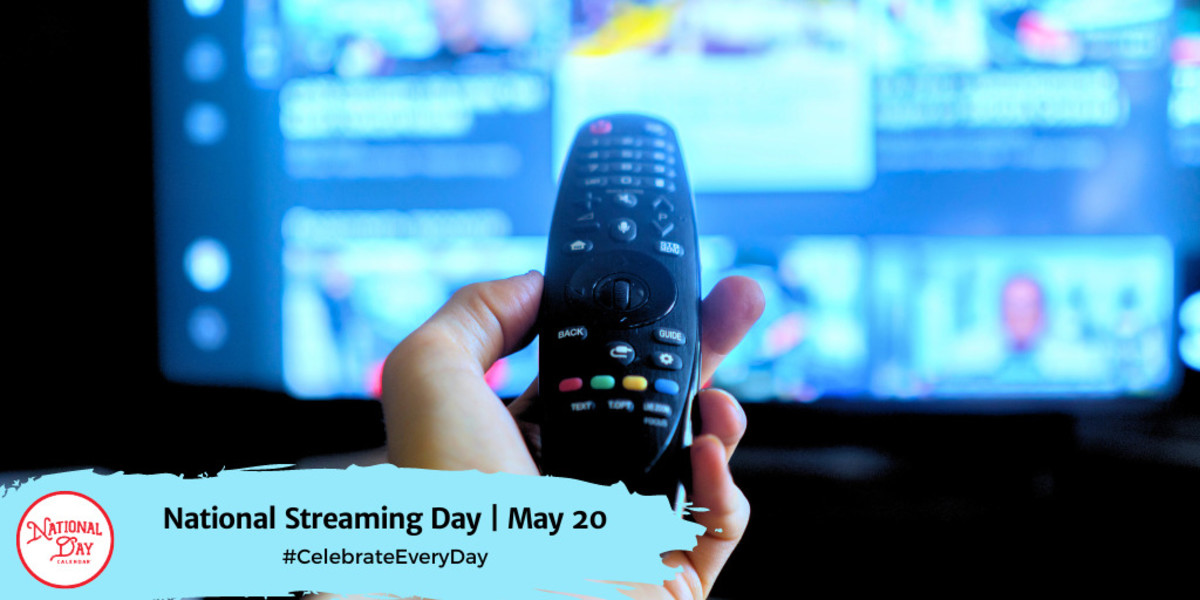 NATIONAL STREAMING DAY
National Streaming Day on May 20 recognizes the advancing and growing technology that makes our mobile lives run more smoothly. Read more…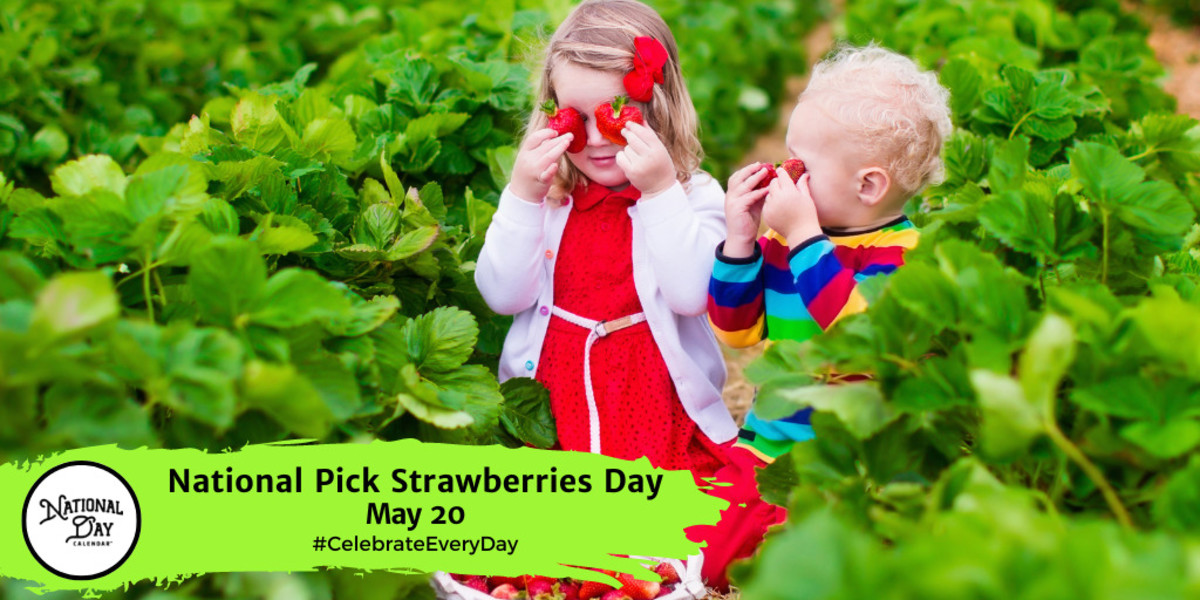 NATIONAL PICK STRAWBERRIES DAY
Every May 20th, National Pick Strawberries Day encourages us to pick some strawberries. Right about this time of year, they start coming into season. Read more…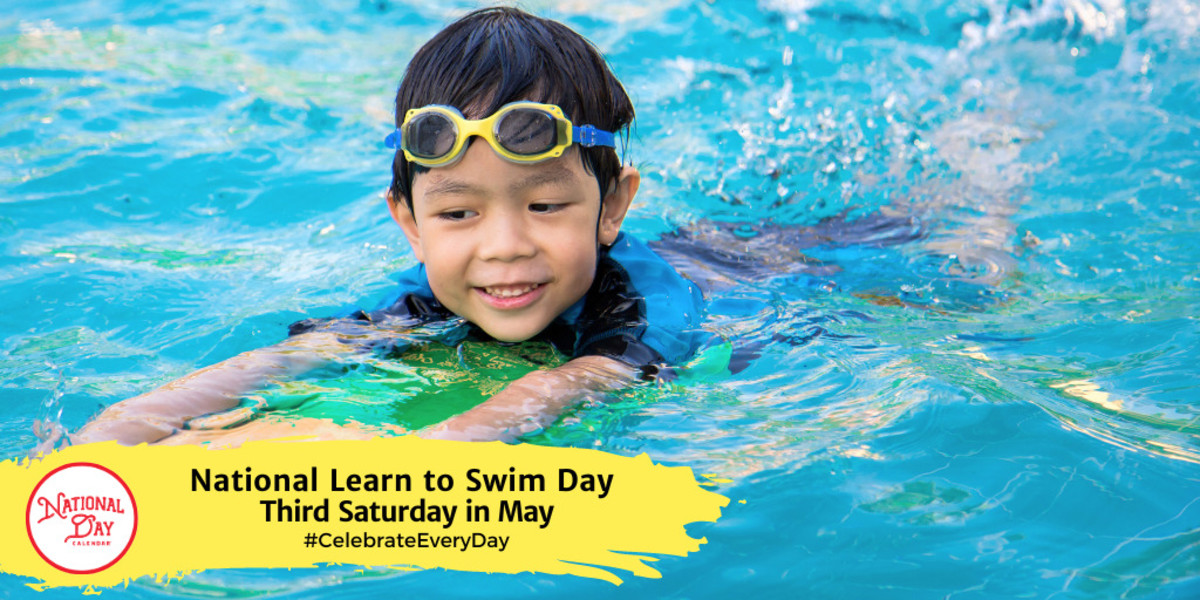 NATIONAL LEARN TO SWIM DAY
National Learn to Swim Day on the third Saturday in May is dedicated to educating parents and children about water safety. Before Memorial Day Weekend and the start of summer, it is an annual opportunity for families to learn the importance and benefits of learning to swim. Read more…
On Deck for May 21, 2023
National Days
International Tea Day Un
World Day For Cultural Diversity
National Take Your Parents To The Playground Day
National Memo Day
National Strawberries And Cream Day
National Waitstaff Day
National American Red Cross Founder's Day
Recipe of the Day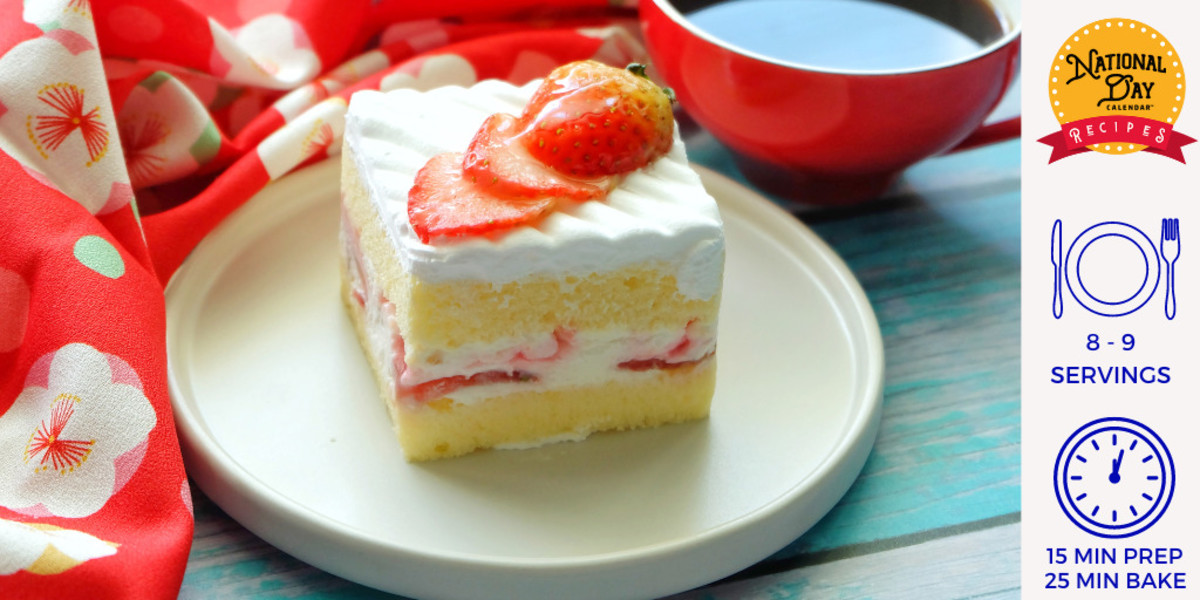 Strawberry Shortcake
Prep: 15 minutes
Cook: 25 minutes
Total Prep: 40 minutes
Serves 8-9
Ingredients:
6 cups fresh strawberries, sliced
1/2 cup sugar + 3 tablespoons
3 cups all-purpose flour
1 1/2 tablespoon baking powder
3/4 teaspoon salt
3/4 cup unsalted butter, cubed
1 cup milk
1/4 cup heavy cream
1 1/2 teaspoons vanilla
16 ounces whipped cream
Instructions:
Placed sliced strawberries in a bowl with 1/2 cup of sugar.
In a large bowl, mix flour, sugar, baking powder, and salt. Cut in the butter until dough forms small pea-sized pieces. Add milk, cream, and vanilla. Stir until just blended.
Heat oven to 425°F. Drop large spoonfuls of dough onto a baking sheet about 2 inches apart. Bake for 18 to 20 minutes until the shortcakes are golden brown.
Let cool slightly. Place each shortcake onto a serving plate. Slice the top off of each shortcake, dividing the cake in half. Place spoonfuls of strawberries on the bottom layer and top with whipped cream. Add the second layer of shortcake and top with the remaining strawberries. Add a final dollop of whipped cream and serve.
May 20th Celebrated History
1862
President Abraham Lincoln signed the Homestead Act.
1927
Charles Lindberg departs from Roosevelt Field in New York en route to Paris. Less than 34 hours later, Lindberg becomes the first pilot to cross the Atlantic Ocean solo and non-stop.
1932
Amelia Earhart departs from Harbor Grace, Newfoundland, Canada in a Lockheed Vega. After landing 15 hours later in Londonderry, Northern Ireland she became the first woman to complete a solo flight across the Atlantic Ocean.
1996
In a 6-3 decision, the U.S. Supreme Court struck down a Colorado amendment banning laws protecting homosexuals from discrimination.
May 20th Celebrated Birthdays
Dolley Madison – 1768
The 4th First Lady of the United States became one of the country's most loved first ladies. She also molded the first lady's role, setting examples many generations of first ladies would follow.
Tom Smith – 1878
The American horse trainer is best known for training the 1938 horse of the year, Seabiscuit.
James Stewart – 1908
The American actor continues to be a perennial favorite thanks to the holiday film It's a Wonderful Life. However, the versatile actor's career spanned 56 years is known for his roles in other classic films such as Rear Window, Vertigo, Harvey, A Philadelphia Story and many more.
Cher – 1946
The award-winning American singer and actress debuted in 1965 as a folk-pop singer. She swiftly rose to stardom alongside Sonny Bono. They released the chart hit "I Got You Babe" in 1965. Cher also earned critical acclaim in films such as Moonstruck, Mamma Mia!, Burlesque and Mask.
Israel Kamakawiwo'ole – 1959
The Hawaiian singer-songwriter is best known for his version of the song "Somewhere Over the Rainbow."
Phil Hansen – 1968
Phil Hansen played defensive end for the Buffalo Bills for nine seasons and three Super Bowl visits.
About National Day Calendar
At National Day Calendar, our mission is to spread joy and enthusiasm by celebrating the diverse and unique cultural traditions of the United States. We aim to inspire individuals, families, and communities to come together and enjoy the many fun and festive national days that mark our calendar year. Whether it's indulging in a favorite food, hitting the beach, or simply taking a moment to appreciate the things we love about our country and culture, we believe that National Days provide an opportunity for people to connect and find happiness in the shared experiences that make us all human.
Through our platform, we strive to create a sense of community and promote the joy of celebration by highlighting and commemorating the many national days that bring us together.