(Last Updated On: May 16, 2023)
MAY 19, 2023 | NATIONAL PIZZA PARTY DAY | MALCOLM X DAY | NATIONAL ENDANGERED SPECIES DAY | NATIONAL BIKE TO WORK DAY | NATIONAL MAY RAY DAY | NASCAR DAY | NATIONAL DEVIL'S FOOD CAKE DAY | NATIONAL DEFENSE TRANSPORTATION DAY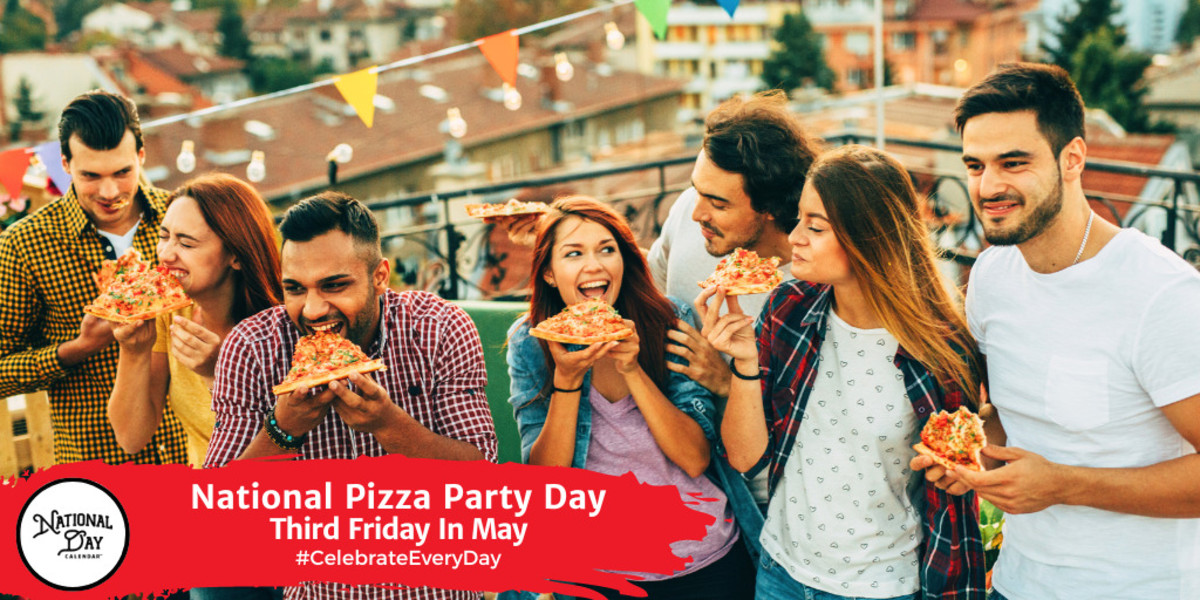 NATIONAL PIZZA PARTY DAY | THIRD FRIDAY IN MAY
Each year on the third Friday in May, millions of pizza lovers across the nation join in extolling the qualities of pizza on National Pizza Party Day. Read more…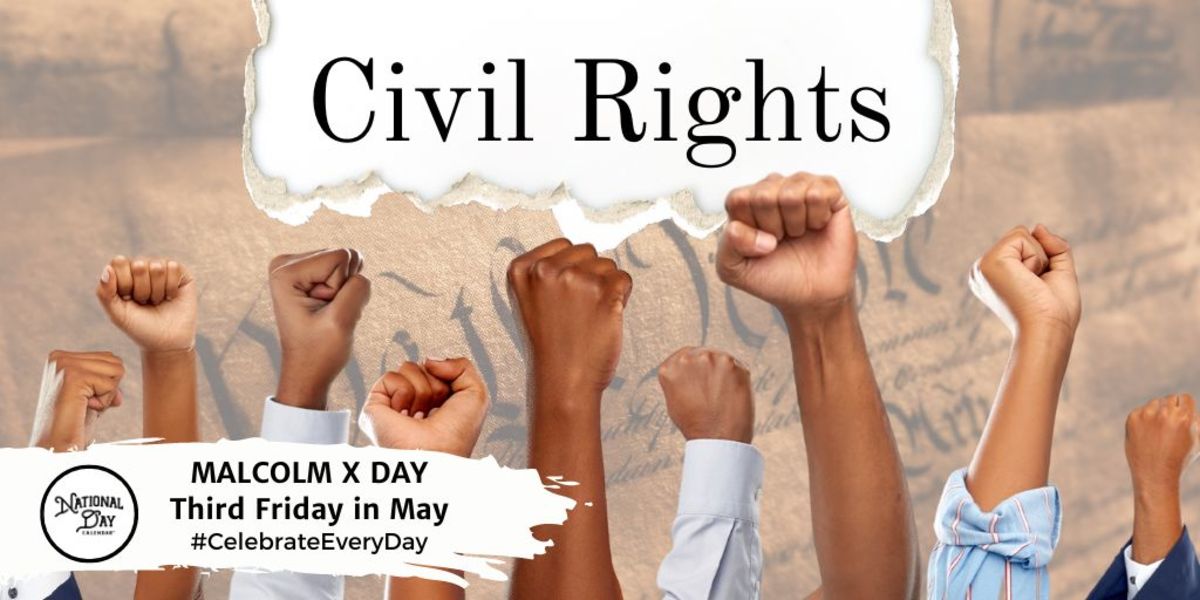 MALCOLM X DAY
Today May 19 on the National Day Calendar we are honoring the life of civil rights activist Malcolm X who was born on this day. Read more…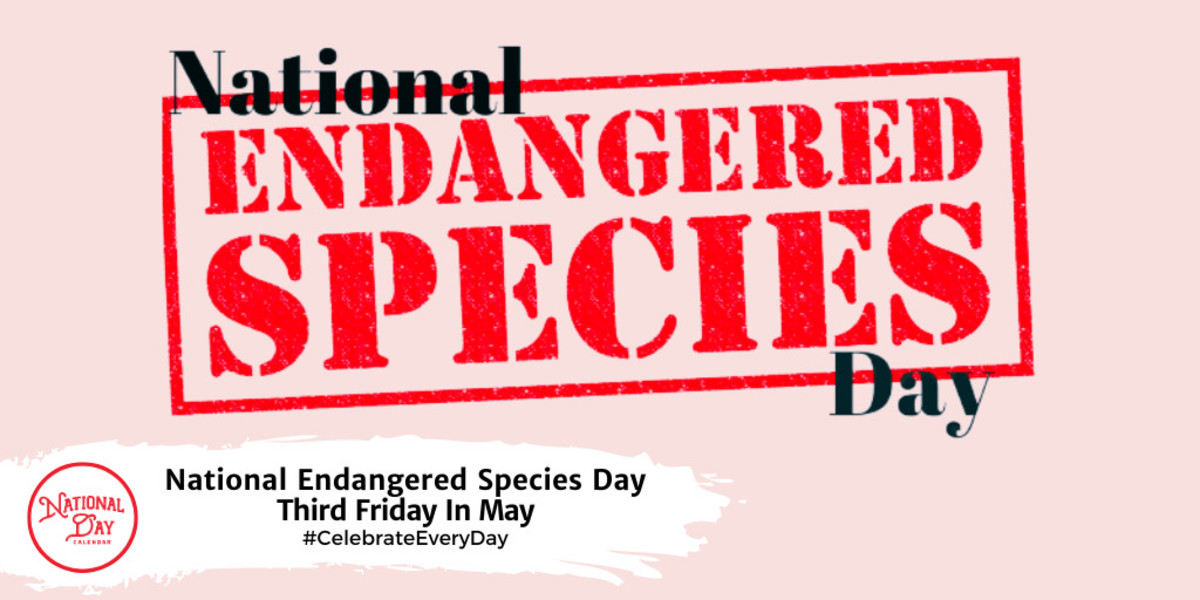 NATIONAL ENDANGERED SPECIES DAY | THIRD FRIDAY IN MAY
On the third Friday in May, we celebrate National Endangered Species Day and offer an opportunity to learn about the importance of protecting endangered species. Read more…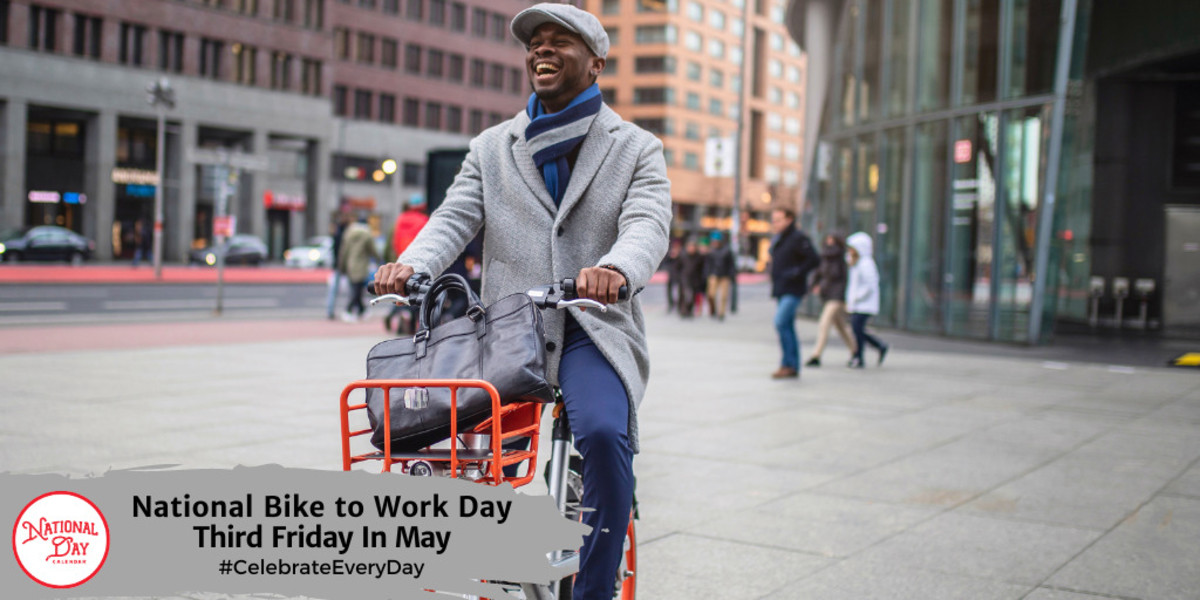 NATIONAL BIKE TO WORK DAY | THIRD FRIDAY IN MAY
National Bike to Work Day takes place on the third Friday in May, right in the middle of National Bike Month. The observance encourages us to bike to work, but it also raises awareness of cyclists as they commute to and from work each day. Read more…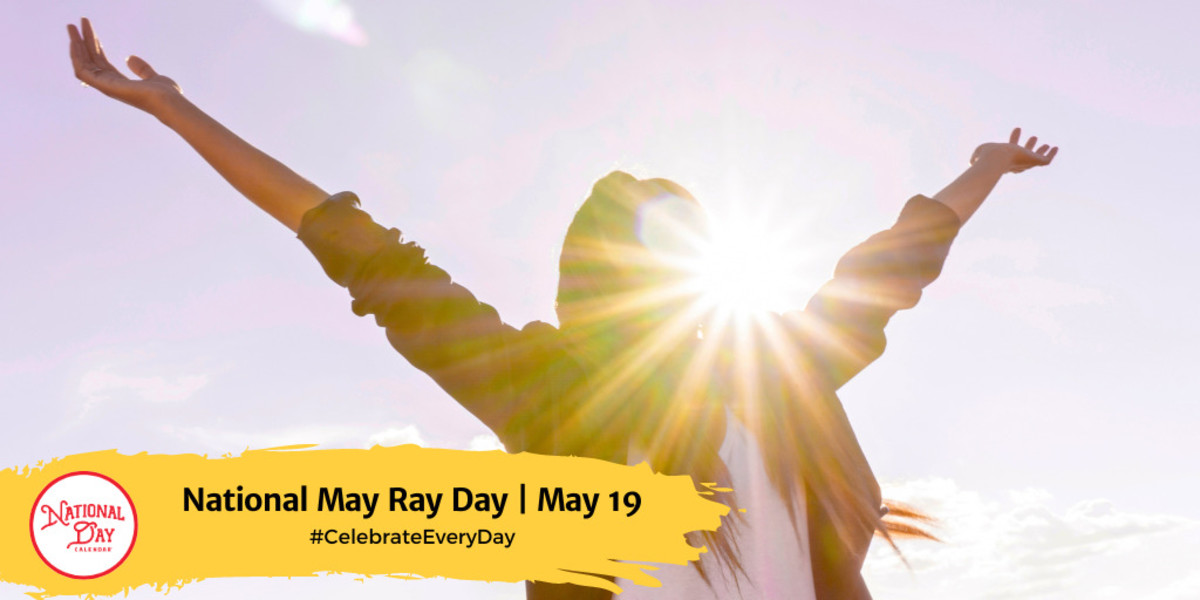 NATIONAL MAY RAY DAY | MAY 19
May 19 is the time of year National May Ray Day celebrates the bright sunshine, warmer weather with just a slight breeze to cool your skin. Read more…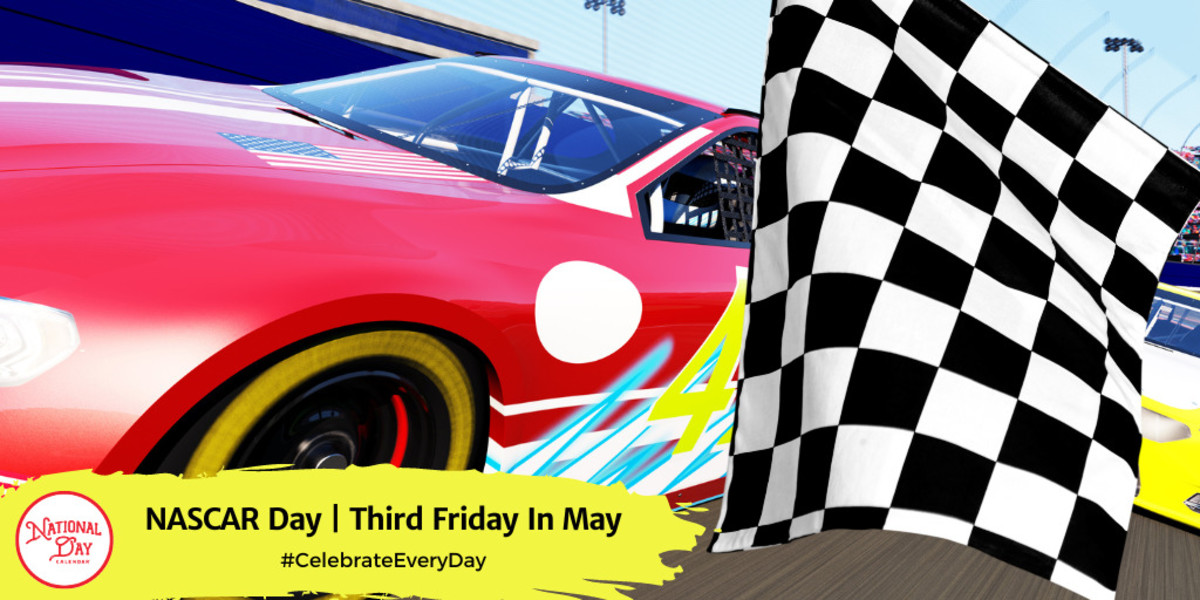 NASCAR DAY | THIRD FRIDAY IN MAY
This year NASCAR Day is celebrated on the third Friday in May and recognizes the drivers, celebrities, corporate partners, media and millions of fans. Read more…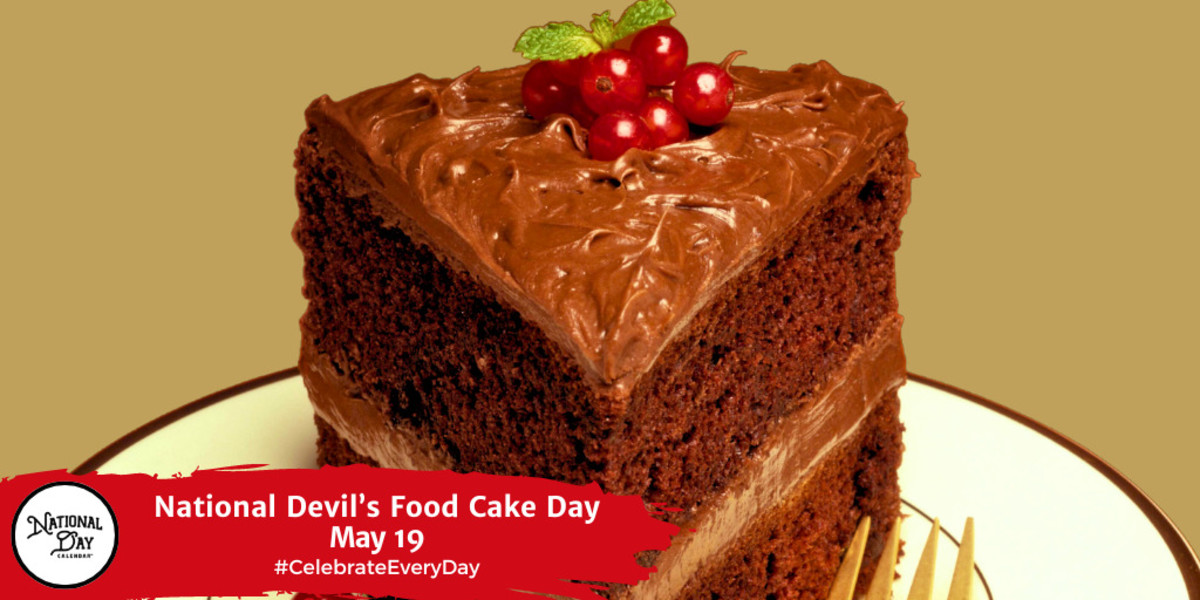 NATIONAL DEVIL'S FOOD CAKE DAY | MAY 19
Little is better than May 19th with the flavor and richness of National Devil's Food Cake Day to be enjoyed by chocolate cake lovers throughout the country and around the world. Read more…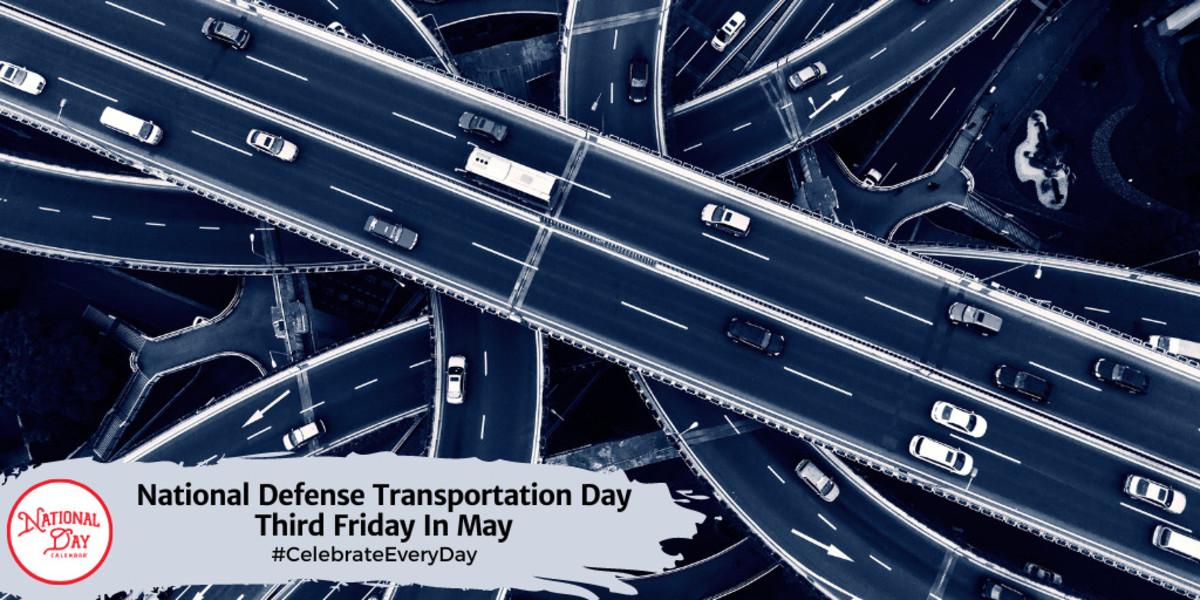 NATIONAL DEFENSE TRANSPORTATION DAY | THIRD FRIDAY IN MAY
National Defense Transportation Day is a United States Federal Observance Day held on the third Friday in May. Maintaining a transportation infrastructure is vital to the security of the United States. Read more…
On Deck for May 20, 2023
National Days
National Sugarbee® Apple Day
National Streaming Day
International Red Sneakers Day
World Bee Day
National Rescue Dog Day
World Metrology Day
National Quiche Lorraine Day
National Pick Strawberries Day
National Be A Millionaire Day
National Learn To Swim Day
Armed Forces Day
Recipe of the Day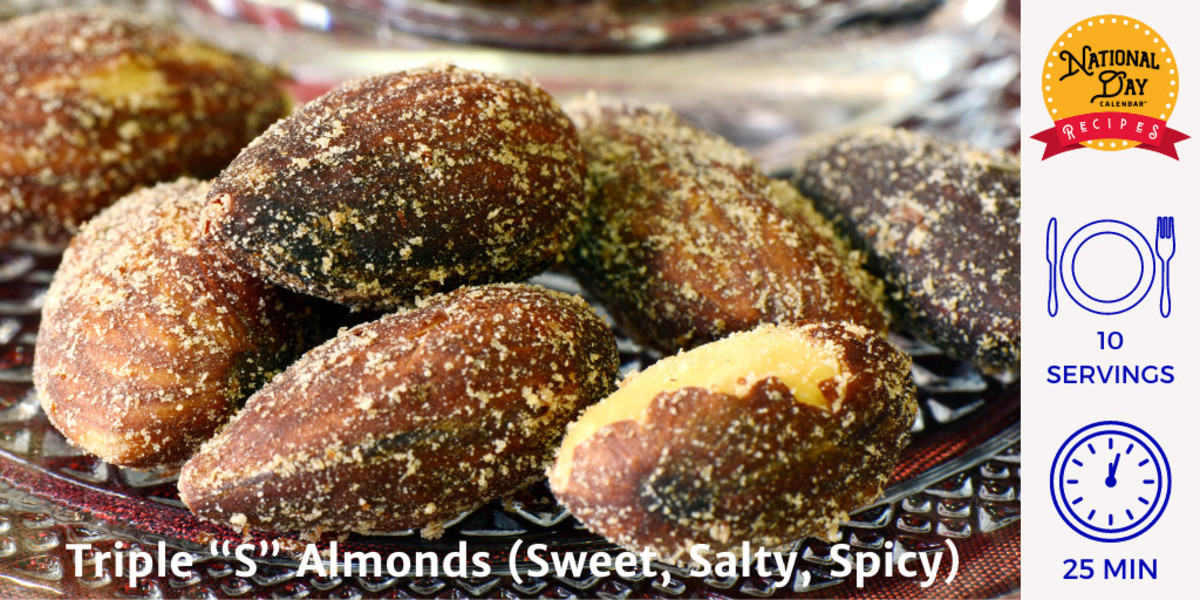 Triple "S" Almonds (Sweet, Salty, Spicy)
Prep: 10 minutes
Cook: 10-15 minutes
Total Prep: 20-25 minutes
Servings: According to www.almonds.com the recommended serving of almonds per day is 1 ounce or about 23 almonds.
Ingredients:
¾ cup sugar
1 teaspoon salt
1 teaspoon cayenne pepper
2 ½ cups whole almonds
2 tablespoons water
1 tablespoon honey
1 teaspoon oil
Instructions:
Preheat an oven to 350 degrees.
In a large mixing bowl, add sugar, salt and cayenne pepper and mix well. Set aside.
In a small bowl, whisk the water, honey and oil ingredients.
Spread the almonds onto a large baking sheet (you may need more than one). As a single layer, toast almonds for about 8-10 minutes, or until golden brown. Watch the almonds as they bake because they burn quickly. Remove from heat.
Place a large skillet or fry pan over medium heat. Add the liquid ingredients, stirring constantly. Once the mixture begins to bubble, stir in the toasted almonds in batches until almonds are coated. Remove from heat. Add almonds to the sugar/salt/spice mixture and lightly mix or toss until almonds are evenly coated. Transfer almonds back to baking sheet in a single layer to cool at room temperature. Enjoy!
May 19th Celebrated History
1884
The Ringling Brothers stage their first circus.
1910
A month after Halley's Comet reached perihelion, the Earth passes through the comet's tail. Indecently, author Mark Twain was born during the comet's previous visit in 1835. The author predicted he would die during the comet's 1910 visit. He died on April 21, 1910, one day following the comet's perihelion.
1928
Calaveras County, California hosts their first Frog Jumping Jubilee.
1962
Marilyn Monroe sings "Happy Birthday" to President John F. Kennedy at his New York birthday celebration.
May 19th Celebrated Birthdays
John Hopkins – 1795
Born to Quakers Samuel Hopkins and Hannah Janney, Johns Hopkins became a successful businessman and philanthropist. Hopkins' forward-thinking provided for the development of Johns Hopkins University, Johns Hopkins Hospital and Johns Hopkins School of Medicine among others. As a result, these facilities contribute to the advanced research into disease and healthcare.
Henry G. Ginaca – 1876
Through Henry Gabriel Ginaca, the pineapple is more readily packaged, shipped, and consumed. Ginaca engineered the machine that automatically peeled and cored the Hawaiian fruit for the Dole Packaged Foods Company in 1911.
Frank Luke – 1897
During World War I, Frank Luke became known as the second-ranked American fighting ace after Eddie Rickenbacker. He would be shot down after on September 29, 1918, after a string of victories. Luke was awarded the Congressional Medal of Honor posthumously.
Malcolm X – 1925
The one-time minister of the Nation of Islam, Malcolm X played a pivotal counterpoint to Dr. Martin Luther King Jr.'s peaceful activism the Civil Rights Movement, and racism. In later years, the eloquent orator found a renewed hope after divesting himself from the Nation of Islam. He was assassinated in 1965.
Loraine Hansberry – 1930
Lorraine Hansberry wrote the award-winning Broadway play A Raisin in the Sun.
Mario Chalmers – 1986
Mario Chalmers is a point guard for the Memphis Grizzlies. He was drafted as the 34th pick overall in the 2008 NBA draft by the Minnesota Timberwolves.
About National Day Calendar
At National Day Calendar, our mission is to spread joy and enthusiasm by celebrating the diverse and unique cultural traditions of the United States. We aim to inspire individuals, families, and communities to come together and enjoy the many fun and festive national days that mark our calendar year. Whether it's indulging in a favorite food, hitting the beach, or simply taking a moment to appreciate the things we love about our country and culture, we believe that National Days provide an opportunity for people to connect and find happiness in the shared experiences that make us all human.
Through our platform, we strive to create a sense of community and promote the joy of celebration by highlighting and commemorating the many national days that bring us together.