(Last Updated On: May 11, 2023)
MAY 14, 2023 | MOTHER'S DAY | NATIONAL DANCE LIKE A CHICKEN DAY | NATIONAL DECENCY DAY | NATIONAL BUTTERMILK BISCUIT DAY | NATIONAL UNDERGROUND AMERICA DAY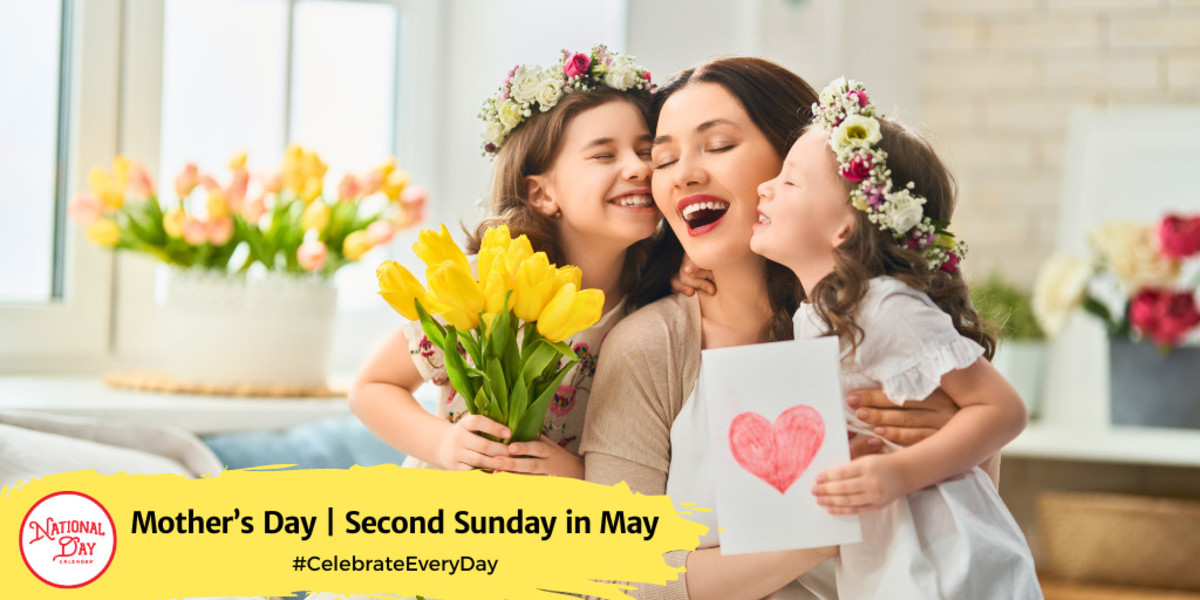 MOTHER'S DAY
Mother's Day is a time-honored tradition of recognizing the women in our lives who raised us, dried our tears, and well, mothered us. Everyone has one or has someone who is like a mother to them. On the second Sunday of May, we honor those women who are our mothers. Whether we shower her with gifts, take her to a fancy dinner or make her a homemade card, what moms want most is to be surrounded by the love of her family. Knowing the people they love are safe, sound, and healthy is a mom's number one priority. Read more…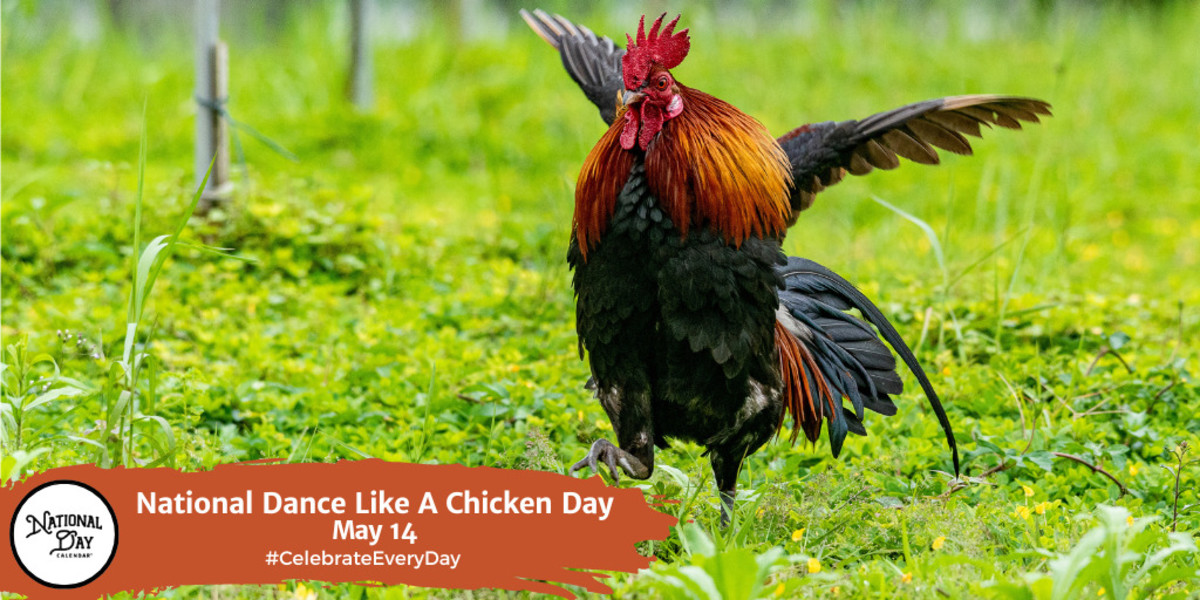 NATIONAL DANCE LIKE A CHICKEN DAY
National Dance Like a Chicken Day on May 14th encourages everyone to dance like a chicken! This day entertains from start to finish with people flapping their arms and strutting chicken-like. Everyone has probably danced the "Chicken Dance" at least once in their lifetime. This silly fun song is popular at wedding dances, Oktoberfest, and other celebrations, too. The song gets people of all ages up and moving on the dance floor. Read more…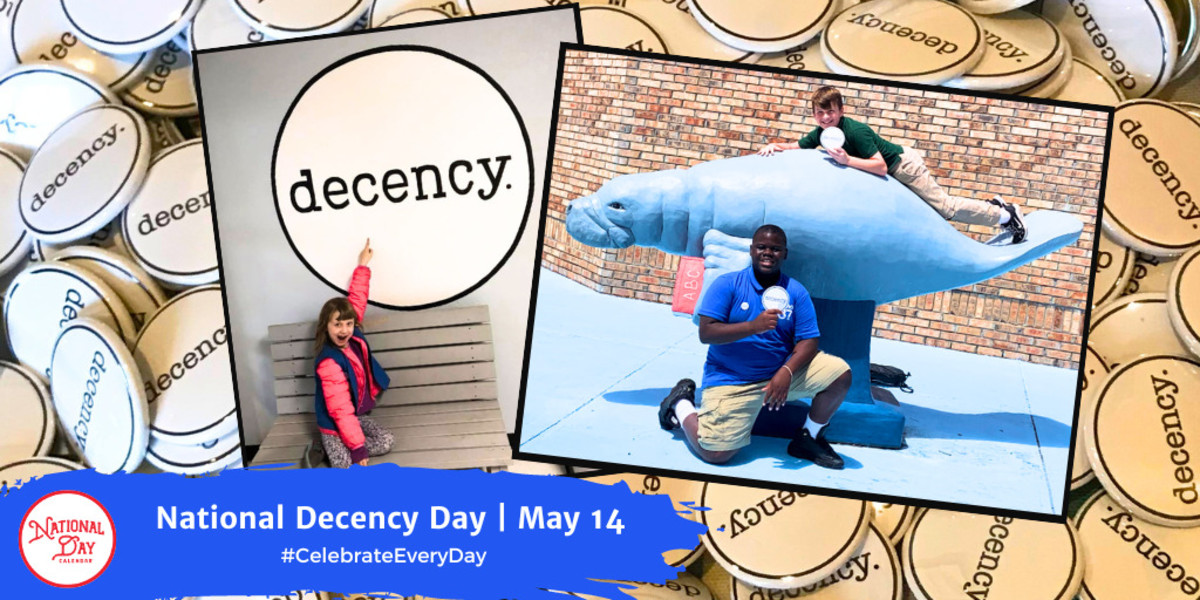 NATIONAL DECENCY DAY
National Decency Day on May 14th celebrates the basic standard of civility that every American deserves. DECENCY is a non-partisan grassroots movement launched to inspire decency in everyday life – in both conversations and actions. By raising awareness, the movement aims to encourage schools and local community groups to embrace DECENCY and integrate it into both curriculum plans and service projects. Read more…
NATIONAL BUTTERMILK BISCUIT DAY | May 14
May 14th ushers in National Buttermilk Biscuit Day to celebrate this high-rising breakfast staple. Read more…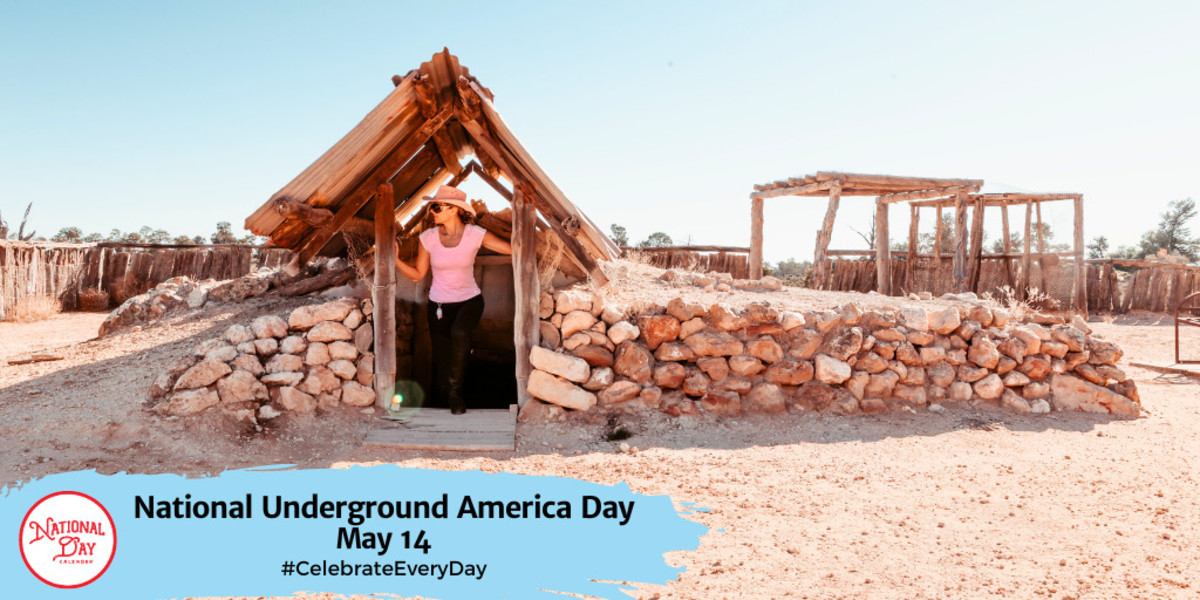 NATIONAL UNDERGROUND AMERICA DAY | May 14
On March 14th, National Underground America Day recognizes the approximately 6,000 people who live in some form of underground architecture across North America. The observance also celebrates the lifestyle, architecture, and benefits of underground living. Read more…
On Deck for May 15, 2023
National Days
International Kangaroo Care Awareness Day
International Day Of Families
National Nylon Stocking Day
National Chocolate Chip Day
Peace Officers Memorial Day
Recipe of the Day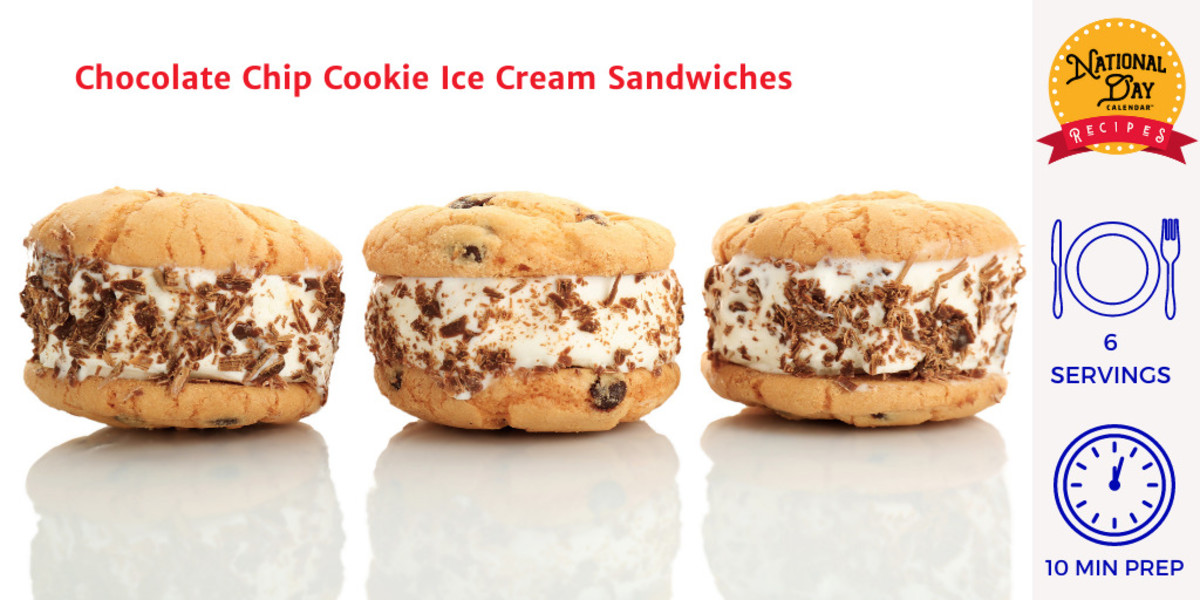 Chocolate Chip Cookie Ice Cream Sandwiches
Prep: 10 minutes
Cook:
Total Prep: 10 minutes
Servings: 6
Ingredients:
1 dozen chocolate chip cookies
6 scoops of ice cream (any flavor)
Instructions:
Place one scoop of ice cream in the middle of six cookies and top with the remaining six cookies.
Gently press down and smooth out edges.
Wrap in plastic wrap and freeze until ready to serve.
May 14th Celebrated History
1804
Captain Meriwether Lewis, Lieutenant William Clark, and their crew depart on the Corps of Discovery.
1878
Robert August Chesebrough trademarks Vaseline petroleum jelly.
1904
St. Louis, Missouri hosts the first Olympic Games in the United States.
1973
NASA launches the first U.S. space station, Skylab.
May 14th Celebrated Birthdays
Maria Smith Jones – 1918
Marie Smith Jones was the last native speaker of the Eyak language. She spoke the language fluently, and it was possible, through her, to create an Eyak dictionary with the help of the University of Alaska.
George Lucas – 1944
Best known for being a filmmaker before his time, George Lucas created the Star Wars franchise when much of the technology didn't exist to produce it. Lucas continues to push the boundaries of filmmaking with magical finesse.
Valerie Still – 1961
Valerie Still played professional basketball for 12 years in Italy. She also played one season with the Washington Mystics in the WNBA.
Mark Zuckerberg – 1984
In 2004 as a college student, Mark Zuckerberg co-founded Facebook, Inc. At the time, it was known as The Facebook.
About National Day Calendar
At National Day Calendar, our mission is to spread joy and enthusiasm by celebrating the diverse and unique cultural traditions of the United States. We aim to inspire individuals, families, and communities to come together and enjoy the many fun and festive national days that mark our calendar year. Whether it's indulging in a favorite food, hitting the beach, or simply taking a moment to appreciate the things we love about our country and culture, we believe that National Days provide an opportunity for people to connect and find happiness in the shared experiences that make us all human.
Through our platform, we strive to create a sense of community and promote the joy of celebration by highlighting and commemorating the many national days that bring us together.