(Last Updated On: May 11, 2023)
May 13, 2023 | NATIONAL DOG MOM'S DAY | NATIONAL APPLE PIE DAY | NATIONAL CROUTON DAY | STAMP OUT HUNGER FOOD DRIVE DAY | NATIONAL BIRTH MOTHER'S DAY | CORNELIA DE LANGE SYNDROME AWARENESS DAY | NATIONAL FROG JUMPING DAY | NATIONAL ARCHERY DAY | NATIONAL BABYSITTER'S DAY | NATIONAL MINIATURE GOLF DAY | NATIONAL FRUIT COCKTAIL DAY | NATIONAL TRAIN DAY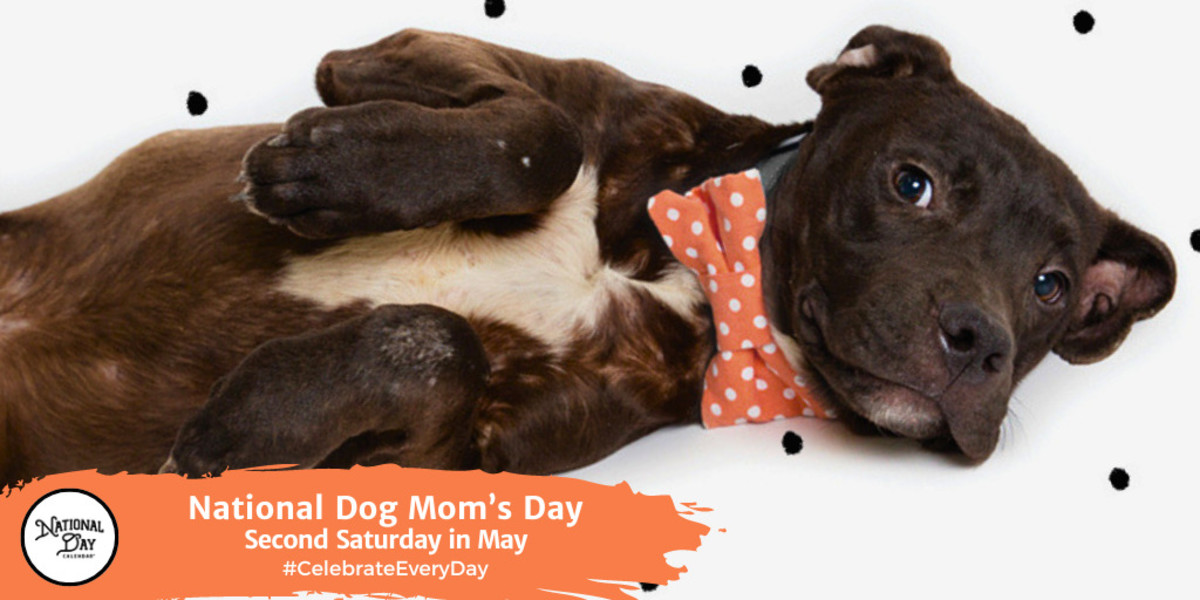 NATIONAL DOG MOM'S DAY
During the second Saturday in May, National Dog Mom's Day sends out a chorus of yips, barks, and howls of praise for all the dog mommas! Read more…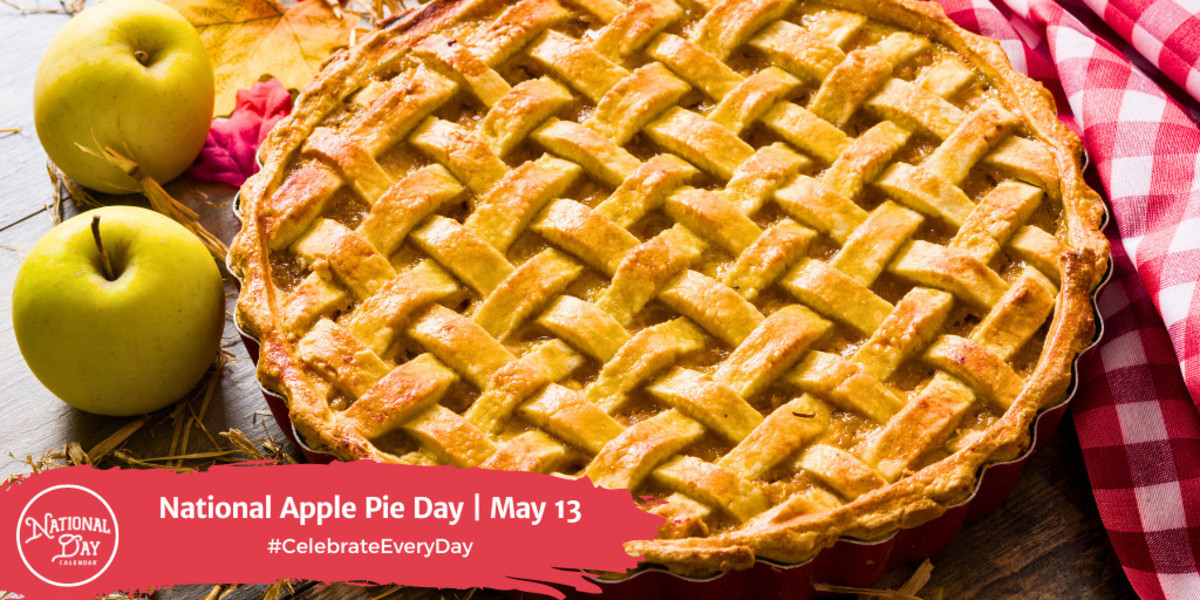 NATIONAL APPLE PIE DAY
National Apple Pie Day, America's favorite dessert, is observed annually on May 13th. The first apple pie recipe printed was in England in 1381. The list of ingredients included good apples, good spices, figs, raisins, pears, saffron, and cofyn (a type of pastry crust). Read more…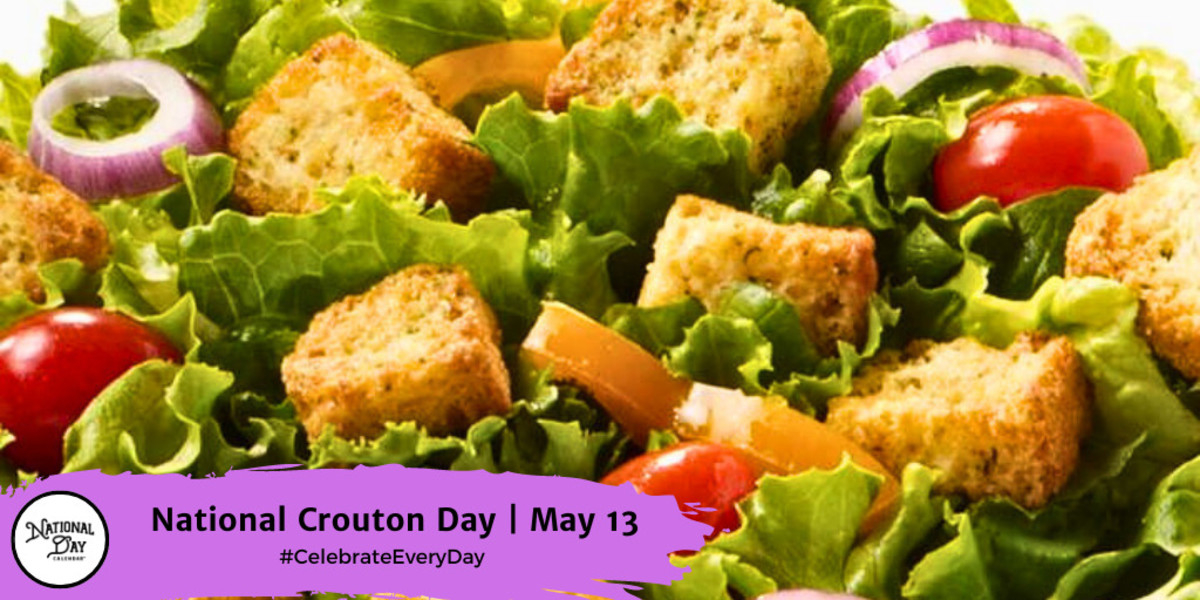 NATIONAL CROUTON DAY
National Crouton Day on May 13th each year recognizes a tasty topping that shouldn't be overlooked. Read more…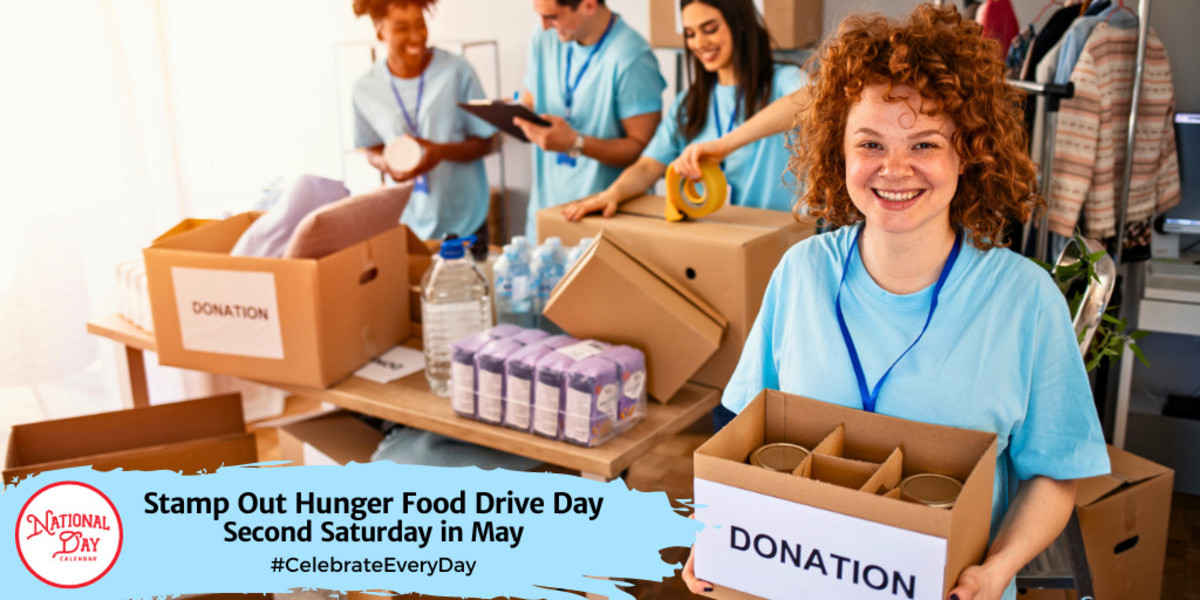 STAMP OUT HUNGER FOOD DRIVE DAY
The second Saturday in May is the largest one-day food drive in the nation named Stamp Out Hunger Food Drive Day. How is it possible? It occurs in more than 10,000 cities and towns, and the food is collected by those men and women carrying our mail across the country. Read more…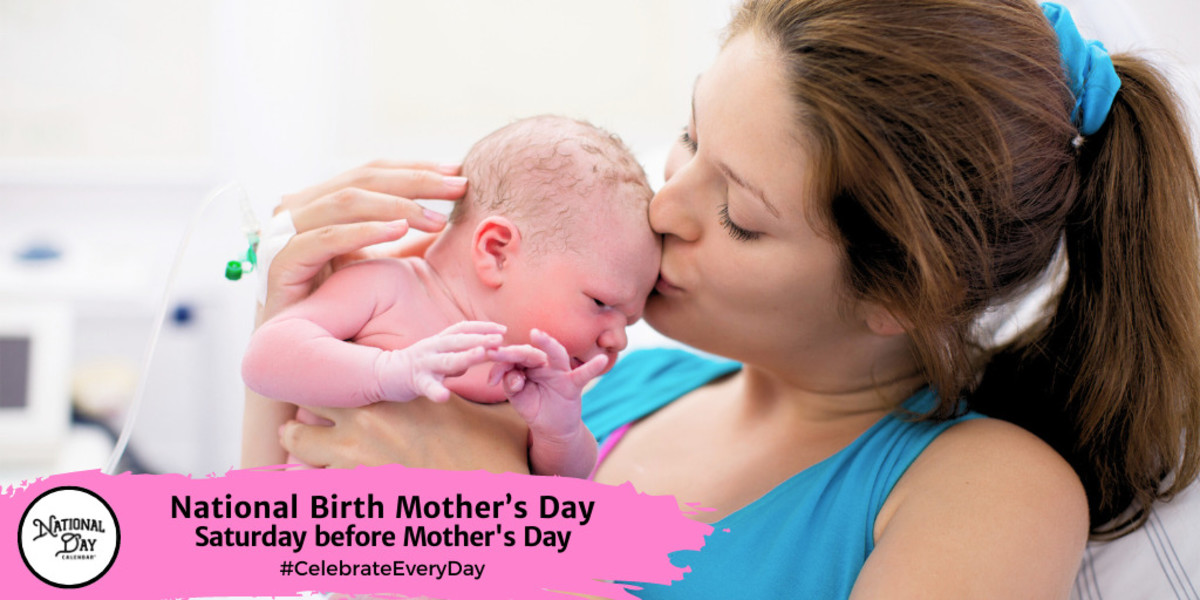 NATIONAL BIRTH MOTHER'S DAY
National Birth Mother's Day on the Saturday before Mother's Day honors birth mothers and offers a show of support. It is a day to recognize the biological mothers of adopted children. Read more…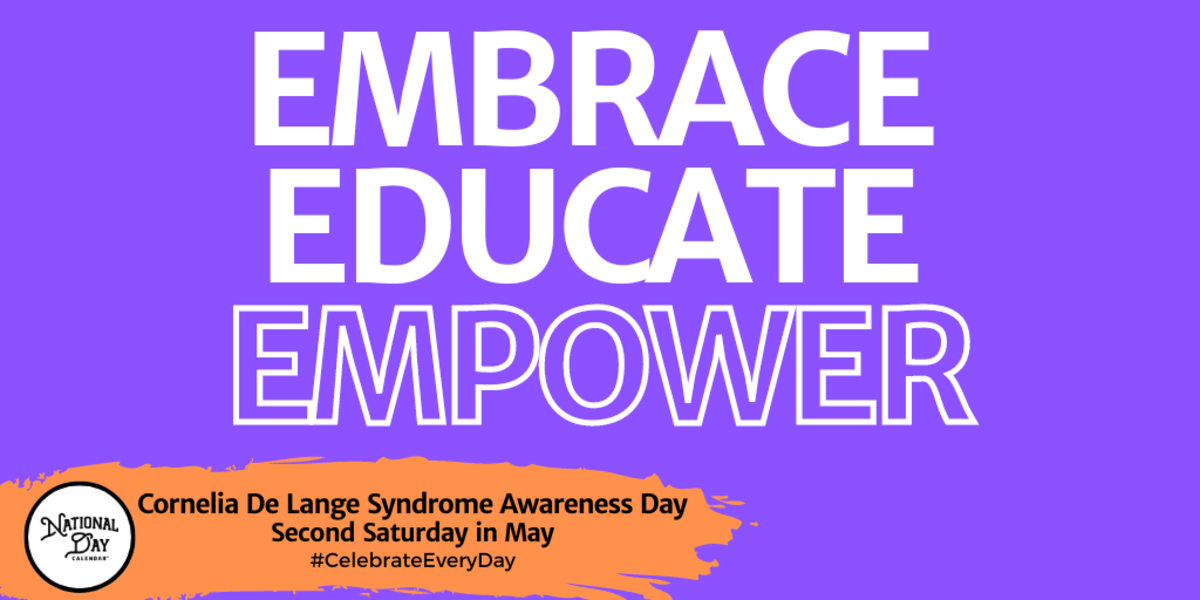 CORNELIA DE LANGE SYNDROME AWARENESS DAY
Observed annually on the second Saturday in May, Cornelia de Lange Syndrome Awareness Day sheds light on this often misdiagnosed, little-known syndrome. Read more…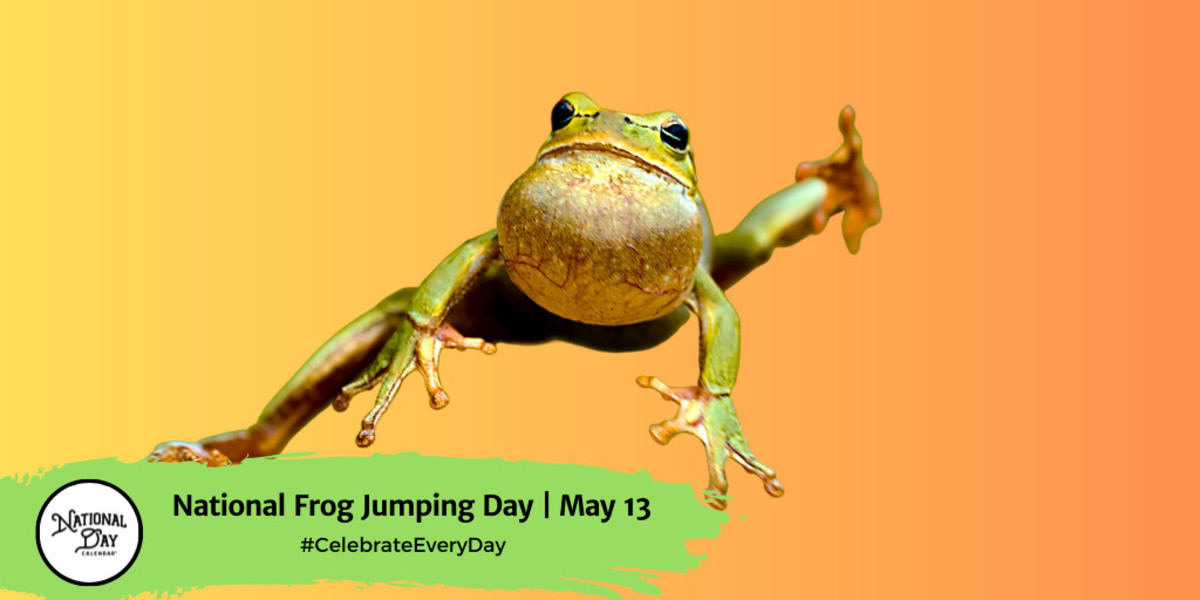 NATIONAL FROG JUMPING DAY
Observed each year on May 13th, National Frog Jumping Day is a favorite of young and old alike. Read more…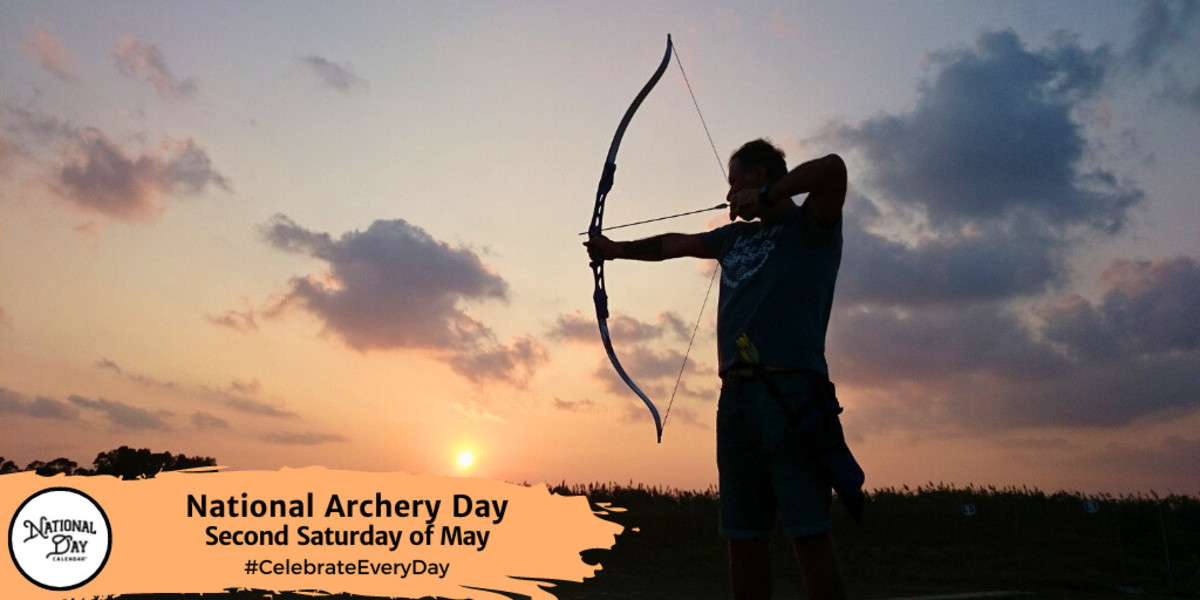 NATIONAL ARCHERY DAY
National Archery Day on the second Saturday in May recognizes one of the oldest sports still in existence. Archery has been around since before 2800 BC when bows were being used for hunting and battle. Read more…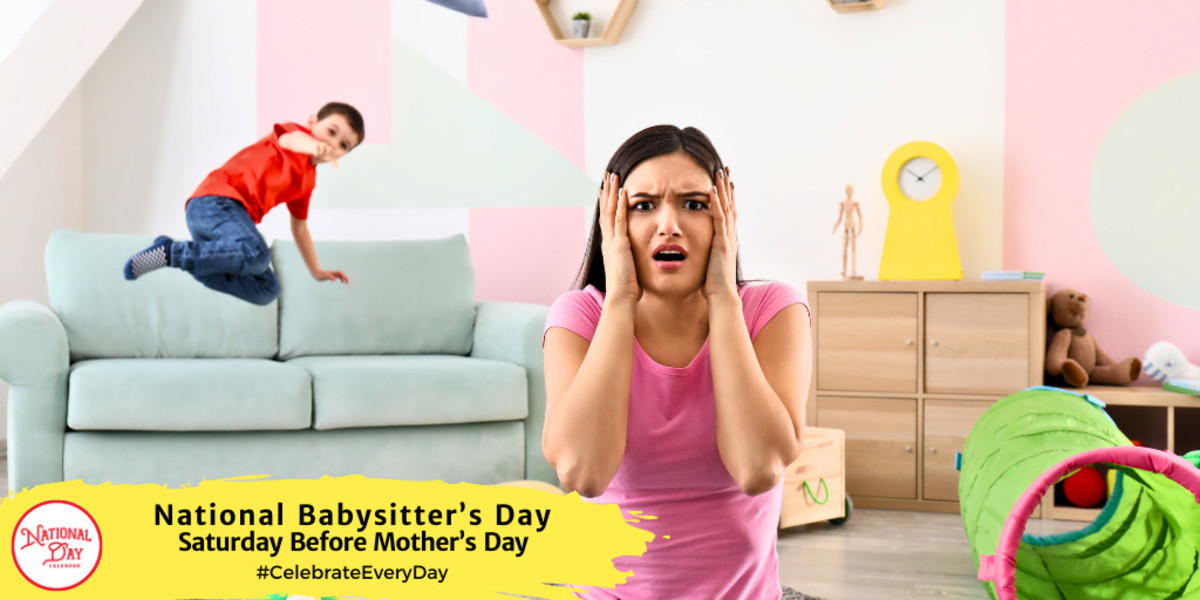 NATIONAL BABYSITTER'S DAY
National Babysitter's Day on Saturday before Mother's Day honors the reliable babysitters across the country. On this day, we show babysitters appreciation and special recognition for their quality child care. Read more…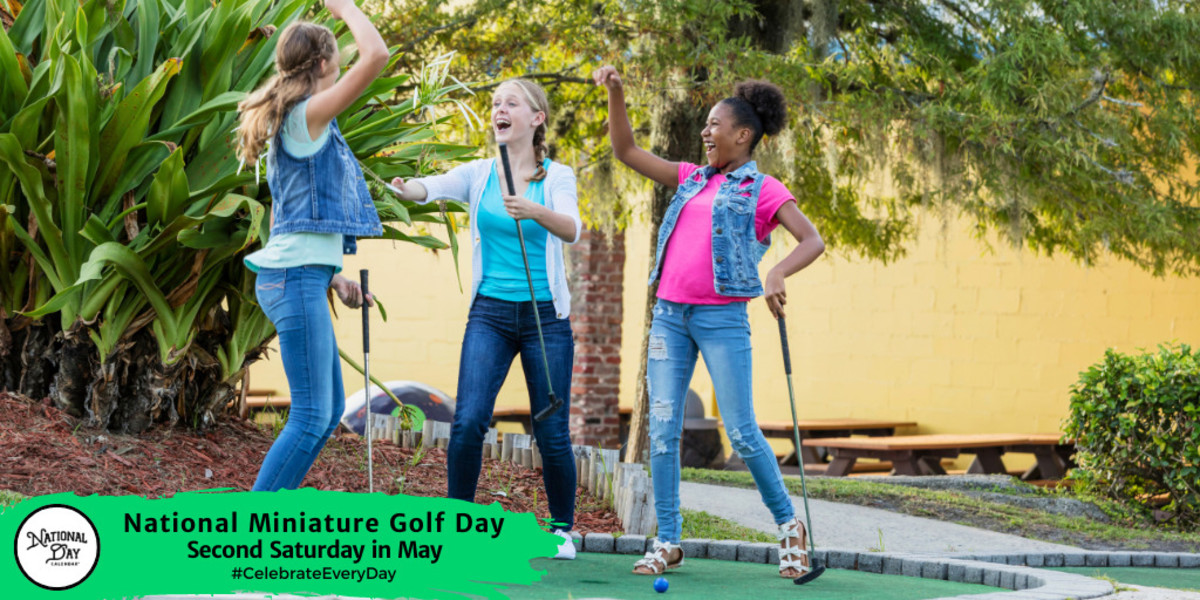 NATIONAL MINIATURE GOLF DAY
Annually the second Saturday in May recognizes National Miniature Golf Day. This day is separate from Miniature Golf Day, which is celebrated worldwide on September 21. Read more…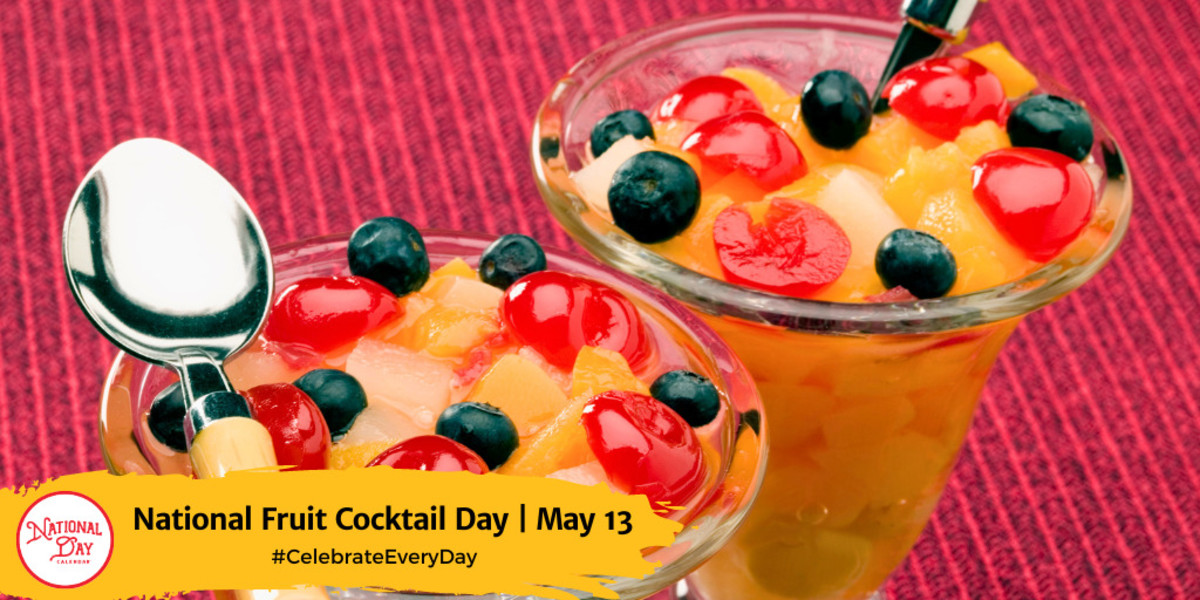 NATIONAL FRUIT COCKTAIL DAY
If you've been celebrating the food holidays routinely, National Fruit Cocktail Day on May 13th may be a way to improve the calorie count. Many of us have childhood memories of a dish of fruit cocktail regularly served with a meal. Read more…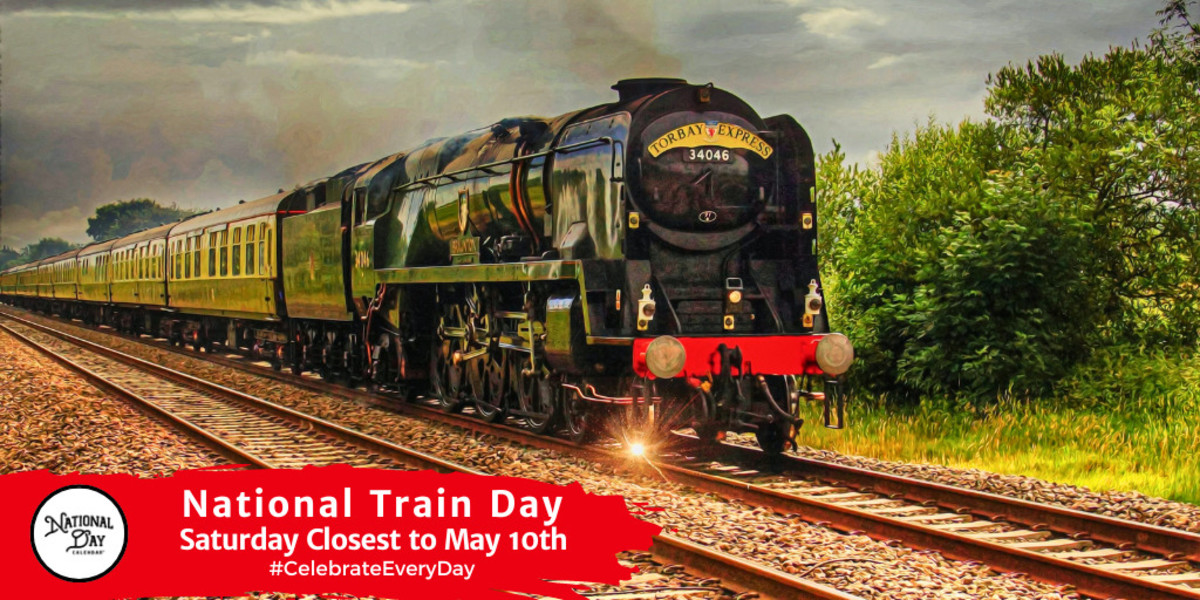 NATIONAL TRAIN DAY
Each year, National Train Day was observed annually on the Saturday closest to May 10th. Read more…
On Deck for May 14, 2023
National Days
National Decency Day
Mother's Day
National Buttermilk Biscuit Day
National Underground America Day
National Dance Like A Chicken Day
Recipe of the Day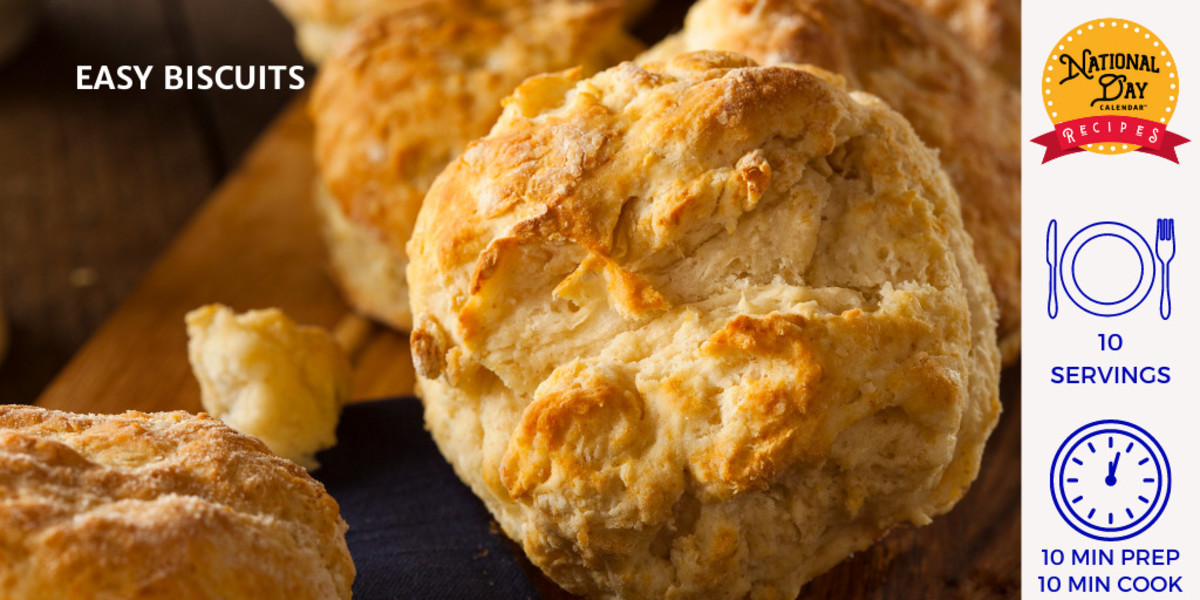 Easy Biscuits
Prep: 10 minutes
Cook: 10 minutes
Total Prep: 20 minutes
Servings: 10
Ingredients
2 cups all-purpose flour
1 tablespoon baking powder
1/2 teaspoon salt
1/2 cup shortening
3/4 cup cold milk
Instructions
Heat oven to 450° F. Sift flour, baking powder, and salt into a large mixing bowl. Cut in shortening until the mixture becomes coarse crumbs.
While stirring with a fork, add milk. Stir until soft dough forms and pulls away from the bowl.
Dust dough with flour and place it on a lightly floured surface. Work in the flour until the dough no longer sticks.
Roll out the dough until it's 1/2 inch thick. Using either a floured biscuit cutter or a cookie cutter, cut out biscuits. Repeat rolling and cutting until all dough is used. Biscuits can also be cut into squares with a sharp knife.
Bake biscuits on ungreased baking sheets for 10 minutes or until golden brown.
May 13th Celebrated History
1890
Inventor Nikola Tesla received patent no. 428,057 for an electric generator.
1918
The United States prints the first airmail stamps. The 24 cent stamps featured a picture of a Curtiss JN-4 bi-plane and ushered in the inaugural day of airmail service on May 15, 1918, between Washington, Philadelphia and New York.
1973
In an exhibition match touted as the "Battle of the Sexes," Bobby Riggs and Margaret Court squared off. Court lost the charitable event 6-1, 6-2. However, Riggs had previously challenged Billy Jean King to a Battle of the Sexes, and he repeated the challenge. The pair's showdown took place on September 20, 1973. This time, King brought home the win, 6-4, 6-3, 6-3.
1995
Alison Hargreaves reaches the summit of Everest. The 33-year-old from the United Kingdom was the first woman to climb the highest mountain in the world without the assistance of oxygen or Sherpas. Several months later in August, she and her team would scale K2 but never leave the mountain top due to a freak storm. She died on August 13, 1995.
May 13th Celebrated Birthdays
Inge Lehmann – 1888
In 1936, Danish seismologist and geophysicist published a paper describing her discovery that Earth has a solid inner core. Throughout her career, she would continue to expand upon her research.
Gil Evans – 1912
The jazz musician and composer is best known for his influence of modern jazz styles including cool jazz, modal jazz, free jazz, and jazz fusion.
Joe Louis – 1914
Joe Louis dominated the boxing ring and earned his first heavyweight crown in 1937 when he knocked out James J. Braddock in the eighth round.
Stevie Wonder – 1950
The award-winning musician began his career at the young age of 11. He became a Motown legend, performing R&B, gospel, funk, jazz, and soul music for six decades.
About National Day Calendar
At National Day Calendar, our mission is to spread joy and enthusiasm by celebrating the diverse and unique cultural traditions of the United States. We aim to inspire individuals, families, and communities to come together and enjoy the many fun and festive national days that mark our calendar year. Whether it's indulging in a favorite food, hitting the beach, or simply taking a moment to appreciate the things we love about our country and culture, we believe that National Days provide an opportunity for people to connect and find happiness in the shared experiences that make us all human.
Through our platform, we strive to create a sense of community and promote the joy of celebration by highlighting and commemorating the many national days that bring us together.