(Last Updated On: May 8, 2023)
MAY 10, 2023 | NATIONAL CLEAN UP YOUR ROOM DAY | WORLD LUPUS DAY | NATIONAL SHRIMP DAY | NATIONAL SCHOOL NURSE DAY | NATIONAL WASHINGTON DAY | NATIONAL RECEPTIONISTS DAY | NATIONAL THIRD SHIFT WORKERS DAY | NATIONAL LIPID DAY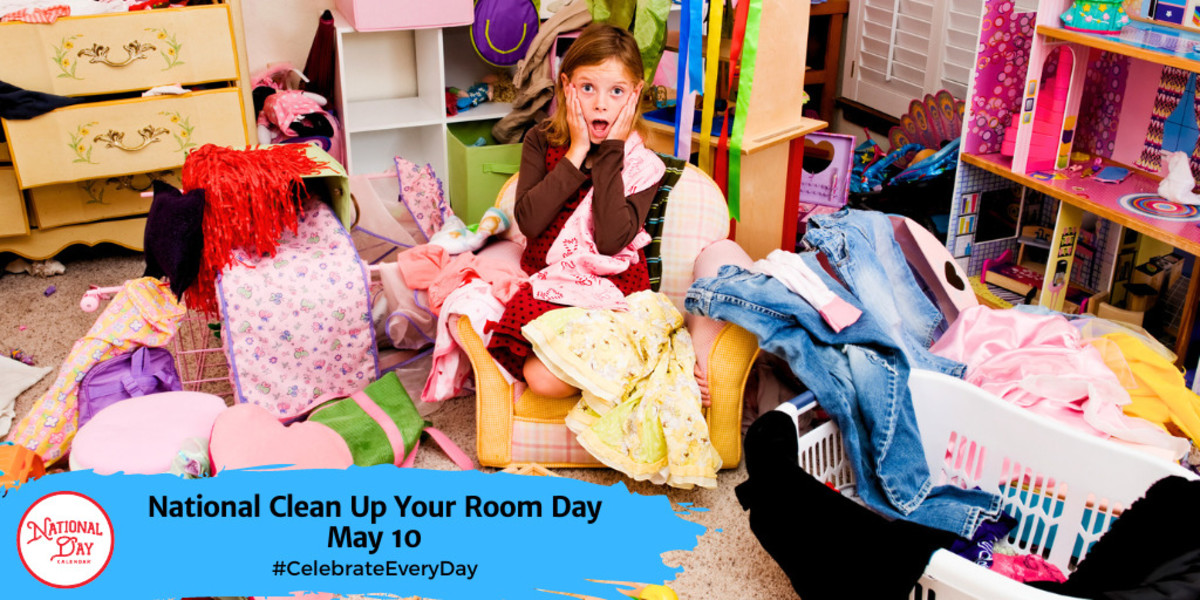 NATIONAL CLEAN UP YOUR ROOM DAY
Spring cleaners get their wish granted each year when National Clean Up Your Room Day arrives on May 10th. Children often dread this parent-appreciated day. Though, some years, the observance arrives with perfect timing for Mother's Day! Read more…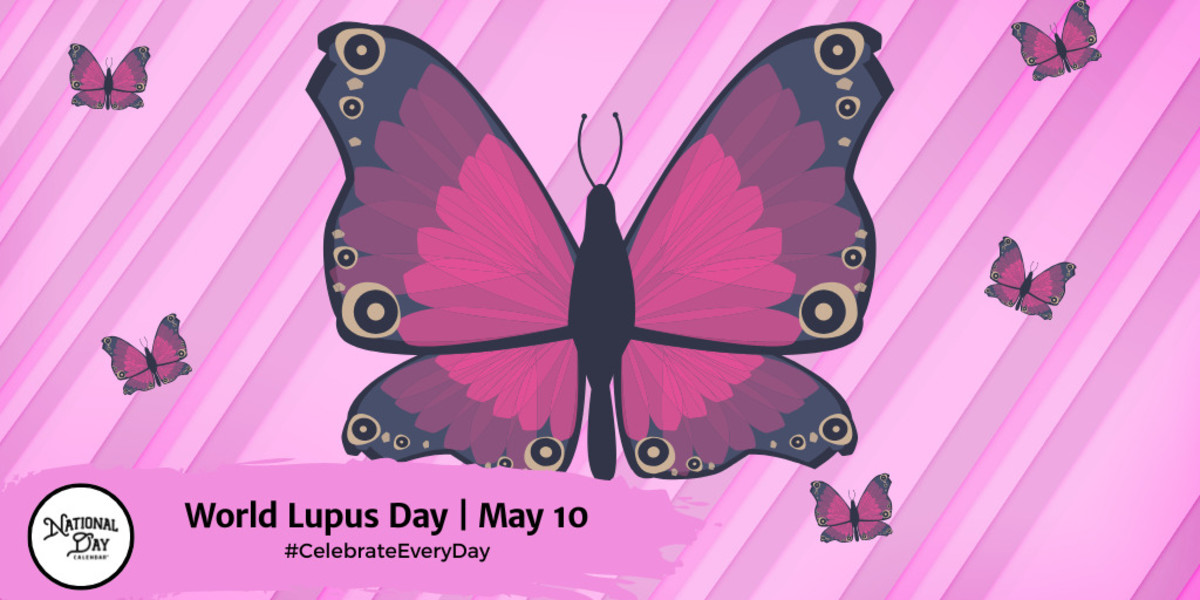 WORLD LUPUS DAY
May 10 is World Lupus Day. Lupus affects people of all nationalities, races, ethnicities, genders, and ages. Lupus is a chronic, autoimmune disease that can damage any part of the body (skin, joints, and/or organs inside the body). Read more…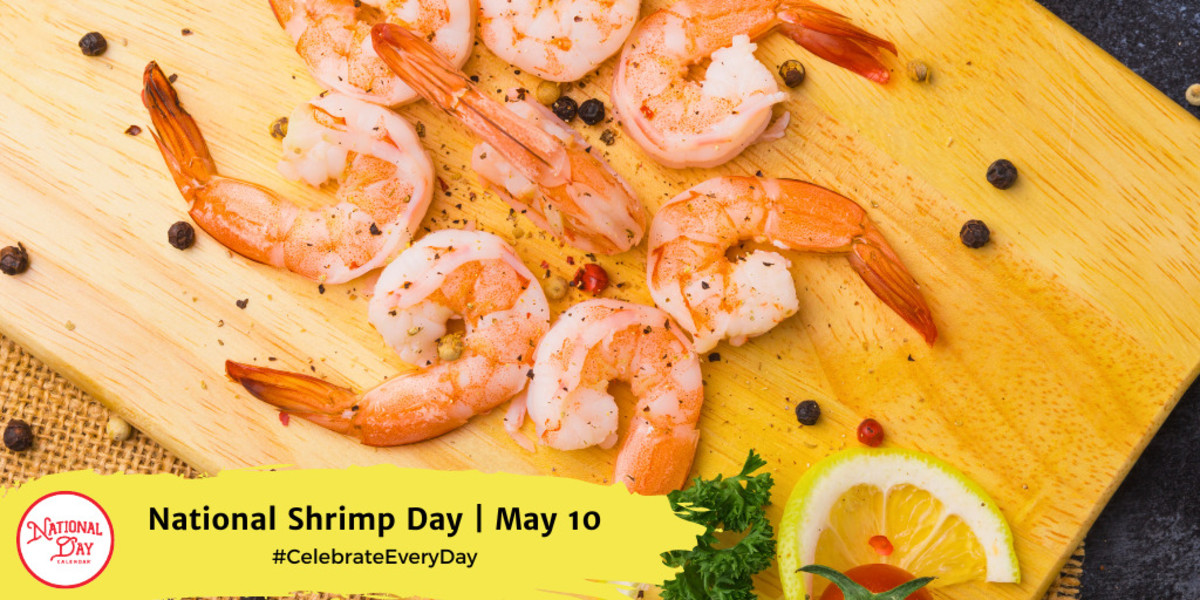 NATIONAL SHRIMP DAY
Each year on May 10th, National Shrimp Day recognizes America's favorite seafood. Americans eat more shrimp than any other seafood, and this is the day to celebrate this delicious seafood. Read more…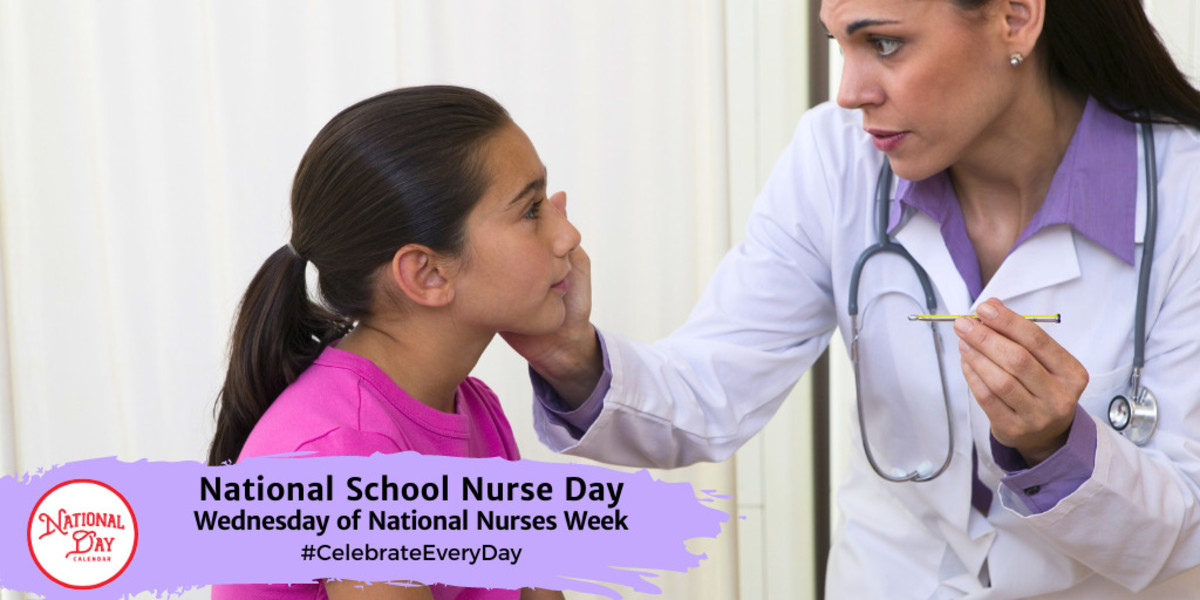 NATIONAL SCHOOL NURSE DAY
National School Nurse Day on the Wednesday of National Nurses Week honors all school nurses who care for the children in the schools every day. School nurses promote learning through healthy children. Read more…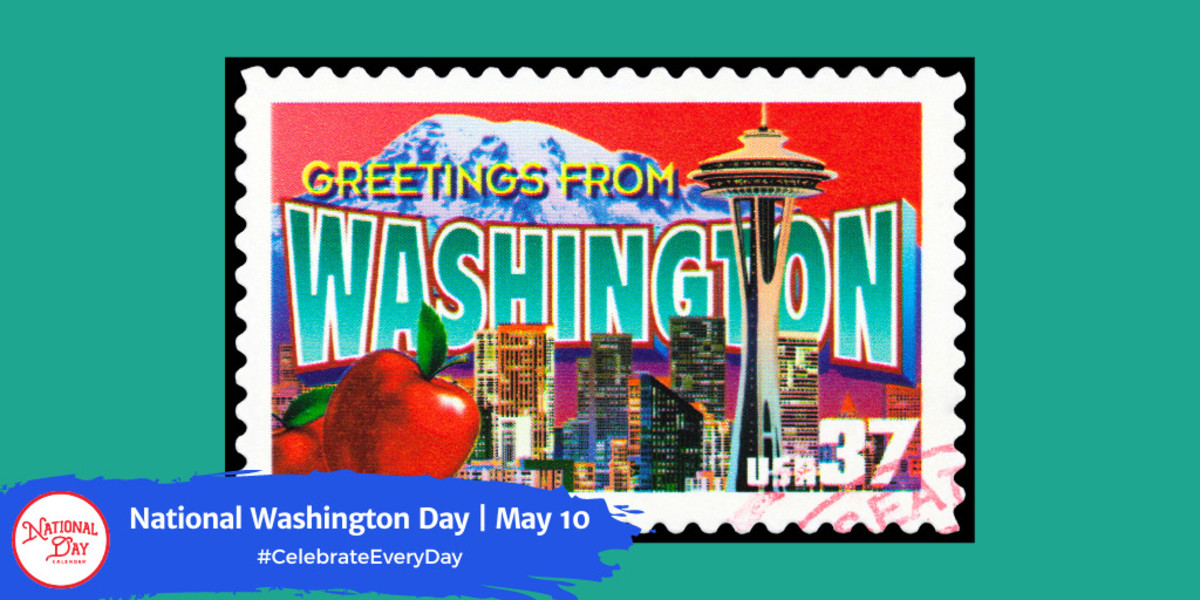 NATIONAL WASHINGTON DAY
On May 10th, National Washington Day recognizes The Evergreen State. Read more…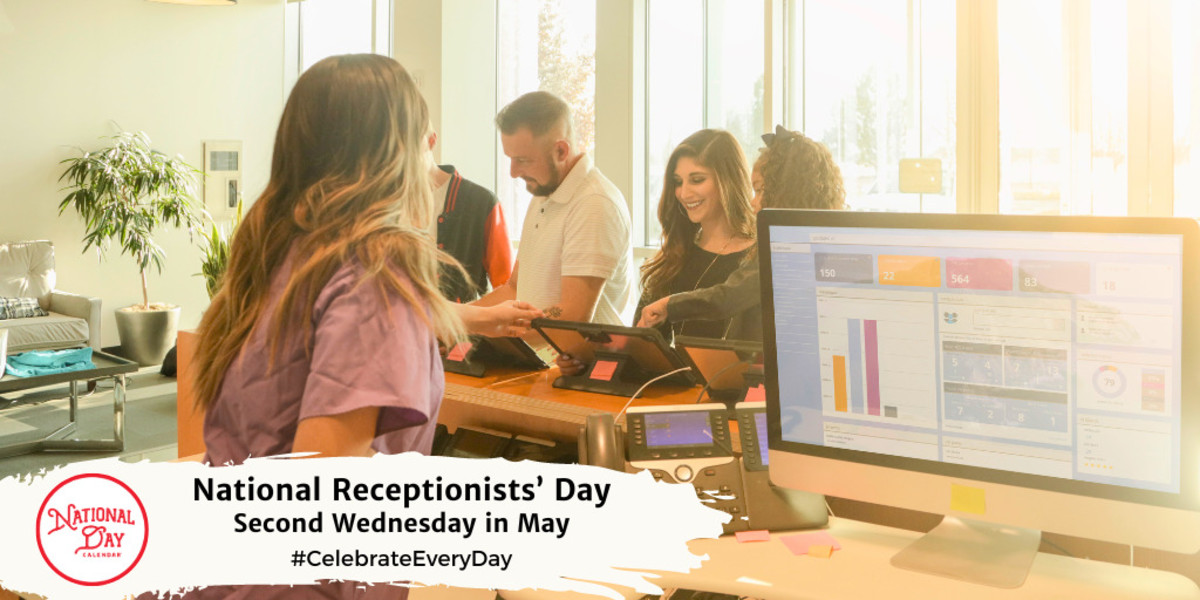 NATIONAL RECEPTIONISTS' DAY
Each year National Receptionists' Day on the second Wednesday in May gives recognition to receptionists and the valuable contributions they make to the companies where they work. Read more…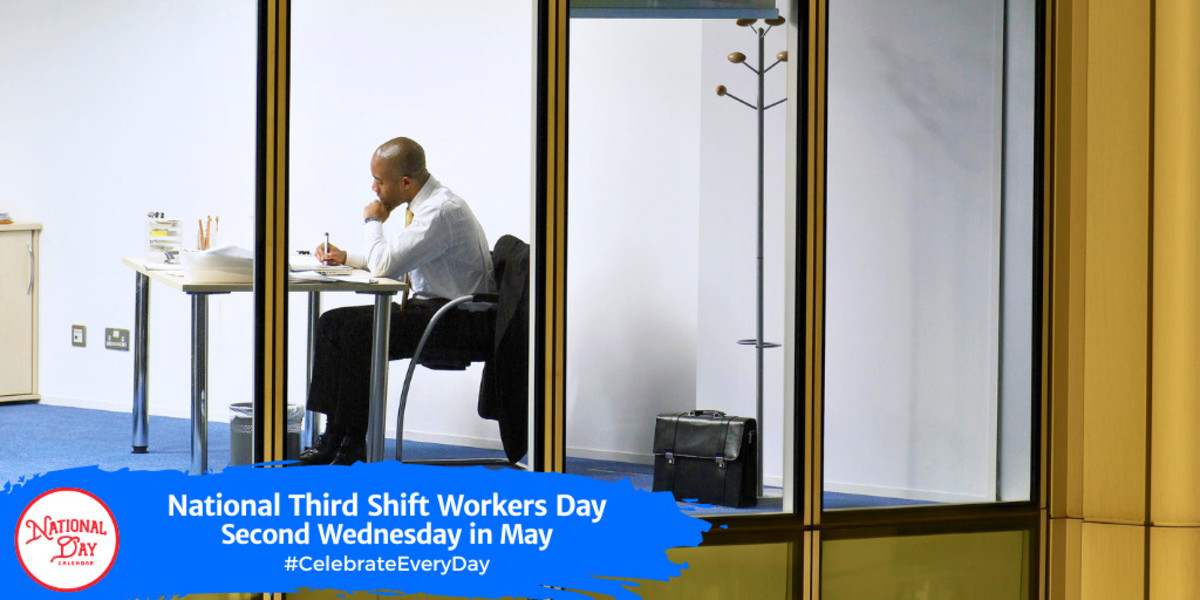 NATIONAL THIRD SHIFT WORKERS DAY
Each year, National Third Shift Workers Day on the second Wednesday in May recognizes the workers who face the night to keep businesses running, hospitals staffed, and streets safe. The day is also known as National Night Shift Workers Day. Read more…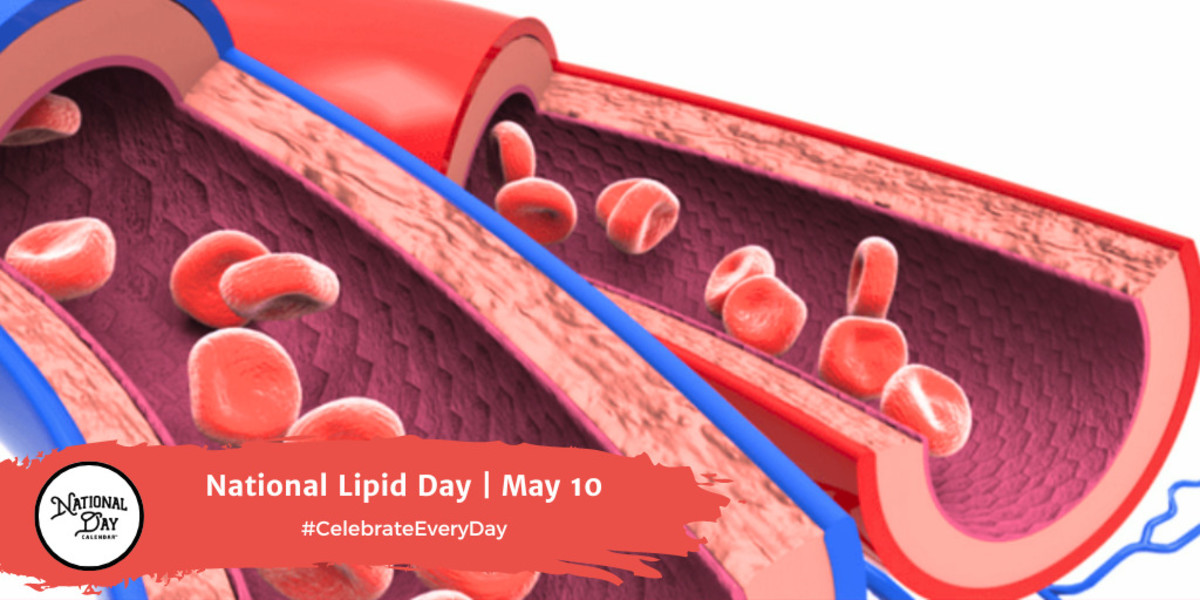 NATIONAL LIPID DAY
National Lipid Day on May 10th each year brings awareness to Dyslipidemia. Dyslipidemia is an abnormal amount of lipids (e.g. cholesterol and/or fat) in the blood. Read more…
On Deck for May 11, 2023
National Days
National Eat What You Want Day
National Foam Rolling Day
National Twilight Zone Day
Recipe of the Day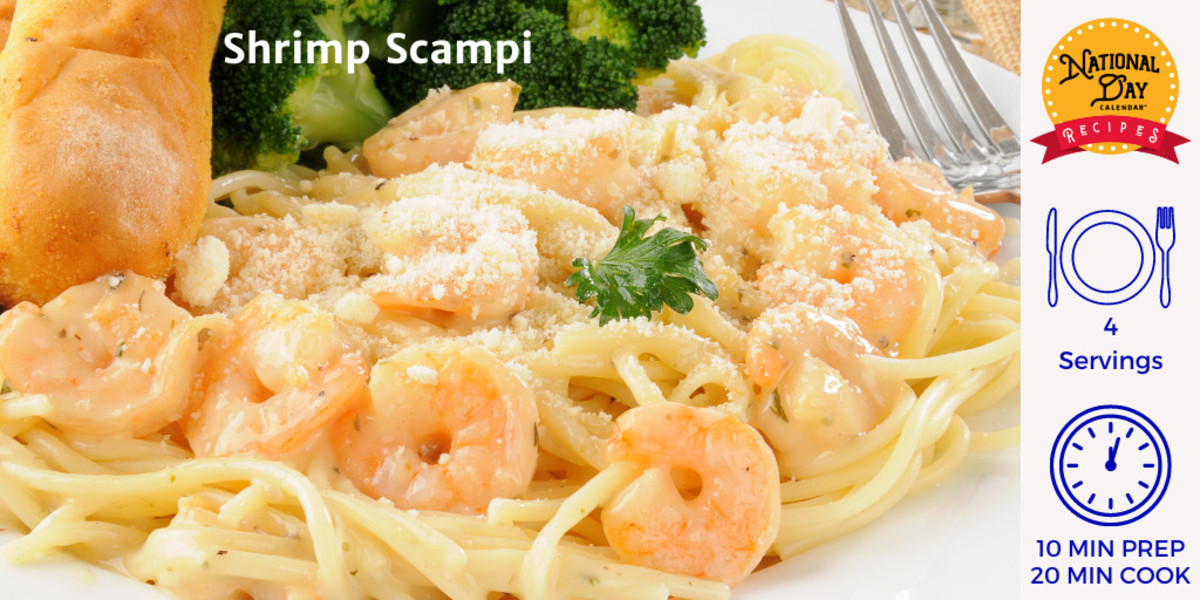 Shrimp Scampi
Prep: 10 minutes
Cook time: 15-20 minutes
Servings: 4
Ingredients:
Prepare angel hair pasta according to instructions on package.
3 to 4 garlic cloves, minced
1/4 cup butter, cubed
1/4 cup olive oil
1 pound uncooked medium shrimp, peeled and de-veined
1/4 cup lemon juice
1/2 teaspoon pepper
1/4 teaspoon dried oregano
1/4 cup dry bread crumbs
1/4 cup minced fresh parsley
Instructions:
In a large skillet, melt butter.
Add olive oil and garlic. Saute' about 1 minute.
Add shrimp, lemon juice, pepper, and oregano and cook until shrimp turns pink. Remove from heat.
Stir in parsley and bread crumbs.
Serve over cooked pasta.
May 10th Celebrated History
1869
In Promontory, Utah, the final spikes complete the first continental railroad. Arizona Governor Leland Stanford and Union Pacific Vice-President Thomas Durant drive the final golden and ceremonial spikes linking the Union Pacific and Central Pacific railroads.
1872
The Equal Rights Party nominates Victoria Woodhull as the first woman candidate for president.
1908
The United States observes Mother's Day for the first time in Grafton, West Virginia.
1975
Betamax, the first video cassette recorder, went on sale in Japan.
May 10th Celebrated Birthdays
John Wilkes Booth – 1838
On April 15, 1865, John Wilkes Booth shot President Abraham Lincoln while he was attending a play at Ford's Theatre. Injured, Booth rode with co-conspirator David Herold to Dr. Samuel Mudd's home in the early hours of the 15th before crossing into Virginia. Mudd performed surgery on Booth's fractured leg and allowed both men to stay the night.
John Louis Clarke – 1881
Scarlet fever left John L. Clarke without hearing or vocal cords at the age of two. What the disease took away from Clarke was replaced with an artist's touch. Clarke was 3/4 Blackfeet Indian and learned to carve and sculpt while attending schools for the deaf. His keenly detailed depictions of wildlife have been displayed in the Oval Office and exhibited around the world.
Fred Astaire – 1899
The legendary dancer, actor, and comedian Fred Astaire combined dazzling choreography with careful planning and lots of rehearsal to wow audiences. Studios often paired Astaire with Ginger Rogers, but he also performed with Rita Hayworth, Judy Garland, and Audrey Hepburn.
Thomas Lipton – 1850
In 1890, the self-made millionaire with a line of grocery stores in the United Kingdom, Sir Tomas Johnstone Lipton, developed his "Direct from tea garden to teapot" concept. By 1893, Lipton brought his product to the World's Fair in Chicago.
Kay Petre – 1903
The Canadian-born racecar driver raced at Brooklands in the 1930s and broke several records during her career.
Maybelle Addington Carter – 1909
As a member of the Original Carter Family folk music group, Maybelle became respected for her instrumental skills with several instruments, including the autoharp, banjo, and guitar. In Grand Ole Opry circles, Carter was known as Mother Maybelle, and in 1970 the Country Music Hall of Fame elected her to its membership.
Dr. Ellen Ochoa – 1958
In 1993, the American engineer became the first Hispanic woman in space. Ochoa followed her nine-day mission aboard the space shuttle Discovery with three more space missions.
About National Day Calendar
At National Day Calendar, our mission is to spread joy and enthusiasm by celebrating the diverse and unique cultural traditions of the United States. We aim to inspire individuals, families, and communities to come together and enjoy the many fun and festive national days that mark our calendar year. Whether it's indulging in a favorite food, hitting the beach, or simply taking a moment to appreciate the things we love about our country and culture, we believe that National Days provide an opportunity for people to connect and find happiness in the shared experiences that make us all human.
Through our platform, we strive to create a sense of community and promote the joy of celebration by highlighting and commemorating the many national days that bring us together.