(Last Updated On: March 2, 2023)
MARCH 6, 2023 | NATIONAL OREO COOKIE DAY | NATIONAL DENTIST'S DAY | NATIONAL DRESS DAY | NATIONAL FROZEN FOOD DAY | NATIONAL WHITE CHOCOLATE CHEESECAKE DAY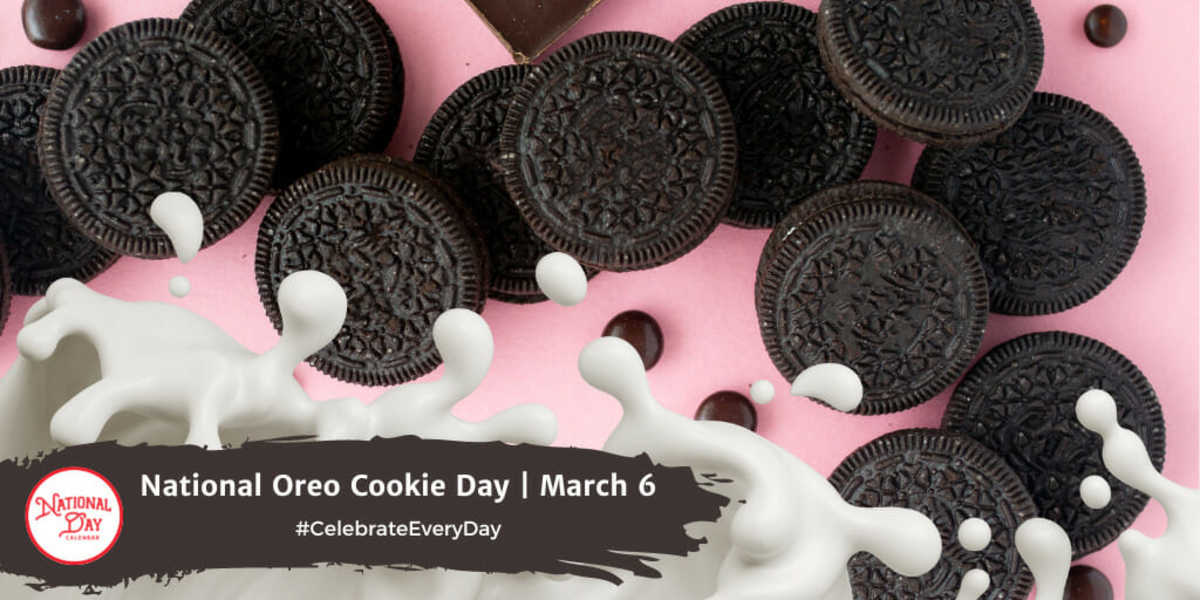 NATIONAL OREO COOKIE DAY
Be ready to observe by having your glass of milk handy as it is National Oreo Cookie Day. This day is recognized across the nation each year on March 6th. Read more…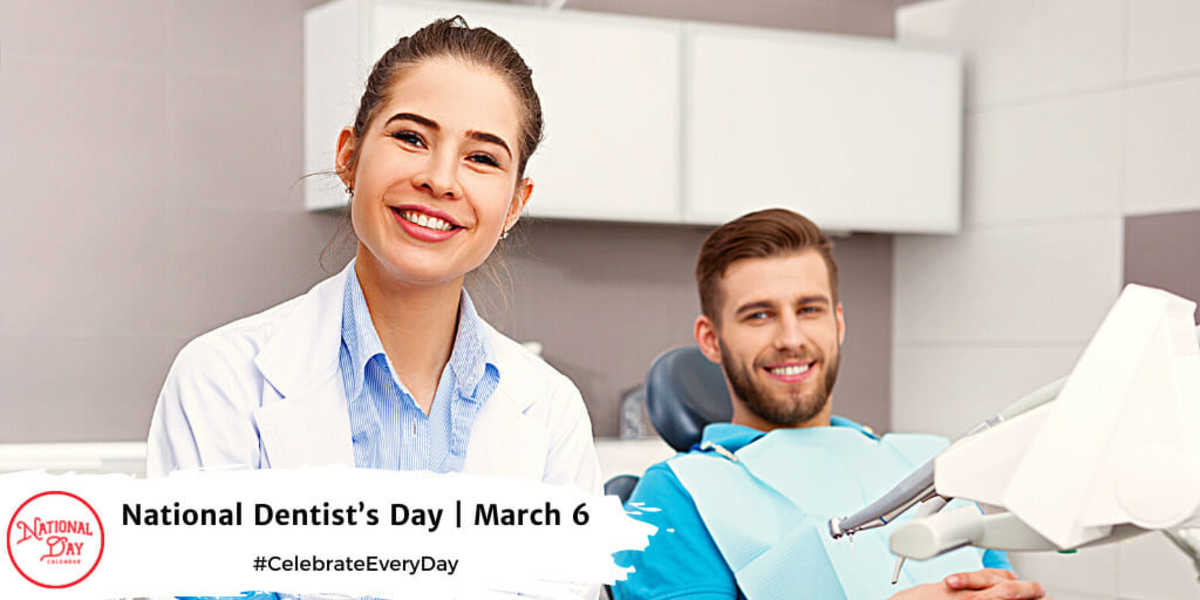 NATIONAL DENTIST'S DAY
National Dentist's Day on March 6th sets aside a day each year for us to say, "Thank you" to the person who keeps our pearly whites in tip-top order every 6 months. Read more…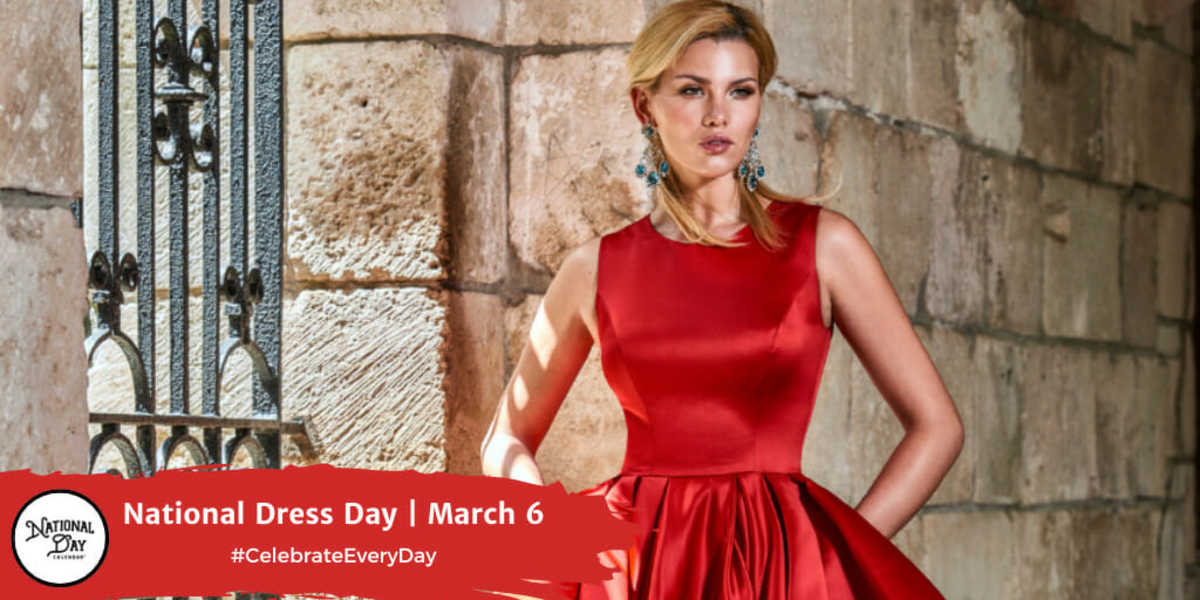 NATIONAL DRESS DAY
On March 6th, observe National Dress Day by reflecting on memorable events when we recall dearest memories by what we were wearing. Read more…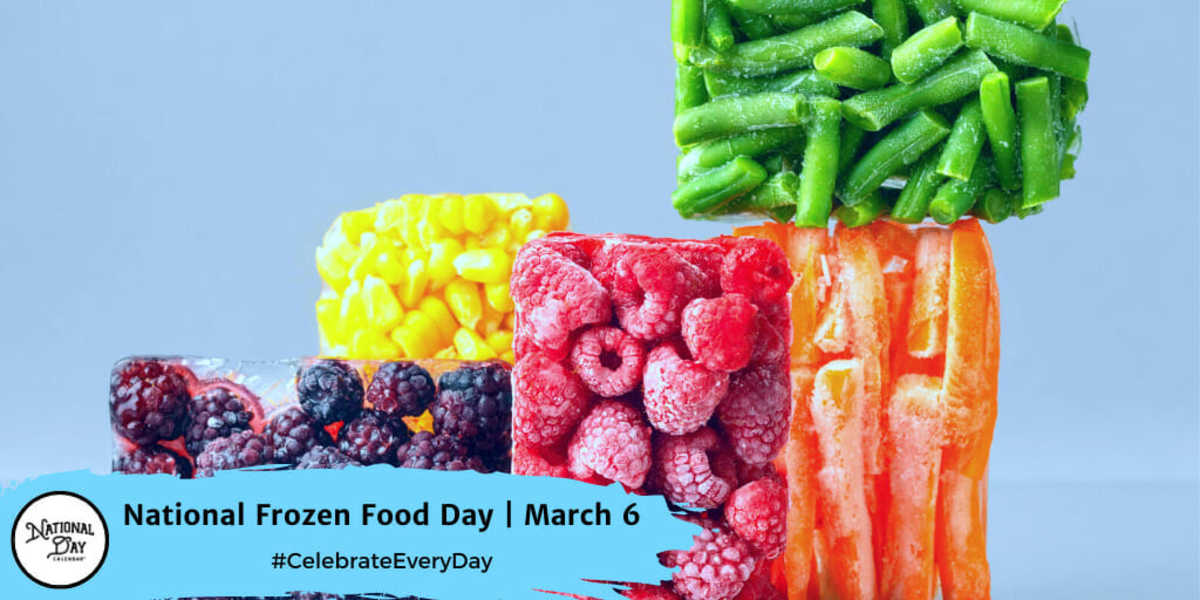 NATIONAL FROZEN FOOD DAY
National Frozen Food Day recognizes the preservation feat that freezing fruits, vegetables, and meats have been on modern life. Celebrated each year on March 6th, the observance takes a look at how frozen food impacts our daily lives, its history, and how far it has come. Read more…
NATIONAL WHITE CHOCOLATE CHEESECAKE DAY
National White Chocolate Cheesecake Day on March 6th offers another way to celebrate one of our favorite desserts. This indulgent day inspires bakers across the country to wow us with their delicious creations! Read more…
On Deck for March 7, 2023
National Days
NATIONAL FLAPJACK DAY
NATIONAL CROWN ROAST OF PORK DAY
NATIONAL CEREAL DAY
NATIONAL BE HEARD DAY
Recipe of the Day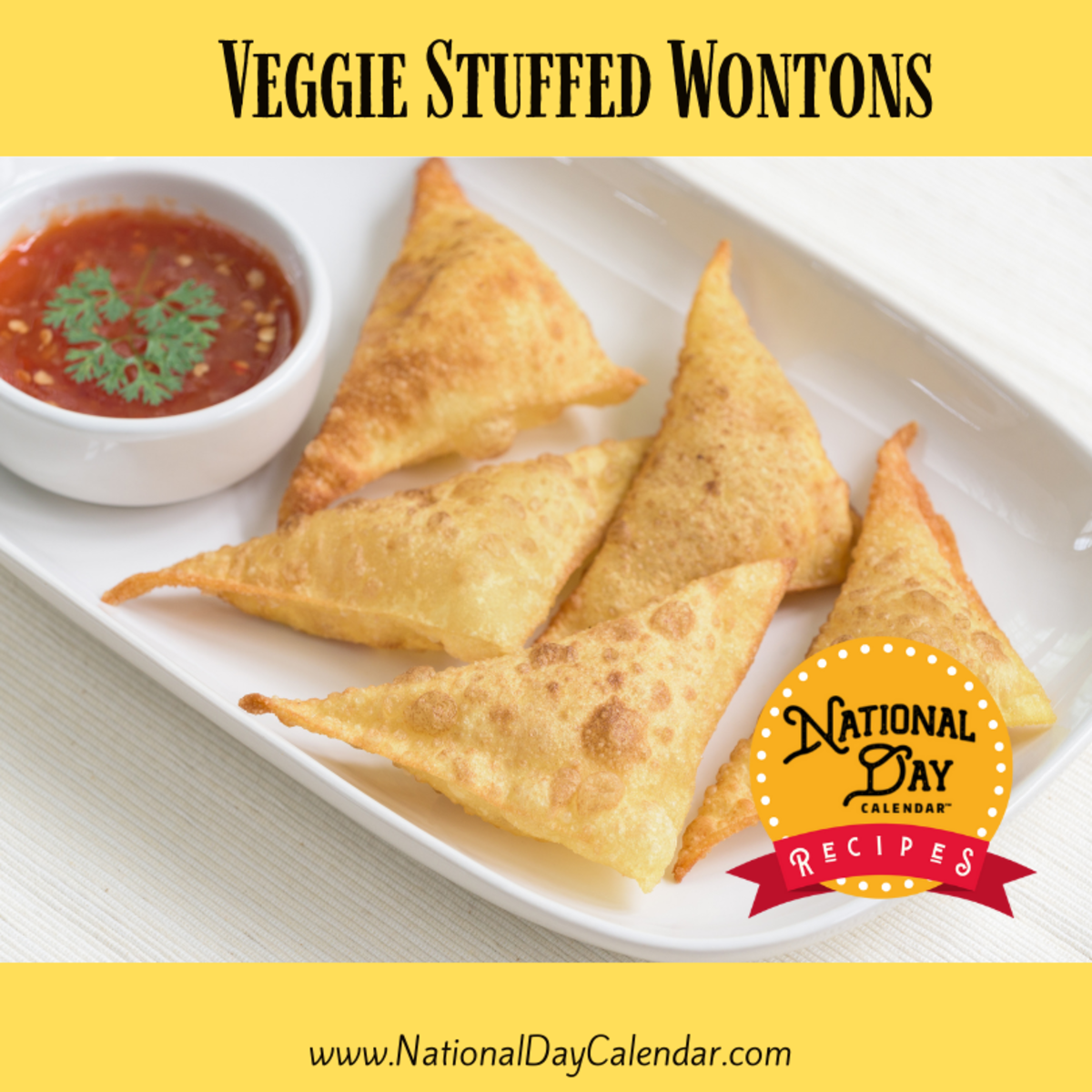 Veggie Stuffed Wontons
Prep: 15 minutes
Cook: 15 minutes
Total Prep: 30
Servings: 60 wontons
Ingredients:
1 8-ounce brick cream cheese, softened
1 package vegetable soup mix
1 16-ounce package wonton wrappers
water
Vegetable oil for deep frying
Instructions:
In a medium bowl, mix cream cheese and vegetable soup mix until well combined.
Place one teaspoon of the mixture inside each wonton. Place a dab of water along two edges and fold wontons in half, pressing edges to seal. Wontons can also be gathered at the top and pinched to seal.
Heat oil in a large kettle or deep fryer to 350F. Drop wontons into hot oil in batches and fry until golden brown – about 2 minutes. Drain on paper towels.
Serve with a dipping sauce such as Sweet Sriracha, Sweet and Sour, or Hoisin.
March 6th Celebrated History
1869
Chemist Dimitri Mendeleev publishes his first paper developing a new periodic table. Mendeleev's table arranges the elements based on atomic mass, similar to chemist John Newlands, but he corrects some of Newland's errors. By this time, only 60 of the over 100 elements we know today were discovered.
1930
Clarence Birdseye begins test marketing prepackaged frozen food in Springfield, Massachusetts as Birds Eye Frosted Foods.
1950
Peter Hodgson introduces Silly Putty as a toy for the first time.
1965
"My Girl" by The Temptations hits the U.S. singles charts. Written by Smokey Robinson, the single is the first hit for the Motown Records recording label.
March 6th Celebrated Birthdays
Ed McMahon – 1923
Johnny Carson's long-time co-host began his career in entertainment as host of a late-night talk show. Known for his funny antics, McMahon also hosted the talent show Star Search.
Sarah Caldwell – 1924
At the age of 26, Caldwell became the first woman to direct a professional opera company. She would advance her career even further when she became the first woman to conduct the New York Metropolitan Opera in 1976. She was a force to be reckoned with, adventurous and determined.
Gordon Cooper – 1927
One of the original Mercury astronauts, Cooper's first mission to space was aboard Faith 7 on the final flight of the Mercury Project on May 15, 1963. His second flight was aboard Gemini 5 with astronaut Pete Conrad on August 21, 1965.
Gabriel Garcia Marquez – 1928
In 1982, the Colombian author was awarded the Nobel Prize for Literature. Some of his best-known works include One Hundred Years of Solitude and Love in the Time of Cholera.
Valentina Tereshkova – 1937
In February of 1963, Tereshkova began training in the Soviet space program. She was selected for a dual mission with cosmonaut Valeri Bykovsky, and on June 16 became the first woman in space. She orbited the Earth in the Vostok 6 while Bykovsky, who launched two days earlier, orbited in Vostok 5. Tereshkova orbited a total of 48 times around the Earth for 71 hours.
Maurice Ashley – 1966
In 1999, Maurice Ashley became the first black chess player to earn the title of grandmaster. He was 33 years old and learned the game from his older brother. Today, the grandmaster continues his love of the game and is also a commentator, coach, consultant, and more.
Shaquille O'Neal – 1972
Known as Shaq, he played 19 years in the National Basketball Association with six different teams. During his career, Shaq brought home four championship rings, three with the Los Angeles Lakers and one with the Miami Heat.
About National Day Calendar
National Day Calendar is the original and authoritative source for fun, unusual and unique National Days! Since our humble beginnings on National Popcorn Day in 2013, we have been tracking the National Days, National Weeks, National Months, and International Days. We became the first calendar of its kind to curate the days all in one place and tell their stories, too! Here at National Day Calendar, we are on a mission to Celebrate Every Day with you! And by you, we mean families, businesses, educators, and strangers we meet on the street. There's more than one day for everyone.
At National Day Calendar, we discovered the National Days have a way of inspiring us. We're honored to tell the stories behind the days and provide you with informational ways to incorporate the National Days into your business, family, schools, and home!