(Last Updated On: March 2, 2023)
March 5, 2023 | NATIONAL CHEESE DOODLE DAY | NATIONAL ABSINTHE DAY | NATIONAL MULTIPLE PERSONALITY DAY | FINISHER'S MEDAL DAY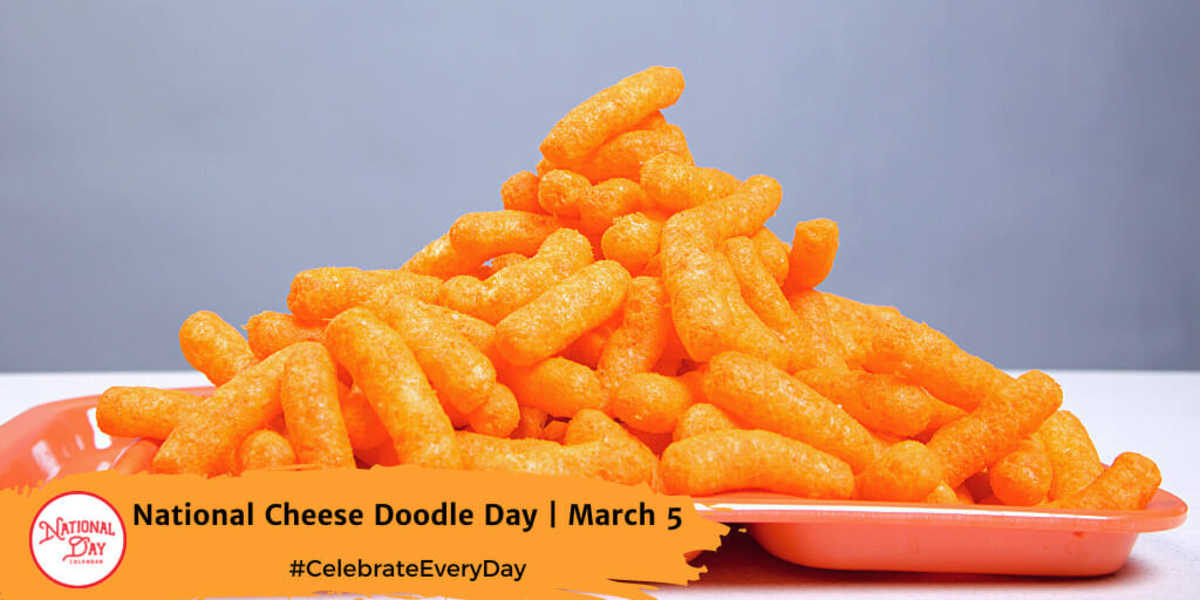 NATIONAL CHEESE DOODLE DAY
National Cheese Doodle Day on March 5th marks an annual celebration where fingers turn a cheesy orange as we snack on these flavorful treats! Found all across the country, these cheddar cheese-coated snacks come in puffed or crunchy, fried or baked. They also come in single-serving or jumbo-sized packaging. Read more…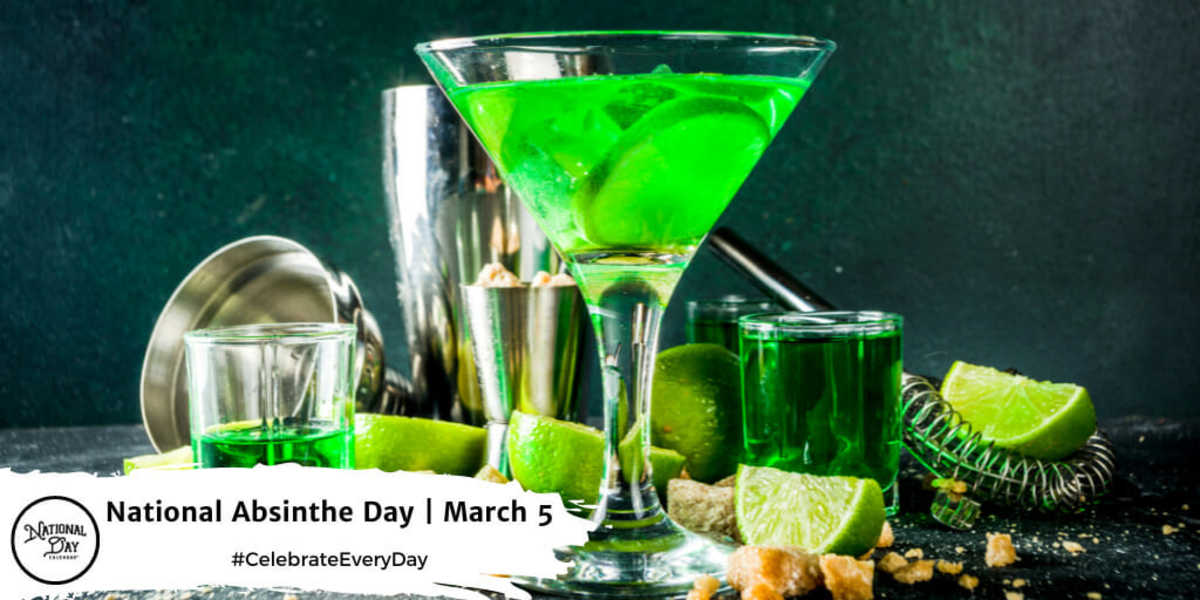 NATIONAL ABSINTHE DAY
March 5th is also known as National Absinthe Day. This day is for those who are 21 years or older to celebrate a drink called absinthe. Read more…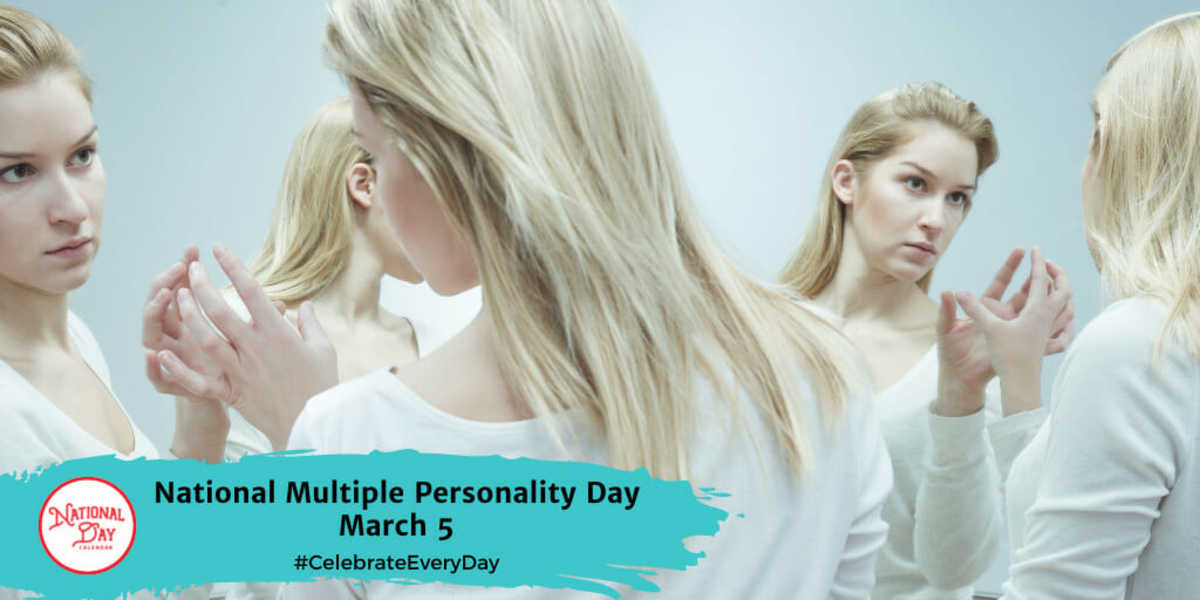 NATIONAL MULTIPLE PERSONALITY DAY
National Multiple Personality Day on March 5th has two separate approaches to recognizing this day. Read more…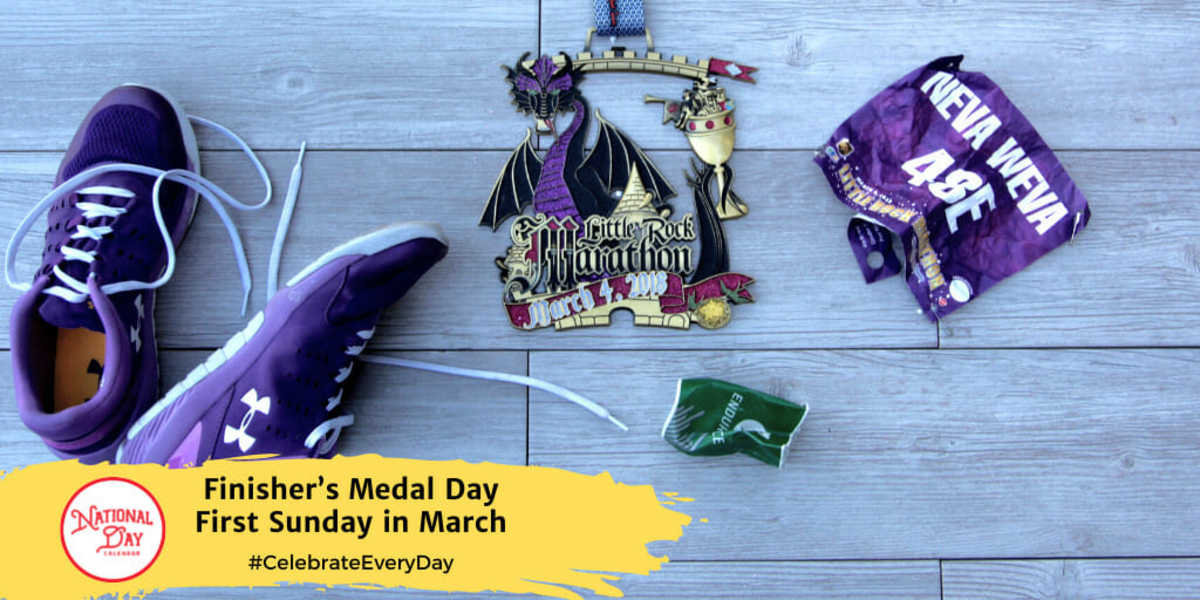 FINISHER'S MEDAL DAY
Finisher's Medal Day on the first Sunday in March recognizes the long hours, days, weeks and even months of training thousands of men and women across the country have put in to achieve their goals of completing a race. Read more…
On Deck for March 6, 2023
National Days
NATIONAL DRESS DAY
NATIONAL OREO COOKIE DAY
NATIONAL WHITE CHOCOLATE CHEESECAKE DAY
NATIONAL FROZEN FOOD DAY
NATIONAL DENTIST'S DAY
Recipe of the Day
New York Cheesecake
Prep: 25 minutes
Cook: 45 minutes
Total Prep: 70 minutes
Servings: 6-8
Ingredients:
Crust:
1 – 1/2 cups graham cracker crumbs
6 tablespoons melted butter
1/4 cup powdered sugar
Filling:
8 ounces cream cheese
2 large eggs
3/4 cup sugar
2 tablespoons cornstarch
1 cup sour cream
Topping:
1 cup sour cream
3/4 cup sugar
Instructions:
First Prepare Crust:
Mix graham cracker crumbs, butter, and 1/4 cup powdered sugar.
Press into a well greased, 9-inch springform pan.
Spread up the side and along the bottom of the pan.
Place in freezer and chill for 5 to 10 minutes.
Next prepare filling:
Heat oven to 400°.
In a medium bowl, mix cream cheese and 3/4 cup sugar until smooth.
Add eggs, vanilla, and cornstarch and mix well.
Stir in 1 cup sour cream.
Pour the mixture into the cooled crust and bake for 45 minutes.
Turn off the oven and let cool 3 hours with the door slightly ajar.
Refrigerate overnight.
Prepare topping (before serving):
Combine 1 cup sour cream and 3/4 cup sugar.
Pour over chilled cheesecake before serving.
March 5th Celebrated History
1770
An incident involving British troops firing into a gathering mob in Boston kills five Americans including Crispus Attucks. Known as the Boston Massacre, the event would raise tensions among colonists and increase resistance to the Crown. Five years later, the Revolutionary War began.
1872
The U.S. Patent Office issued patent no. 124,405 to George Westinghouse Jr. for his "Improvement in Steam-Air Brakes" for use on steam-powered locomotives.
1936
Test pilot Captain Joseph Summers flies the Supermarine Spitfire on its maiden flight. Reginald J. Mitchell designed the British propeller aircraft.
1963
The Piper PA-24 Comanche aircraft carrying country singers Patsy Cline, Cowboy Copas, Hawkshaw Hawkins, and pilot Randy Hughes crashed 90 miles outside of Nashville, Tennessee, killing all on board.
March 5th Celebrated Birthdays
Étienne-Jules Marey – 1830
The French scientist studied human and natural movement. He made many developments in photography to capture movement including a sphygmograph and chronophotograph that were predecessors to the motion picture camera.
Emmett Culligan – 1893
In 1936, Emmett Joseph Culligan and his brothers John and Leo Culligan founded Culligan Zeolite Company.
Momofuku Ando – 1910
In 1958, the Taiwanese-Japanese inventor founded Nissin Food Products Co., Ltd. He is the inventor of Chicken Ramen, the first instant ramen.
Geraldyn "Jerrie" Cobb – 1931
At 16-years-old, Jerrie Cobb earned her pilot's license. By the age of 21, she was flying internationally. In 1959, she was one of thirteen women selected to completed Mercury astronaut training. Cobb completed all three phases, however, all 13 women would be denied any opportunity to fly as part of a NASA mission.
Lynn Margulis – 1938
The evolutionary biologist is best known for her symbiotic theory of evolution. She published the theory in Origin of Eukaryotic Cells and in Symbiosis in Cell Evolution.
Leslie Marmon Silko – 1948
In 1980, the Laguna Pueblo author earned the American Book Award for her novel Ceremony. Some of her other works include Storyteller, Almanac of the Dead, Gardens in the Dunes and Yellow Woman.
Penn Jillette – 1955
The American magician, illusionist, and comedian has been performing since 1975 with his silent partner, Teller.
About National Day Calendar
National Day Calendar is the original and authoritative source for fun, unusual and unique National Days! Since our humble beginnings on National Popcorn Day in 2013, we have been tracking the National Days, National Weeks, National Months, and International Days. We became the first calendar of its kind to curate the days all in one place and tell their stories, too! Here at National Day Calendar, we are on a mission to Celebrate Every Day with you! And by you, we mean families, businesses, educators, and strangers we meet on the street. There's more than one day for everyone.
At National Day Calendar, we discovered the National Days have a way of inspiring us. We're honored to tell the stories behind the days and provide you with informational ways to incorporate the National Days into your business, family, schools, and home!