(Last Updated On: March 24, 2023)
MARCH 31, 2023 | NATIONAL TATER DAY | NATIONAL CRAYON DAY | NATIONAL PROM DAY | TAKE DOWN TOBACCO NATIONAL DAY OF ACTION | NATIONAL BUNSEN BURNER DAY | NATIONAL CLAMS ON THE HALF SHELL DAY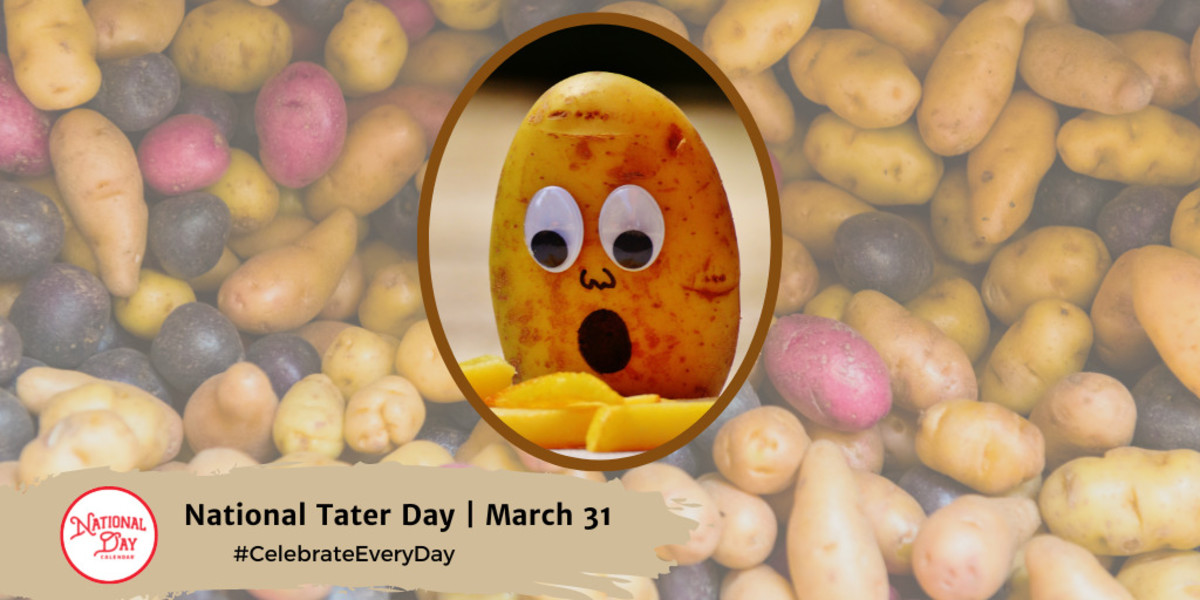 If you like your spuds, National Tater Day on March 31st is for you! The day recognizes all kinds of potatoes which provide us with essential vitamins, minerals, and fiber. Read more…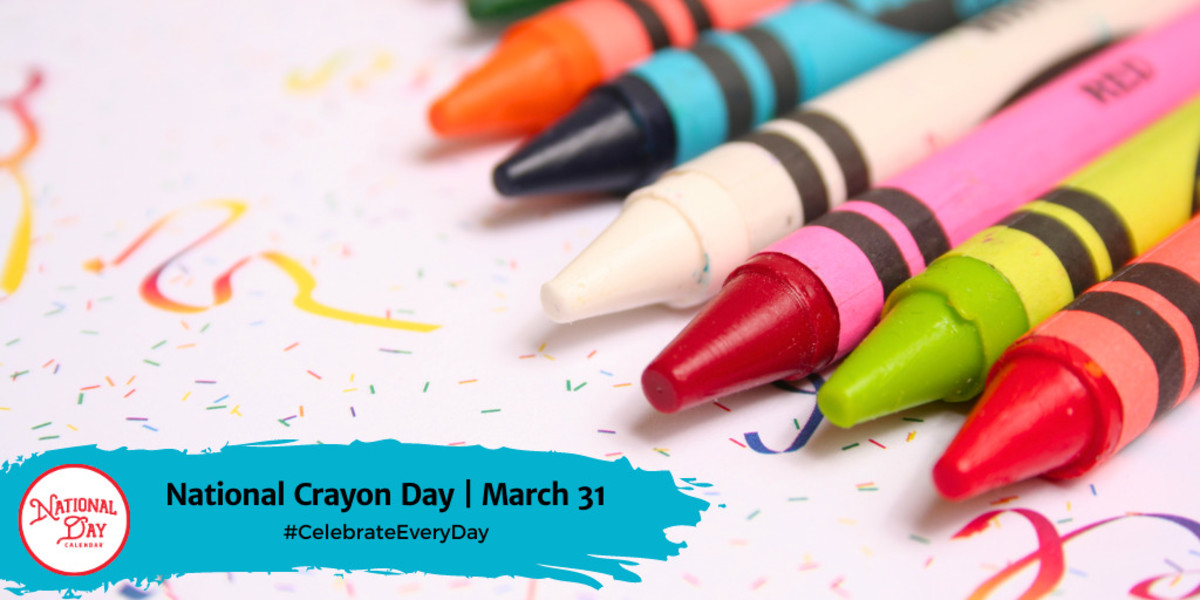 Each year, on March 31st children and adults alike, pick up their favorite colors for National Crayon Day. Opening up a box of crayons opens up a world of imagination and hours of fun. Read more…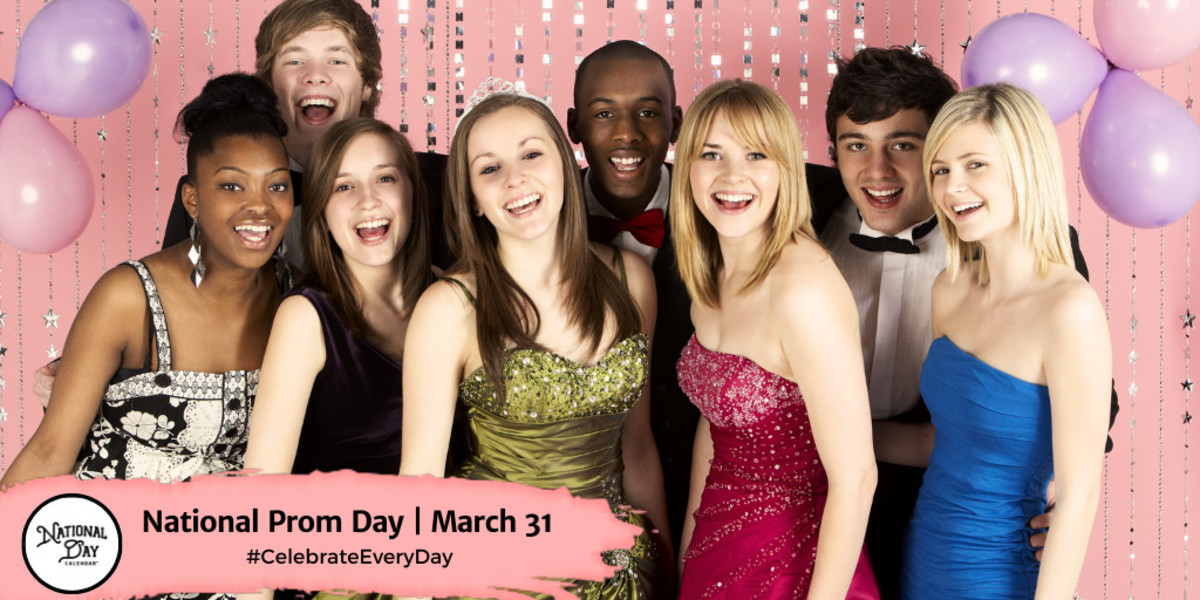 NATIONAL PROM DAY
On March 31st, National Prom Day honors friendship, and cherished memories and celebrates the history, joy, and excitement this milestone event brings. Read more…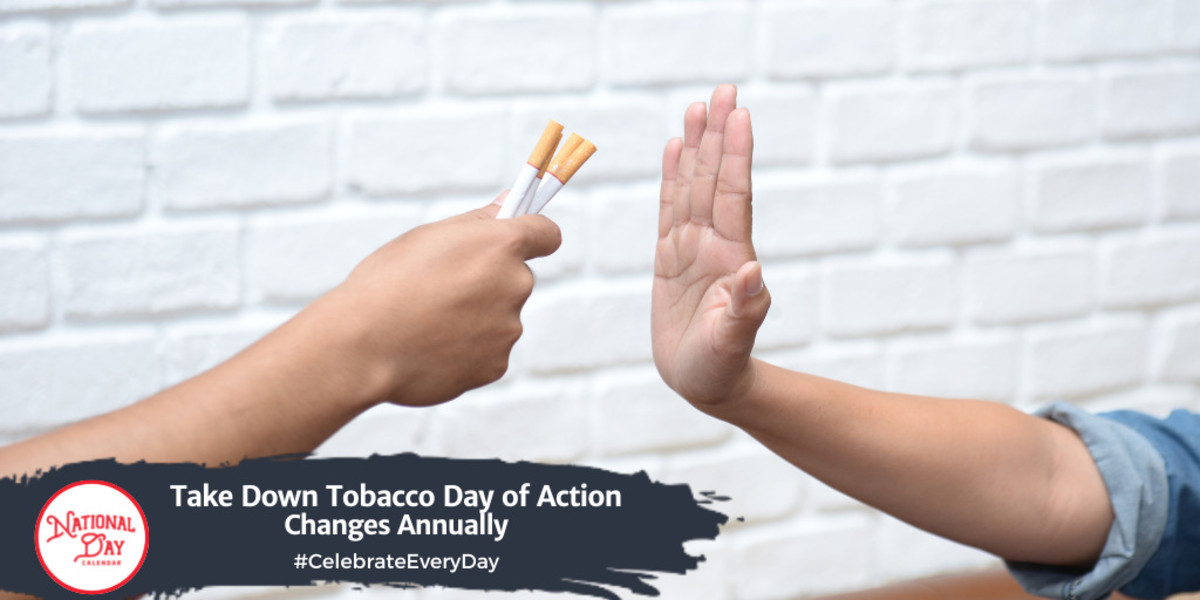 TAKE DOWN TOBACCO NATIONAL DAY OF ACTION
Take Down Tobacco National Day of Action is a national day of activism that empowers youth to stand out, speak up and seize control against Big Tobacco. A part of the Kick Butts campaign, the initiative not only empowers students to say no to tobacco and e-cigarettes but also gives them the tools to become a tobacco-free generation. Read more…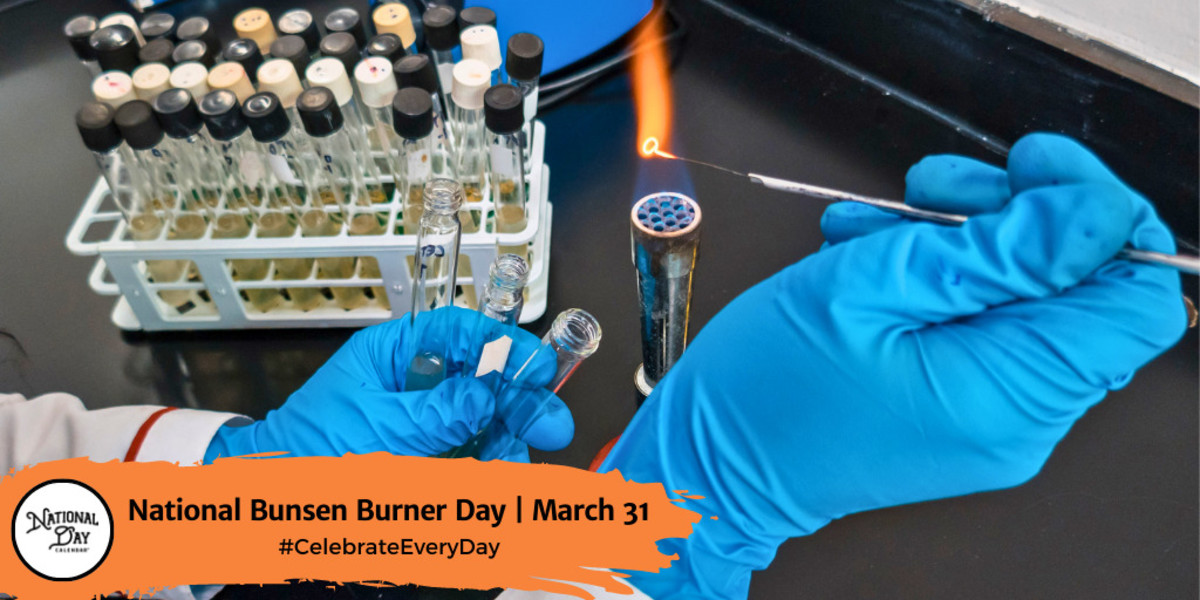 NATIONAL BUNSEN BURNER DAY
National Bunsen Burner Day on March 31st each year honors the birthday of German chemist Robert Wilhelm Eberhard von Bunsen. Read more…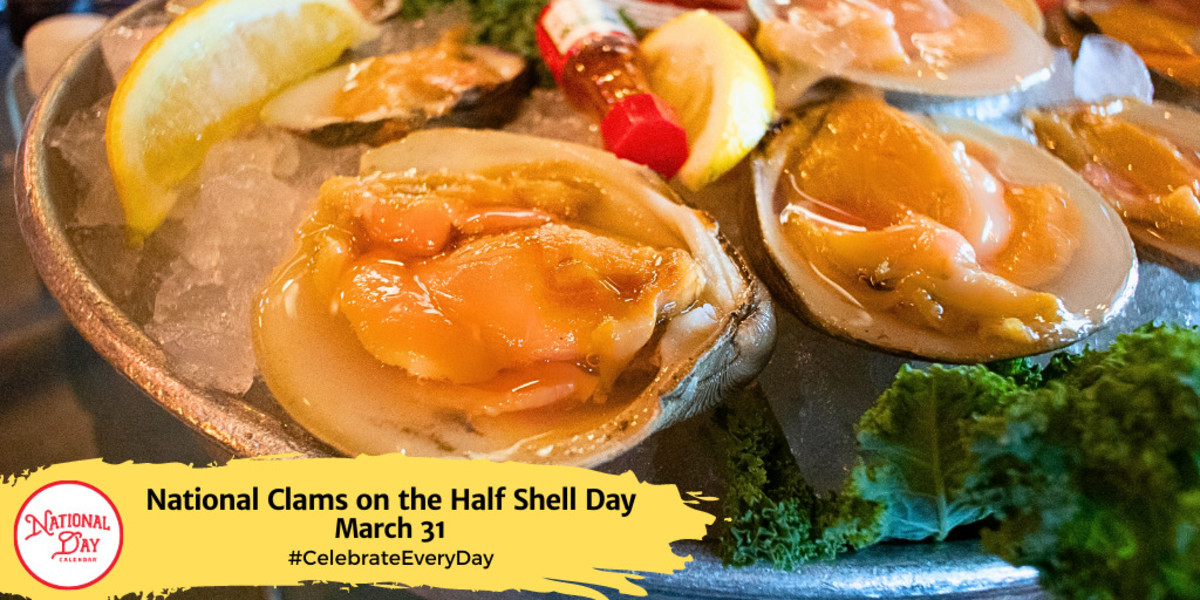 NATIONAL CLAMS ON THE HALF SHELL DAY
National Clams on the Half Shell Day on March 31st offers clam lovers a day to celebrate one of the world's most unique dishes. Read more…
On Deck for April 1, 2023
National Days
April Fool's Day
National One Cent Day
National Sourdough Bread Day
National Handmade Day – First Saturday in April
National Love Our Children Day – First Saturday In April
Recipe of the Day
Lemon Pound Cake
Prep: 10 minutes
Cook: 1 hour 15 minutes
Total Prep: 1 hour 25 minutes
Servings: 10-12
Ingredients:
Cake
1 pound cake flour (3-1/2 cups)
1 pound butter
1 pound sugar (2 cups)
1 pound eggs (9 large)
2 tablespoons grated lemon zest
2 tablespoons fresh lemon juice
Glaze
1 cup confectioners' sugar
2 tablespoons fresh lemon juice
Instructions:
Preheat oven to 300°F. Prepare two or three bread loaf pans or one bundt pan and a loaf pan.
Cream butter well, add sugar gradually and cream until light and fluffy.
Add eggs two at a time, and beat well after each. Add lemon juice and lemon zest.
Add flour gradually and beat until smooth.
Pour mixture into pans. Bake for about 1 hour and 15 minutes.
Let cool slightly, 5-10 minutes, and then invert onto a serving plate.
In a small bowl, mix confectioners' sugar and lemon juice. Drizzle glaze over cooled cake before serving.
March 31st Celebrated History
1836
Charles Dickens publishes the first issue of the Pickwick Papers.
1880
Electric lights illuminate Wabash, Indiana. Electricians install four of Charles F. Brush's 3,000 candlepower lamps atop the courthouse. Once lit they cast a brilliant glow across the city. Because of this, Wabash lays claim to being the first in the world to be entirely lit with electric light. However, historians find the use of the word "first" to lack authenticity or accuracy.
1943
Oklahoma! opens on Broadway. The Rogers and Hammerstein production would run for five years and although it won no awards (none existed at the time) the show was a critical and popular success.
1918
The first daylight saving time begins in the United States. This is where the madness started.
March 31st Celebrated Birthdays
Robert Wilhelm Eberhard von Bunsen – 1811
In 1855, the German chemist introduced the single flame open gas burner commonly used for heating, sterilizing, and combustion in laboratories.
Octavio Paz – 1914
The Mexican poet and author of the essay The Labyrinth of Solitude gained worldwide acclaim for his literature. Throughout his lifetime, his literary prowess has been recognized, most notably with the 1977 National Prize for Arts and Literature in Linguistics and Literature, the 1981 Miguel de Cervantes Prize, the 1982 Neustadt International Prize for Literature, and the 1990 Nobel Prize.
Gordie Howe – 1928
The ambidextrous right wing played a phenomenal 26 seasons in the National Hockey League. In 1973, Howe signed a contract to play for the World Hockey League continuing his professional career another seven years. During his entire career, Howe's performance logged records that in some cases remain unbroken. He is considered one of the NHL's 100 Greatest NHL Players and was inducted into the Hockey Hall of Fame in 1972.
Cesar Chavez – 1927
A former migrant farmworker, Cesar Chavez founded the National Farm Workers Association. The organization would later become the United Farm Workers of America and under Chavez's guidance, it would gain higher wages and benefits for workers.
Liz Claiborne – 1929
The pioneering women's fashion designer launched Liz Claiborne, Inc. on January 19, 1976, with Arthur Ortenberg, Leonard Boxer, and Jerome Chazen. Claiborne's designs targeted the business woman's need for easy-wear fashion appropriate for the office.
Herb Alpert – 1935
The award-winning trumpeter co-founded A&M records in the 1960s with Jerry Moss. He was also the leader of Herb Alpert & the Tijuana Brass. His foundation established The Herb Alpert Award in the Arts rewarding risk-taking artists in a variety of fields.
Rhea Perlman – 1948
Rhea Perlman is the four-time Emmy-winning actress from the sitcom Cheers. Her previous role was playing opposite Danny DeVito in Taxi.
Angus Young – 1955
In 1973, the energetic guitarist co-founded the Australian rock band AC/DC.
About National Day Calendar
National Day Calendar is the original and authoritative source for fun, unusual and unique National Days! Since our humble beginnings on National Popcorn Day in 2013, we have been tracking the National Days, National Weeks, National Months, and International Days. We became the first calendar of its kind to curate the days all in one place and tell their stories, too! Here at National Day Calendar, we are on a mission to Celebrate Every Day with you! And by you, we mean families, businesses, educators, and strangers we meet on the street. There's more than one day for everyone.
At National Day Calendar, we discovered the National Days have a way of inspiring us. We're honored to tell the stories behind the days and provide you with informational ways to incorporate the National Days into your business, family, schools, and home!