(Last Updated On: March 23, 2023)
MARCH 30, 2023 | NATIONAL DOCTORS DAY | NATIONAL VIRTUAL VACATION DAY | NATIONAL TAKE A WALK IN THE PARK DAY | NATIONAL PENCIL DAY | NATIONAL I AM IN CONTROL DAY | NATIONAL TURKEY NECK SOUP DAY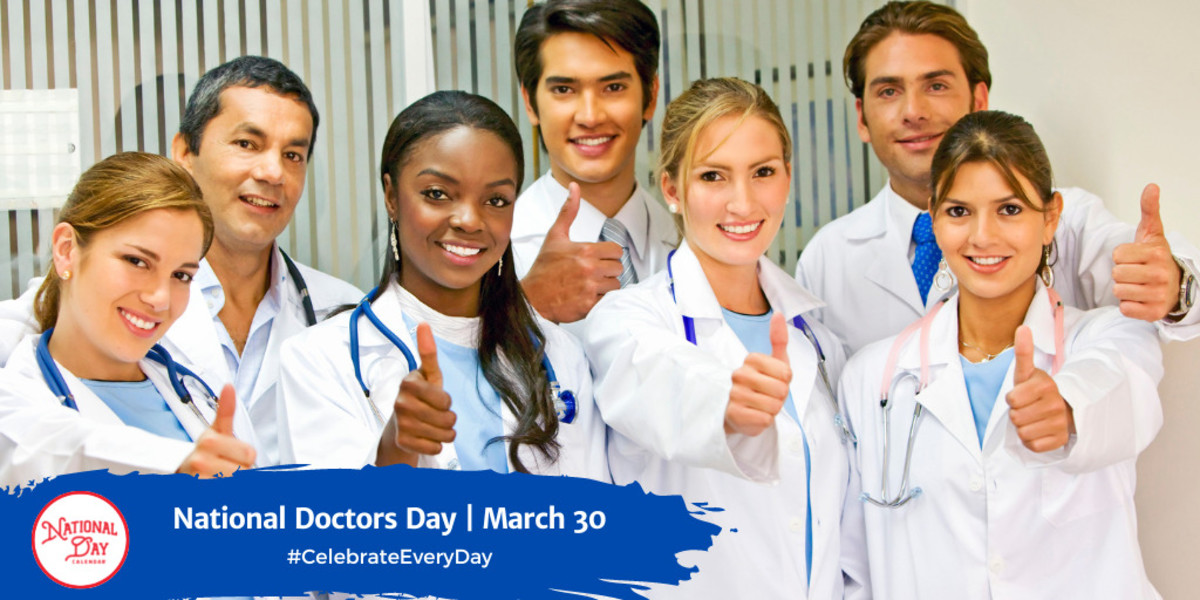 NATIONAL DOCTORS DAY
On March 30th each year, National Doctors Day honors the professionals for their dedication and contributions to society and the community. Their dedication puts the patient first time and again. On National Doctors Day, we say "thank you" to our physicians for all that they do for us and our loved ones. Read more…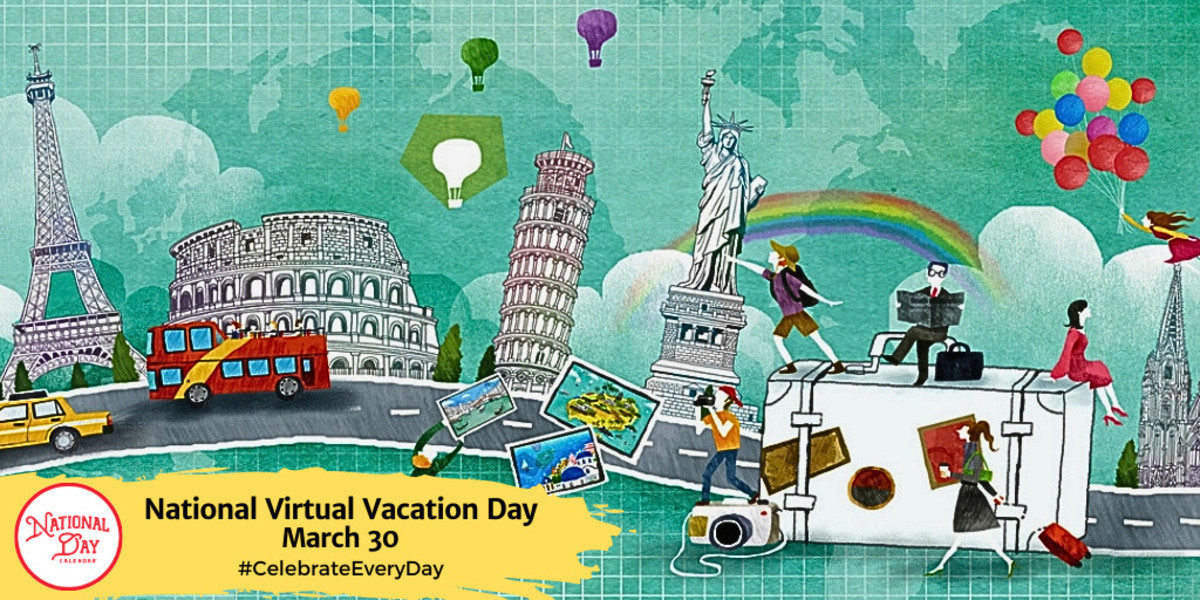 NATIONAL VIRTUAL VACATION DAY
When March 30th arrives, so does National Virtual Vacation Day, reminding us all to relax, recharge, and rejuvenate no matter where we are. Read more…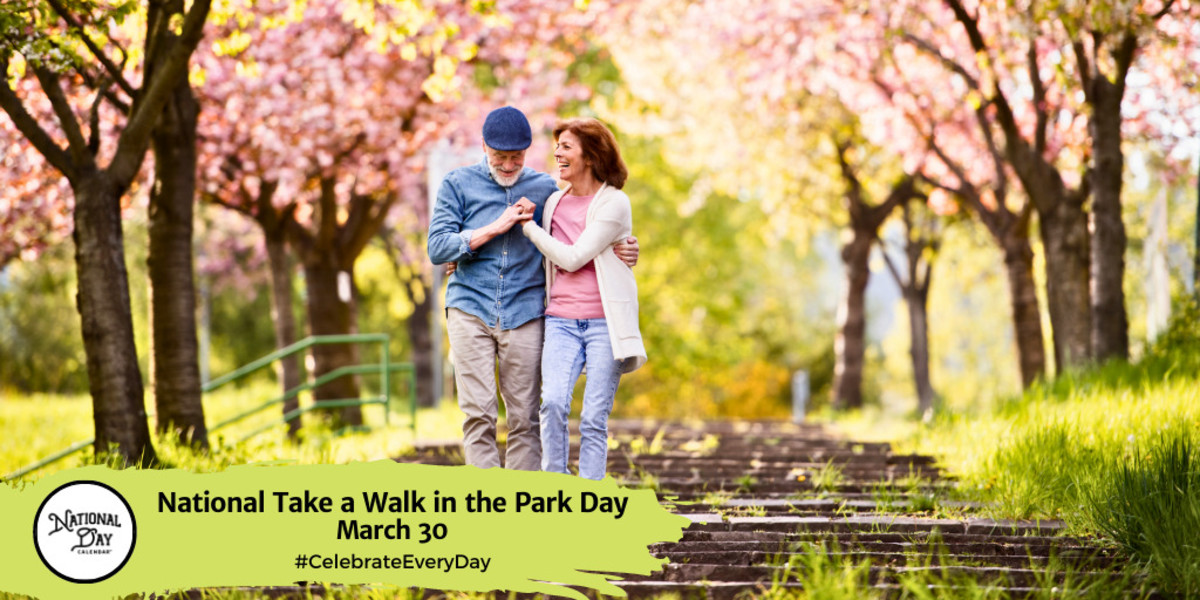 NATIONAL TAKE A WALK IN THE PARK DAY
National Take A Walk In The Park Day on March 30th each year encourages us to stretch our legs on our favorite trail or at our neighborhood park. After a long busy day, a calming and therapeutic way to relax would be a nice, leisurely walk in the park. Read more…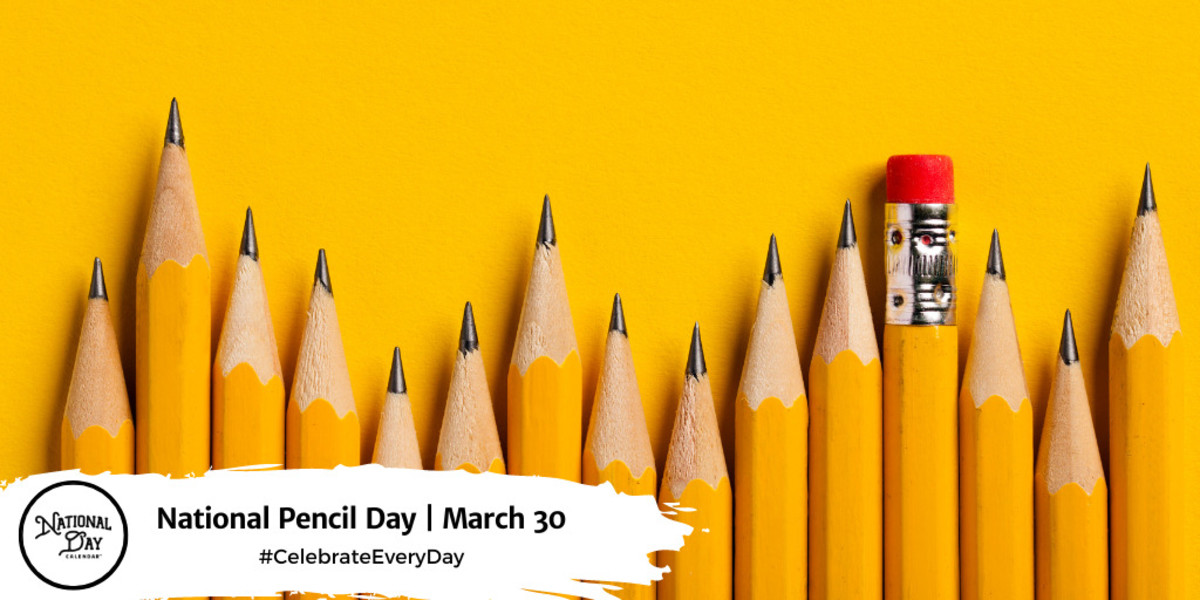 NATIONAL PENCIL DAY
Each year, March 30th National Pencil Day honors the writing utensil that has done more than just teach millions the alphabet and draw straight lines. It's also helped win wars and enabled amazing art. Read more…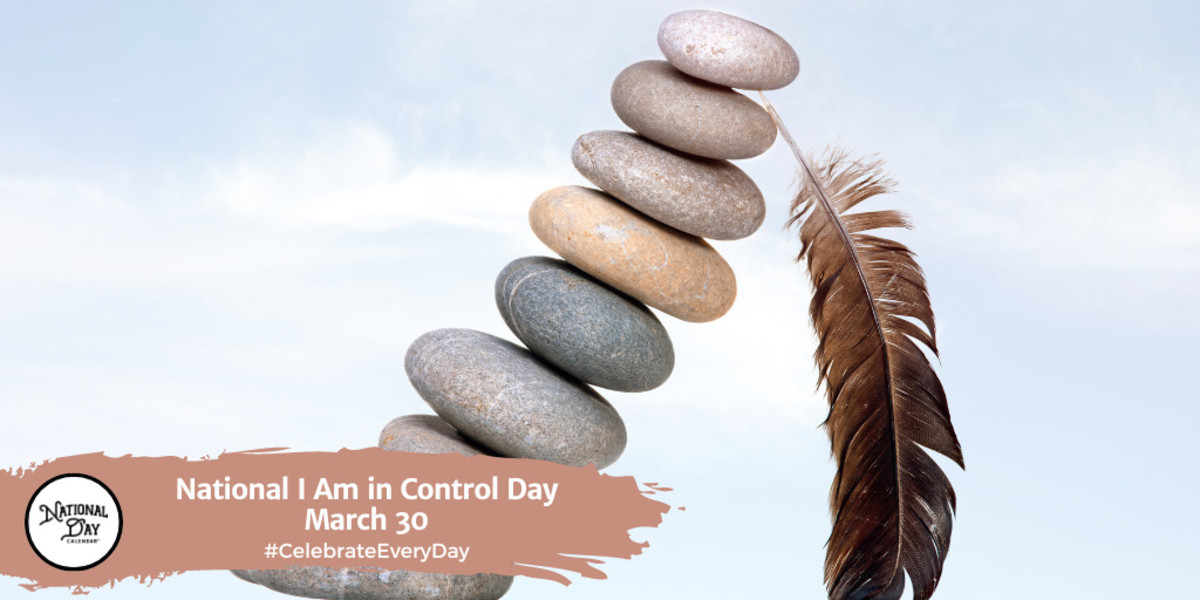 NATIONAL I AM IN CONTROL DAY
National I am in Control Day on March 30th reminds us of a day when things were quite out of control.  Read more…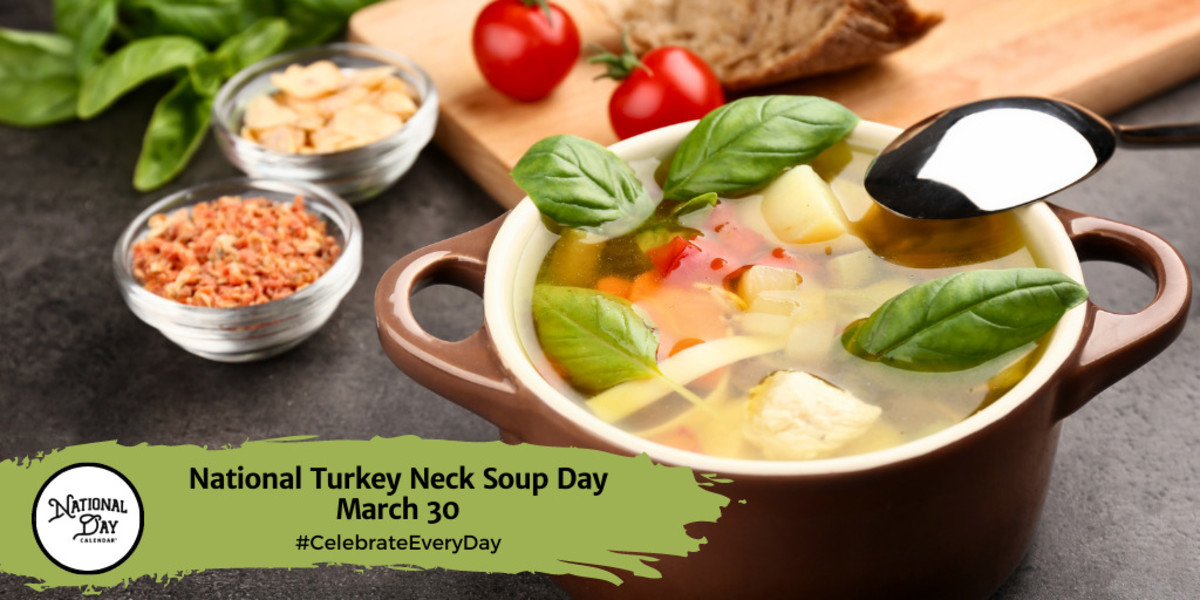 NATIONAL TURKEY NECK SOUP DAY
On March 30th, National Turkey Neck Soup Day challenges cooks to make a flavorful soup with the stock made from the neck of a turkey. Read more…
On Deck for March 31, 2023
National Days
National Bunsen Burner Day
National Clams on the Half Shell Day
National Crayon Day
National Prom Day
National Tater Day
Take Down Tobacco Day of Action – Changes Annually
Recipe of the Day
Ultimate Baked Sweet Potatoes
Prep: 10 minutes
Cook: 55 minutes
Total Prep: 1 hour 5 minutes
Servings: 4
Ingredients:
4 Medium-sized sweet potatoes
1/4 cup unsalted butter, melted
1/4 cup maple syrup
1 teaspoon ground cinnamon
1/4 teaspoon nutmeg
1 cup mini marshmallows
4 slices crumbled Applewood bacon (optional)
Instructions:
Heat oven to 425°F.
Line baking sheet with parchment. Place potatoes on a baking sheet and bake for 45-50 minutes.
Combine butter, maple syrup, cinnamon, and nutmeg in a small bowl.
Slice potatoes open lengthwise. Pour butter mixture over potatoes and mix into the flesh of the sweet potato with a fork. Top with marshmallows.
Broil for 2-3 minutes or until marshmallows brown.
Top with crumbled bacon.
March 30th Celebrated History
1858
The United States Patent Office issued the first patent for an eraser attached to the end of a pencil to inventor Hymen Lipman.
1867
Secretary of State William Seward agreed to purchase Alaska from Russia for 7.2 million dollars. The final agreement didn't take place until October, but it would become known as Seward's Folly. Congress and the press didn't see any value in the purchase of a frozen wasteland. Even the chef at Delmonico's in New York poked fun at the Secretary of State and created a dessert in honor of the potential event. Seward would die in 1872, more than two decades before the Alaska Gold Rush and well before Alaska was seen for its more strategic and natural benefits.
1870
President Ulysses S. Grant announces to Congress that the 15th Amendment prohibiting the federal government and states from denying the right to vote to any citizen based on a person's "race, color, or previous condition of servitude," is in effect. The states ratified the amendment on February 3, 1870, granting African American men the right to vote.
1964
Jeopardy! Categories for $200, Alex. Following National Day Calendar will help you answer many questions in this popular category. "What is National Days?" Hosted by Art Flemming, the game show Jeopardy! debuts on NBC. The Merv Griffin creation broadcast until January 3, 1975. Following syndication, it was revived as the short-lived The All-New Jeopardy! In 1984, it once more made a revival and is still going strong. On November 8, 2020, the show's beloved host, Alex Trebek died from pancreatic cancer. He hosted the show for 37 years.
1981
John W. Hinckley Jr. shoots and seriously injures President Ronald Reagan outside a Washington, D.C., hotel. Press secretary James Brady, a Secret Service agent, and a D.C. police officer are also wounded.
March 30th Celebrated Birthdays
Anna Sewell – 1820
While the author wrote several books during her career, she's best known for the novel Black Beauty.
Vincent van Gogh – 1853
The Dutch post-impressionist painter brought the world some of the most influential oil paintings. Included in his collected works are "The Starry Night," "Water Lily," and "Sunflowers."
Mary Whiton Calkins – 1863
In 1896, after completing all the requirements, Calkins was denied a doctorate degree in psychology from Harvard University solely on the basis of her gender. She became the first female president of the American Psychology Association in 1905.
Arthur Herrington – 1891
The American engineer is best known for developing the Jeep.
Eric Clapton – 1945
The award-winning music artist is best known for his guitar rock and blues performances. A career spanning five decades, from 1970s hits "I Shot the Sheriff" and "Wonderful Tonight" to the 1990s "Tears in Heaven," Clapton's powerful lyrics and guitar solos have moved the world.
MC Hammer – 1962
We can't touch this, but you can. Born Stanley Kirk Burrell, the award-winning American rapper, dancer, and producer rose in popularity during the late 1980s with hits like "U Can't Touch This" and "2 Legit 2 Quit."
Tracy Chapman – 1964
March 30th must be in the stars for music with the third artist born on this day. In 1988, Tracy Chapman's career exploded with three Grammy wins – Best New Artist, Best Pop Vocal Performance, and Best Contemporary Folk Recording. She added another Grammy win in 1996.
Celine Dion – 1968
Adding one more musically talented artist, the Canadian singer's four decades of powerful ballads and moving pop songs have garnered her 16 Grammy nominations and 5 wins. While her first Grammy win in 1992 was for her duet of "Beauty and the Beast" with Bryson, her first album was released in French.
About National Day Calendar
National Day Calendar is the original and authoritative source for fun, unusual and unique National Days! Since our humble beginnings on National Popcorn Day in 2013, we have been tracking the National Days, National Weeks, National Months, and International Days. We became the first calendar of its kind to curate the days all in one place and tell their stories, too! Here at National Day Calendar, we are on a mission to Celebrate Every Day with you! And by you, we mean families, businesses, educators, and strangers we meet on the street. There's more than one day for everyone.
At National Day Calendar, we discovered the National Days have a way of inspiring us. We're honored to tell the stories behind the days and provide you with informational ways to incorporate the National Days into your business, family, schools, and home!