(Last Updated On: March 20, 2023)
MARCH 27, 2023 | NATIONAL JOE DAY | NATIONAL SCRIBBLE DAY | NATIONAL SPANISH PAELLA DAY | INTERNATIONAL MEDICAL SCIENCE LIAISON DAY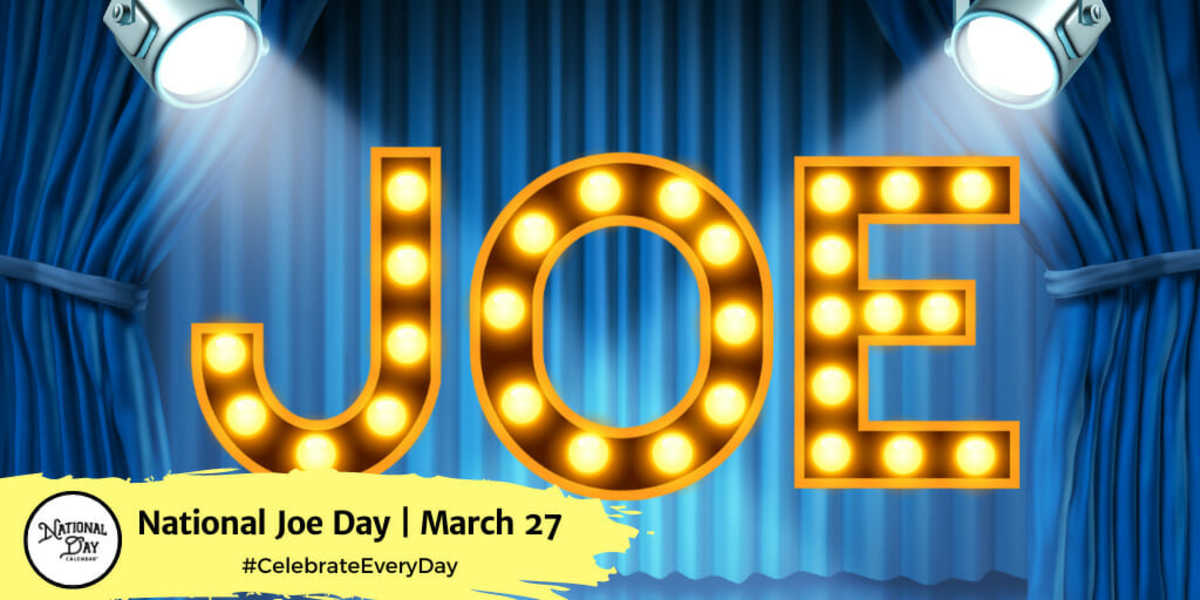 NATIONAL JOE DAY
National Joe Day on March 27th encourages everyone to enjoy a cup of joe with all your friends named Joe, Jo, Joey, Joseph, and Josephine. While you're at it, don't forget Joette, Jody, Johanna, Jodie, or any other variant of the name Joe. If you didn't know it, you could create quite a few nicknames from this one name. Read more…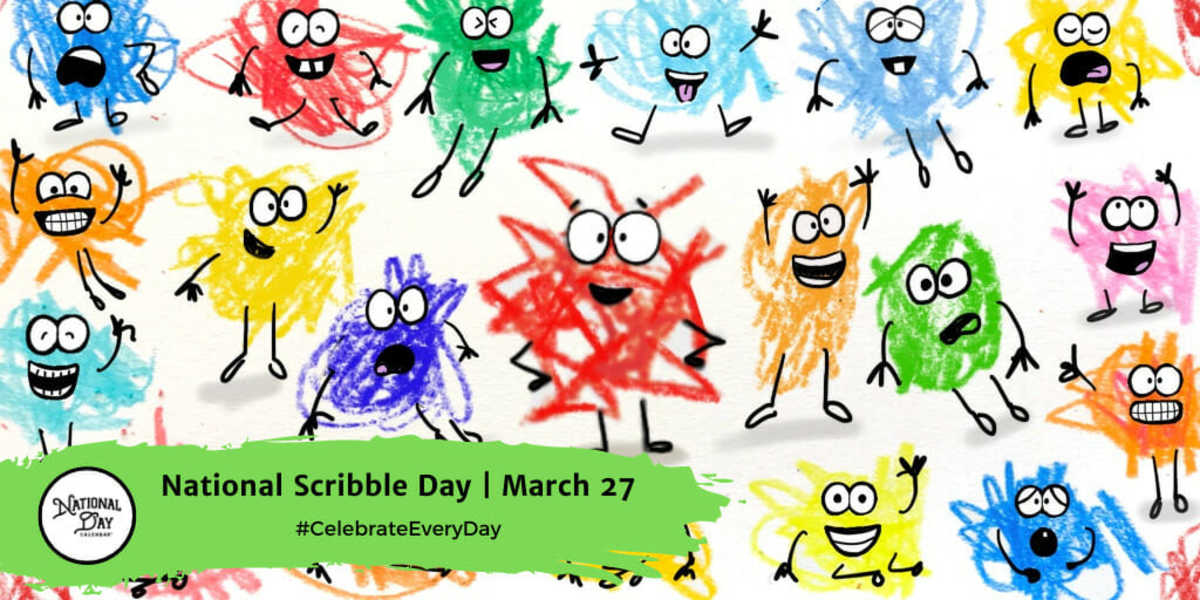 NATIONAL SCRIBBLE DAY
National Scribble Day on March 27 inspires children to kindness through art. Read more…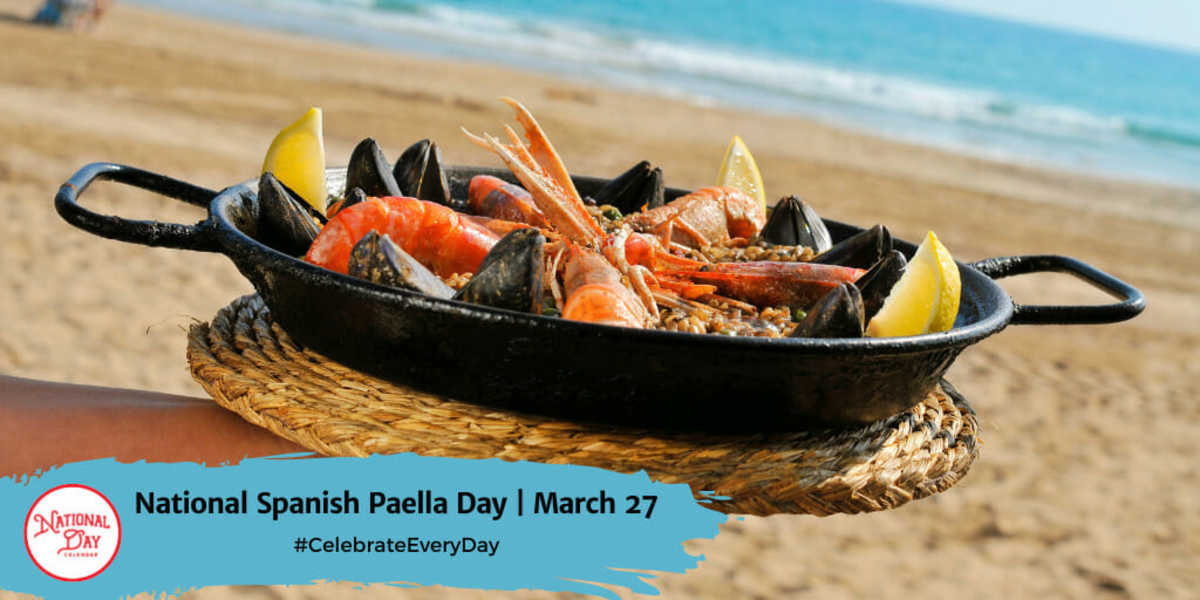 NATIONAL SPANISH PAELLA DAY
March 27th is the annual observance of National Spanish Paella Day. A rice dish from Spain, paella has become very popular and is known worldwide. It originated in its modern form in the mid-19th century in Valencia, on the east coast of Spain. Read more…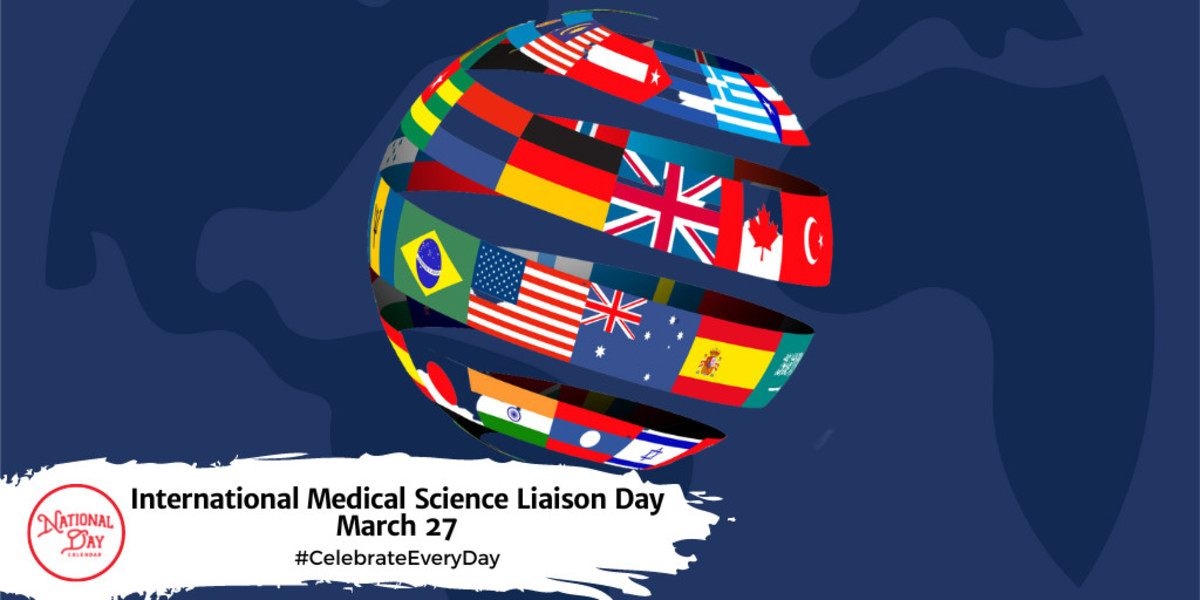 INTERNATIONAL MEDICAL SCIENCE LIAISON DAY
International Medical Science Liaison Day, on March 27th, recognizes the vital role Medical Science Liaisons (MSL) play in the success of a company. Read more…
On Deck for March 28, 2023
National Days
NATIONAL BLACK FOREST CAKE DAY
NATIONAL SOMETHING ON A STICK DAY
NATIONAL WEED APPRECIATION DAY
NATIONAL TRIGLYCERIDES DAY
AMERICAN DIABETES ASSOCIATION ALERT DAY
Recipe of the Day
Jerk Chicken Bites
Prep: 10-15 minutes
Cook: 25-30 minutes
Total Prep: 45 minutes
Servings: 8-10
The seasoning recipe used in this recipe can be used on whole chicken, legs, thighs, wings, etc. Simply double the recipe!
Ingredients:
4-5 Chicken breasts, thawed and diced into cubed into bite size pieces.
4 limes, quartered into wedges
Jerk seasoning:
2 Tablespoons brown sugar
2 Teaspoons dried thyme
2 Teaspoons cayenne pepper
1 ½ Tablespoons onion powder
1 ½ Tablespoons garlic powder
1 ½ Teaspoons ground allspice
1 ½ Teaspoons paprika
1 ½ Teaspoon hot pepper flakes
Salt and pepper to taste
Seal baggie and shake until all spices are completely blended together.
Instructions:
Pour seasoning over cubed chicken and coat completely.
Cover and chill for at least 3 hours. For extra flavor, prepare a day in advance and chill overnight in refrigerator.
Cooking:
Preheat oven to 375 degrees.
Using a medium to large size baking sheet, spray with cooking oil.
Give chicken and seasoning a good stir then transfer all of it to the baking sheet.
Bake for 25-30 or until chicken is thoroughly cooked, turning half way through cooking process.
When ready to remove from oven, turn your broil on to medium. Let the chicken "crisp" a little. 2-3 minutes should be good. Watch carefully though! The broil feature can burn your food quickly!
Remove from oven and serve.
Squeeze a lemon wedge over chicken to add a crisp flavor to the spice!
Serves 6-8
Use this recipe to celebrate these National Day Calendar holidays:
Recipe credit: Amy LaVallie, National Day Calendar
March 27th Celebrated History
1884
Branch managers of the American Bell Telephone Company in Boston, MA made the first long-distance telephone call when they called the branch managers in New York.
1944
The Coca-Cola Company officially submits Coke as a registered trademark.
1952
The MGM musical Singin' in the Rain premieres in New York City. Gene Kelly and Stanley Donen directed the romantic comedy. Gene Kelly plays opposite Debbie Reynolds in a film about a production company and cast transitioning into the world of talkies.
1969
NASA launches Mariner 7 on its mission to study the atmosphere and surface of Mars. Five days earlier, Mariner 6 launched with the same mission. However, Mariner 7 would successfully return usable data five months later.
March 27th Celebrated Birthdays
Patty Hill – 1868
The American educator composed songs for children with her sister Mildred Hill. They would publish Song Stories for Kindergarten. The melody for one composition, "Good Morning to All" gained worldwide fame. We know it by the name "Happy Birthday to You." In 2013, the song became the focus of a class-action lawsuit when the copyright came under scrutiny.
In 1996, the Songwriters Hall of Fame elected to induct both Patty and Mildred Hill posthumously into the Hall of Fame.
Effa Manley – 1897
In 1935, Effa Manley became part-owner of the Negro League team the Brooklyn Eagles. And she grew it into a successful business. Effa was also known for her fierce stance on equal rights, often hosting Anti-lynching Days at games. Later known as the Newark Eagles they would win the 1946 Negro League World Series.
Quentin Tarantino – 1963
The award-winning director made his debut in 1992 with Reservoir Dogs. Two years later, Tarantino earned his first Oscar with the film Pulp Fiction.
Mariah Carey – 1970
The award-winning singer-songwriter is known for her broad vocal range. Carey rose to stardom in the 1990s with her self-titled album.
About National Day Calendar
National Day Calendar is the original and authoritative source for fun, unusual and unique National Days! Since our humble beginnings on National Popcorn Day in 2013, we have been tracking the National Days, National Weeks, National Months, and International Days. We became the first calendar of its kind to curate the days all in one place and tell their stories, too! Here at National Day Calendar, we are on a mission to Celebrate Every Day with you! And by you, we mean families, businesses, educators, and strangers we meet on the street. There's more than one day for everyone.
At National Day Calendar, we discovered the National Days have a way of inspiring us. We're honored to tell the stories behind the days and provide you with informational ways to incorporate the National Days into your business, family, schools, and home!