(Last Updated On: March 27, 2023)
MARCH 26, 2023 | EPILEPSY AWARENESS DAY | NATIONAL SPINACH DAY | NATIONAL NOUGAT DAY
EPILEPSY AWARENESS DAY – PURPLE DAY
Epilepsy Awareness Day on March 26th aims to increase the public's knowledge of a neurological condition affecting nearly 50 million people worldwide. Also known as Purple Day, people are encouraged to wear purple in support of epilepsy awareness. Read more…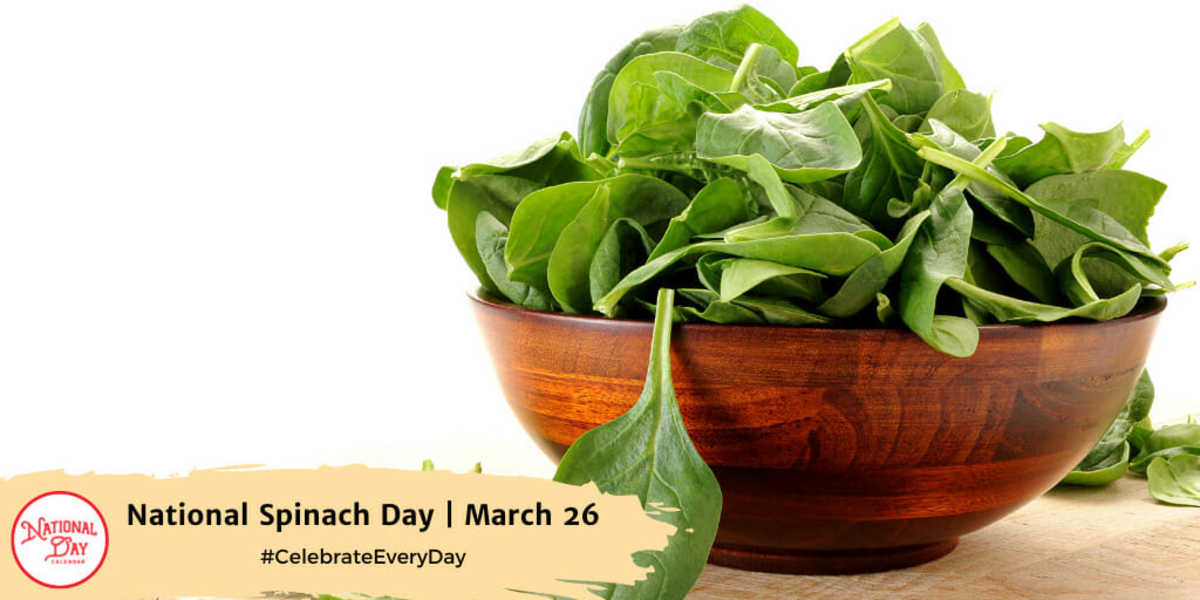 NATIONAL SPINACH DAY
On March 26th each year, National Spinach Day reminds us of the health benefits packed into this leafy green vegetable. Not only are there so many delicious ways that you can enjoy spinach, but it is also incredibly good for you! Read more…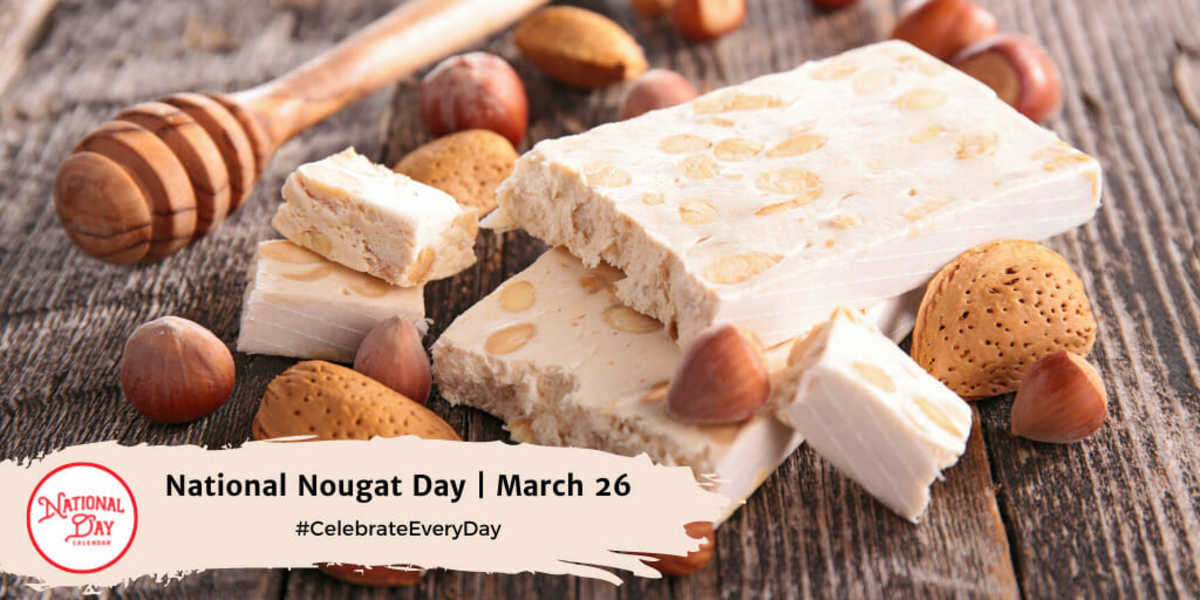 NATIONAL NOUGAT DAY
National Nougat Day on March 26th celebrates a soft and chewy or sometimes hard and crunchy candy often found at the center of a candy bar. Read more…
On Deck for March 27, 2023
National Days
NATIONAL SCRIBBLE DAY
INTERNATIONAL MEDICAL SCIENCE LIAISON DAY
NATIONAL SPANISH PAELLA DAY
NATIONAL JOE DAY
Recipe of the Day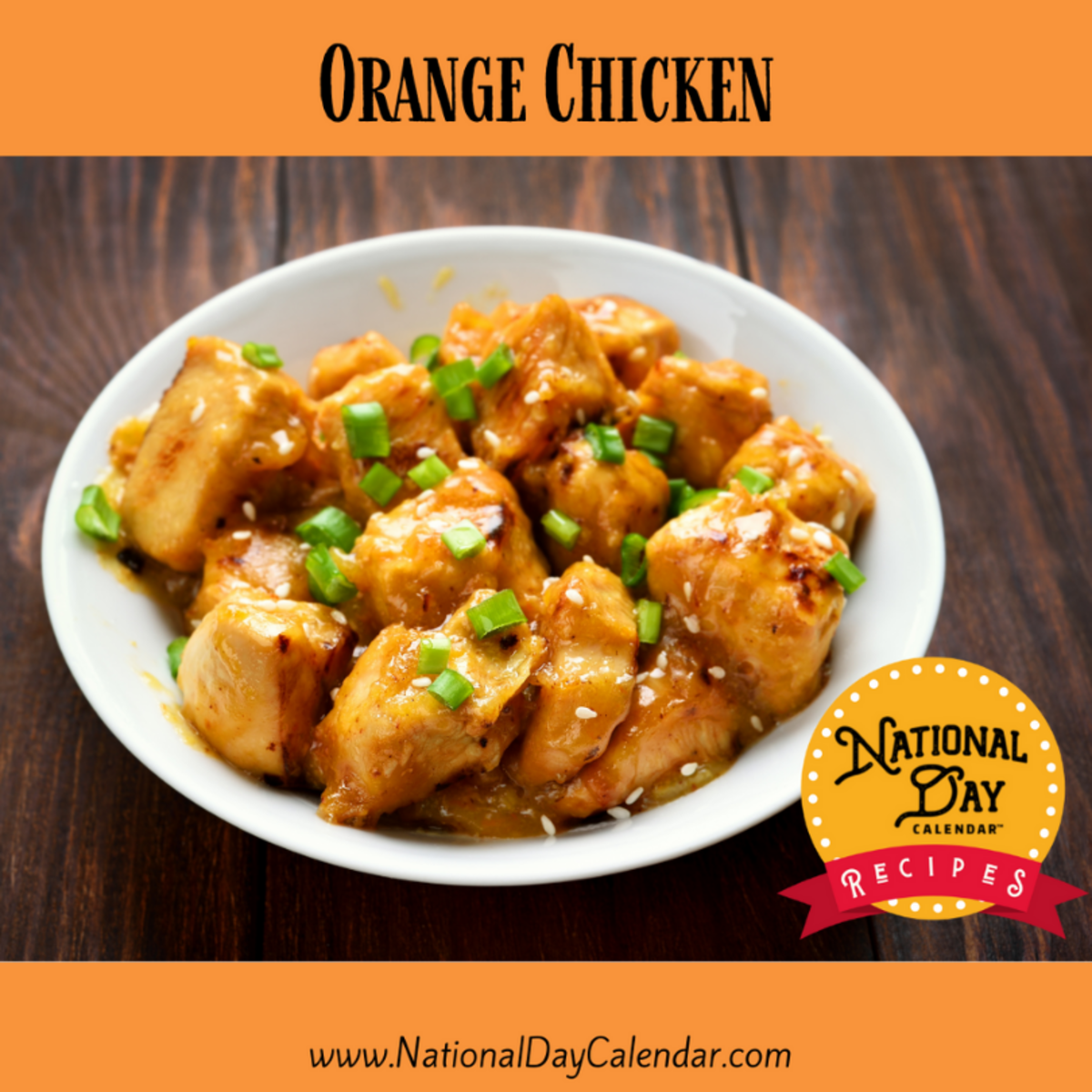 Orange Chicken
Prep time: 15 minutes
Cook time: 20 minutes
Total: 35 minutes
Serves: 4
Ingredients
2 pounds boneless chicken breasts, cut into bite-sized pieces
salt
Vegetable oil
Orange sauce
1 1/2 tablespoon corn starch
1/4 cup cold water
1/3 cup orange juice
3 tablespoons soy sauce
1/4 teaspoon red pepper flakes
2 tablespoons brown sugar
2 garlic cloves, minced
1 tablespoon rice wine vinegar
1 tablespoon orange zest
1 green onion, diced
1 tablespoon toasted sesame seeds
Instructions
Heat oven to 375°F. Pat chicken breasts dry with a paper towel and place them on a baking sheet. Drizzle with olive oil and season both sides with salt. Bake chicken for 20 minutes or until cooked.
In a small bowl, mix cornstarch with cold water. Over medium heat, bring the starch mixture to a simmer in a small saucepan. Add orange juice, soy sauce, brown sugar, garlic, rice wine vinegar. Simmer until thickened, about 3-4 minutes.
Mix in orange zest. Pour sauce over baked chicken and toss to coat. Serve over white rice. Garnish with onion and sesame seeds.
March 26th Celebrated History
1830
Printer E.B. Grandin of Palmyra, New York, publishes the first edition of Joseph Smith's Book of Mormon.
1872
The U.S. Patent Office issues patent no. 125,063 to Thomas J. Martin for "Improvements in Fire-Extinguishers"
1953
Dr. Jonas Salk announces he has successfully developed a new vaccine against the poliovirus.
1985
The day after Stevie Wonder wins the Oscar for Best Original Song for "I Just Called to Say I Love You" from the movie The Woman in Red and dedicates it to Nelson Mandela, South African radio stations ban his music.
March 26th Celebrated Birthdays
Robert Frost – 1874
The poetry of Robert Frost illustrates life through the voice of a New Englander. In his lifetime, Frost earned the Pulitzer Prize in poetry four times. His poems and style fall easily into the realm of 19th-century poets like Henry David Thoreau, Emily Dickinson, Ralph Waldo Emerson, and Walt Whitman.
Tennessee Williams – 1911
Playwright Tennessee Williams created enduring characters who are a part of the American psyche still today. Plays like The Glass Menagerie, A Street Car Named Desire, Baby Doll, and many others have been adapted to screen and earned him critics, celebrity, and numerous awards including two Pulitzer Prizes.
William Westmoreland – 1914
William Westmoreland directed U.S. military strategy during much of the Vietnam War. Selected by President Lyndon Johnson, Westmoreland commanded the U.S. Military Assistance Command in Vietnam. Following the devastating Tet Offensive, Westmoreland was replaced by his deputy commander, General Creighton W. Adams.
Robert J Seiwald – 1925
Robert Seiwald along with Joseph H. Burkhalter receive credit for helping synthesize the compound used today for rapid and accurate diagnosis of infectious diseases. Fluorescein isothiocyanate (FITC) earned them a place in The National Inventors Hall of Fame.
Sandra Day O'Connor – 1930
In 1981, Sandra Day O'Connor became the first woman Chief Justice on the Supreme Court. Nominated by President Ronald Reagan, O'Connor received unanimous approval.
Leonard Nimoy – 1931
Known for his logical character, Spock in the television and movie series Star Trek, Leonard Nimoy earned four Emmy nominations. Nimoy also took over the director's chair and wrote several books.
Nancy Pelosi – 1940
In 2007, the U.S. Representative from California became the first woman to serve as Speak of the House.
Diana Ross – 1944
As the lead singer of the vocal group of The Supremes, Diana Ross earned her first of many number 1 hits with songs like "Where Did Our Love Go" and "Come See About Me." The vocal group would become a Motown success story and launch Ross into stardom. Despite being nominated 12 times for a Grammy, the legendary singer has never won a Grammy.
About National Day Calendar
National Day Calendar is the original and authoritative source for fun, unusual and unique National Days! Since our humble beginnings on National Popcorn Day in 2013, we have been tracking the National Days, National Weeks, National Months, and International Days. We became the first calendar of its kind to curate the days all in one place and tell their stories, too! Here at National Day Calendar, we are on a mission to Celebrate Every Day with you! And by you, we mean families, businesses, educators, and strangers we meet on the street. There's more than one day for everyone.
At National Day Calendar, we discovered the National Days have a way of inspiring us. We're honored to tell the stories behind the days and provide you with informational ways to incorporate the National Days into your business, family, schools, and home!