(Last Updated On: March 20, 2023)
MARCH 25, 2023 | NATIONAL MEDAL OF HONOR DAY | TOLKIEN READING DAY | NATIONAL LOBSTER NEWBURG DAY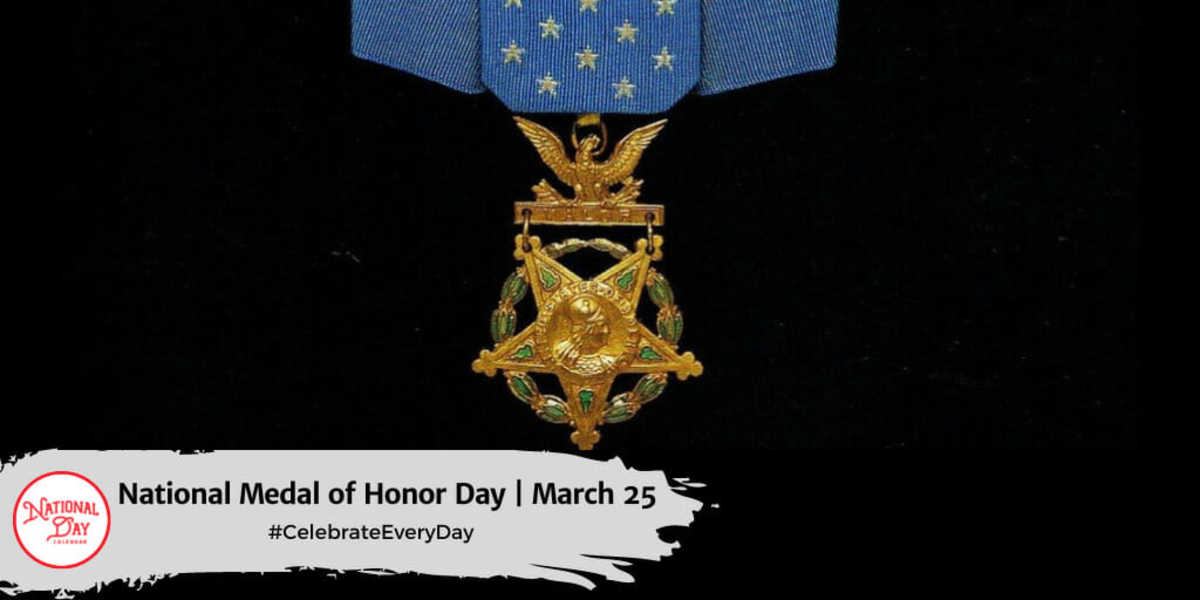 NATIONAL MEDAL OF HONOR DAY
National Medal of Honor Day on March 25th recognizes all Medal of Honor recipients. The Medal of Honor is the highest military award for valor in the United States and was created in 1861. Read more…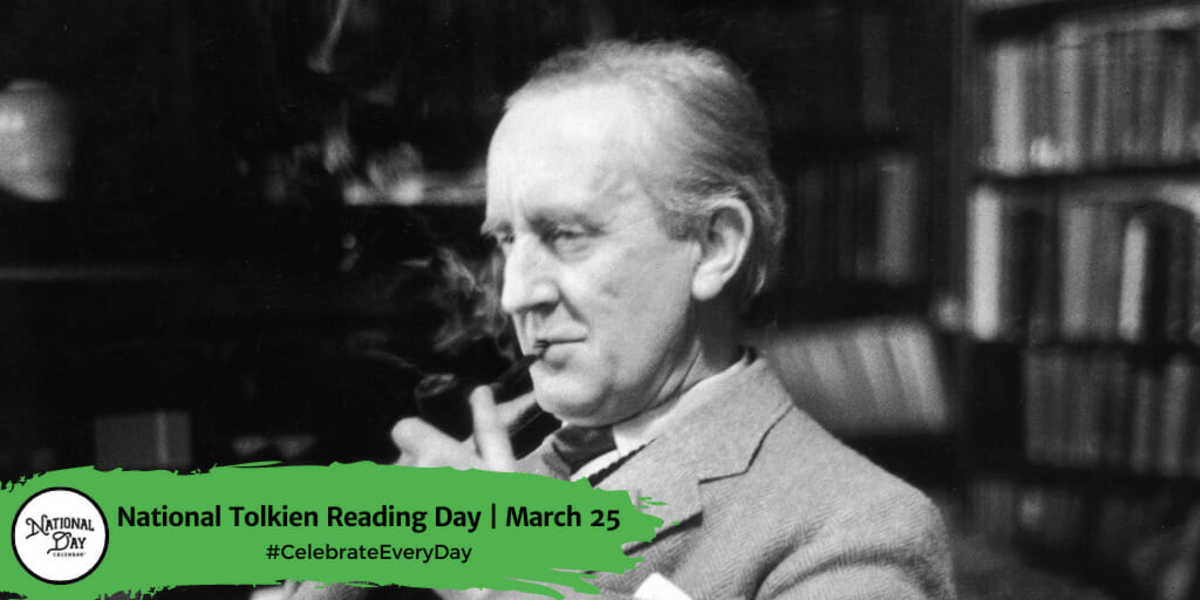 TOLKIEN READING DAY
Celebrated around the world on March 25th, Tolkien Reading Day is a favorite among fans of the renowned author. Read more…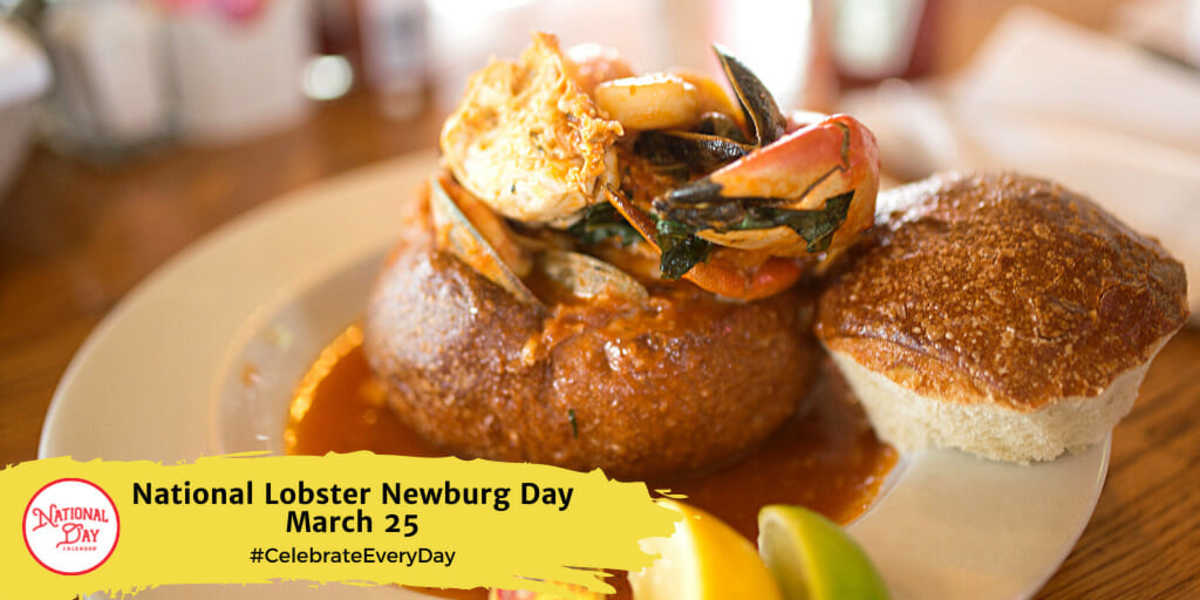 NATIONAL LOBSTER NEWBURG DAY
National Lobster Newburg day on March 25th ushers in a celebration worthy of a sea captain. An American seafood dish, Lobster Newburg includes lobster, butter, cream, cognac, sherry, eggs, and cayenne pepper. Read more…
On Deck for March 26, 2023
National Days
EPILEPSY AWARENESS DAY
NATIONAL NOUGAT DAY
NATIONAL SPINACH DAY
Recipe of the Day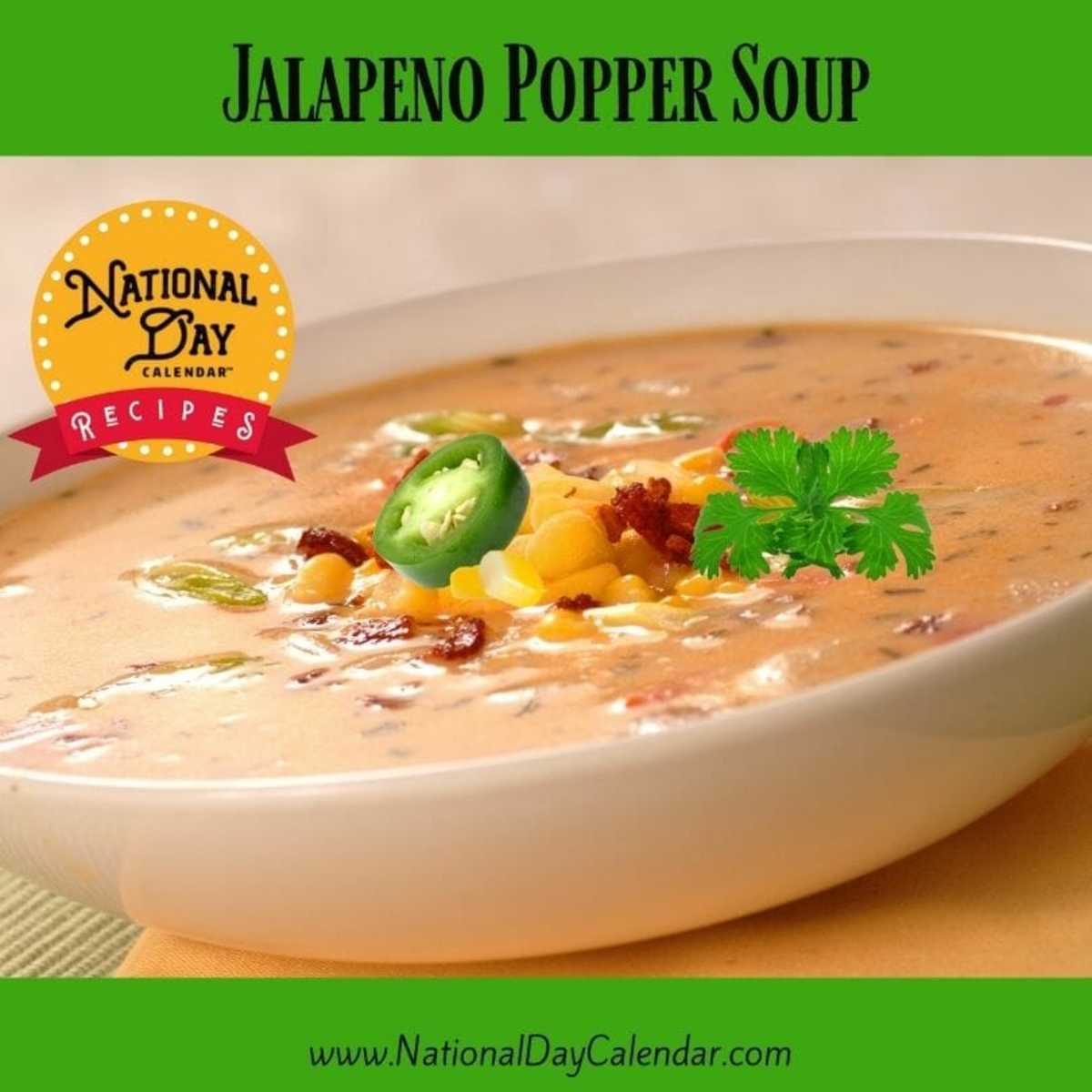 Jalapeno Popper Soup
Prep time: 10 minutes
Cook time: 25 minutes
Total Time: 35 minutes
Serves: 4
Ingredients
1 tablespoon butter
1/2 onion, diced
3-4 jalapenos, diced
2 cloves garlic, minced
4 slices bacon, cut into bite-sized pieces
14 ounce can diced tomatoes
3 cups chicken or vegetable broth
1 cup frozen corn
1 teaspoon dried cilantro
1/4 teaspoon smoked paprika
1/2 teaspoon chili powder
1/4 teaspoon cumin
4 ounces cream cheese
1/2 cup cream or half & half
1 1/4 cup cheddar cheese (reserve 1/4 cup)
Instructions
In a stockpot over medium-high heat, melt butter and add jalapeno and onions. Cook until onions are translucent and tender, about 3-4 minutes. Add garlic. Cook until fragrant, about 1 minute. Stir in bacon and cook through. Add tomatoes, chicken stock, cilantro, paprika, chili powder, and cumin. Bring to a simmer and reduce heat to medium. Add cream cheese and stir until melted and well incorporated. Slowly add cream and 1 cup cheddar cheese. Stir until cheese is melted.
Season to taste with salt and pepper. Ladle into bowls and garnish with remaining cheddar cheese and sweet corn, bacon crumbles, fresh cilantro, or chives.
March 25th Celebrated History
1807
The British Parliament passed the Abolition of the Slave Trade Act making the slave trade illegal in the British colonies. However, trade continued in the Caribbean until 1811.
1867
Three years after crews began, the Chicago Lake Tunnel is activated. The tunnel extends two miles into Lake Michigan to collect fresh water and connects to the Water Supply System of Chicago. It is the first water supply tunnel for a U.S. city, and the first of many water supply tunnels for Chicago.
1949
Hamlet wins Best Picture at the 21st Academy Awards. It's the first British film to win an Oscar.
1958
Elvis Presley receives a regulation haircut from the U.S. Army.
March 25th Celebrated Birthdays
Gutzon Borglum – 1867
While Gutzon Borglum may be most known for his massive sculpture, Mount Rushmore, the artist created many more impressive works in his lifetime. Included in his collected works is a bust of President Abraham Lincoln carved directly from marble which is on display in the Crypt of the U.S. Capitol Building. Another is called, "Wars of America" and is displayed in Military Park in Newark, New Jersey. Borlum's sculpture represents the significant military conflicts the United States had been involved in up to World War I.
Howard Cosell – 1918
The Emmy-winning American sportscaster with the distinctive voice and personality was a pioneer in sports journalism during his 32 years with ABC Sports.
Flannery O'Connor – 1925
The American novelist is best known for her short story collections. Some of her short stories include "The Life You Save May Be Your Own" and "Good Country People" found in her short story collection A Good Man is Hard to Find.
James Lovell – 1928
NASA Astronaut, James Lovell, flew four missions to space including as the commander of the Apollo 13 mission successfully returning the damaged Lunar Module and all onboard safely back to Earth.
Gloria Steinem – 1934
Gloria Steinem began her path to activism through freelance writing. Known for expose on New York City's Playboy Club and launching magazines focusing on significant women's topics while garnering criticism along the way.
Aretha Franklin – 1942
With 18 Grammy Awards, the Queen of Soul earned more than R-E-S-P-E-C-T. Aretha Franklin started singing at a young age in the Baptist church of her father's congregation. She would go on to be an R&B legend who continues to collaborate with artists across genres today.
Elton John – 1947
The award-winning singer-songwriter, musician, and composer has been creating hit songs since the 1970s. His music and his elaborate performances have left an indelible mark on music, fans, and pop culture.
Sheryl Swoopes – 1971
In 1997, Swoopes became the first player to sign with the Women's National Basketball League (WNBA) in its inaugural season. As a guard and forward, Swoopes competed in 14 seasons in the WNBA for the Houston Comets, winning four WNBA championship titles. She also played for the Seattle Storm and the Tulsa Shock.
About National Day Calendar
National Day Calendar is the original and authoritative source for fun, unusual and unique National Days! Since our humble beginnings on National Popcorn Day in 2013, we have been tracking the National Days, National Weeks, National Months, and International Days. We became the first calendar of its kind to curate the days all in one place and tell their stories, too! Here at National Day Calendar, we are on a mission to Celebrate Every Day with you! And by you, we mean families, businesses, educators, and strangers we meet on the street. There's more than one day for everyone.
At National Day Calendar, we discovered the National Days have a way of inspiring us. We're honored to tell the stories behind the days and provide you with informational ways to incorporate the National Days into your business, family, schools, and home!