(Last Updated On: March 17, 2023)
MARCH 24, 2023 | NATIONAL COCKTAIL DAY | NATIONAL CHEESESTEAK DAY | NATIONAL CHOCOLATE COVERED RAISIN DAY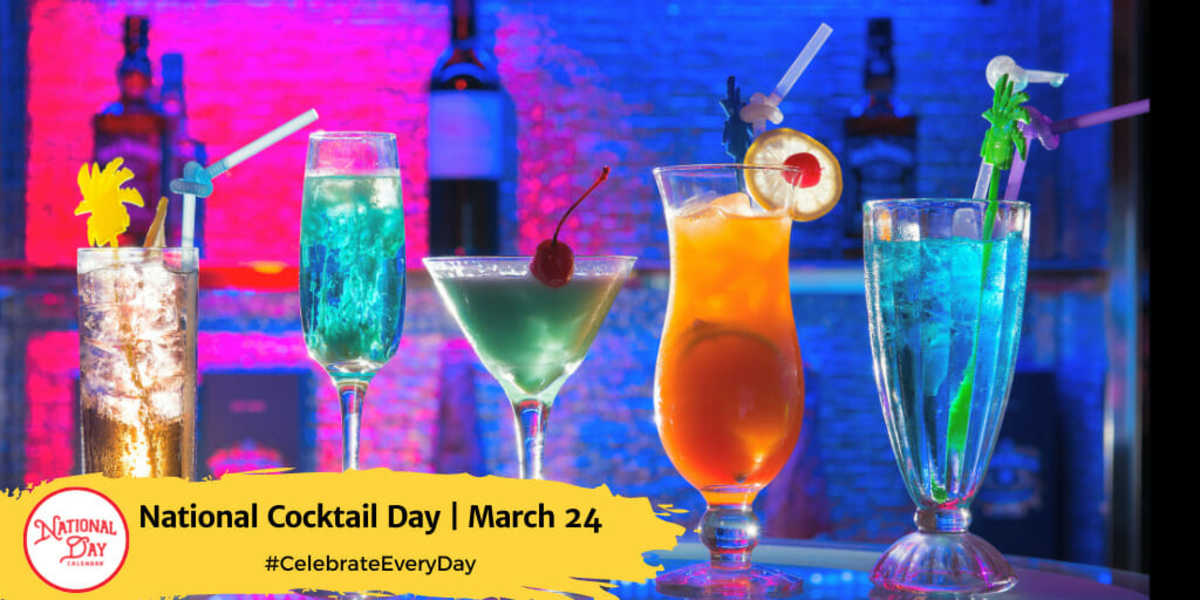 NATIONAL COCKTAIL DAY
Celebrate all your favorite cocktails on March 24th. National Cocktail Day ushers in all the best ways to savor a beverage at the end of a long workday. Whether you like a fruity drink, blended or on the rocks, this day is for you. Mocktail, virgin, or the real thing, celebrate the lemon, lime, bitters, liquors, and liqueurs that make your favorite beverages the best in your bartender book. Read more…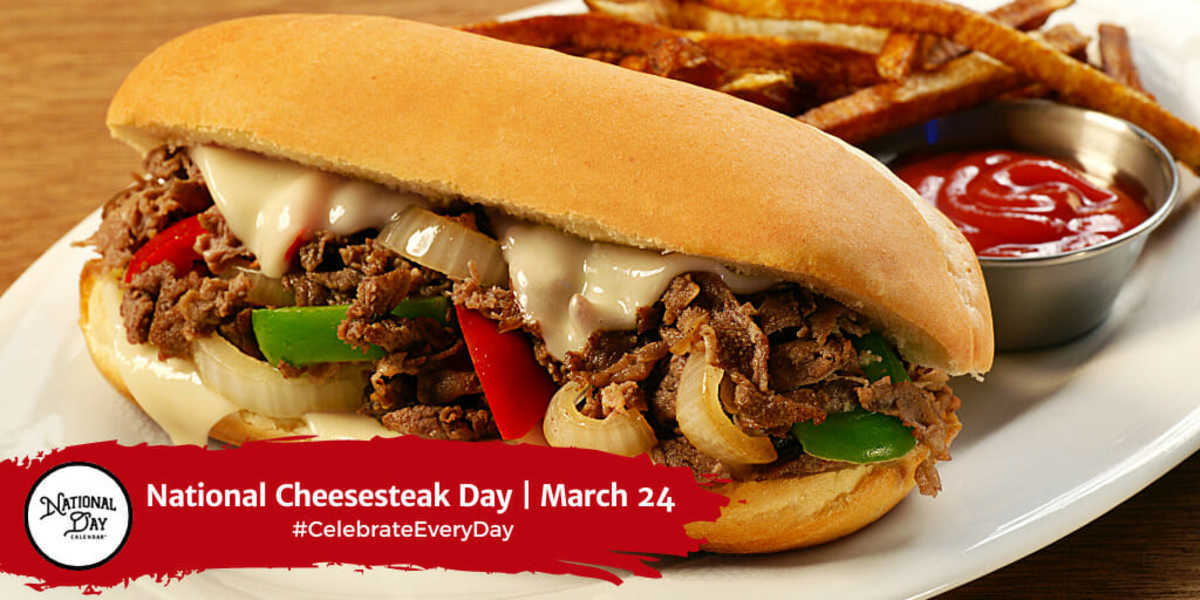 NATIONAL CHEESESTEAK DAY
National Cheesesteak Day on March 24th not only celebrates a fantastic sandwich but it recognizes one of this nation's greater debates; Who created this deliciousness? Read more…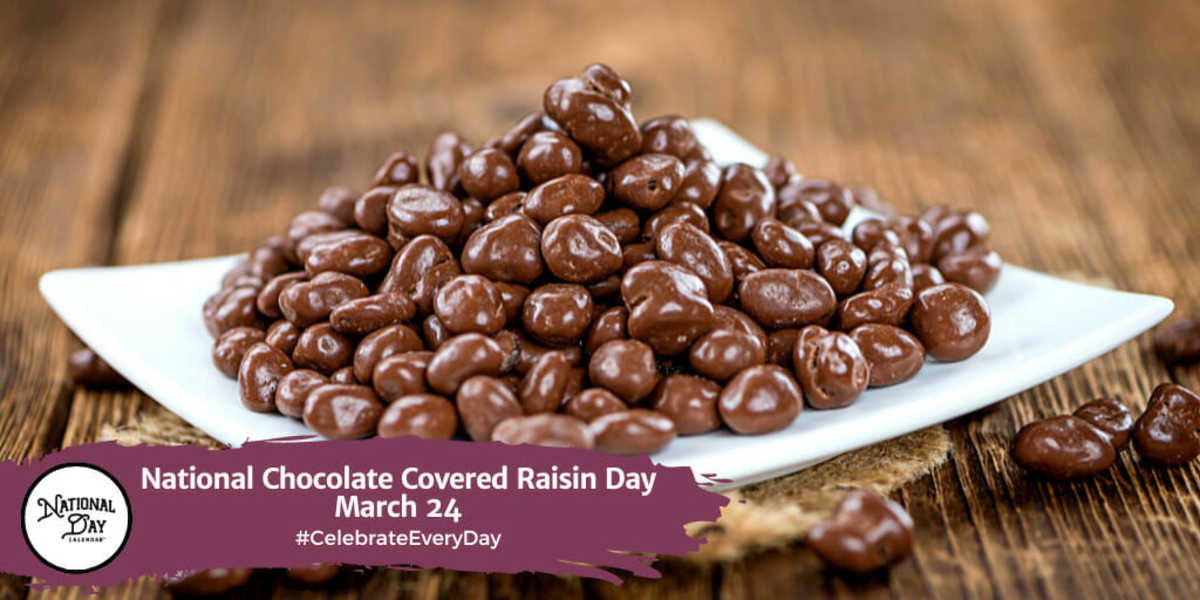 NATIONAL CHOCOLATE COVERED RAISIN DAY
When it comes to a National Day, a chocolate-covered raisin or a box of them is worth celebrating. On March 24th, National Chocolate Covered Raisin Day celebrates raisins coated in a shell of either milk chocolate or dark chocolate. Read more…
On Deck for March 25, 2023
National Days
NATIONAL MEDAL OF HONOR DAY
TOLKIEN READING DAY
NATIONAL LOBSTER NEWBURG DAY
Recipe of the Day
Lobster Bisque
Prep time: 10 minutes
Cook time: 40 minutes
Total: 50 minutes
Serves: 6
Ingredients
4 lobster tails
2 tablespoons olive oil
1/2 cup onion, diced
1 clove garlic, minced
1 cup dry white wine
2 teaspoons Worcestershire sauce
2 celery ribs, diced
1 teaspoon dried tarragon
1 teaspoon dried thyme
1/2 teaspoon paprika
3 tablespoons flour
2 tablespoons tomato paste
2 cups lobster stock
2 cups heavy cream
4 tablespoons butter
Instructions
Bring a large stockpot filled with about two inches of water to a boil. Add lobster tails and until shells are bright red – about 8-10 minutes.
Remove the tails from the water and allow them to cool slightly. Once cool, remove shells and veins. Chop lobster meat into 1-inch pieces.
Place the shells back into the boiling water. Boil for an additional 10 minutes. Strain and reserve 2 cups of the lobster stock.
In a medium saucepan, heat olive oil over medium-high heat. Add onion and celery and cook until tender. Stir in the garlic and cook until fragrant. Lower the heat to medium or medium-low. Sprinkle flour into the pan and stir until thick.
Add the wine slowly and stir in the Worcestershire sauce, thyme, paprika, and pepper. Increase heat to medium-high. Stir in tomato paste and lobster stock. Allow to simmer for about 10 minutes.
In a blender, puree the mixture. Return to the stockpot and add the cream and butter. Salt to taste. Add lobster and simmer an additional 5-10 minutes.
Serve with a slice of crusty bread.
March 24th Celebrated History
1882
Robert Koch reports that he isolated and grew tubercle bacillus.
1958
The U.S. Army drafts Elvis Presley.
1989
The Exxon Valdez spills 270,000 barrels of oil into Alaska's Prince William Sound causing the worst oil spill in history. The environmental and economic costs were devastating.
1993
Eugene and Carolyn Shoemaker and David Levy discover a comet orbiting Jupiter when they take a photograph using a Schmidt telescope.
2002
Halle Berry wins the Academy Award for Best Actress for her role in Monster's Ball. It is the only time the Academy has awarded an Oscar to an African American leading lady in its history to date.
March 24th Celebrated Birthdays
Harry Houdini – 1874
One of the world's most renowned magicians, Harry Houdini was known for his escapology. Houdini developed a range of stage magic tricks and made full use of a variety of conjuring techniques. They included fake equipment and collusion with individuals in the audience. He was both a savvy businessman and an exceptional showman.
Dorothy Height – 1912
During the Civil Rights Movement, Height played a pivotal role, serving as president of the National Council of Negro Women. She spoke on behalf of both African Americans and women in her efforts for equality. Height has been the hero of many generations of racial minorities as she advised presidents and government committees. Three presidents honored her with medals. The first in 1989, President Ronald Regan presented Height with the Citizens Medal Award. In 1994, President Bill Clinton presented her with the Medal of Freedom. President George Bush honored her with the Congressional Gold Medal in 2004.
Louie Anderson – 1953
The Emmy-winning American comedian and actor developed his career throughout the 1980s, '90s, and early 2000s. Anderson earned his first two Emmy's for an animated series he created and produced for Fox in 1995 called Life with Louie. In 2016, he landed the role of Christine Baskets on the comedy series Baskets. The role led to his third Emmy win.
Jim Parsons – 1973
The award-winning American Actor is best known for his role as Sheldon Cooper in the long-running comedy series The Big Bang Theory. He can also be seen in The Boys in the Band, Hollywood, and A Kid Like Jake.
Peyton Manning – 1976
The American quarterback played 18 seasons in the National Football League. Manning played his first 14 seasons with the Indianapolis Colts during his career. In 2007, he led the Colts to a Super Bowl win, beating the Chicago Bears 27-17. Manning became a Denver Bronco in 2012. He would bring home his second Super Bowl ring in 2016 by defeating the Carolina Panthers 24-10.
About National Day Calendar
National Day Calendar is the original and authoritative source for fun, unusual and unique National Days! Since our humble beginnings on National Popcorn Day in 2013, we have been tracking the National Days, National Weeks, National Months, and International Days. We became the first calendar of its kind to curate the days all in one place and tell their stories, too! Here at National Day Calendar, we are on a mission to Celebrate Every Day with you! And by you, we mean families, businesses, educators, and strangers we meet on the street. There's more than one day for everyone.
At National Day Calendar, we discovered the National Days have a way of inspiring us. We're honored to tell the stories behind the days and provide you with informational ways to incorporate the National Days into your business, family, schools, and home!