(Last Updated On: March 17, 2023)
MARCH 22, 2023 | NATIONAL GOOF OFF DAY | NATIONAL BAVARIAN CREPES DAY | NATIONAL WEST VIRGINIA DAY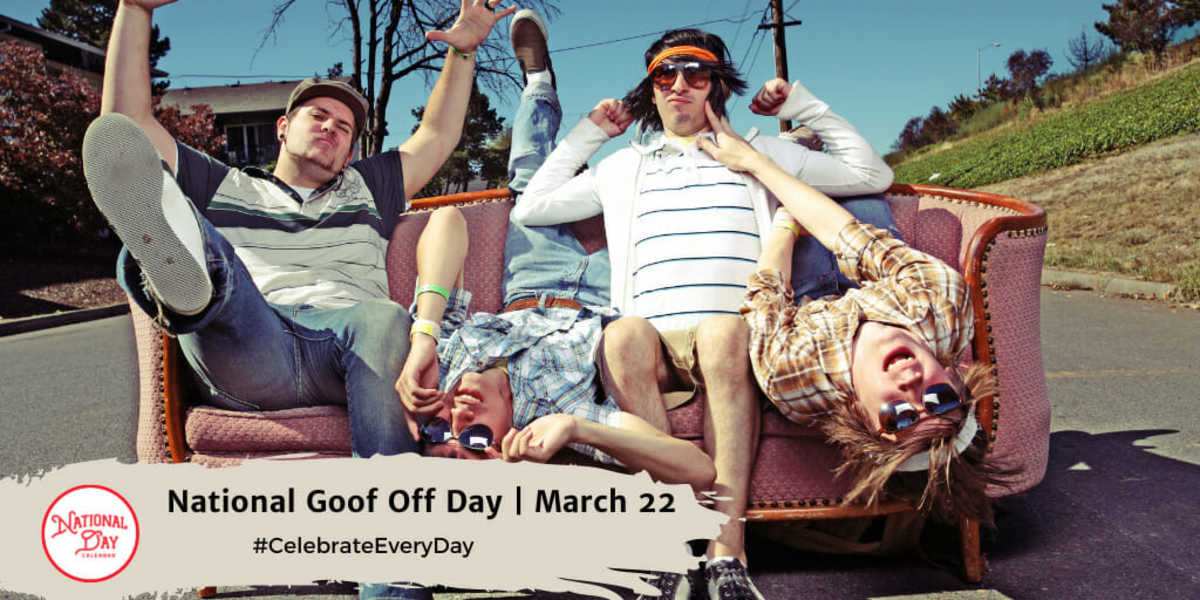 NATIONAL GOOF OFF DAY
National Goof Off Day on March 22nd each year gives everyone the opportunity to have a little extra fun. The day is also known as International Goof Off Day. Read more…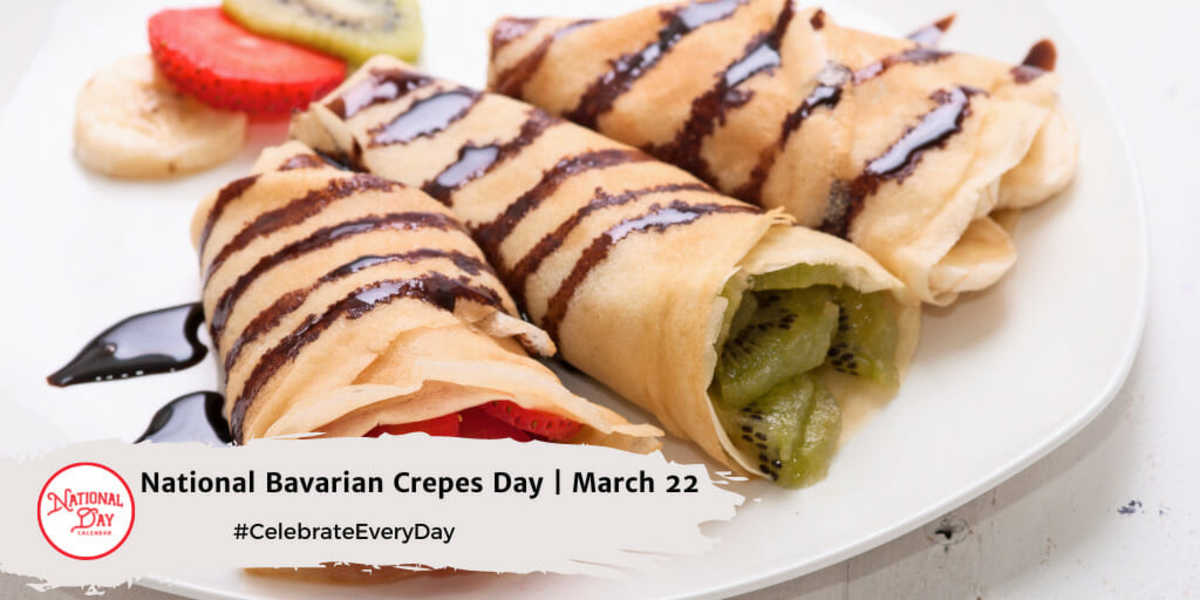 NATIONAL BAVARIAN CREPES DAY
Serving up a light and airy dish, March 22nd annually recognizes National Bavarian Crepes Day. Read more…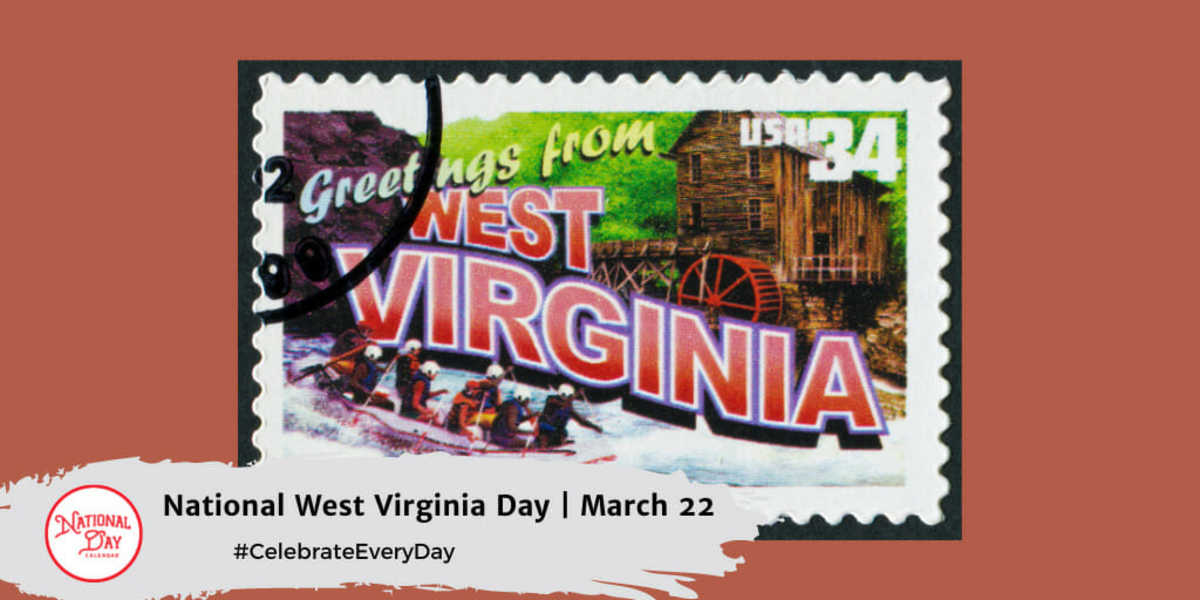 NATIONAL WEST VIRGINIA DAY
National West Virginia Day on March 22nd recognizes the last state to be created from one of the original thirteen colonies. Read more…
On Deck for March 23, 2023
National Days
NATIONAL PUPPY DAY
NATIONAL CHIP AND DIP DAY
NATIONAL CHIA DAY
NATIONAL TAMALE DAY
NATIONAL NEAR MISS DAY
NATIONAL MELBA TOAST DAY
Recipe of the Day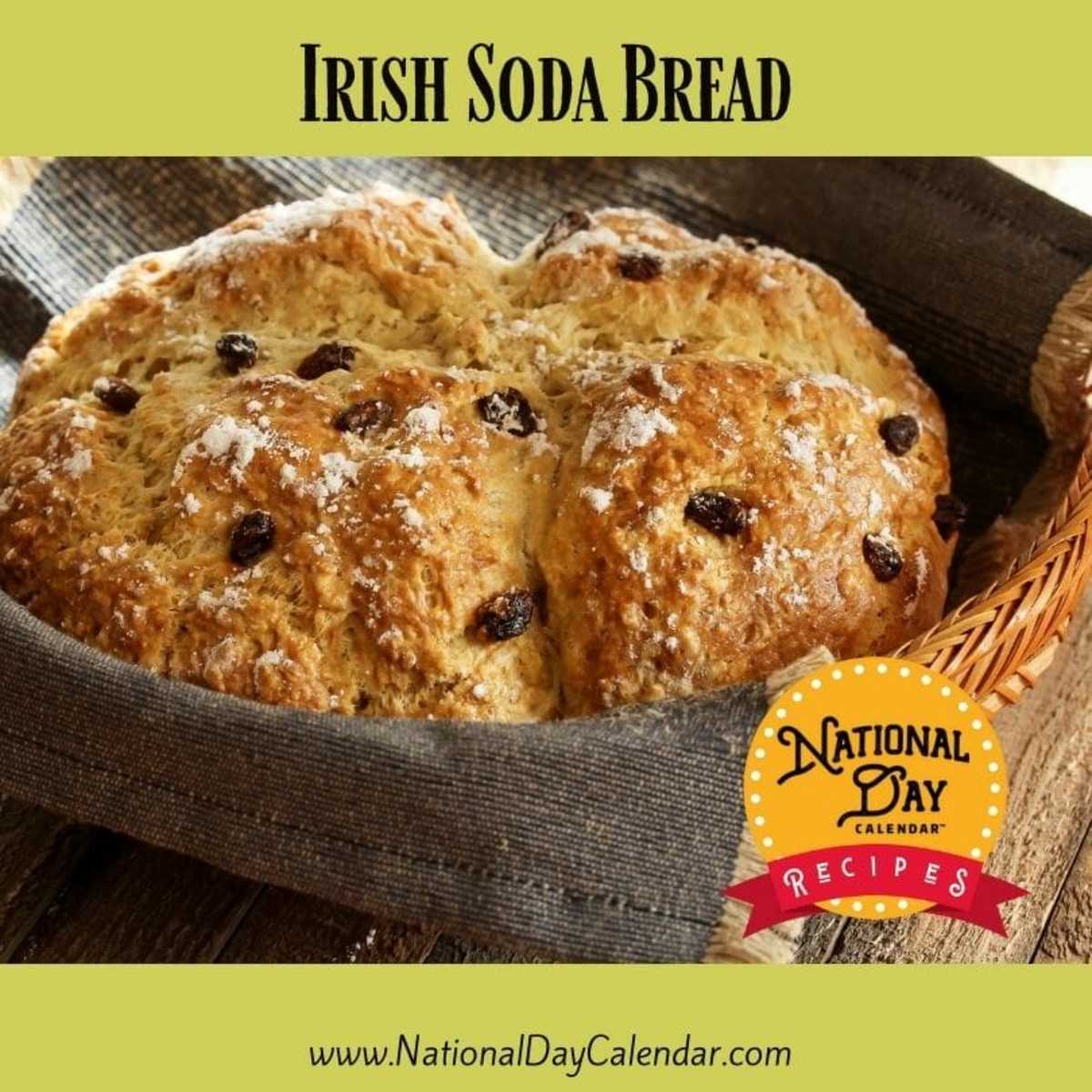 Irish Soda Bread
Prep: 10 minutes
Cook: 45 minutes
Total Prep: 55 minutes
Servings: 12
Ingredients:
4 cups all-purpose flour
1/4 cup sugar
1 1/2 teaspoon baking soda
2 teaspoons baking powder
1/2 teaspoon salt
6 tablespoons shortening
1/2 cup raisins
1 tablespoon caraway seed
1 1/4 cups buttermilk
1 egg, beaten
2 tablespoons butter, melted
Cinnamon
Sugar
Instructions:
Heat oven to 375F. Prepare a baking sheet, stone, or two cast iron skillets with a light coat of oil.
Combine flour, sugar, baking soda, baking powder, and salt in a large mixing bowl.
Cut in shortening and mix into a coarse crumble. Add raisins and caraway.
In a separate bowl, mix buttermilk and egg. Stir into the dough mixture.
On a lightly floured surface, kneed the dough for 5-6 minutes. Divide into two and place on prepared baking sheet. Shape into round loaves. Use a sharp knife to cut an X in the middle of each loaf. Brush melted butter over the top of each loaf and sprinkle with cinnamon and sugar.
Bake for 40-45 minutes or until golden brown.
March 22nd Celebrated History
1894
The first Stanley Cup championship series begins. Montreal defeats Ottawa.
1994
The National Football League (NFL) officially adopts the 2-point conversion rule. The rule gives the offense the option to scrimmage after a touchdown from the 2-yard line to the endzone for 2 extra points versus kicking for a single extra point.
1997
At the age of 14 years 10 months, Tara Lapinski becomes the youngest World Figure Skating Champion. Less than a year later, she would also become the youngest Olympic figure skating gold medalist when she competes at the Olympic Winter Games in Nagano, Japan.
2008
The first international pillow fight flash mob took place in 25 cities around the world.
March 22nd Celebrated Birthdays
Randolph Caldecott – 1846
The British illustrator is known for his contributions to children's literature and his influence was so far-reaching that the American Library Association created the Randolph Caldecott Medal in his honor to award the most distinguished picture books created each year.
Ruth Page – 1900
The legendary ballet dancer and choreographer was an international trailblazer in the world of dance.
Louis L'amour – 1908
Louis L'amour's frontier novels bring western North Dakota and rural living to life. Along with short stories and poetry, his novels Hondo, Walking Drum, and Last of the Breed are some of his most popular works.
Yayoi Kusama – 1922
The Japanese contemporary artist rose to prominence during the 1950s incorporating what is now her trademark polka dots into abstract forms, canvas and everyday objects.
William Shatner – 1931
The Canadian actor of stage and screen became a pop culture icon when he was cast in the role of Captain James T. Kirk on Star Trek in 1966. Shatner has also put on the director's hat and published several books. He is also known for his role as Denny Crane in Boston Legal.
James Patterson – 1947
The prolific American author has written over 100 best-sellers. Patterson writes a variety of genres including science fiction, thrillers, and mystery. Among his best-sellers are books from his Alex Cross series.
Andrew Lloyd Webber – 1948
The British composer of 21 musicals first brought the world Joseph and the Amazing Technicolor Dreamcoat in 1967. Since then, he's stunned us with award-winning hits on the West End and Broadway including Evita, Cats, and Phantom of the Opera.
Stephanie Mills – 1957
The Grammy-winning actress, singer-songwriter dazzled audiences in 1974 as Dorothy in the musical The Wiz on Broadway. In 1981, she won the Grammy for Best Female R&B Vocal Performance for the song "Never Knew Love Like This Before."
Elvis Stojko – 1972
The Canadian figure skater is a three-time world champion who took home two silver medals at the 1994 Lillehammer Olympics.
Reese Witherspoon – 1976
The award-winning actress made her film debut at the age of 14 in 1991's The Man in the Moon. Since then, Witherspoon has tackled a variety of genres including comedy (Legally Blonde), dramatic musicals (Walk the Line), science fiction (A Wrinkle in Time), and horror (American Psycho).
About National Day Calendar
National Day Calendar is the original and authoritative source for fun, unusual and unique National Days! Since our humble beginnings on National Popcorn Day in 2013, we have been tracking the National Days, National Weeks, National Months, and International Days. We became the first calendar of its kind to curate the days all in one place and tell their stories, too! Here at National Day Calendar, we are on a mission to Celebrate Every Day with you! And by you, we mean families, businesses, educators, and strangers we meet on the street. There's more than one day for everyone.
At National Day Calendar, we discovered the National Days have a way of inspiring us. We're honored to tell the stories behind the days and provide you with informational ways to incorporate the National Days into your business, family, schools, and home!