(Last Updated On: February 28, 2023)
March 2, 2023 | NATIONAL READ ACROSS AMERICA DAY | WORLD TEEN MENTAL WELLNESS DAY | NATIONAL OLD STUFF DAY | NATIONAL HOSPITALIST DAY | NATIONAL BANANA CREAM PIE DAY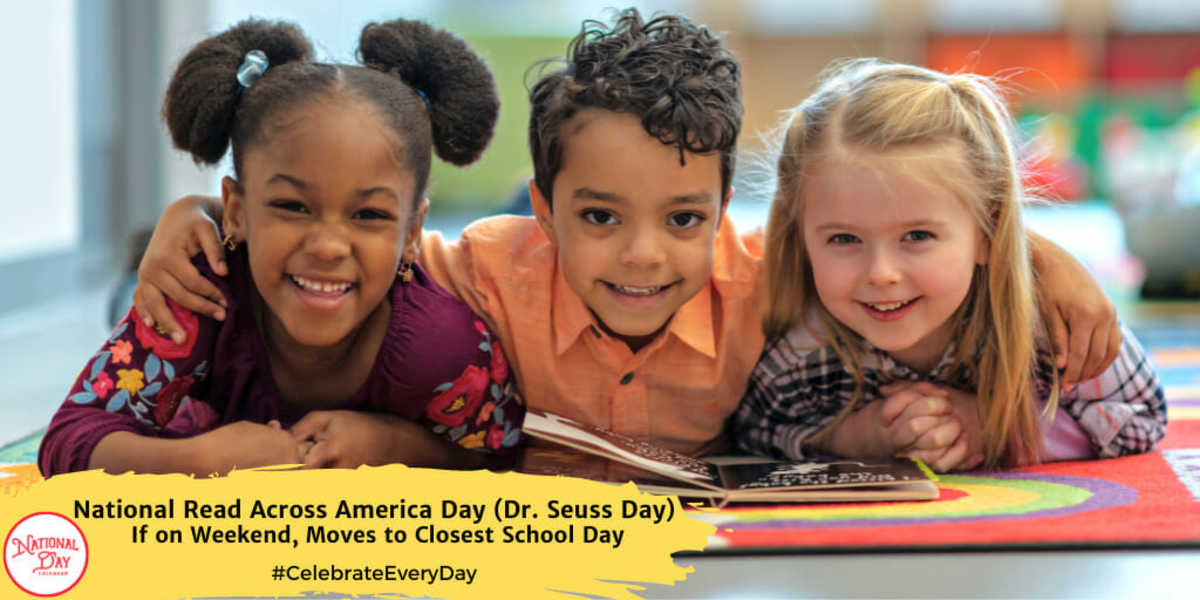 NATIONAL READ ACROSS AMERICA DAY (DR. SEUSS DAY)
Each year, National Read Across America Day is celebrated on March 2nd, the birthday of Dr. Seuss. The annual event is part of Read Across America, an initiative on reading created by the National Education Association. Since the event is designed to encourage reading in children and is fostered through the schools, when March 2nd lands on a weekend, the day is observed on the closest school day. Read more…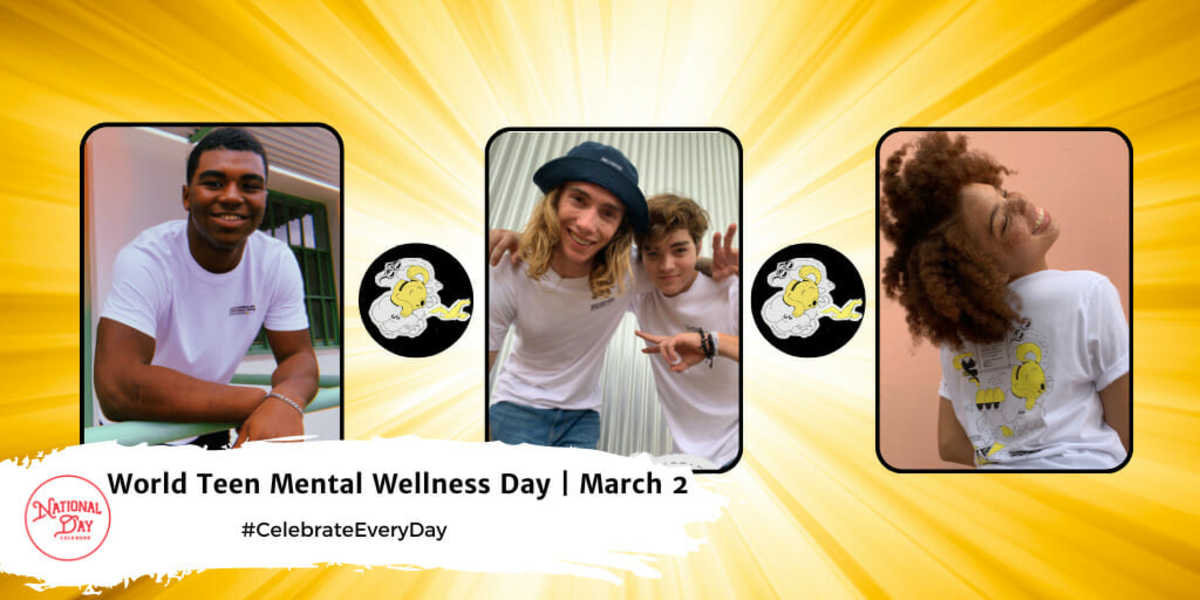 WORLD TEEN MENTAL WELLNESS DAY
On March 2nd, World Teen Mental Wellness Day aims to normalize conversations and dismantle stigmas around teen mental health issues. Read more…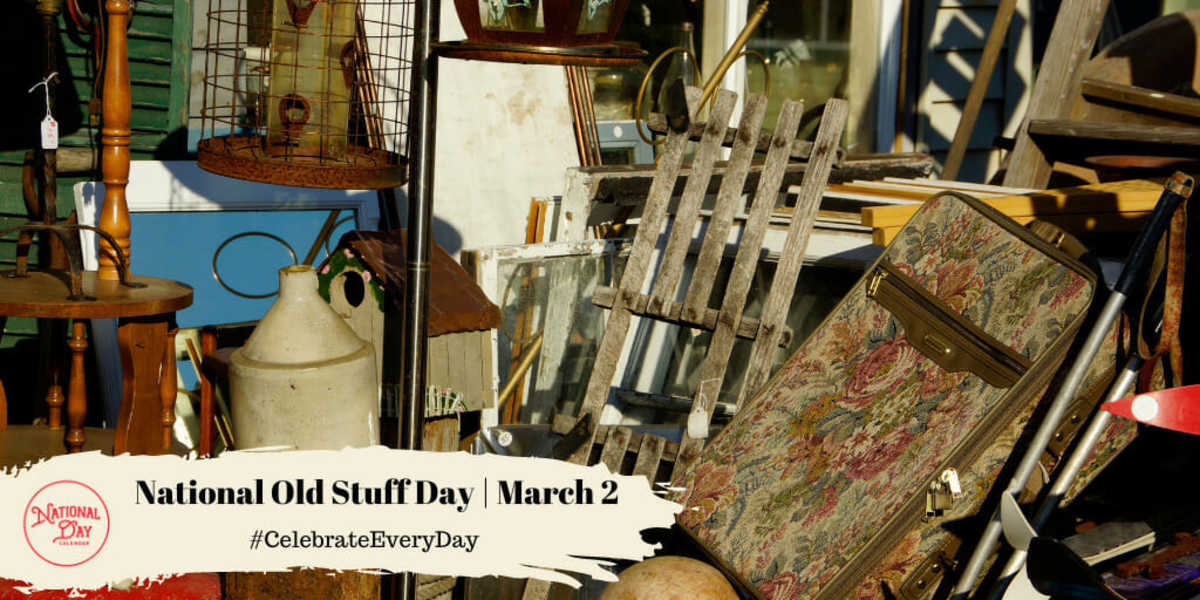 NATIONAL OLD STUFF DAY
Always observed on March 2nd, National Old Stuff Day gives notice to all that old stuff and encourages you to try something new. Well, maybe not ALL the old stuff, but some of it. It's a day to break out of the old routines and experience new ones. Read more…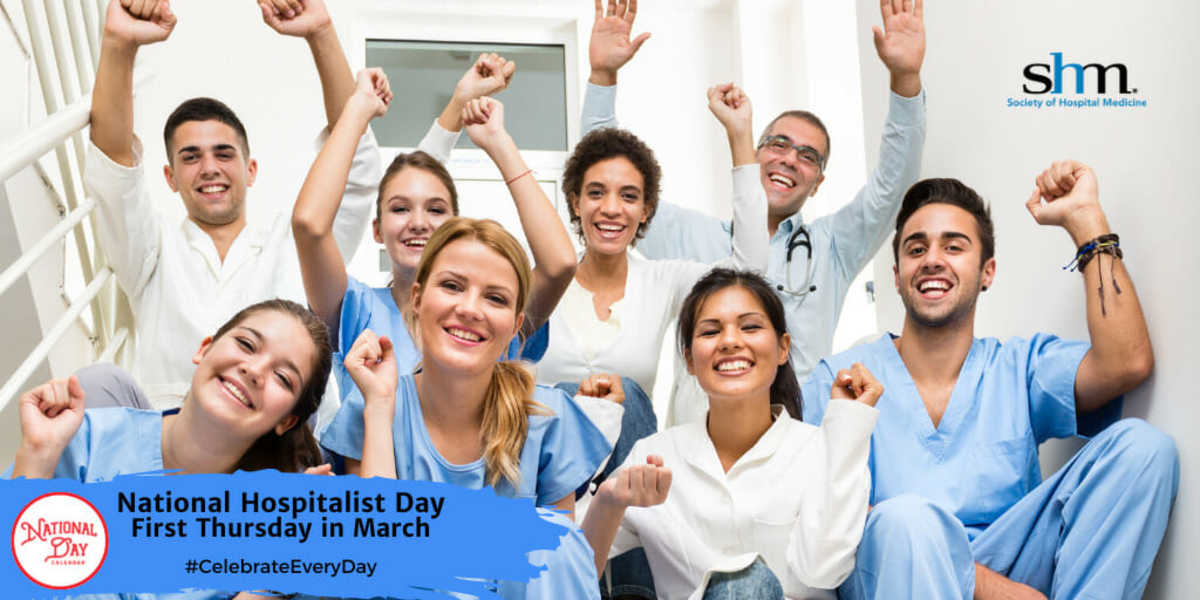 NATIONAL HOSPITALIST DAY
National Hospitalist Day recognizes the contributions of more than 60,000 hospitalists nationwide on the first Thursday in March annually. Hospital medicine is one of the fastest-growing specialties in modern medicine, and those who practice it are known as hospitalists. Read more…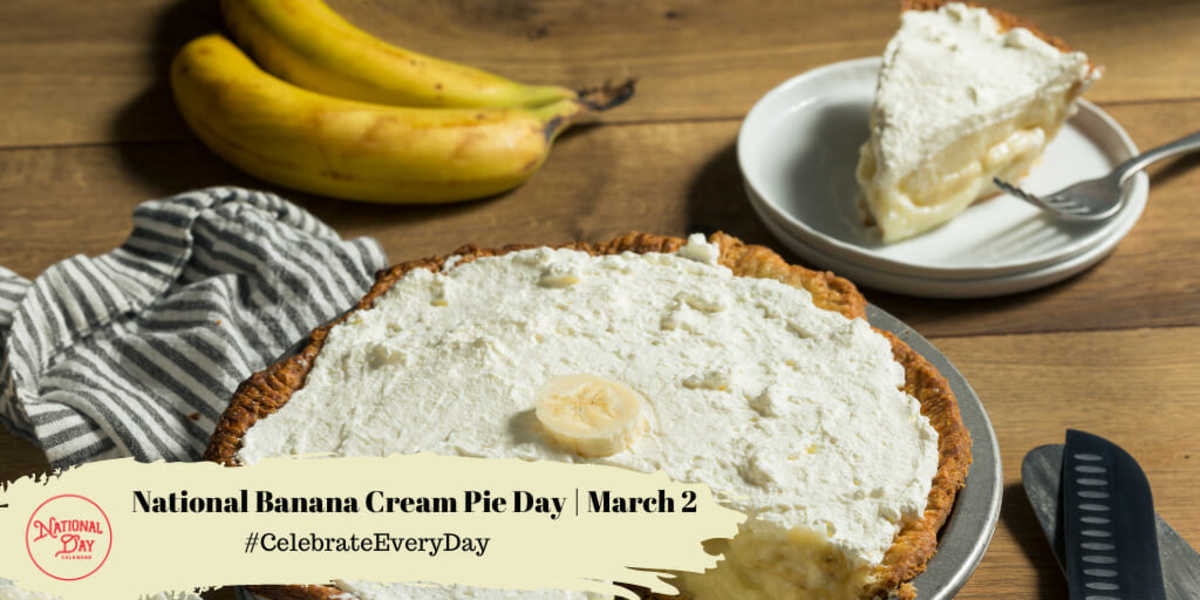 NATIONAL BANANA CREAM PIE DAY
The calendar loves pie days and National Banana Cream Pie Day is no exception! On March 2nd, be sure to get your slice of one of America's all-time favorite creampies. Read more…
On Deck for March 3, 2023
National Days
National Anthem Day
National Cold Cuts Day
National I Want You to Be Happy Day
National Mulled Wine Day
Soup It Forward Day
Tartar Sauce Day – Friday after Lent begins
National Day of Unplugging – First Friday in March
National Dress in Blue Day – First Friday in March
National Speech and Debate Education Day – First Friday in March
National Employee Appreciation Day – First Friday in March
Recipe of the Day
Dilly Roasted Potatoes
Prep: 15 minutes
Cook: 25 minutes
Total Prep: 40 minutes
Servings: 4-6
Ingredients:
1-2 tablespoons olive oil
2 cloves garlic, minced
1/2 tablespoon dried dill
2 1/2 pounds Yukon gold potatoes
salt and pepper to taste
Fresh dill for garnish (optional)
Instructions:
Heat oven to 425°F.
In a large bowl, mix oil, garlic, and dill.
Wash and cube potatoes leaving skins on. Add to oil mixture and toss to thoroughly coat.
Spread potatoes on a baking sheet in a single layer. Add salt and pepper.
Roast on top rack for 20-25 minutes. Top with fresh dill and serve hot.
Recipe credit: Michele S. – North Dakota
March 2nd Celebrated History
1901
Carnegie Steel Company and Federal Steel Company merge creating United States Steel Corporation.
1933
King Kong premieres in New York City at the Radio City Music Hall. Directed by Merian C. Cooper and Ernest B. Schoedsack, it starred Fay Wray, Robert Armstrong and Bruce Cabot.
1944
ABC broadcasts the Academy Awards ceremonies for the first time. Viewers tuned in to see their favorite movie stars receive their Oscars, including host Jack Benny, Jennifer Jones for Best Actress in The Song of Bernadette, and Paul Lukas for Best Actor in Watch on the Rhine.
1983
Sony and Phillips introduced the compact disc to the United States for the first time.
March 2nd Celebrated Birthdays
Susanna Salter – 1860
On April 4, 1887, the people of Argonia, Kansas, elected Susanna Salter as their mayor. She was the first woman elected as mayor in the United States and had more than just a little understanding of politics.
Theodor Geisel – 1904
The American children's author wrote and illustrated books under the name Dr. Seuss. Some of his popular books include The Sneeches and Other Stories, The Cat and the Hat, and How the Grinch Stole Christmas.
Desi Arnaz – 1917
The Cuban-born American actor is best known for producing the I Love Lucy television show alongside his wife Lucille Ball. The successful series broke several television taboos during its six years and garnered a record viewership, too.
Mikhail Gorbachev – 1931
The Russian Soviet politician was instrumental in ending the Cold War. In 1990, he received the Nobel Peace Prize.
Simon Estes – 1938
The American baritone opera singer has performed around the world. His roles have included Carter Jones in Gunther Schuller's The Visitation, Ramfis in Giuseppe Verdi's Aida, and the Dutchman in The Flying Dutchman.
John Irving – 1942
The best-selling American author knows how to add a plot twist to his novels. He's been doing it since The Water-Method Man, but critics first took notice when he published The World According to Garp.
Karen Carpenter – 1950
The talented Grammy-winning artist is known for the song "(They Long to Be) Close to You" and her tragically short life.
John Francis Bongiovi Jr. – 1962
Known as Jon Bon Jovi, he formed the band Bon Jovi in 1983. Their hit albums have included Slippery When Wet, New Jersey, and These Days.
About National Day Calendar
National Day Calendar is the original and authoritative source for fun, unusual and unique National Days! Since our humble beginnings on National Popcorn Day in 2013, we have been tracking the National Days, National Weeks, National Months, and International Days. We became the first calendar of its kind to curate the days all in one place and tell their stories, too! Here at National Day Calendar, we are on a mission to Celebrate Every Day with you! And by you, we mean families, businesses, educators, and strangers we meet on the street. There's more than one day for everyone.
At National Day Calendar, we discovered the National Days have a way of inspiring us. We're honored to tell the stories behind the days and provide you with informational ways to incorporate the National Days into your business, family, schools, and home!