(Last Updated On: March 13, 2023)
MARCH 18, 2023 | NATIONAL AWKWARD MOMENTS DAY | NATIONAL SUPREME SACRIFICE DAY | NATIONAL CORN DOG DAY | NATIONAL SLOPPY JOE DAY | NATIONAL LACY OATMEAL COOKIE DAY | NATIONAL QUILTING DAY | NATIONAL BIODIESEL DAY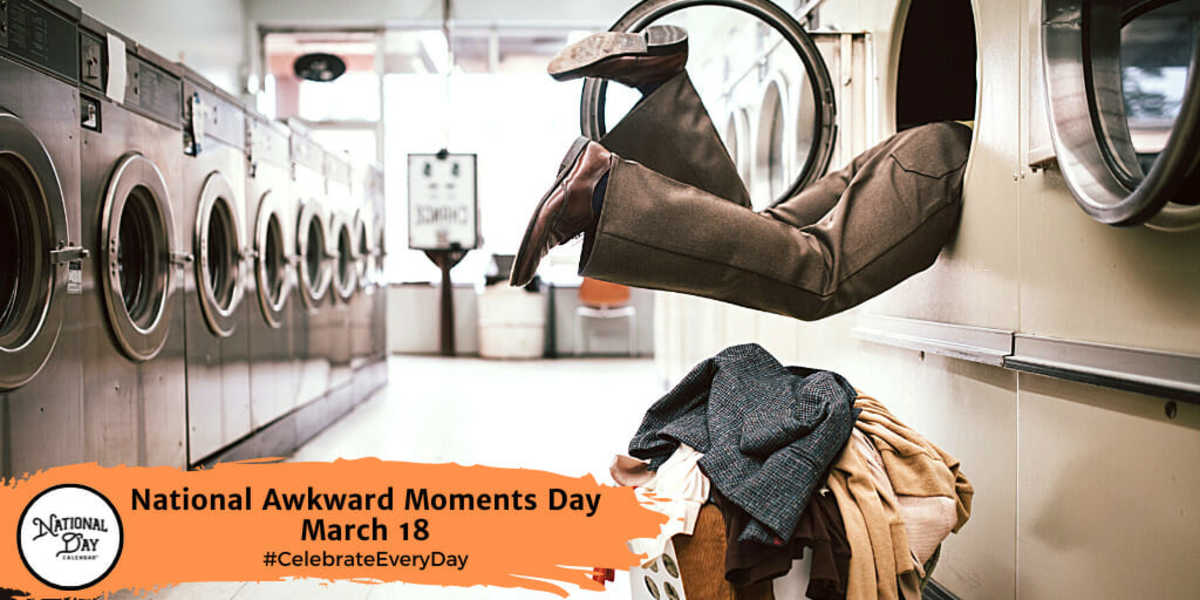 NATIONAL AWKWARD MOMENTS DAY
On March 18th, we recognize National Awkward Moments Day. This is an annual day that every person can relate to. We have all had our awkward moments from time to time. They are a part of life; they just happen. Read more…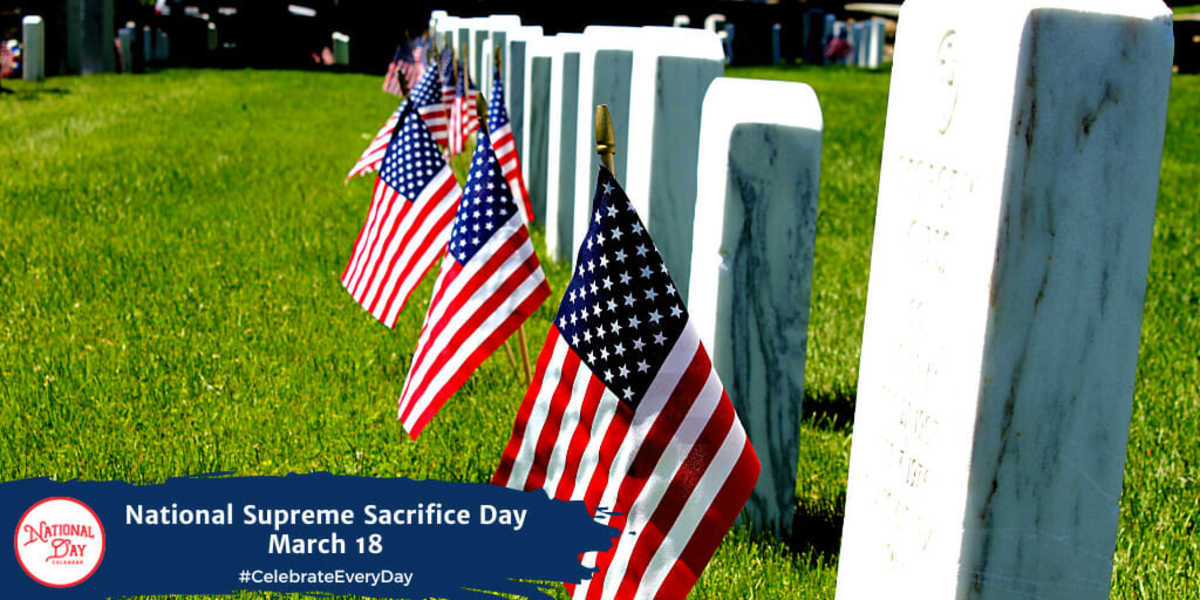 NATIONAL SUPREME SACRIFICE DAY
On March 18th, National Supreme Sacrifice Day honors those who have made tremendous sacrifices for the sake and the good of others as well as those who sacrifice their lives every day for us. Read more…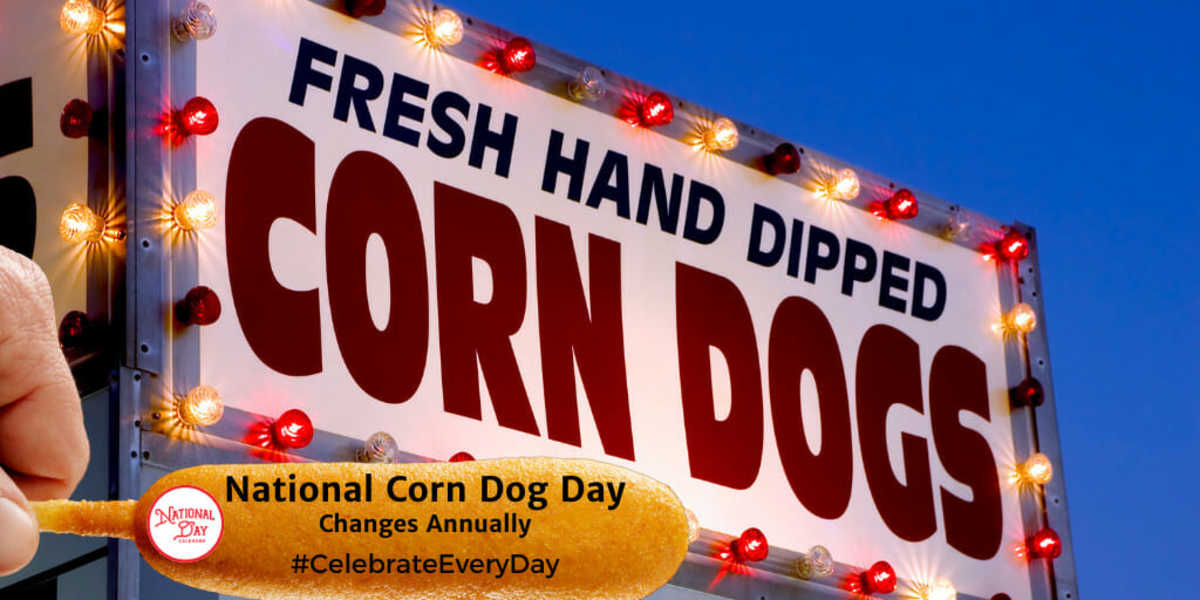 NATIONAL CORN DOG DAY
In March every year, National Corn Dog Day gives sports fans, concert and fairgoers another chance to dunk. Read more…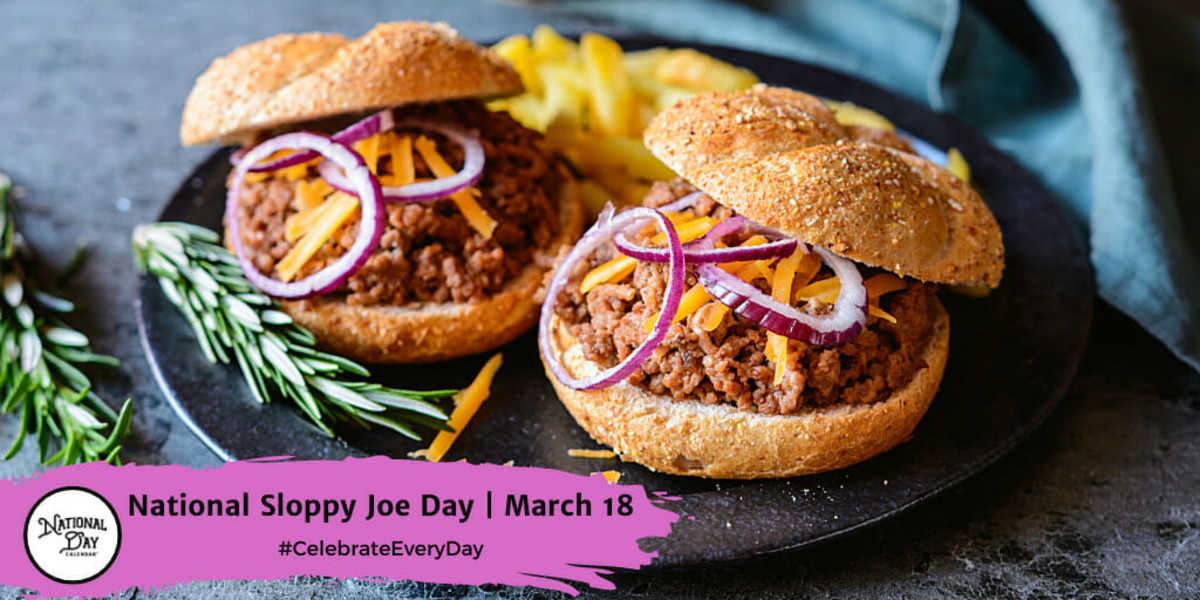 NATIONAL SLOPPY JOE DAY
No matter how you make this hot sandwich, on March 18th, celebrate National Sloppy Joe Day.  Read more…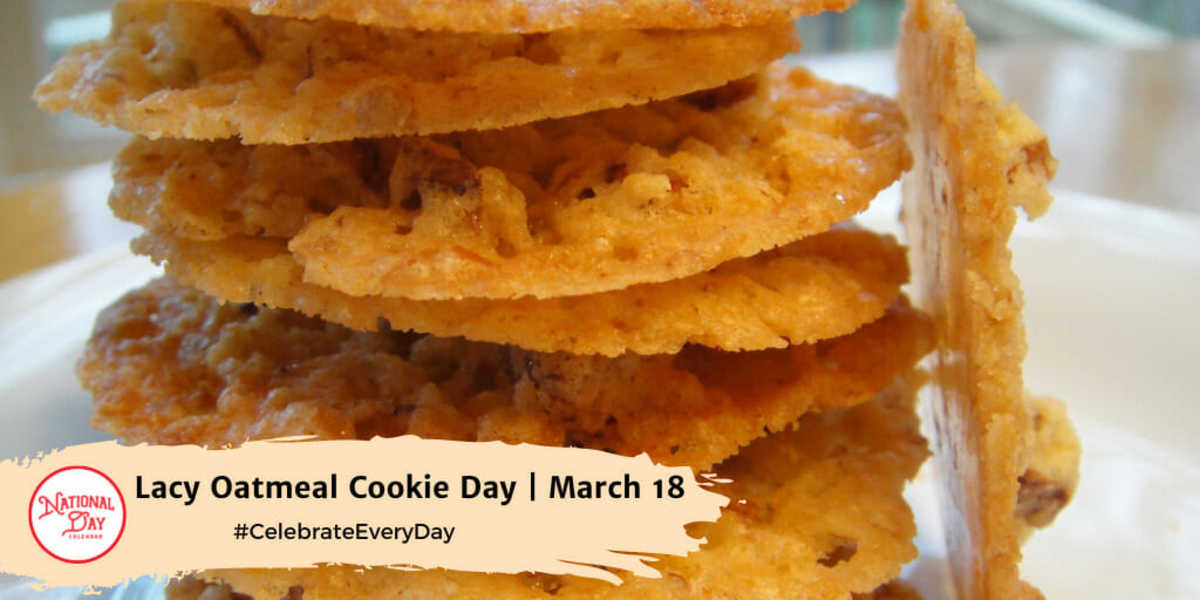 NATIONAL LACY OATMEAL COOKIE DAY
There are cookie holidays and then there is National Lacy Oatmeal Cookie Day. Each year on March 18th, this holiday celebrates a delicate cookie made from oats. Read more…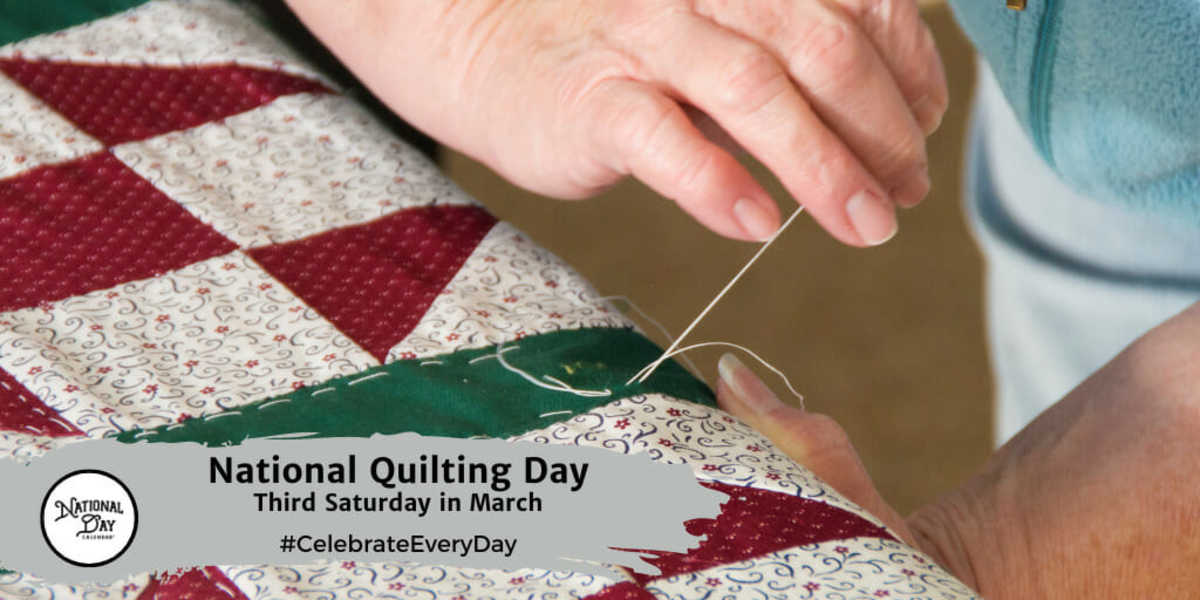 NATIONAL QUILTING DAY
Snuggle up every National Quilting Day on the third Saturday in March. Around the country, special quilting shows, classes, open museums and much more celebrate the day. It also appreciates and recognizes quilt makers, along with all of their long labor, love, and skill that goes into the making of each quilt. Read more…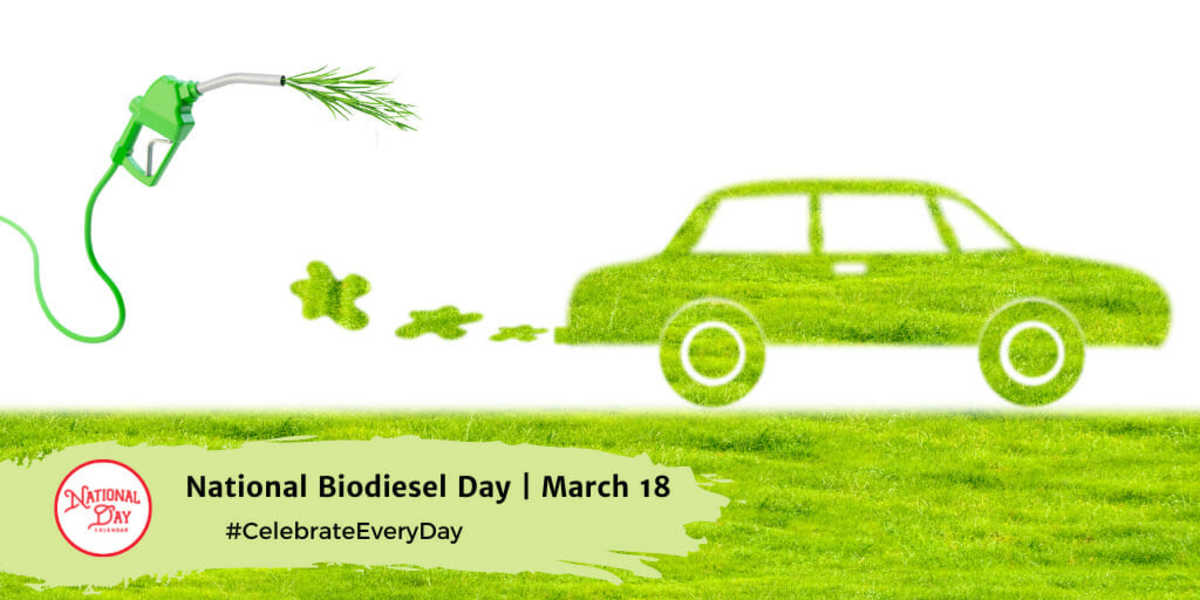 NATIONAL BIODIESEL DAY
Each year, National Biodiesel Day on March 18th commemorates the birthday of Rudolf Diesel and a few that continue to gain a growing interest across the country and around the world. Read more…
On Deck for March 19, 2023
National Days
NATIONAL CERTIFIED NURSES DAY
NATIONAL BACKYARD DAY
NATIONAL LET'S LAUGH DAY
NATIONAL CHOCOLATE CARAMEL DAY
NATIONAL POULTRY DAY
Recipe of the Day
Marinated Pork Chops
Prep: 5 minutes
Marinate: 1 hour
Cook: 20 minutes
Total Prep: 1 hour 25 minutes
Servings: 6
Ingredients:
6 1-inch thick pork chops
1/2 cup olive oil
4 cloves garlic, minced
zest of 1 lemon
juice of 1 lemon
1/4 cup balsamic vinegar
1/4 cup soy sauce
1/4 cup Worcestershire sauce
1 tablespoon Dijon mustard
1 teaspoon onion powder
1/2 teaspoon parsley flakes
1/2 teaspoon kosher salt
1/2 teaspoon freshly ground pepper
Instructions:
Mix all ingredients except the pork chops in a resealable container. Remove 1/4 cup of marinade to use as a basting sauce. Add pork chops and toss until thoroughly coated. Seal the container and chill for at least 1 hour or overnight.
Grill pork chops over medium-high heat, 8 minutes per side. Baste with reserve marinade while grilling.
March 18th Celebrated History
1850
Henry Wells, John Butterfield, and William Fargo found the joint-stock corporation American Express.
1892
Lord Stanley of Preston, Governor-General of Canada, donates the cup as the award for the best hockey team in Canada creating the Stanley Cup. It was first awarded to Montreal Amateur Athletic Association in 1893.
1965
Russian Cosmonaut Aleksei Leonov leaves the spacecraft Voskhod 2, taking the first space walk.
1972
Paul Simon's singles "Mother and Child Reunion" and "Me and Julio Down by the School Yard" launch his self-titled debut album to the top of the UK charts.
March 18th Celebrated Birthdays
Grover Cleveland – 1837
Grover Cleveland first served as president in 1885. Serving as the 22nd and the 24th President of the United States, Cleveland's terms as president were highlight by several points of interest. He is the only president to serve two non-consecutive terms. Benjamin Harrison served as the 23rd president. During his first term, he became the first and only president to marry in the White House. The marriage raised quite a stir, too. His bride, Frances Folsom, became the youngest first lady at the age of 21. Cleveland comes in second place for the number of vetoes cast. During his tenure, he used his veto power 584 times. His social agendas were mixed. From the southern issues to immigration and suffrage, Cleveland often stood with his party but also changed his stance depending on the climate of the time.
Louis Bouché – 1896
The talented artist, Louis Bouché, was born to a French designer. Commissioned for numerous murals, his work can be seen at Eisenhower Presidential Museum, Robert F. Kennedy Department of Justice, and Ellenville, New York Post Office to name a few.
Ernest Gallo – 1909
Along with his brother Julio, Ernest Gallo started a winery in 1933. From Modesto, California, they created a brand that dominated the inexpensive wine market. Gallo gained a reputation as a savvy businessman with marketing know-how. Over the years, Gallo eventually branched into finer wines.
John Updike – 1932
One of the 20th century's most beloved Pulitzer Prize-winning authors, John Updike wrote about the human condition in a broad range of formats. He published more than 20 novels, including the Rabbit series, Witches of Eastwick, numerous short stories, poems, and essays. He was a frequent contributor to the New Yorker, a book and art critic.
Mike Rowe – 1962
Television host, narrator, and advocate for skilled trade training, Mike Rowe has made a name for himself stating things frankly and without apology. In 2017, he became the host of one of Facebook's first TV shows, Returning the Favor.
Bonnie Blair – 1964
In 1984, the American speed skater made her Olympic debut in the Sarajevo Winter Olympics. But it wasn't until the 1994 Olympics in Lillehammer that she brought home her first two of five gold medals. Blair would continue her success in 1992 and complete her medal collection in Calgary in 1988 bringing home her fifth gold and a bronze medal.
Queen Latifah – 1970
Born Dana Owens in Newark, New Jersey, the talented Queen Latifah hails as Hip-Hop's First Lady. Her long list of credits includes numerous acting and musical awards. For her 2002 role in Chicago as Matron "Mama" Morton, she was the first female hip-hop artist nominated for an Academy Award. In 2018, Queen Latifah tacked the role of executive producer on the set of MTV's Scream.
About National Day Calendar
National Day Calendar is the original and authoritative source for fun, unusual and unique National Days! Since our humble beginnings on National Popcorn Day in 2013, we have been tracking the National Days, National Weeks, National Months, and International Days. We became the first calendar of its kind to curate the days all in one place and tell their stories, too! Here at National Day Calendar, we are on a mission to Celebrate Every Day with you! And by you, we mean families, businesses, educators, and strangers we meet on the street. There's more than one day for everyone.
At National Day Calendar, we discovered the National Days have a way of inspiring us. We're honored to tell the stories behind the days and provide you with informational ways to incorporate the National Days into your business, family, schools, and home!