(Last Updated On: March 9, 2023)
MARCH 14, 2023 | NATIONAL PI DAY | NATIONAL POTATO CHIP DAY | NATIONAL WRITE DOWN YOUR STORY DAY | NATIONAL LEARN ABOUT BUTTERFLIES DAY | NATIONAL EQUAL PAY DAY | NATIONAL CHILDREN'S CRAFT DAY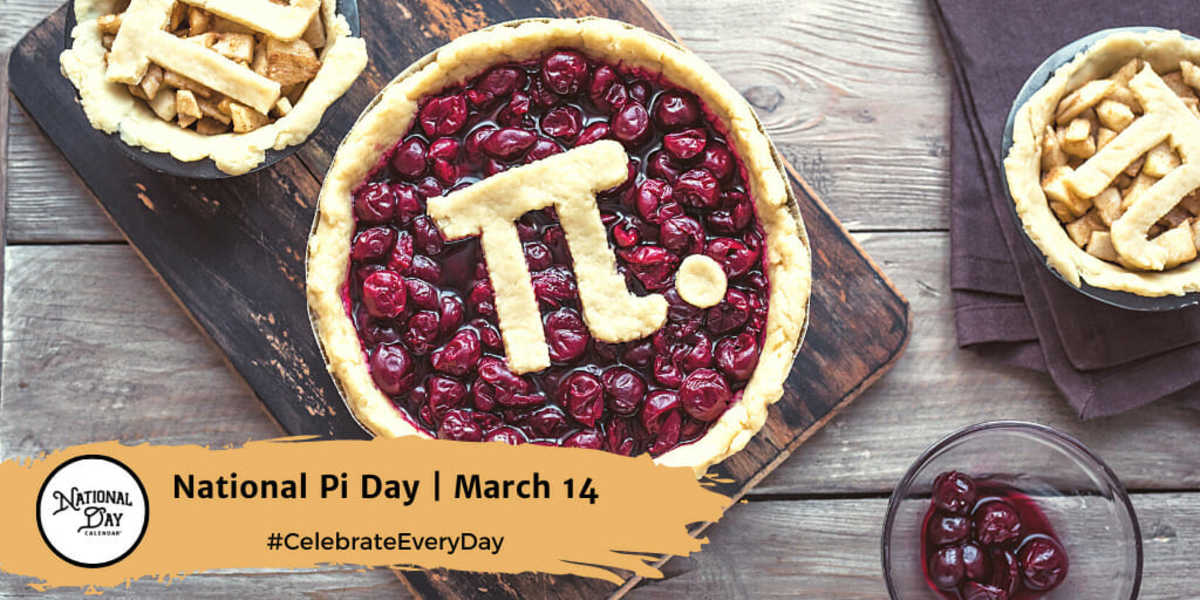 NATIONAL PI DAY
National Pi Day on March 14th recognizes the mathematical constant π. Also known as pi, the first three and most recognized digits are 3.14. The day is celebrated by pi enthusiasts and pie lovers alike! Read more…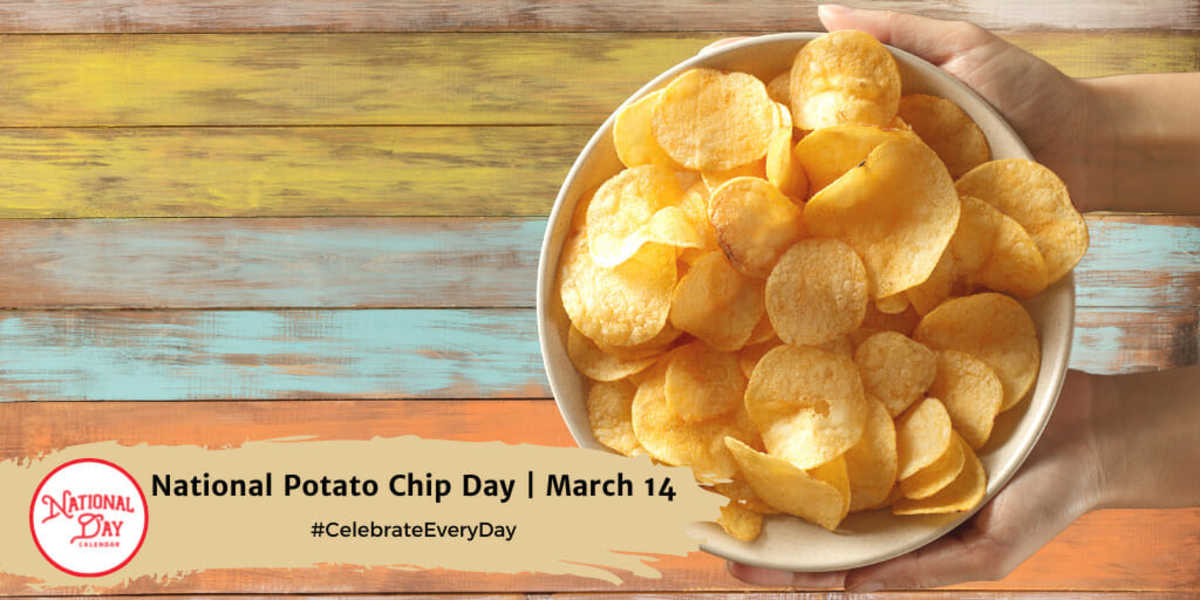 NATIONAL POTATO CHIP DAY
National Potato Chip Day on March 14th celebrates America's #1 snack food. Millions will enjoy their favorite chip this holiday. It's a good thing there are so many to choose from, too! Read more…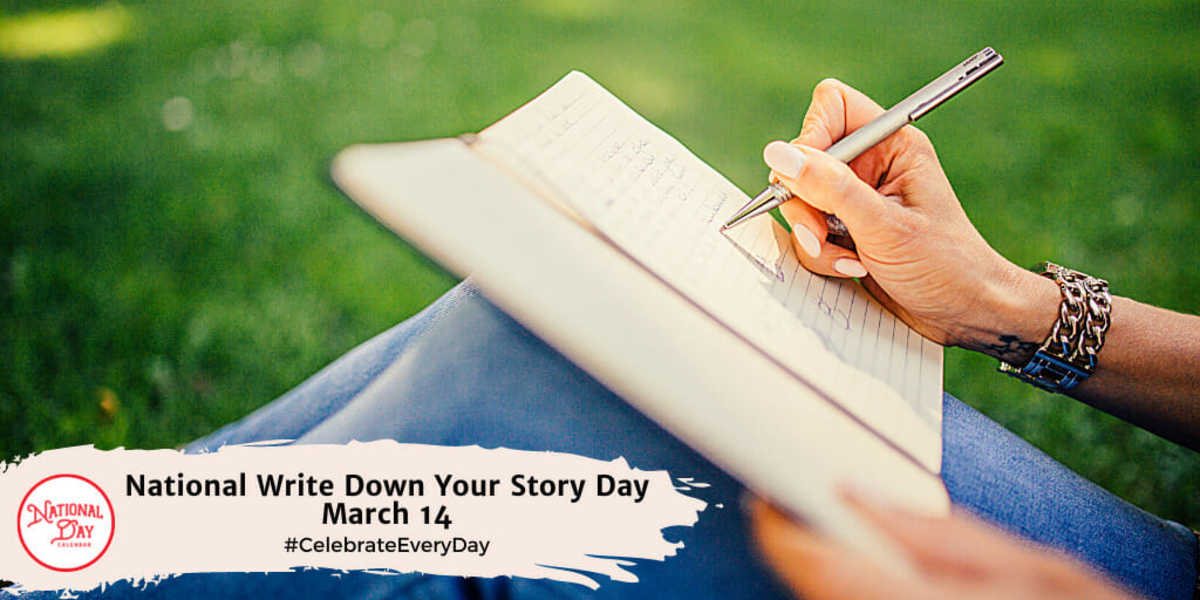 NATIONAL WRITE YOUR STORY DAY
Everyone has a story and on March 14th, National Write Your Story Day challenges you to tell your story in written form. Read more…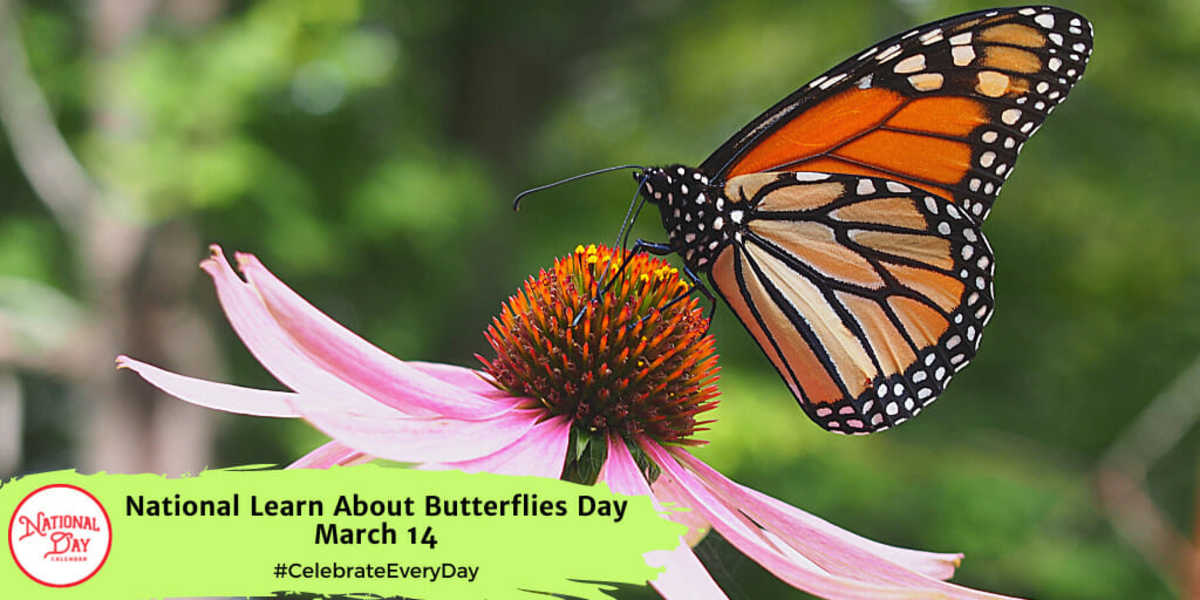 NATIONAL LEARN ABOUT BUTTERFLIES DAY
On March 14th, National Learn About Butterflies Day encourages us to look for a blur of color as butterflies begin migrating across the country. Each year the celebration brings with it an awareness of the varieties of butterflies and their importance to our survival. Spring and summer are just right around the corner, so it is an excellent time to take a few minutes and learn something new about butterflies and appreciate their beauty. Read more…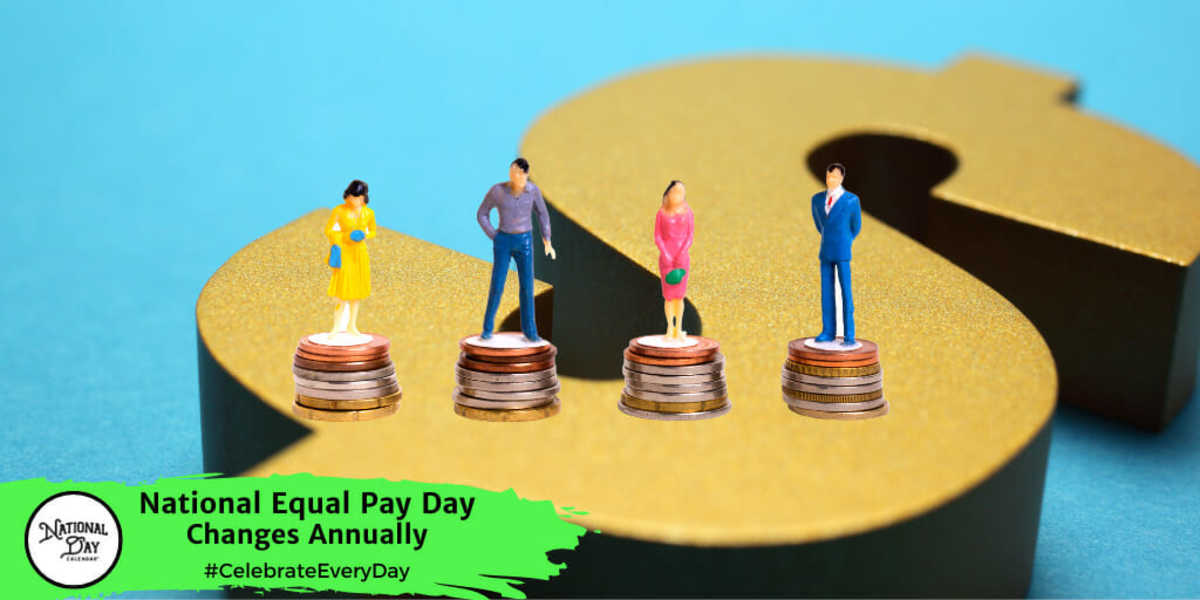 NATIONAL EQUAL PAY DAY
This year, National Equal Pay Day is on March 14. The day brings awareness to pay discrepancies between women and men for the same work. The day also represents how far into the year a woman works to earn as much as a man doing the same job. Read more…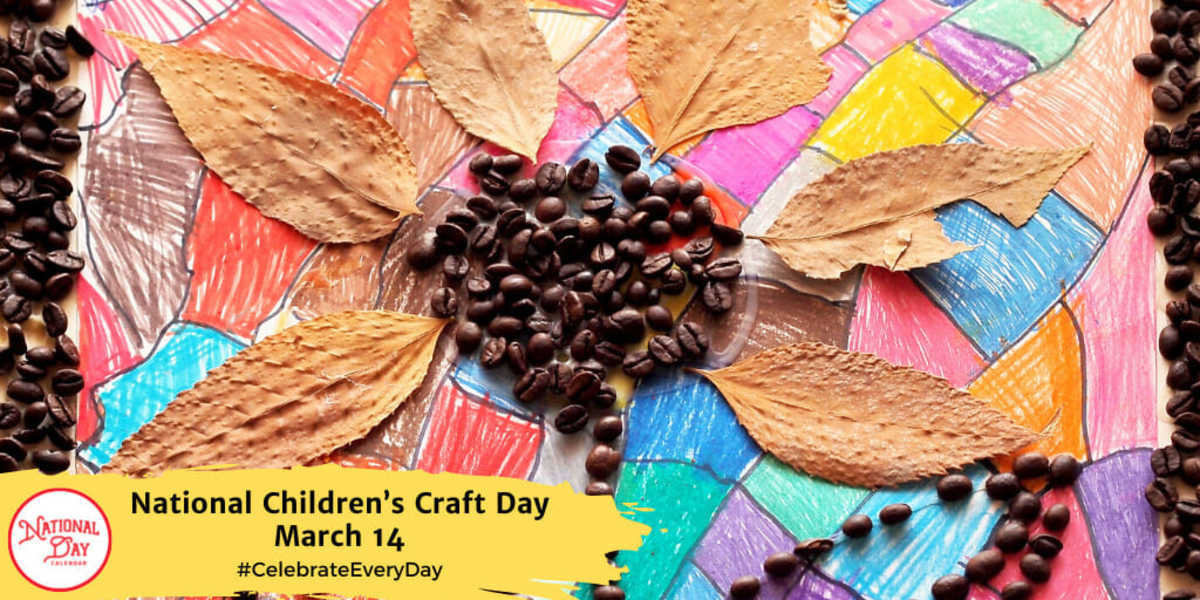 NATIONAL CHILDREN'S CRAFT DAY
Each year, National Children's Craft Day on March 14th unleashes a boost of creative energy right in the middle of National Craft Month. The day celebrates crafting with children. By opening children's eyes to the world of crafts, we spark their imagination, and from there, the possibilities are endless. Read more…
On Deck for March 15, 2023
National Days
NATIONAL SBDC DAY
EVERYTHING YOU THINK IS WRONG DAY
NATIONAL SHOE THE WORLD DAY
NATIONAL PEARS HELENE DAY
NATIONAL KANSAS DAY
Recipe of the Day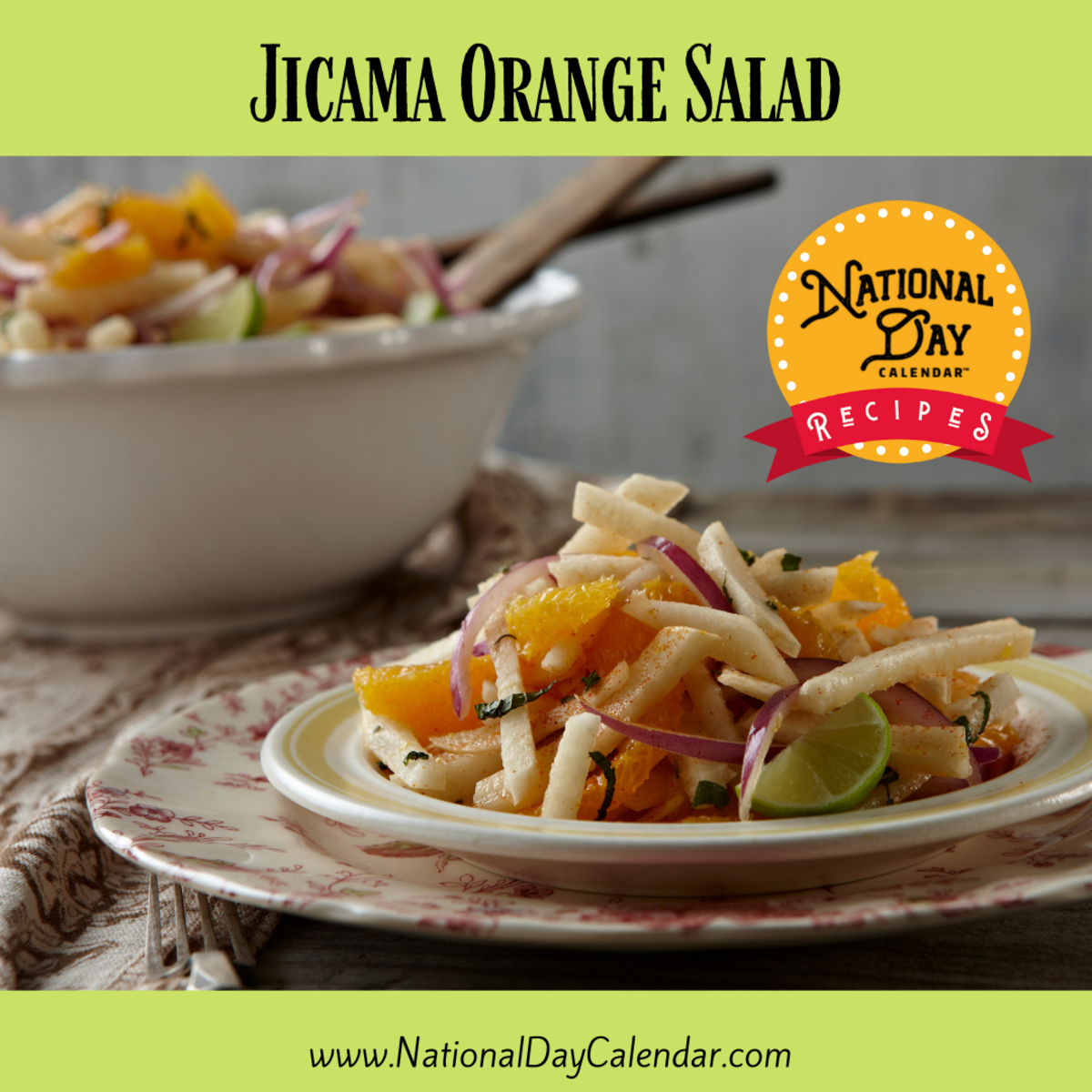 Jicama Orange Salad
Prep: 10 minutes
Cook: 0 minutes
Total Prep: 10 minutes
Servings: 4
Ingredients:
1 Large jicama, julienned
1/2 red onion, sliced
1 15-ounce can of mandarin oranges, drained
1/4 teaspoon paprika
1 tablespoon fresh cilantro, minced
Vinaigrette
1 lime
1/2 tablespoon Dijon mustard
1/2 tablespoon honey
1/2 cup olive oil
Salt to taste
Instructions:
Combine jicama, onion, oranges, paprika, and cilantro in a medium salad bowl.
In a small mixing bowl, add the zest and juice of one lime. Add honey, mustard, and olive oil. Add salt to taste. Mix well.
Toss salad with lime vinaigrette and serve.
March 14th Celebrated History
1899
The United States Patent Office issues patent no. 621,195 to Count Ferdinand von Zeppelin for his invention of a "Navigable Balloon" which was also known as the Zeppelin.
1903
President Theodore Roosevelt signs an executive order creating the first national wildlife refuge at Pelican Island, Florida. During his presidency he would establish a total of 55 national wildlife refuges, preserving habitats and a network of ecosystems.
1923
Following the passage of the 16th Amendment, President Warren G. Harding becomes the first U.S. president to pay income tax. When a bill was introduced by the house in 1921 that would exempt the vice president and president from paying income tax, the President-elect expressed disapproval of the measure.
1927
The American Society of Civil Engineers elects Elsie Eaves as an associate member. She is the first woman elected to the society.
1950
The FBI publishes its 10 Most Wanted Fugitives for the first time. At the top of the list was Thomas James Holden. He was arrested 18 months later. Number three on the list was William Raymond Nesbit. Police arrested him three days later in St. Paul, Minnesota. Of the ten, all but one were captured within two years. The remaining case was dismissed eight years after the list was published.
March 14th Celebrated Birthdays
Lucy Beaman Hobbs Taylor – 1833
The American school teacher became the first woman to earn her Doctor of Dental Surgery degree. In 1866, she graduated from the Ohio College of Dental Surgery.
Albert Einstein – 1879
In 1921, the German-born physicist won the Nobel Prize for Physics. He developed the general theory of relativity and had a profound impact on 20th-century physics and scientific theory.
Sylvia Beach – 1887
The American bookseller and publisher is best-known for opening Shakespeare and Company in Paris in 1919. The bookseller attracted some of the 20th century's most influential and respected writers including Ernest Hemingway, James Joyce, Gertrude Stein, Ezra Pound, and Janet Flanner. In her memoir using the name of her business as the title, she wrote about her experiences in Paris, including those of the authors.
Hank Ketcham – 1920
On March 12, 1950, the American cartoonist published the first syndicated Denis the Menace comic strip.
Quincy Jones – 1933
One of music's most esteemed legends, Quincy Jones began making music at a young age. By the 1960s he was earning Grammy nominations and in 1963 he won his first Grammy for Best Instrumental Arrangement for his jazz song "I Can't Stop Loving You." Only the British-Hungarian composer Georg Solti has more Grammys than Jones phenomenal 28.
Billy Crystal – 1948
The actor and comedian has been making us laugh for more than 40 years in movies like The Princess Bride, Monsters Inc., and Analyze This.
Simone Biles – 1997
In her first Olympics at Rio in 2016, Biles brought home four gold medals and one bronze. However, she was already a World Champion before she arrived in Rio. Since then, Biles has tallied up a combined total of 30 medals making her the most awarded gymnast in the United States and the third in the world.
About National Day Calendar
National Day Calendar is the original and authoritative source for fun, unusual and unique National Days! Since our humble beginnings on National Popcorn Day in 2013, we have been tracking the National Days, National Weeks, National Months, and International Days. We became the first calendar of its kind to curate the days all in one place and tell their stories, too! Here at National Day Calendar, we are on a mission to Celebrate Every Day with you! And by you, we mean families, businesses, educators, and strangers we meet on the street. There's more than one day for everyone.
At National Day Calendar, we discovered the National Days have a way of inspiring us. We're honored to tell the stories behind the days and provide you with informational ways to incorporate the National Days into your business, family, schools, and home!