(Last Updated On: March 8, 2023)
MARCH 13, 2023 | NATIONAL GOOD SAMARITAN DAY | NATIONAL NAPPING DAY | NATIONAL K9 VETERANS DAY | NATIONAL JEWEL DAY | NATIONAL OPEN AN UMBRELLA INDOORS DAY | NATIONAL COCONUT TORTE DAY | NATIONAL EARMUFF DAY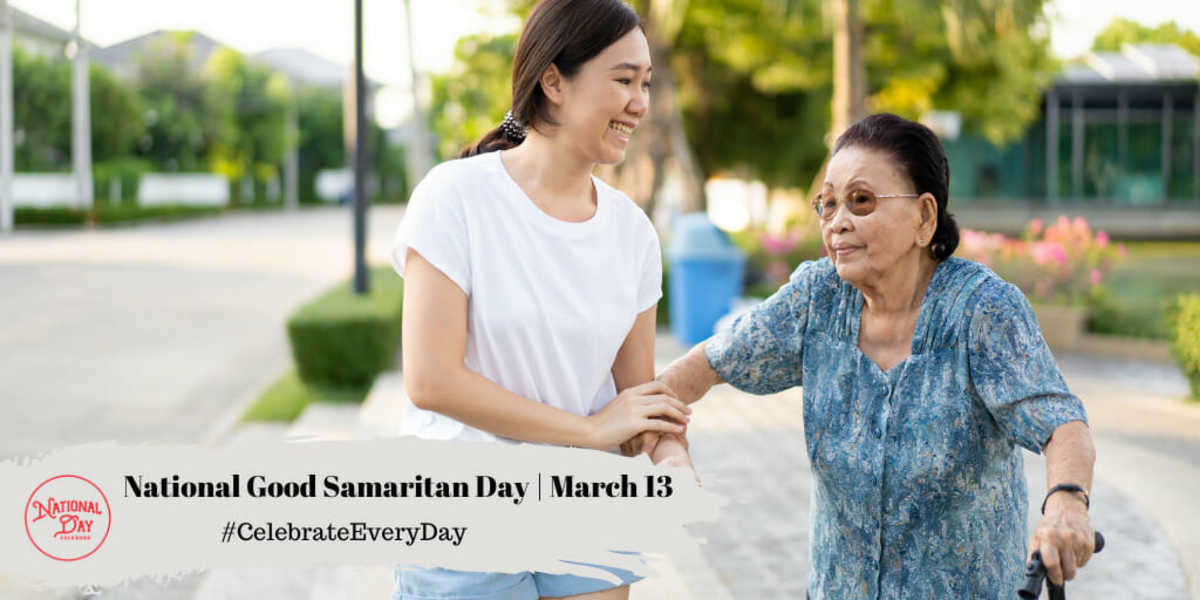 NATIONAL GOOD SAMARITAN DAY
National Good Samaritan Day on March 13th recognizes the unselfish actions of those who provide help when needed. The day is also known as Good Samaritan Involvement Day and celebrates kindness in all its forms. Read more…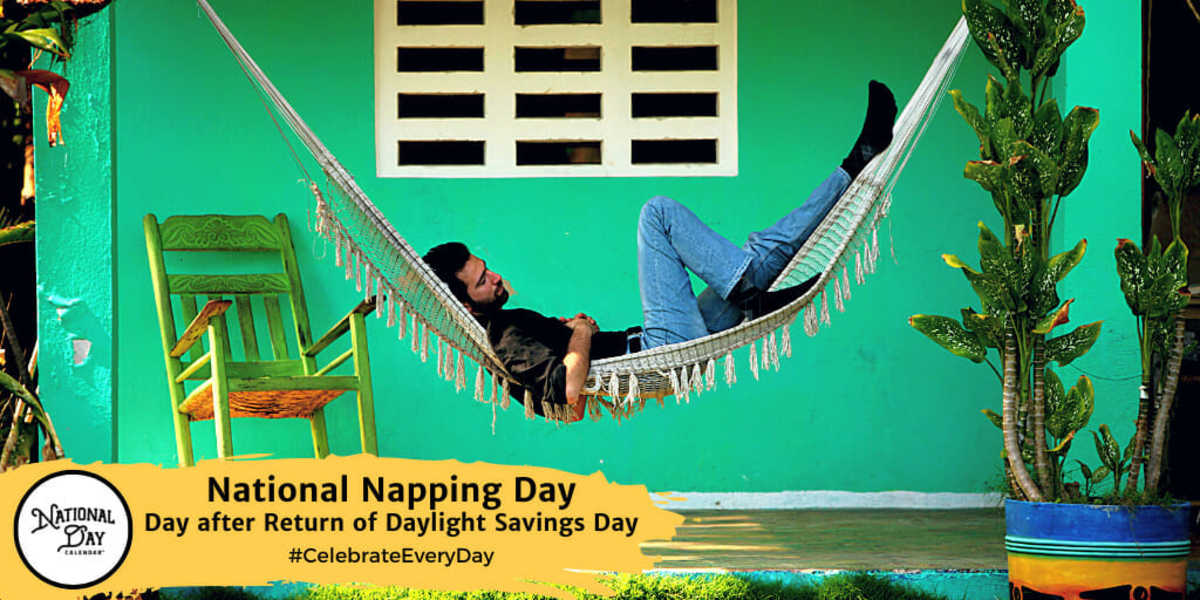 NATIONAL NAPPING DAY
Each year, National Napping Day recognizes our need the day following the return of daylight saving time. Not only does the observance encourage a nap, it reminds us that there's no shame in taking one either. While preparing for the time change can offset the shock to our internal clock, many other things in our life may not handle the change so well causing us to still lose sleep. Young children and pets do not adjust as easily and certain work schedules do not permit early adjustment, either. Read more…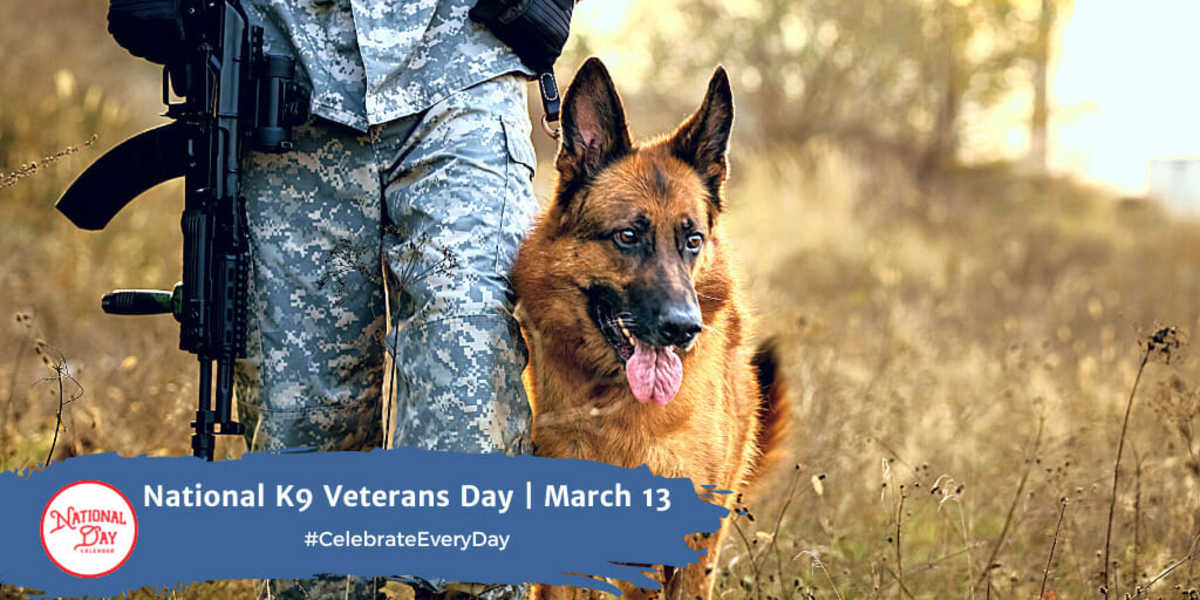 NATIONAL K9 VETERANS DAY
March 13th recognizes National K9 Veterans Day and the dedicated K9 units who've served since World War II. Read more…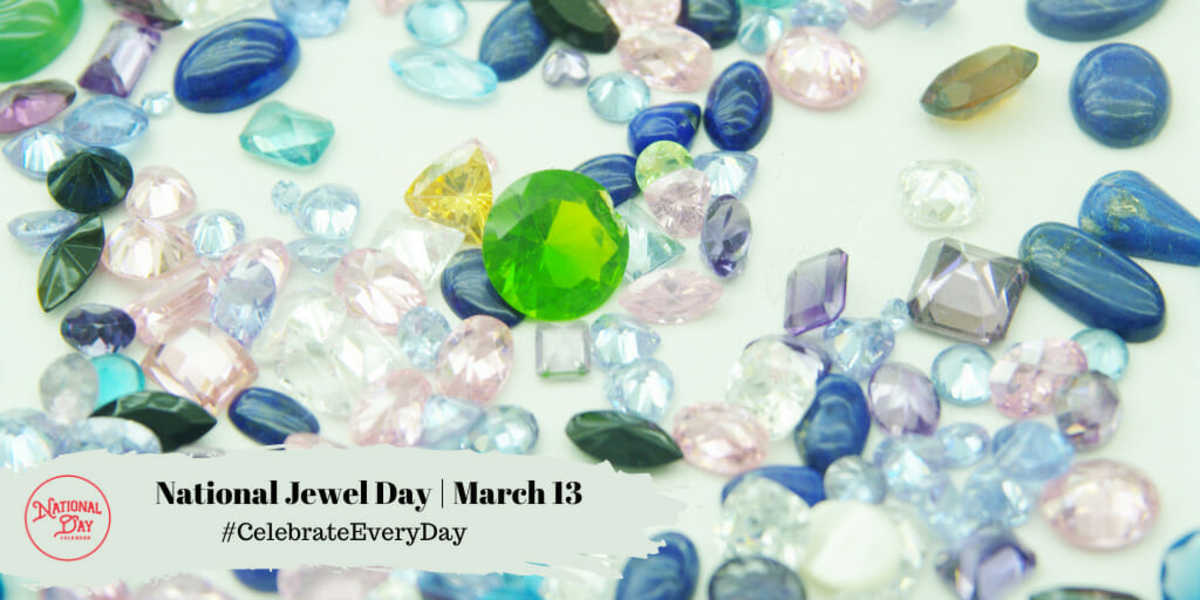 NATIONAL JEWEL DAY
National Jewel Day on March 13th recognizes the makers and the jewelers who create the special pieces that take our breath away. The day also recognizes the precious and semi-precious stones that go into beautiful pieces of jewelry. Each year, the day reminds us to wear those pieces and to appreciate the artisans who make them shine! Read more…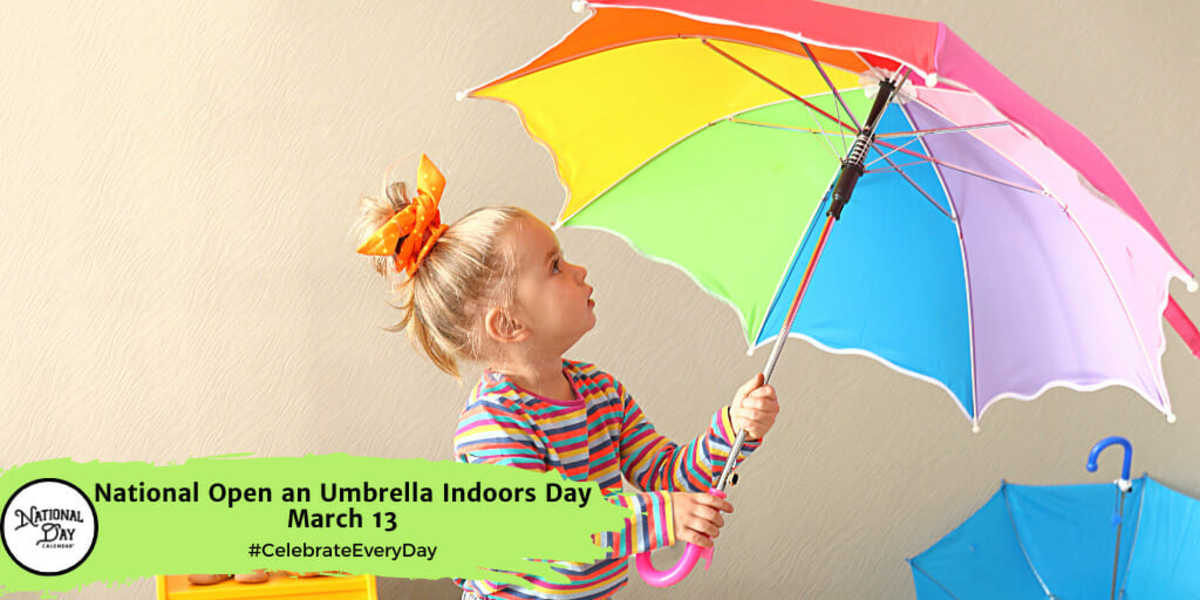 NATIONAL OPEN AN UMBRELLA INDOORS DAY
National Open an Umbrella Indoors Day on March 13th annually is a national science experiment of sorts. Open an umbrella indoors and pay attention to whether or not you suffer any bad luck. Read more…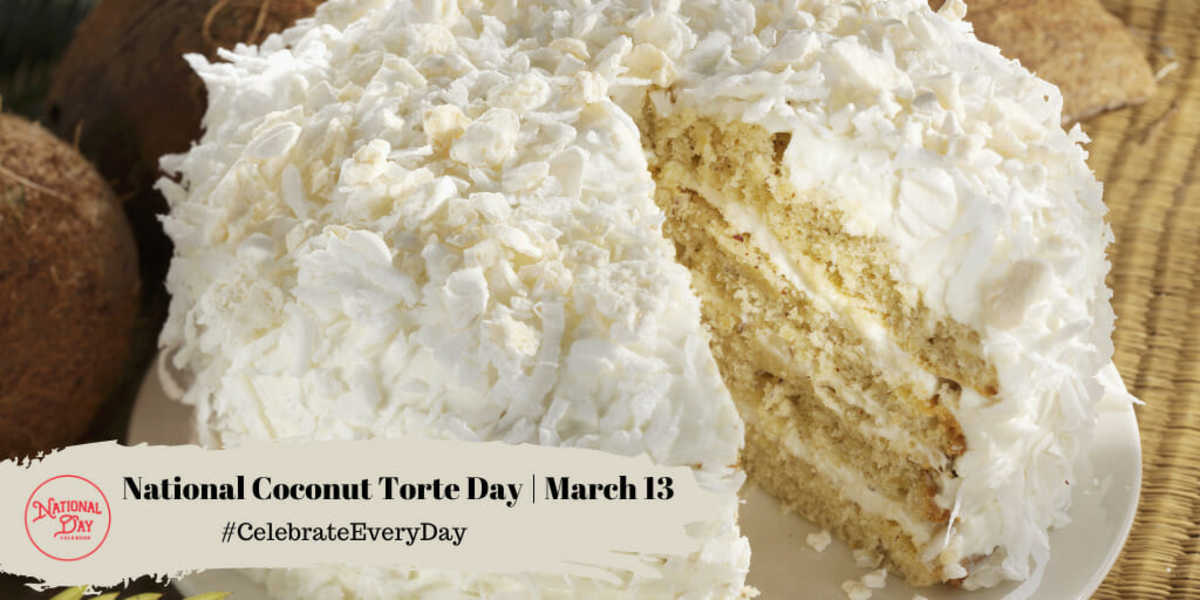 NATIONAL COCONUT TORTE DAY
National Coconut Torte Day on March 13th recognizes a rich dessert featuring the decadent flavor of coconut and decorated with it, too! Coconut lovers may enjoy this holiday savoring the delicious taste of this rich dessert. Read more…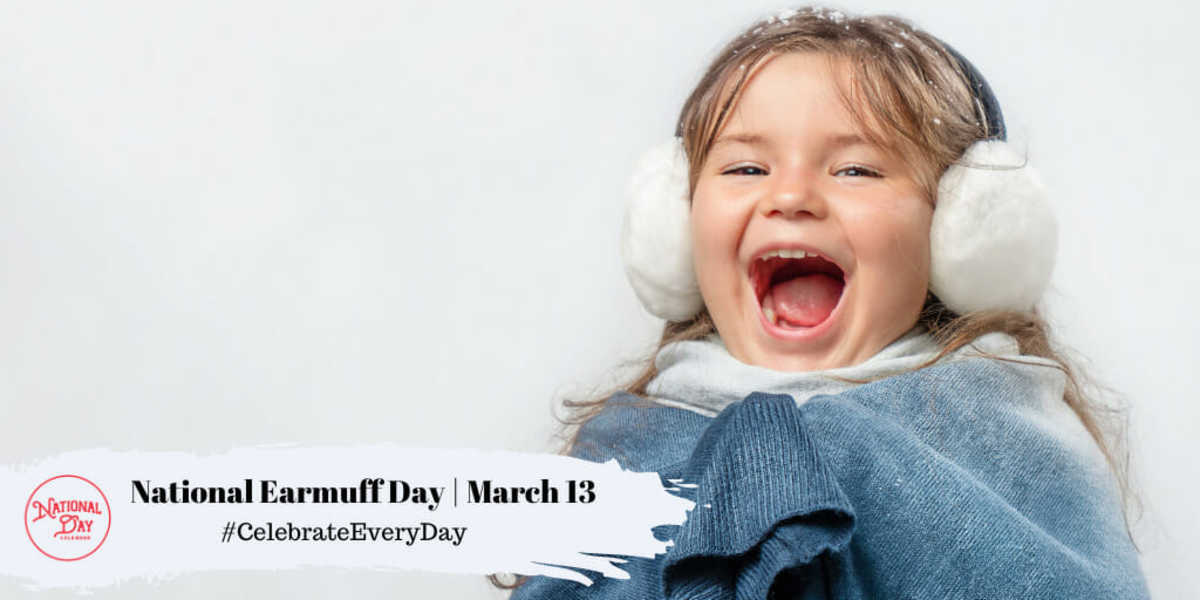 NATIONAL EARMUFF DAY
National Earmuff Day on March 13th recognizes the creation of the protection that keeps our ears warm. The annual celebration highlights the history of the fun and innovative invention each year. Read more…
On Deck for March 14, 2023
National Days
NATIONAL WRITE DOWN YOUR STORY DAY
NATIONAL PI DAY
NATIONAL POTATO CHIP DAY
NATIONAL CHILDREN'S CRAFT DAY
NATIONAL LEARN ABOUT BUTTERFLIES DAY
Recipe of the Day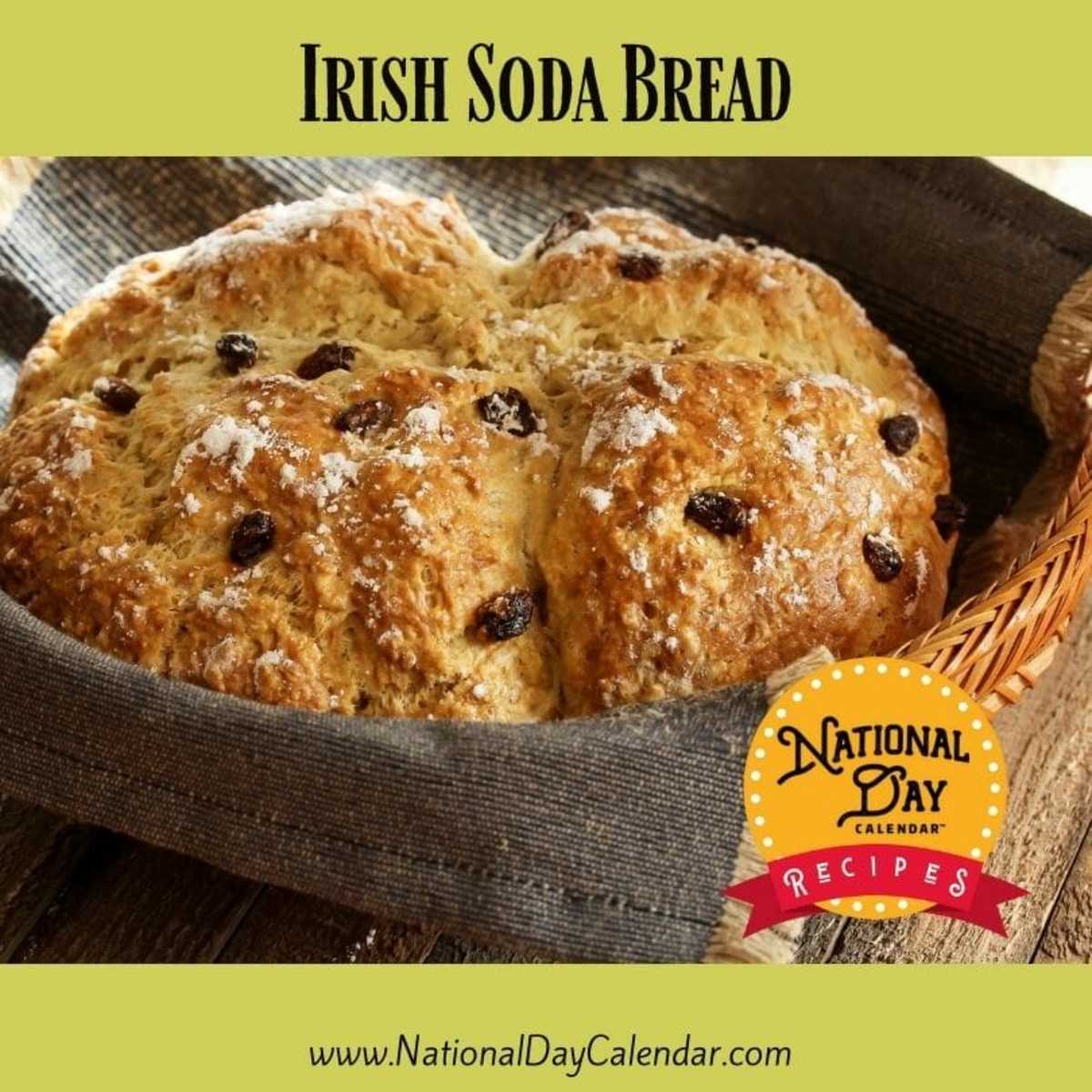 Irish Soda Bread
Prep: 10 minutes
Cook: 45 minutes
Total Prep: 55 minutes
Servings: 12
Ingredients:
4 cups all-purpose flour
1/4 cup sugar
1 1/2 teaspoon baking soda
2 teaspoons baking powder
1/2 teaspoon salt
6 tablespoons shortening
1/2 cup raisins
1 tablespoon caraway seed
1 1/4 cups buttermilk
1 egg, beaten
2 tablespoons butter, melted
Cinnamon
Sugar
Instructions:
Heat oven to 375F. Prepare a baking sheet, stone, or two cast iron skillets with a light coat of oil.
Combine flour, sugar, baking soda, baking powder, and salt in a large mixing bowl.
Cut in shortening and mix into a coarse crumble. Add raisins and caraway.
In a separate bowl, mix buttermilk and egg. Stir into the dough mixture.
On a lightly floured surface, kneed the dough for 5-6 minutes. Divide into two and place on prepared baking sheet. Shape into round loaves. Use a sharp knife to cut an X in the middle of each loaf. Brush melted butter over the top of each loaf and sprinkle with cinnamon and sugar.
Bake for 40-45 minutes or until golden brown.
March 13th Celebrated History
1877
Fifteen-year-old Chester Greenwood of Farmington, Maine received the first patent for earmuffs.
1944
The comedy duo Abbot and Costello copyright their baseball comedy routine "Who's on First."
1956
RCA Victor releases Elvis Presley's self-titled first album. The album included songs Blue Suede Shoes, Blue Moon, and I Got a Woman.
1969
Walt Disney releases The Love Bug nationwide. Starring Dean Jones, Michele Lee, David Tomlinson, and Buddy Hackett, the movie features a lovable and single-minded Volkswagen Beetle.
1978
CBS premiers The Incredible Hulk. Bill Bixby stars as David Banner.
March 13th Celebrated Birthdays
Abigail Fillmore – 1798
The fourteenth First Lady of the United States was the first of many teachers in the White House. When her husband Millard Fillmore took office after the death of President Zachary Taylor, First Lady Fillmore turned her attention to creating the first White House library.
Albert William Stevens – 1886
In the 1920s and 30s, the adventurous Army officer developed skills as a high-altitude pilot, balloonist, and photographer. Among his many accomplishments, he took the first photographs that showed the Earth's curvature and the Moon's shadow on the Earth's surface during an eclipse.
Janet Flanner – 1921
"I act as a sponge. I soak it up and squeeze it out in ink every two weeks." ~ Janet Flanner
For 50 years, the American journalist served as one of The New Yorker magazine's first writers. She began writing for the magazine under the pen name Genet as the magazine's Paris correspondent.
William H. Macy – 1950
The award-winning actor began his career in theatre. Today, Macy's performances on both the small and big screens fill quite an array of characters. While his most memorable may be Frank Gallagher in Shameless and Jerry Lundegaard in Fargo, his Boogie Nights, Magnolia, and State and Main roles are also worth noting.
About National Day Calendar
National Day Calendar is the original and authoritative source for fun, unusual and unique National Days! Since our humble beginnings on National Popcorn Day in 2013, we have been tracking the National Days, National Weeks, National Months, and International Days. We became the first calendar of its kind to curate the days all in one place and tell their stories, too! Here at National Day Calendar, we are on a mission to Celebrate Every Day with you! And by you, we mean families, businesses, educators, and strangers we meet on the street. There's more than one day for everyone.
At National Day Calendar, we discovered the National Days have a way of inspiring us. We're honored to tell the stories behind the days and provide you with informational ways to incorporate the National Days into your business, family, schools, and home!