(Last Updated On: March 6, 2023)
MARCH 10, 2023 | NATIONAL MARIO DAY | NATIONAL PACK YOUR LUNCH DAY | NATIONAL BLUEBERRY POPOVER DAY | INTERNATIONAL BAGPIPE DAY | NATIONAL WOMEN AND GIRLS HIV/AIDS AWARENESS DAY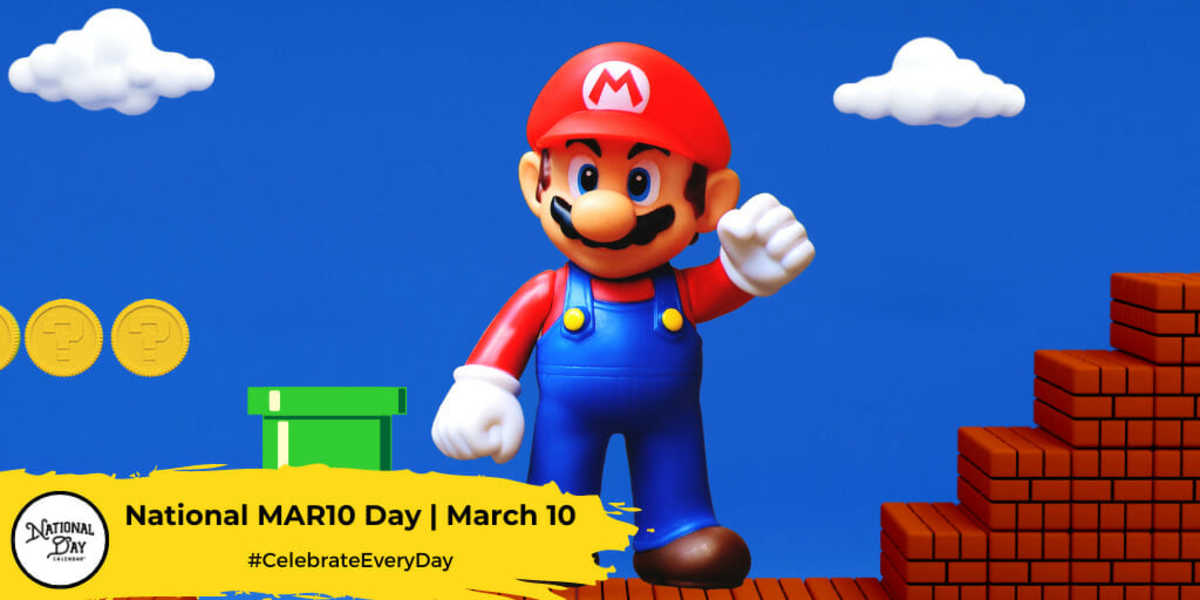 NATIONAL MARIO DAY
National Mario Day on Mar 10 recognizes an iconic character from a popular video game. The character, known today as Mario, first appeared in 1981 in a game called Donkey Kong made by Nintendo.  Read more…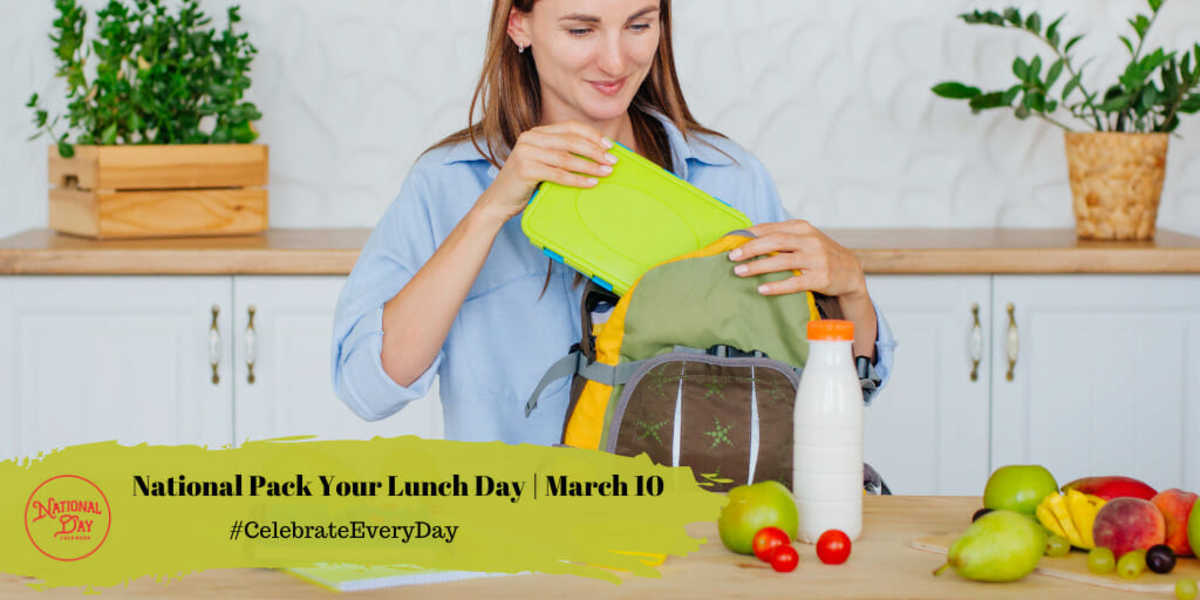 NATIONAL PACK YOUR LUNCH DAY
National Pack Your Lunch Day on March 10th encourages everyone across the country to take their lunch to work, school, or wherever they're spending the day. It's an opportunity to revitalize lunchtime with fresh and healthful meal choices. Read more…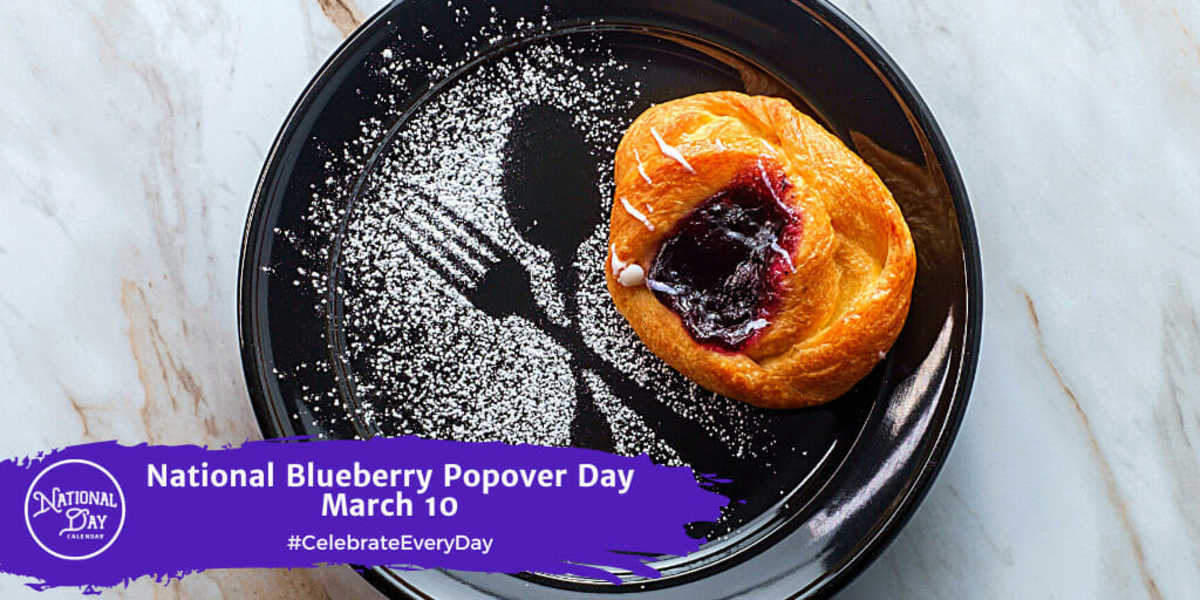 NATIONAL BLUEBERRY POPOVER DAY
What better way to start March 10th than with National Blueberry Popover Day? Popovers are airy rolls that puff up when baked, popping over the edge of the tin. They are light and crispy on the outside while the insides are warm and often hollow. They can be filled with custards, creams, and fruits for a sweet treat, especially blueberries. Read more…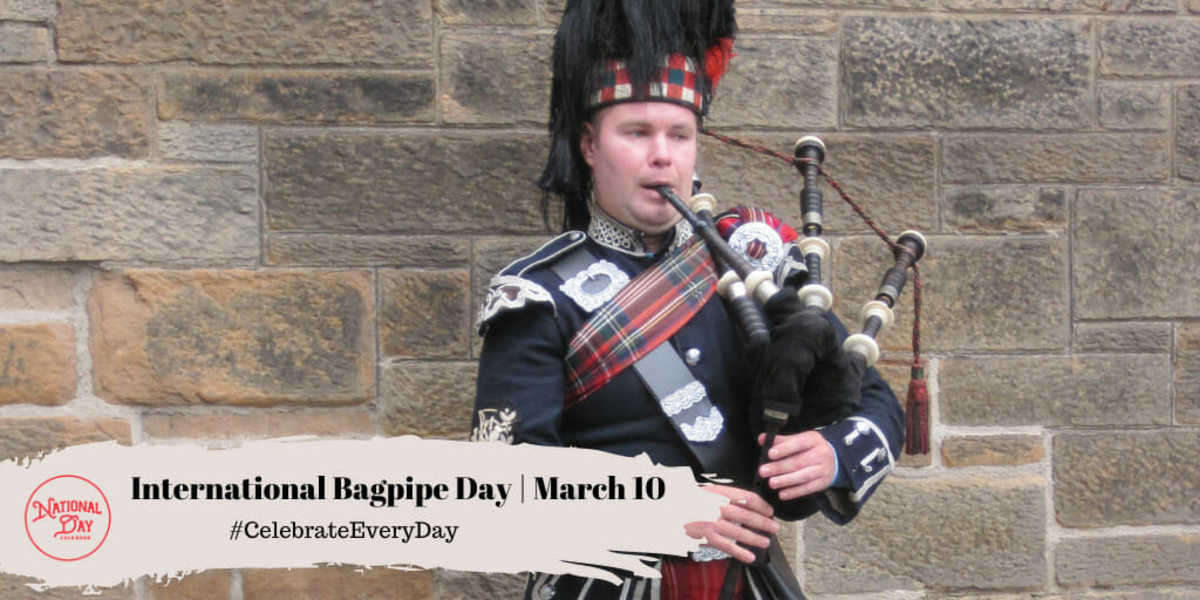 INTERNATIONAL BAGPIPE DAY
Every year on March 10th, International Bagpipe Day celebrates this unique instrument. The day also promotes the diversity of bagpipes to the general public. Read more…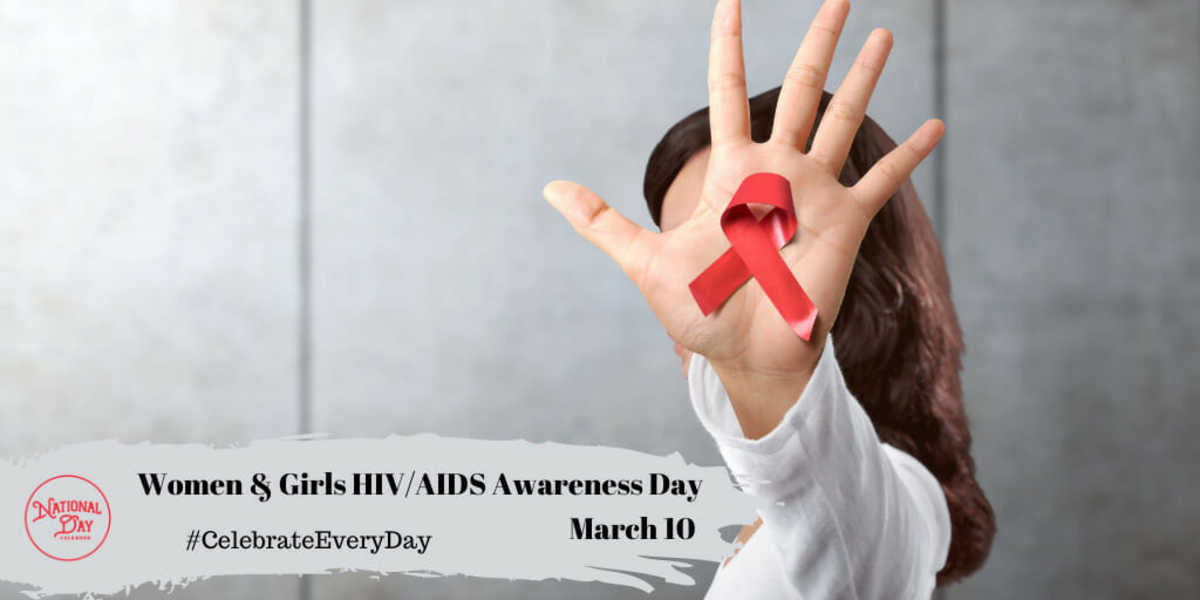 NATIONAL WOMEN AND GIRLS HIV/AIDS AWARENESS DAY
Observed annually on March 10th, National Women and Girls HIV/AIDS Awareness Day empowers people everywhere with knowledge and information regarding HIV/AIDS. It also focuses on the often-overlooked impact it has on women and girls. Read more…
On Deck for March 11, 2023
National Days
National 311 Day
National Funeral Director and Mortician Recognition Day 
National Johnny Appleseed Day
National Oatmeal Nut Waffles Day
National Promposal Day
National Worship of Tools Day
Recipe of the Day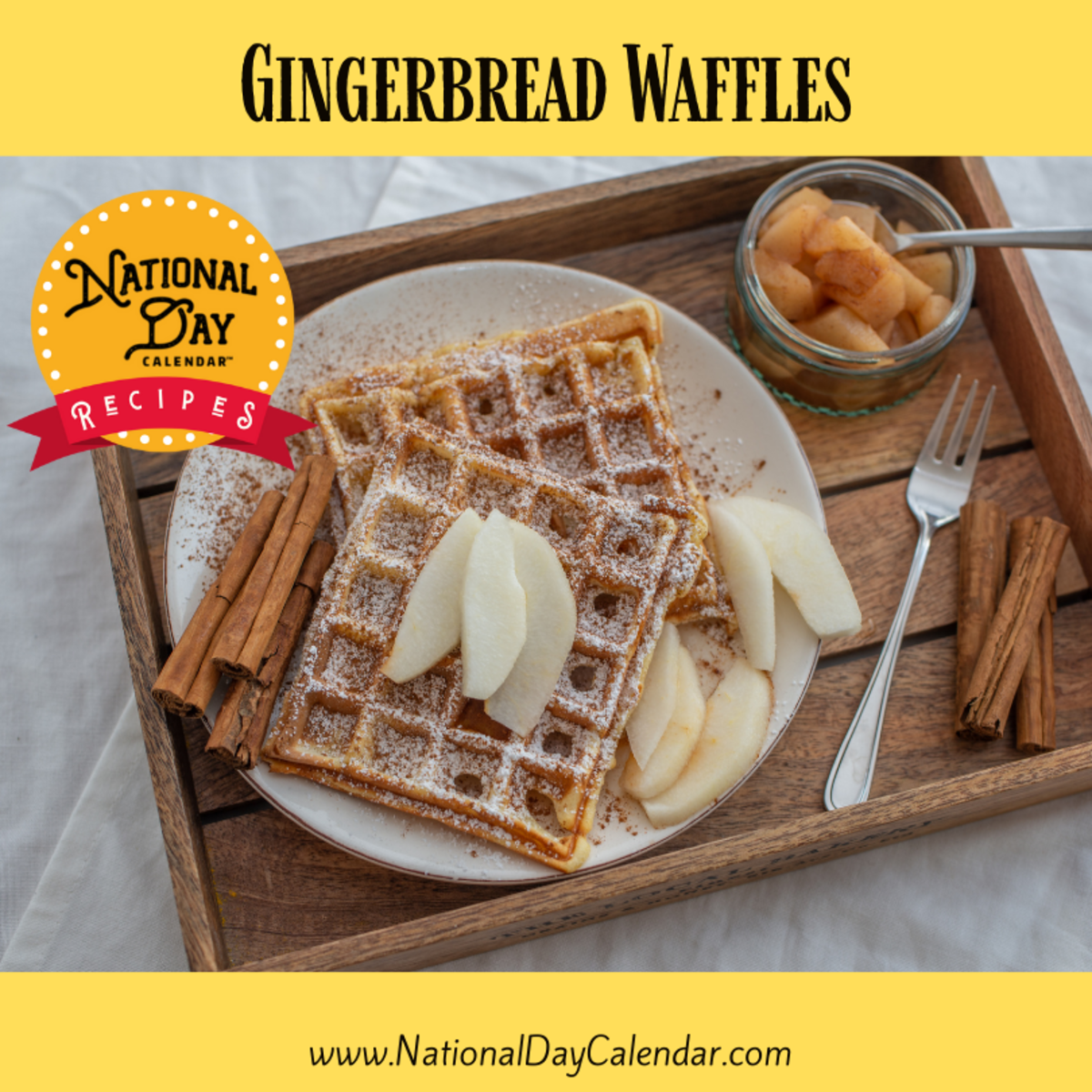 Gingerbread Waffles
Prep: 5 minutes
Cook: 20 minutes
Total Prep: 25 minutes
Servings: 6 waffles
Ingredients
2 cups flour
4 teaspoons baking powder
1/4 teaspoon salt
1 tablespoon ginger
1 teaspoon cinnamon
1/2 teaspoon allspice
2 eggs, beaten
4 tablespoons brown sugar
4 tablespoons molasses
1/2 teaspoon vanilla extract
1 3/4 cups milk
1/2 cup vegetable oil
Instructions
Turn on the waffle iron to heat. In a large bowl, mix dry ingredients. Stir in remaining ingredients and mix until batter is smooth and is an even color.
Spray the waffle iron with cooking spray or coat with vegetable oil. Pour batter onto hot iron and cook until golden.
March 10th Celebrated History
1876
The ringtone has changed tremendously since Alexander Graham Bell made the first successful telephone call. The greetings have, too. Bell connected to Thomas Watson, his assistant, and said, "Mr. Watson, come here; I want you." It's a good thing Watson didn't ignore his call.
1913
The civil rights activist, Harriet Tubman, dies of pneumonia. She had earned the nickname "Moses" for her role as a conductor on the Underground Railroad. During the American Civil War, Tubman volunteered as a cook and nurse but quickly became a scout and spy for the Union. In this role, she freed hundreds of more slaves. Upon her death was buried with military honors at Fort Hill Cemetery in Auburn.
1918
Warner Brothers enters the film industry with its first film Four Years in Germany.
1982
All nine planets aligned on the same side of the sun within 98 degrees. When celestial bodies align on the same path it's called a syzygy.
March 10th Celebrated Birthdays
Lillian Wald – 1867
Recognizing the need for improved living conditions and better health care in the Lower East Side neighborhood of New York, Lillian Wald founded the Henry Street Settlement in 1893. As a nurse, she dedicated her career to improving public health and providing social services.
Alfred Peet – 1920
Before there were gourmet coffee shops on every corner, there was Alfred Peet. He opened his first coffee store in 1966 in Berkeley, California. He thought Americans drank lousy coffee and set out to change that.
Chuck Norris – 1940
Chuck Norris doesn't #Celebrate Every Day. Every day celebrates Chuck Norris.
Laurel Blair Salton Clark – 1961
Space Shuttle Columbia mission specialist and NASA astronaut, medical Dr. Laurel Blair Clark was one of seven who died aboard the flight on February 1, 2003.
Shannon Miller – 1977
Gymnast Shannon Miller is a 7-time Olympic medal winner. She competed at the 1992 Barcelona Games and the 1996 Atlanta Games bringing home a total of two gold, two silver, and three bronze medals.
About National Day Calendar
National Day Calendar is the original and authoritative source for fun, unusual and unique National Days! Since our humble beginnings on National Popcorn Day in 2013, we have been tracking the National Days, National Weeks, National Months, and International Days. We became the first calendar of its kind to curate the days all in one place and tell their stories, too! Here at National Day Calendar, we are on a mission to Celebrate Every Day with you! And by you, we mean families, businesses, educators, and strangers we meet on the street. There's more than one day for everyone.
At National Day Calendar, we discovered the National Days have a way of inspiring us. We're honored to tell the stories behind the days and provide you with informational ways to incorporate the National Days into your business, family, schools, and home!