Looking Back
June 30, 2021 - SOCIAL MEDIA DAY – NATIONAL METEOR WATCH DAY – NATIONAL PARCHMENT DAY - NATIONAL OOTD DAY
JUNE 30, 2021 | SOCIAL MEDIA DAY | NATIONAL METEOR WATCH DAY | NATIONAL PARCHMENT DAY | NATIONAL OOTD DAY
If one picture is worth a thousand words, how many is one meme worth?
SOCIAL MEDIA DAY
Social Media Day is observed annually on June 30th. In its short life, social media has redefined how people interact, communicate, and share with family, friends, and the world.
With the launch of Friendster in 2002 and MySpace in 2003, social media became mainstream. Then 2004 brought the founding of the king of social media, Facebook. Twitter encouraged us to be succinct by posting our thoughts with fewer than 140 characters. When we express ourselves better through imagery, Instagram, and Flickr offer all the sharing we can handle. And speaking of video, YouTube is the social place for everything from how-to to pop culture to what not to do with your fireworks on the 4th of July.
Social media makes it possible to stay connected and informed about those important people in our lives. Reconnecting with classmates, past work associates, and more is also a valuable part of social media. It has also made it possible to connect with ancestors and find relatives you never even knew existed. Yes, the family tree has become a social media platform as well. MyHeritage.com, Ancestry.com, and many others all supply a social platform where distant family members potentially meet and build their family trees.
DID SOMEONE SAY FOOD
The Internet has long loved food, and social media is no different. Pinterest, Tumblr, and WordPress share and socialize about the latest accessible and exciting food trends. This may be the most addicting part of social media. One moment a picture of a decadent, perfectly golden roast duck comes across your news feed. In an instant, the complete video detailing how to execute this delicacy in 17 easy steps is provided for you. One tweet later and you are off to the butcher. In a Snapchat -Instagram -Tumblr hour, you destroy your kitchen and end up with a Pinterest board titled "They Lied."
HOW TO OBSERVE #SocialMediaDay
Post something on your favorite social media platform. Find a social media meetup in your area. Share your favorite meme or connect with someone you've not spoken to in ages. You can also discover new apps to satisfy your social media lifestyle. Check these out:
Periscope
Signal
Valence
Elpha
Yubo
23snaps
ReverbNation
Use #SocialMediaDay when posting to share your favorites and remind others to celebrate.
SOCIAL MEDIA DAY HISTORY
Social Media Day was founded in 2010 by Mashable.
NATIONAL METEOR WATCH DAY
On June 30th, National Meteor Watch Day encourages us to look to the stars to witness one of the night sky's most thrilling sights. Also known as National Meteor Day, on a cloudless night, people turn their eyes to the heavens in hopes of spotting the glow of a falling star.
Daily millions of meteors enter the Earth's atmosphere.
National Meteor Watch Day – A Learning Opportunity
When space debris, such as pieces of rock, enter the Earth's atmosphere the friction causes the surrounding air to become scorching hot. This "shooting star" streaking through the sky surrounded by flaming hot air is a meteor.
The majority of the meteoroids that cause meteors are only the size of a pebble.
Meteors sometimes occur in showers. It's an excellent time to plan for a meteor-watching party. Whether we catch a few stray falling stars or witness an entire meteor shower, this day calls for an evening with friends and family under the stars. Identify the constellations while waiting to make a wish or two. Sounds like a romantic night, as well.
Meteor, Meteoroid and Meteor Showers
In the Northern Hemisphere, one of the most active meteor showers is the Perseids. Named after the constellation Perseus where the majority of the activity takes place, particles released by the comet 109P/Swift-Tuttle cause the meteors to shower down onto Earth. One of the most impressive meteor showers in the Northern Hemisphere, the Perseids put on dazzling displays. Some years, on a clear night with a new moon, skywatchers view more than one meteor per minute! The Perseids are active from mid-July to late August.
We usually observe meteors at night, and they are visible when they are about 34 to 70 miles above the Earth. When they come within 31-51 miles of the Earth, they often disintegrate. Their glow time is usually about a second.
Despite the large number of meteors we see, a small percent of meteoroids hit the Earth's atmosphere and then skip back into space.
Chemical Colors
The chemical composition and the speed of the meteoroid will cause different hues to the light. Possible colors and elements producing them include:
Orange/yellow (sodium)

Yellow (iron)

Blue/green (copper)

Purple (potassium)

Red (silicate)
A list of meteor shower dates, as well as a guide to successful watching, can be found on the EarthSky website.
HOW TO OBSERVE #NationalMeteorWatchDay
Plan your night with these 9 Steps to Great Night Sky Viewing. Gather some friends together, a blanket, and find a place far from the city lights on a cloudless night. Use #NationalMeteorWatchDay to share on social media.
Educators and families, check out the National Day Calendar Classroom for more ways to Celebrate Every Day!
HISTORY OF NATIONAL METEOR WATCH DAY
Within our research, we were unable to identify the creator of National Meteor Watch Day.

NATIONAL PARCHMENT DAY
At the end of June each year, National Parchment Day brings innovation and convenience to the kitchen.
While adding convenience, parchment also infuses flavor, locks in moisture, and preserves vital nutrients. It has also long been a part of the traditional French kitchen. Ever versatile, parchment easily transitions from skillet to oven and from the grill to the table. Its ability to be elegant and useful makes it one of the more effective tools in the kitchen.
en Papillote
en papillote: a cooking style where the food is wrapped in paper
Cooking en papillote enhances natural flavors without synthetic sprays and high-fat oils. Culinary parchment also simplifies preparation and clean-up and is a much healthier and environmentally friendlier alternative to traditional cooking techniques. For centuries, the French have cooked with parchment using the en papillote technique, perfecting taste and texture along the way. As a result, parchment has long served as their secret to preparing wholesome, healthy meals.
With all these added benefits, how could you ignore what parchment brings to the kitchen and the table? And let's not forget the variety of parchment products that make composing delicious meals in the home kitchen a culinary success.
HOW TO OBSERVE #NationalParchmentDay
Join the National Parchment Day celebration! Turn your kitchen into a parchment test kitchen.
If you've never cooked with parchment, we also have 13 Ways to Celebrate with Parchment in Your Kitchen to get you started. Then, share your delicious results by using #NationalParchmentDay on social media.
NATIONAL PARCHMENT DAY HISTORY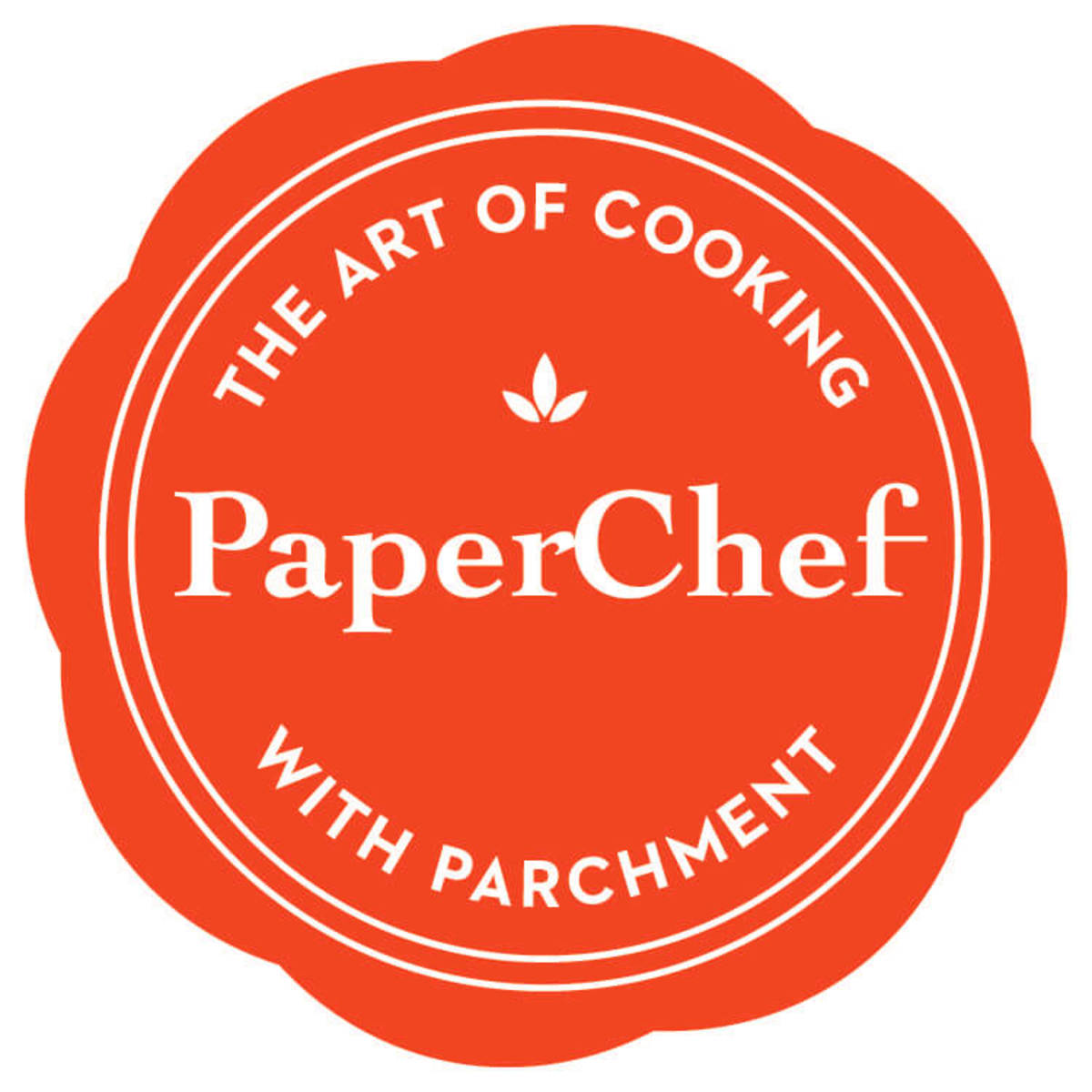 PaperChef founded National Parchment Day in 2016. With local food movements on the rise, PaperChef is encouraging all culinary enthusiasts – from professional chefs to home cooks – to explore foods that mirror the "farm to fork movement." The movement offers North Americans viable alternatives to their popular but non-compostable and non-recyclable counterparts, refusing to compromise on quality and integrity by manufacturing items that won't live in landfills for centuries.
On June 20, 2016, the Registrar at National Day Calendar proclaimed the day to be observed on the last Wednesday in June, annually.

NATIONAL OOTD DAY
On June 30th, National OOTD Day gives us an opportunity to express ourselves and document our personal style by sharing our Outfit Of The Day.
Fashion and self-expression both play a role in self-confidence. On June 30th, take a few extra minutes getting ready, select the perfect outfit that reflects your outstanding style, and put on the perfect smile before taking a selfie. Then let the world know just how much better your day is going to be when you have your OOTD!
HOW TO OBSERVE #NationalOOTDDay
When planning your wardrobe for the week, be sure to include National OOTD Day, too! While shopping isn't required, it also isn't frowned upon either. That means you can shop your closet, your friend's closet, or take a little shopping spree to celebrate the day, too. Either way, flex your fashion sense, your personality and have fun with the day. There is no pressure to be perfect – just be you. Follow these great tips to celebrate:
Create a uniform accentuating your favorite features to develop your personal style.
This will become your go-to style.
Add accessories, different colors, and textures.
Snap a selfie and be sure to smile!
"When you have a great outfit on, your day is that much better, and in my opinion, you should honor that feeling with an OOTD! So, if you're feeling your look, post that OOTD and celebrate what makes you feel good about yourself."
Use #nationalootdday to share your OOTD on social media.
NATIONAL OOTD DAY HISTORY
The Registrar at National Day Calendar proclaimed National OOTD Day to be observed annually in 2018.
June 30th Celebrated (and Not So Celebrated) History
1922
Legendary fiddler, Alexander (Eck) Robertson joined Henry C. Gilliland to record the first commercial country music recordings. They recorded the instrumental songs "Arkansas Traveler" and "Turkey in the Straw."
1936
Published by Macmillan Inc., Margaret Mitchell's epic novel Gone with the Wind goes on sale.
1972
Scientists make the first leap second adjustment to the atomic clock.
2019
President Donald Trump became the first sitting president to visit North Korea.
Recipe of the Day
Peach Ice Cream
Prep: 30 minutes
Cook: 15 minutes
Total Prep: 45 minutes
Serves 4
Ingredients:
4 large, soft, ripe peaches; peeled and cut into chunks
1/4 cup water
1/4 cup peach juice
2/3 cup white sugar
1 cup whipping cream
1/2 cup sour cream
1/2 teaspoon vanilla
1/4 teaspoon lemon juice
Instructions:
Place peaches, water and juice in a medium saucepan over medium heat.
Cook covered until peaches are soft, stirring occasionally.
Transfer peaches and sauce to a non-reactive mixing bowl.
Mix in sugar and allow to cool to room temperature.
Add remaining ingredients.
Puree in blender or food processor until smooth.
Chill until cold.
Churn in ice cream maker following the manufacturer's instructions.
June 30th Celebrated (and Not So Celebrated) Birthdays
Elizabeth Timothy – 1702
The colonial immigrant became the first female newspaper editor and publisher in America. After the death of her father, Timothy assumed his role in printing the South Carolina Gazette under contract with Benjamin Franklin.
Lena Horne – 1917
The award-winning singer, dancer and actress performed for audiences on stage and screen for more than 70 years.
Mike Tyson – 1966
Out of 58 fights, the American heavyweight boxer won 50. Of those, 44 were knockouts, earning him the nickname Iron Mike.
Michael Phelps – 1985
In 2008, the U.S. Olympic swimmer won his 11th career gold medal. Four years later at the London Summer Olympics, Phelps garnered a record of 8 medals. Over the course of his Olympic career, Phelps earned a whopping 28 medals.
About National Day Calendar
National Day Calendar® is the authoritative source for fun, unusual and unique National Days! Since our humble beginnings on National Popcorn Day in 2013, we now track nearly 1,500 National Days, National Weeks and National Months. In addition, our research team continues to uncover the origins of existing National Days as well as discover new, exciting days for everyone to celebrate.

There's a celebration for everyone. While National Road Trip Day satisfies the itch to wander, many pet days let us share our love of animals. National 3-D Day and National Astronaut Day honor the advancement of technology, too. Every food day you can imagine (National Avocado Day, for example), will keep you celebrating, also!
Be sure to stay in the know by signing up for our e-mail updates. Also, follow us on Facebook, Twitter, and Instagram.
Our Ambassador Program is another way #CelebrateEveryDay®! Whether you become an ambassador or follow one of the savvy ambassadors, their fun videos and posts will keep you prepared for every holiday.