Looking Back
June 28, 2022 - NATIONAL PAUL BUNYAN DAY – NATIONAL LOGISTICS DAY – NATIONAL INSURANCE AWARENESS DAY – NATIONAL ALASKA DAY
JUNE 28, 2022 | NATIONAL PAUL BUNYAN DAY | NATIONAL LOGISTICS DAY | NATIONAL INSURANCE AWARENESS DAY | NATIONAL ALASKA DAY
NATIONAL PAUL BUNYAN DAY | JUNE 28
On June 28th, we remember fondly the tales of the big blue ox and a mighty lumberjack. It is National Paul Bunyan Day! Read more…
NATIONAL LOGISTICS DAY | JUNE 28
Annually, National Logistics Day™ on June 28th promotes appreciation for the important role the logistics industry plays in both our national and global economies! Read more…
NATIONAL INSURANCE AWARENESS DAY | JUNE 28
On June 28th each year, National Insurance Awareness Day encourages us to review our insurance policies. Read more…
NATIONAL ALASKA DAY | JUNE 28
On June 28th, National Alaska Day recognizes the largest state to join the union and the Nation's Last Frontier. Read more…
On Deck for June 29, 2022
National Days
International Days
Recipe of the Day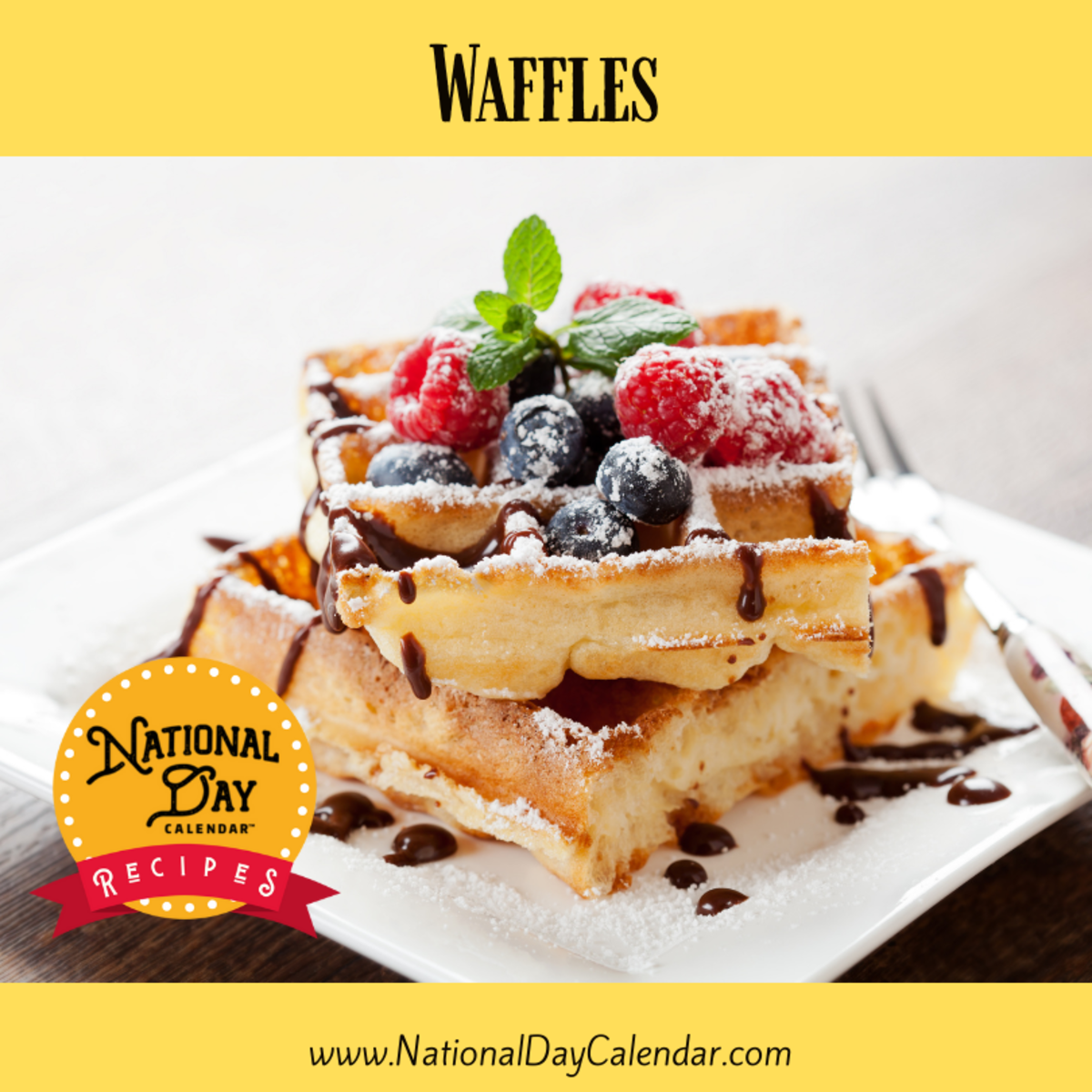 Ingredients:
2 eggs
2 cups flour
1 3/4 cups milk
1/2 cup vegetable oil
1 tablespoon white sugar
4 teaspoons baking powder
1/4 teaspoon salt
1/2 teaspoon vanilla extract
Instructions:
Turn on the waffle iron to heat. In a large bowl, beat eggs until fluffy. Add remaining ingredients and beat until the batter is smooth.
Spray the waffle iron with cooking spray or coat with vegetable oil. Pour batter onto hot iron and cook until golden.
June 28th Celebrated History
1914
Heir to the Austro-Hungarian throne, Archduke Franz Ferdinand and his wife Sofia are assassinated by Bosnian Serb nationalist Gavrilo Princip. The assassination triggered a series of events leading up to World War I. Within a month, Austria-Hungry would declare war on Serbia. World War I lasted more than four years, devastating families, countries and economies. On the same day in 1919, the Treaty of Versailles brings an official end to the war.
1926
Gottlieb Daimler and Karl Benz merge their companies creating Mercedes-Benz.
1969
A police raid sparks the Stonewall Uprising in New York City. The bar had a reputation for being friendly to the LGBT community and the resulting riot led to rallying support for the LGBT community.
1997
Mike Tyson bites Evander Holyfield's ears during a match for the heavyweight title.
June 28th Celebrated Birthdays
Kathleen Bates – 1948
"Face it, girls, I'm older and I have better insurance." Kathy Bates as Evelyn Couch in Fried Green Tomatoes
The award-winning and versatile actress has gained a reputation for her powerful roles on both stage and screen. In 1991, she won the Oscar for Best Actress for her role in Misery. She also earned the 2014 Emmy for Best Supporting Actress in a limit series or TV movie for her role in American Horror Story: Coven. Bates received a Tony nod in 1983 for 'night, Mother.
"I'm your number one fan." Kathy Bates as Annie Wilkes in Misery
John Elway – 1960
John Elway's memorable career as the quarterback for the Denver Broncos led to a business owner in the Denver area. The two-time Super Bowl champion is currently the General Manager and Executive vice president of football operations of the Denver Broncos.
John Cusack – 1966
The American actor gained prominence in the 1980s with films like Sixteen Candles and Say Anything. His latest production is My Only Sunshine directed by Mark Palansky.
Elon Musk – 1971
In 2002, the South African-born entrepreneur founded SpaceX (Space Exploration Technologies Corp). The private spaceflight company often partners with NASA.
About National Day Calendar
National Day Calendar is the original and authoritative source for fun, unusual and unique National Days! Since our humble beginnings on National Popcorn Day in 2013, we have been tracking the National Days, National Weeks, National Months, and International Days. We became the first calendar of its kind to curate the days all in one place and tell their stories, too! Here at National Day Calendar, we are on a mission to Celebrate Every Day with you! And by you, we mean families, businesses, educators, and strangers we meet on the street. There's more than one day for everyone.
At National Day Calendar, we've found the National Days have a way of inspiring us. We're honored to tell the stories behind the days and provide you with informational ways to incorporate the National Days into your business, family, schools, and home!