Looking Back
June 18, 2022 - NATIONAL SOUR CANDY DAY – NATIONAL GET OUT OF THE DOGHOUSE DAY – NATIONAL CAVIAR DAY
JULY 18, 2022 | NATIONAL SOUR CANDY DAY | NATIONAL GET OUT OF THE DOGHOUSE DAY | NATIONAL CAVIAR DAY
NATIONAL SOUR CANDY DAY | JULY 18
July 18th is National Sour Candy Day! Adults and children alike will enjoy lip-puckering, eye-watering flavors. Choose your favorite sour candy and celebrate! Read more…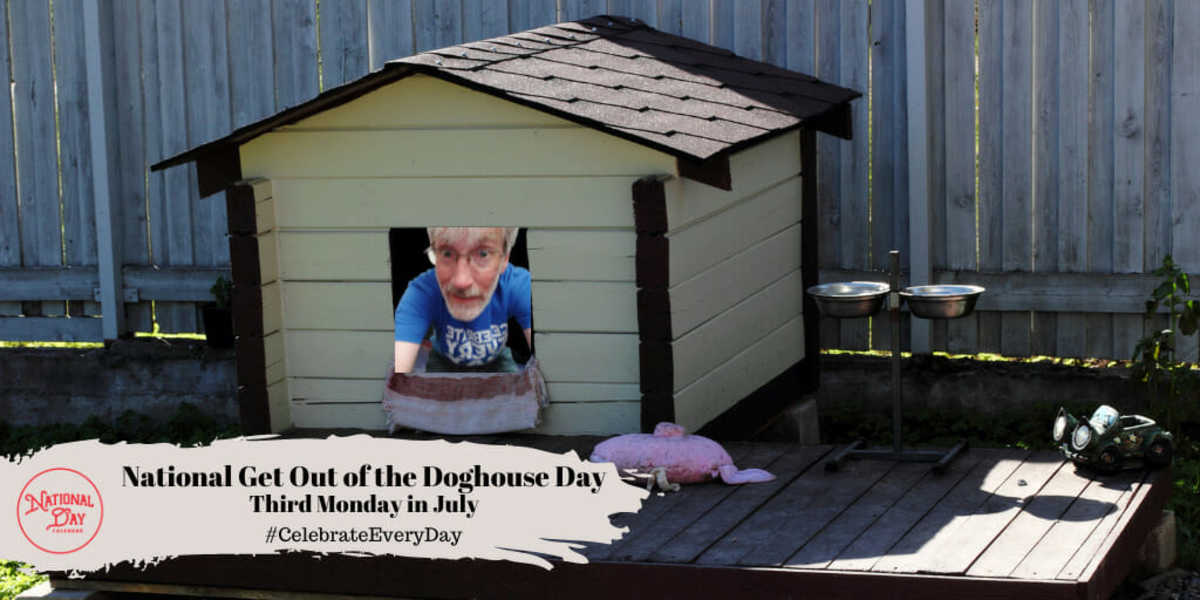 NATIONAL GET OUT OF THE DOGHOUSE DAY
Occasionally, we all need a free pass. National Get Out of the Doghouse Day on the third Monday in July offers the fast track home we all need once in a while. Read more…
NATIONAL CAVIAR DAY | JULY 18
On July 18, National Caviar Day recognizes a seafood delicacy with roe on toast. The day also raises awareness about the survival of the sturgeon. Read more…
On Deck for July 19, 2022
National Days
International Days
Recipe of the Day
Name: Veggie Stuffed Wontons
Prep: 15 minutes
Cook: 15 minutes
Total Prep: 30
Servings: 60 wontons
Ingredients:
1 8-ounce brick cream cheese, softened
1 package vegetable soup mix
1 16-ounce package wonton wrappers
water
Vegetable oil for deep frying
Instructions:
In a medium bowl, mix cream cheese and vegetable soup mix until well combined.
Place one teaspoon of the mixture inside each wonton. Place a dab of water along two edges and fold wontons in half, pressing edges to seal. Wontons can also be gathered at the top and pinched to seal.
Heat oil in a large kettle or deep fryer to 350F. Drop wontons into hot oil in batches and fry until golden brown – about 2 minutes. Drain on paper towels.
Serve with a dipping sauce such as Sweet Sriracha, Sweet and Sour, or Hoisin.
July 18th Celebrated

History
1925
Adolf Hitler's Mein Kampf is published.
1968
Gordon E. Moore and Robert Noyce founded the Intel Corporation.
1976
Judges at the Montreal Olympics awarded Romanian gymnast Nadia Comaneci the first perfect 10 in Olympic gymnastics history. The perfect 10 came during the team compulsory competition and her routine on the uneven bars.
1992
Tim Berners posts the first photograph on the World Wide Web. The image was of the band Les Horribles Cernettes at a CERN event.
July 18th Celebrated

Birthdays
Kelly Miller – 1863
The first African American graduate student admitted to Johns Hopkins University, Kelly Miller had a brilliant mind for mathematics. Despite these strengths, tuition increases and civil rights barriers prevented him from attaining his Masters' Degree from Johns Hopkins. Kelly returned to Howard University and earned a Master of Arts in Mathematics and a law degree. He turned his attention to the social sciences quickly became a central figure at Howard University for his entire career as Dean of the College of Arts and Science and wrote prolifically on his views of race.
Margaret Brown – 1867
The American socialite who survived the sinking of the Titanic became known as the Unsinkable Molly Brown.
Nelson Mandela – 1918
The anti-apartheid revolutionary became South Africa's first Black head of state and was elected to the presidency from 1994-1999.
John Glenn – 1921
In 1962, the astronaut became the first American to orbit the Earth aboard the Friendship7 spacecraft.
Charles Richard Branson – 1950
In 1972, Richard Branson founded Virgin Records. Today he is the billionaire founder of Virgin Group. On July 11, 2021, he became the first billionaire in space when he flew aboard Virgin Galactic's SpaceShip Two Unity.
About National Day Calendar
National Day Calendar is the original and authoritative source for fun, unusual and unique National Days! Since our humble beginnings on National Popcorn Day in 2013, we have been tracking the National Days, National Weeks, National Months, and International Days. We became the first calendar of its kind to curate the days all in one place and tell their stories, too! Here at National Day Calendar, we are on a mission to Celebrate Every Day with you! And by you, we mean families, businesses, educators, and strangers we meet on the street. There's more than one day for everyone.
At National Day Calendar, we've found the National Days have a way of inspiring us. We're honored to tell the stories behind the days and provide you with informational ways to incorporate the National Days into your business, family, schools, and home!